Here's a few of this week's finds for #fungifriday by @ewkaw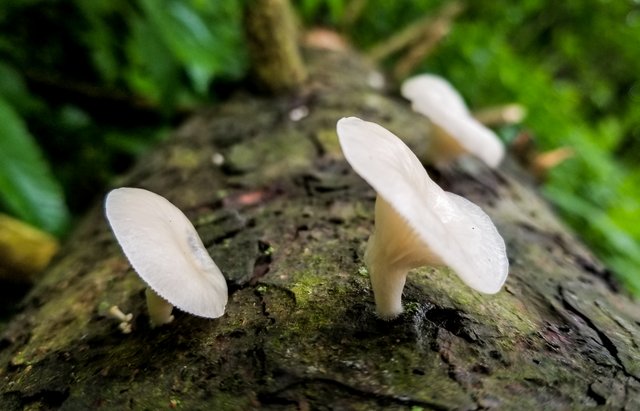 I finally found some oysters in a spruce area of the forest.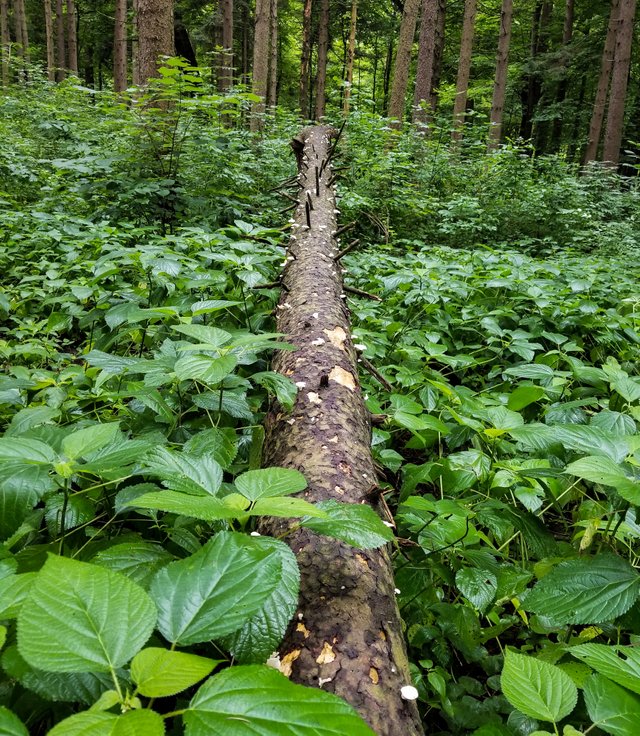 There was only one dead spruce with them all growing on it.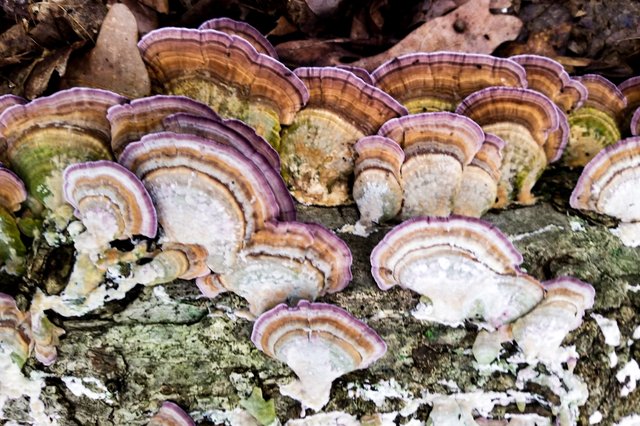 I also found some really colorful turkeytail. There seems to ba a different color I find each year.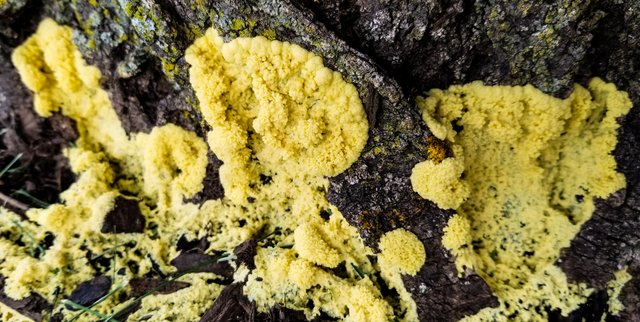 The hot humidity has brought out this gross slime mold.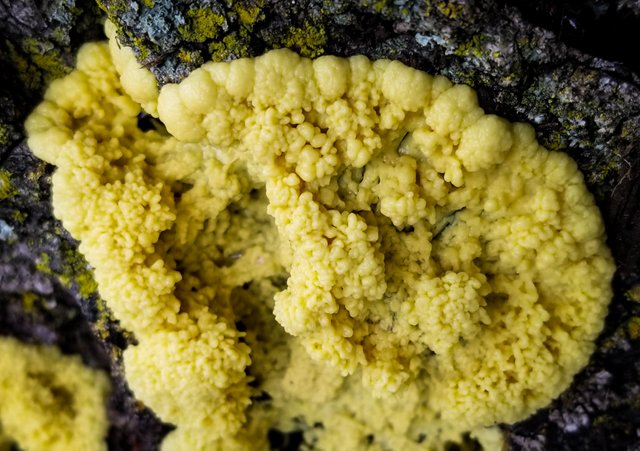 This is dog vomit slime mold... named after well... how dog vomit looks.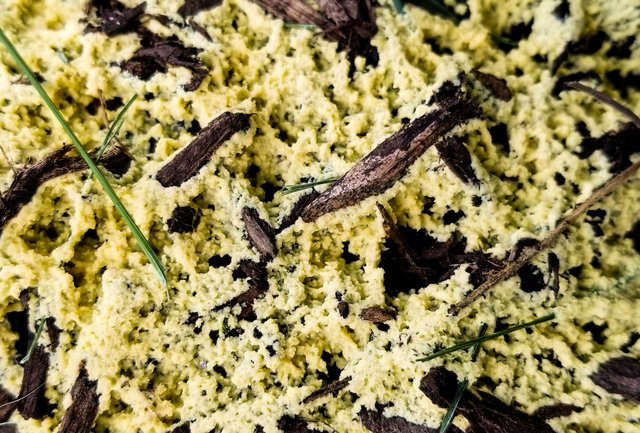 Here it is spreading off the side of the tree onto the ground.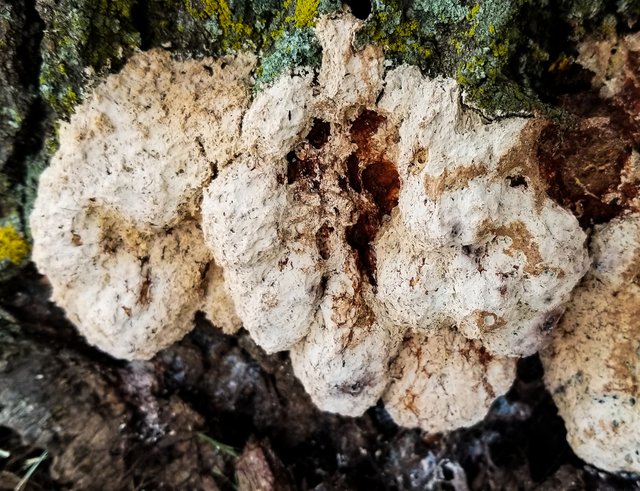 The next day was hot and sunny. This is what the dog vomit slime mold looked like after being roasted in the sun.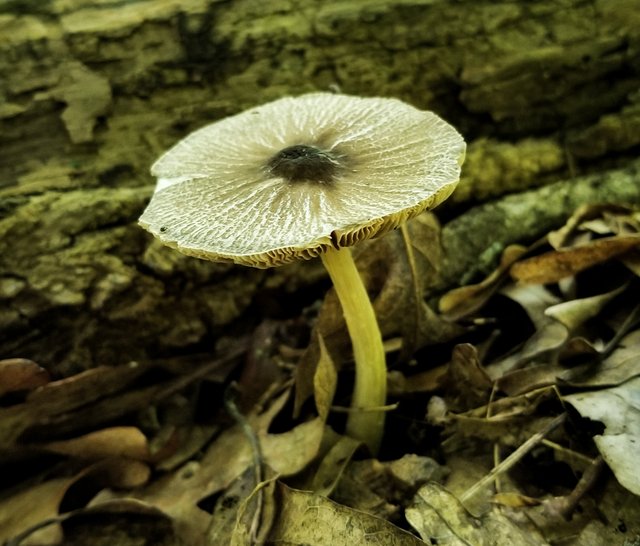 Now for an unidentified fungal organism.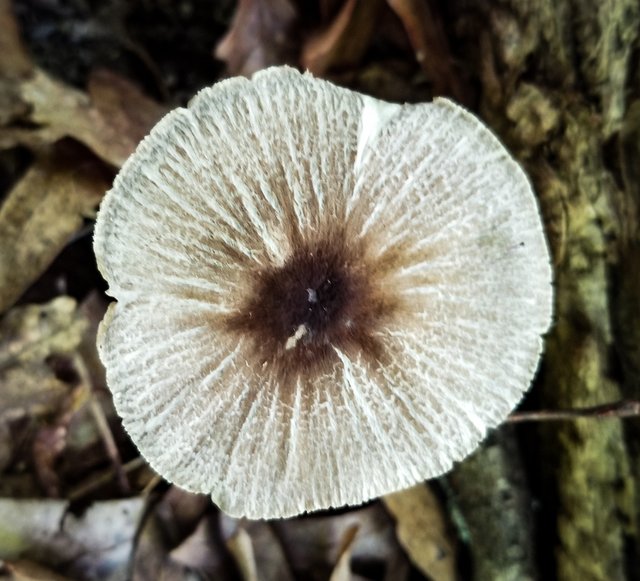 The dark spot on top and flat cap should help narrow things down when I go looking for the ID.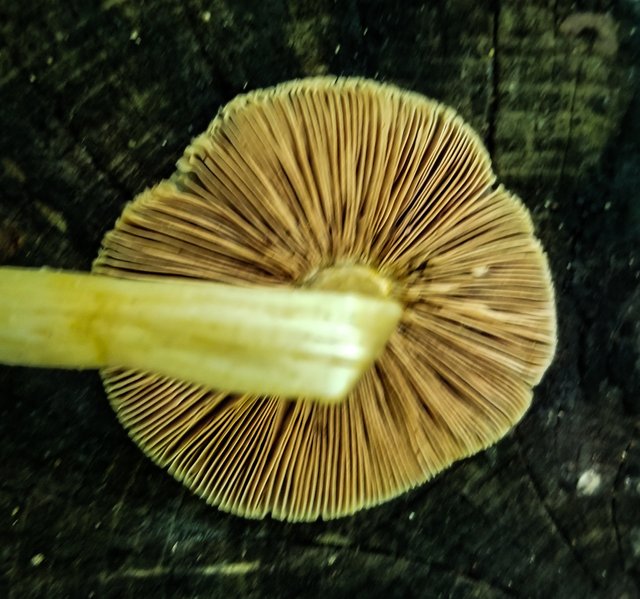 Gills are brown and symmetrical and the stem is hollow. We'll see if there is a latin name for this guy.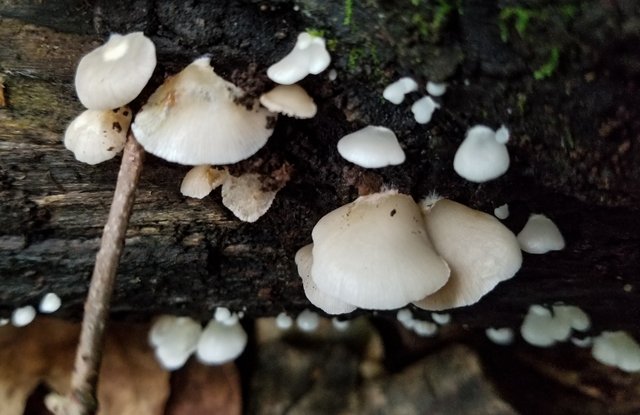 Finally I found more of these tiny oysters. I forget their actual name but they are technically tiny oysters. Too small to consider harvesting for a meal. They seemed to be all over the forest that day.
That's it for #fungifriday happy hunting :-)