Here is my reishi kit for this #fungifriday by @ewkaw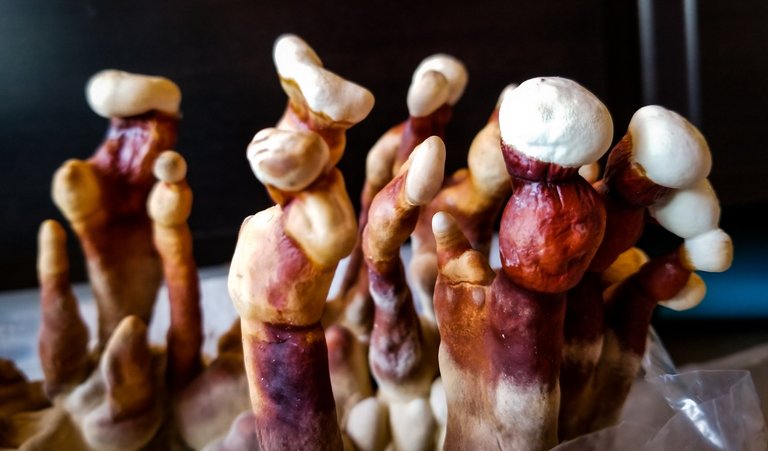 They are starting to turn dark red now.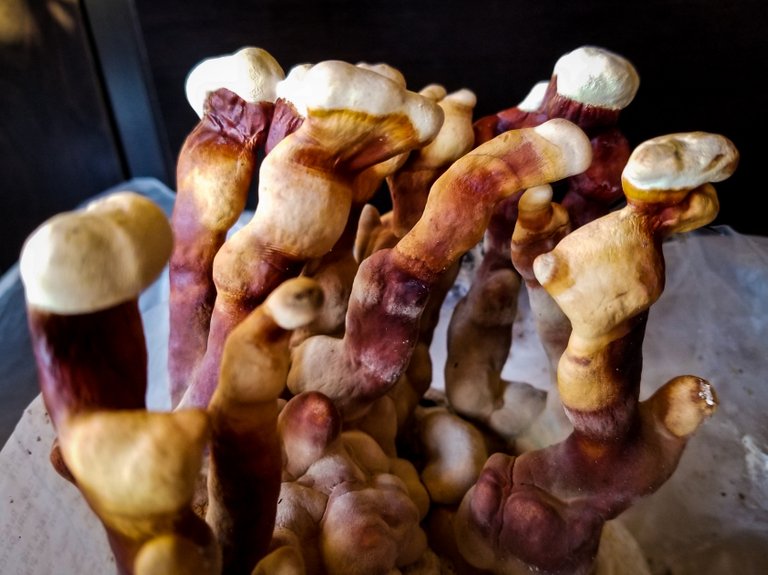 So far they haven't grown any nice conch shapes.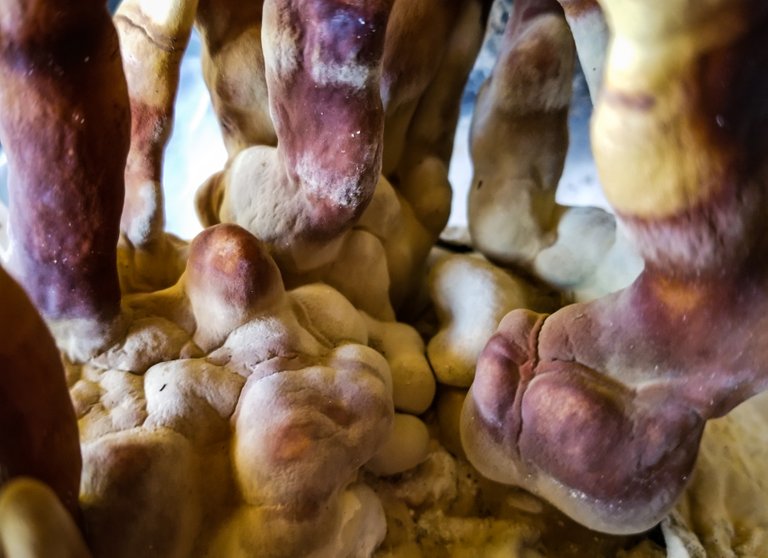 The bases are still a bit velvety but eventually they will turn into a smooth plastic looking texture.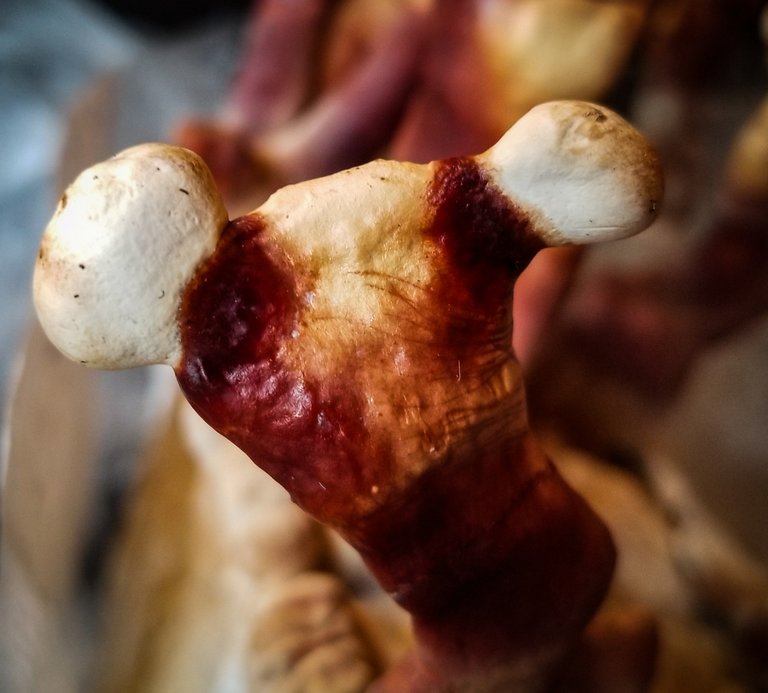 Here's the mickey mouse formation. Perhaps it will split into devil horns eventually.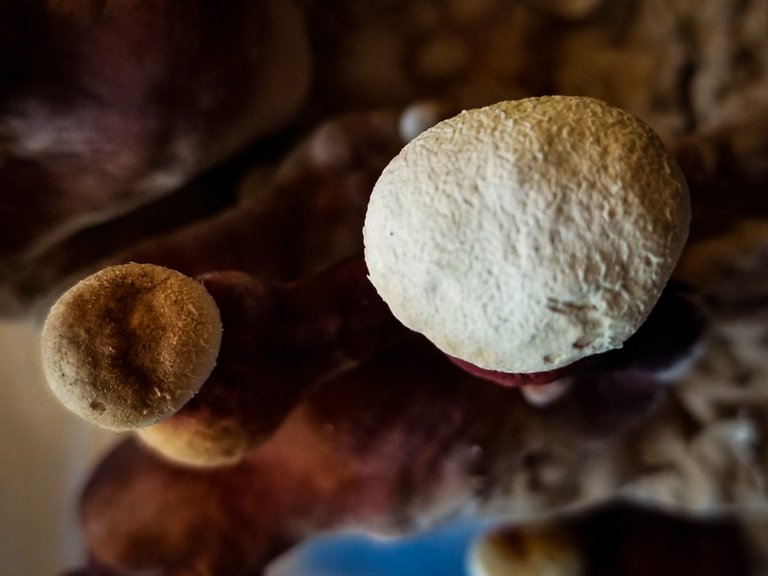 The white tips are still growing.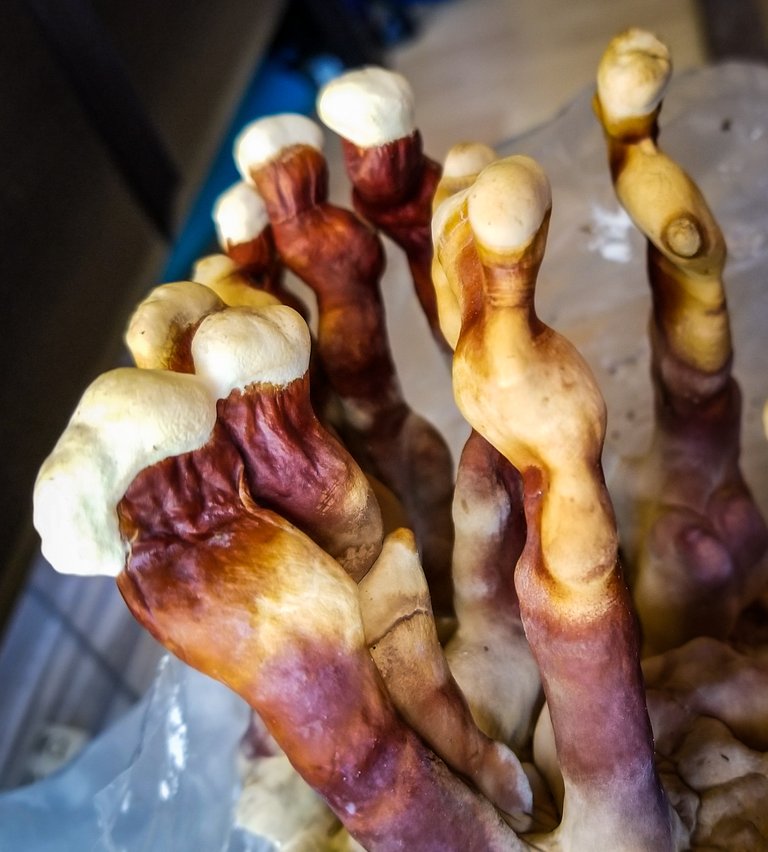 Perhaps the indoor grow kit will only form antler shapes and not fan out at all. Maybe by January or February I will be able to harvest them for tea.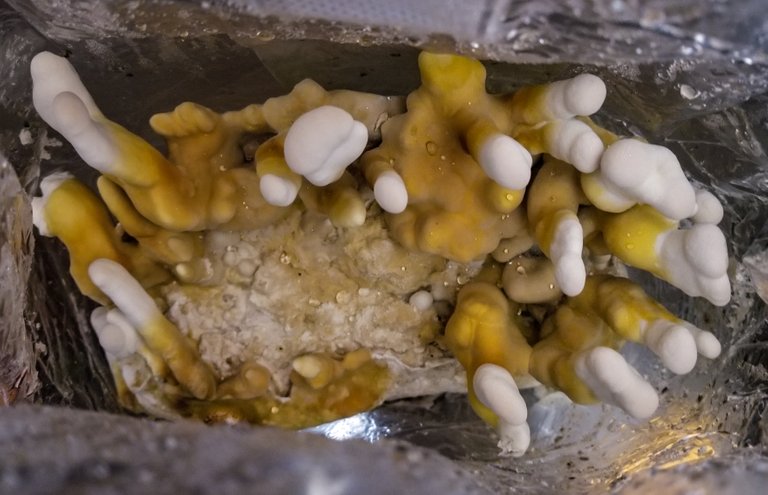 Here is what they looked like when I first saw them growing.
Happy #fungifriday