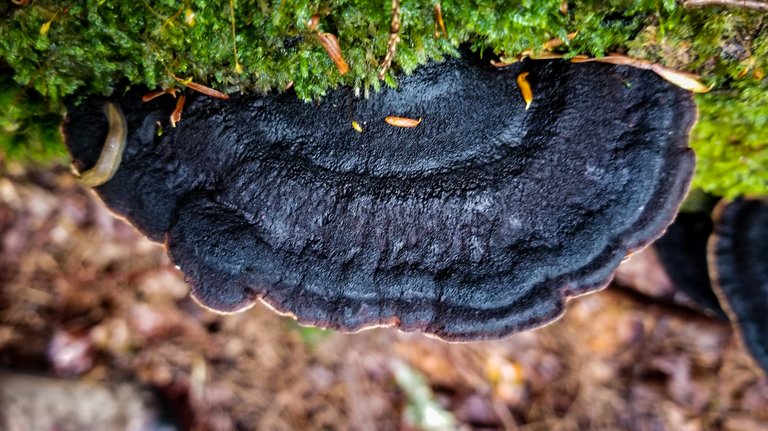 Here is a strange unidentified black polypore for #mushroommonday. Sorry its a day late had to move offices yesterday.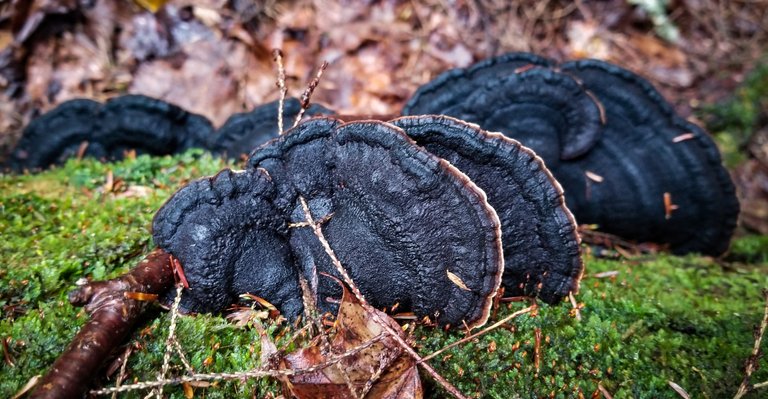 I'm not sure if these are just old specimens or if they always grow like this.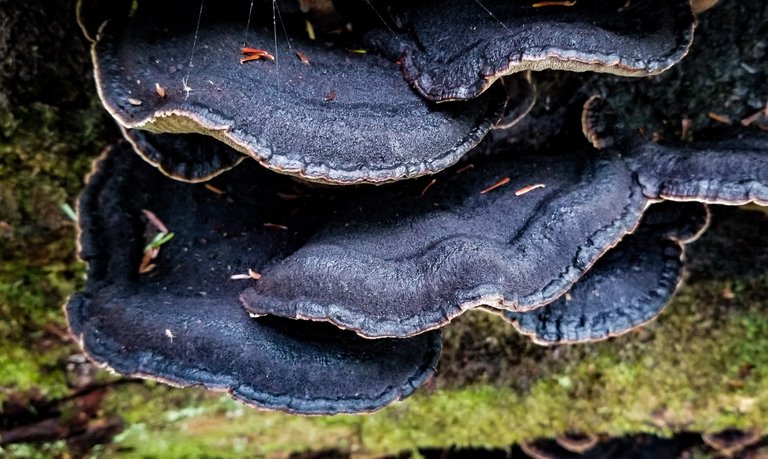 Here you can get a hint of the bright white undersides. Maybe this species of polypore is always black and didn't turn this way with age.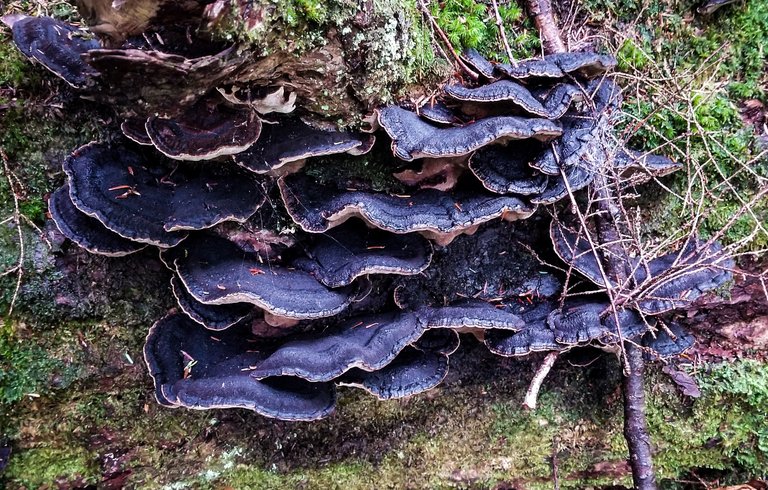 They were fairly large too about 10 inches wide. Here they were growing in a large bunch like some 90% dark chocolate pancakes :-)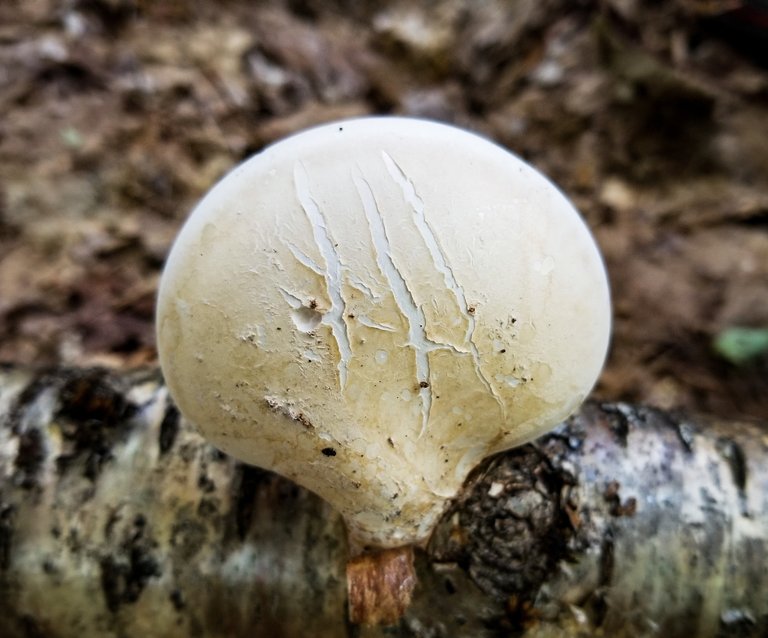 In contrast here is a bright white birch polypore.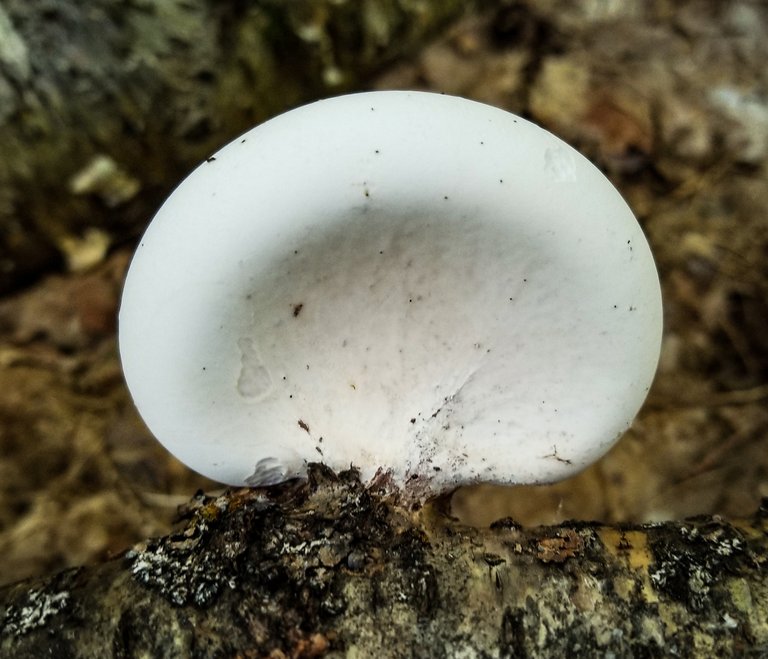 These are a really soft and foamy textured polypore not tough and woody like most polypores. The birch polypore eventually turns into medicinal chaga mushroom as it gets parisitised by another fungi. Once infected it turns black and crumbly. At this point you can harvest it and grind it into powder for tea.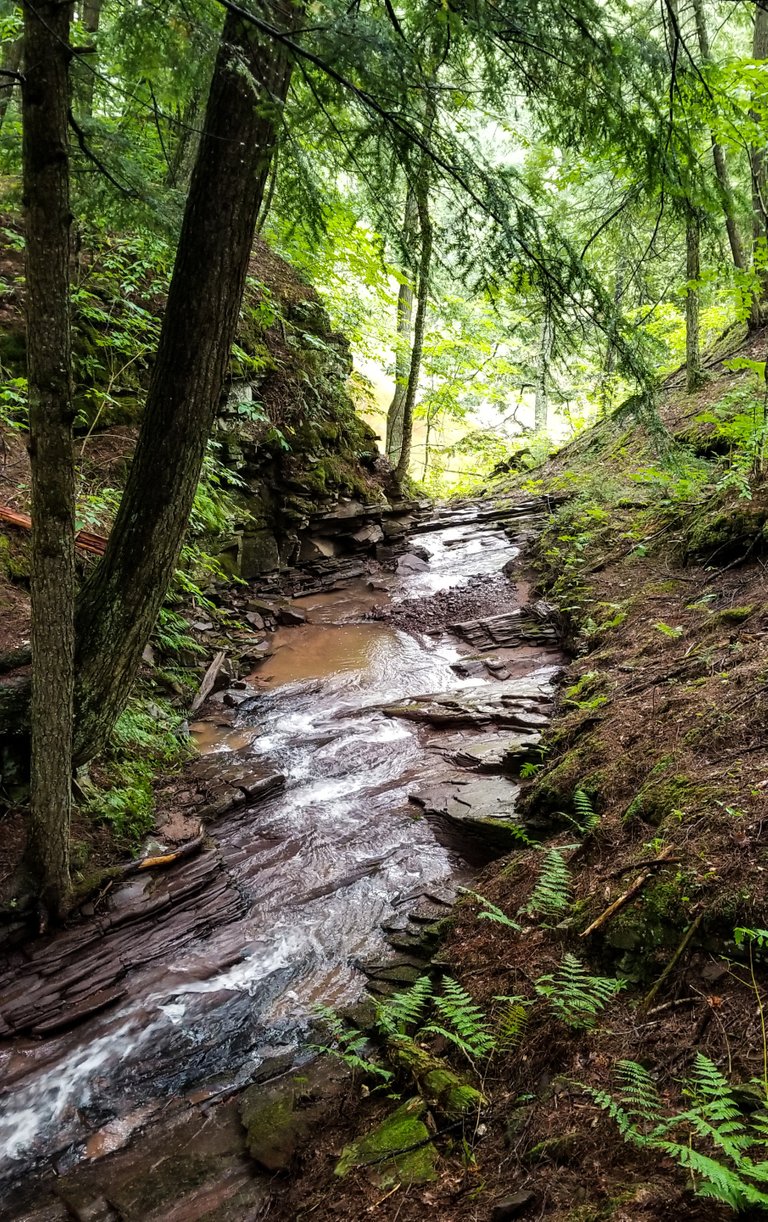 This is the environment I found the two polypores in. A nice constant flowing stream created humidity for them to grow while cutting into sandstone making cool rock patterns.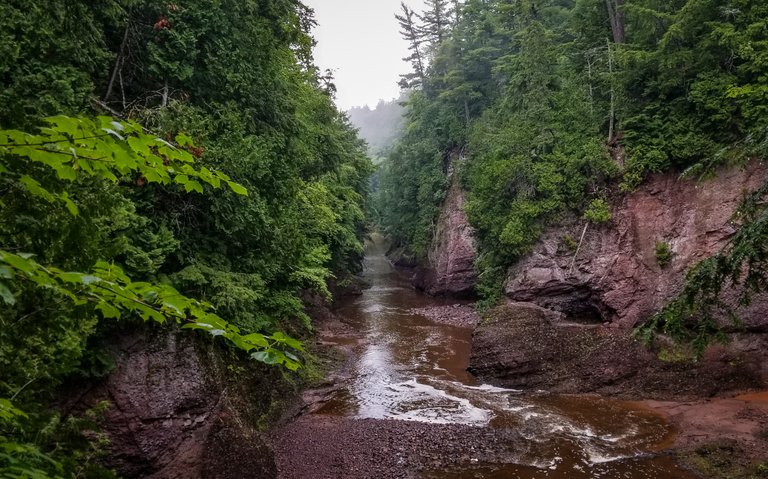 The key to any good mushroom hunt is to go out in the humidity. It may seem gloomy out but there are lots of cool fungi to find at these times.
Happy late #mushroommonday