Here are some mushroom finds for #mushroommonday by @balticbadger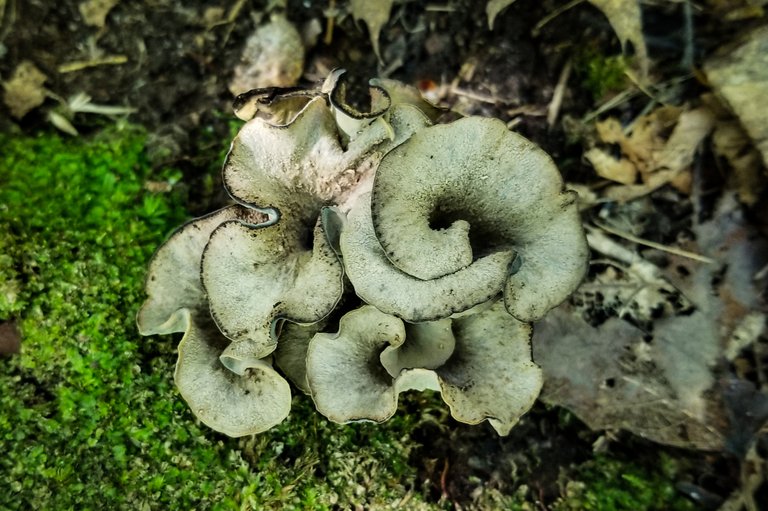 I have finally found the rare well hidden black trumpet mushroom Craterellus cornucopioides.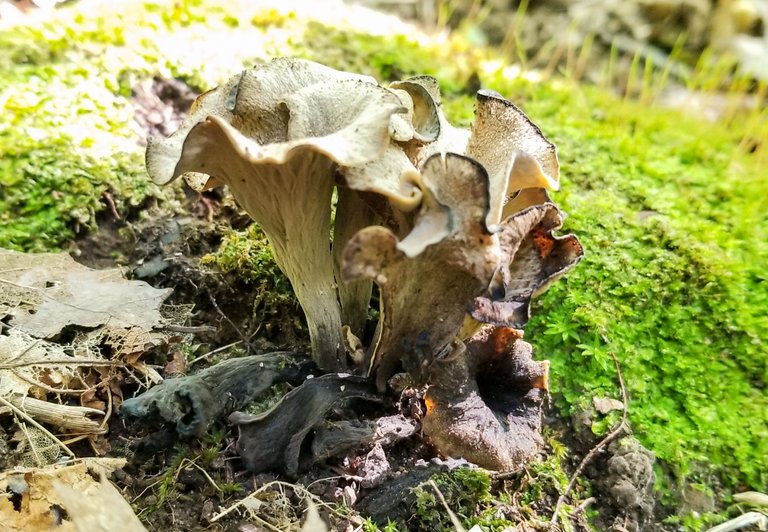 These mushrooms are difficult to find because they blend into the dead leaves and are fairly small.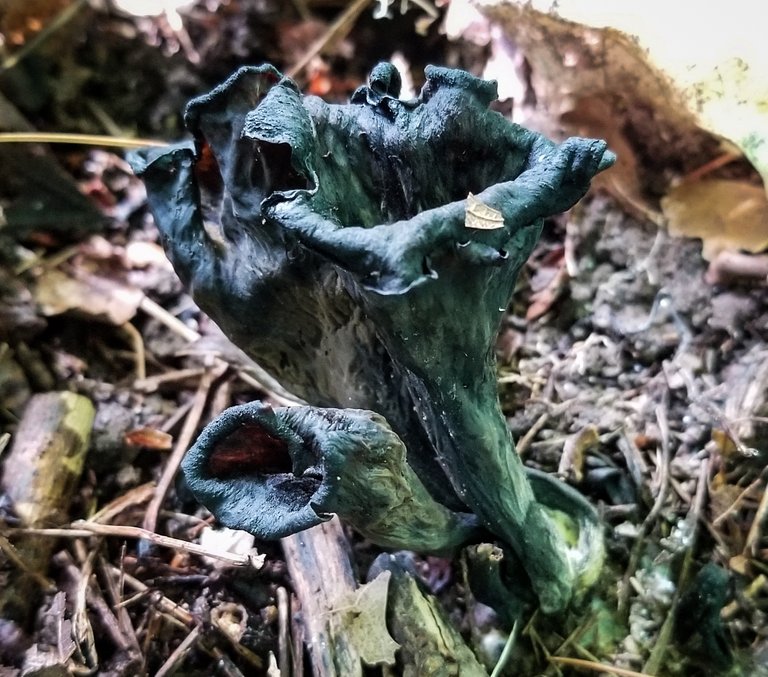 Here is an older specimen that has turned black, hence their common name black trumpets. The latin name Craterellus cornucopioides implies death for some reason but these are a nice edible gourmet mushroom that is related to the more common chanterelle mushroom.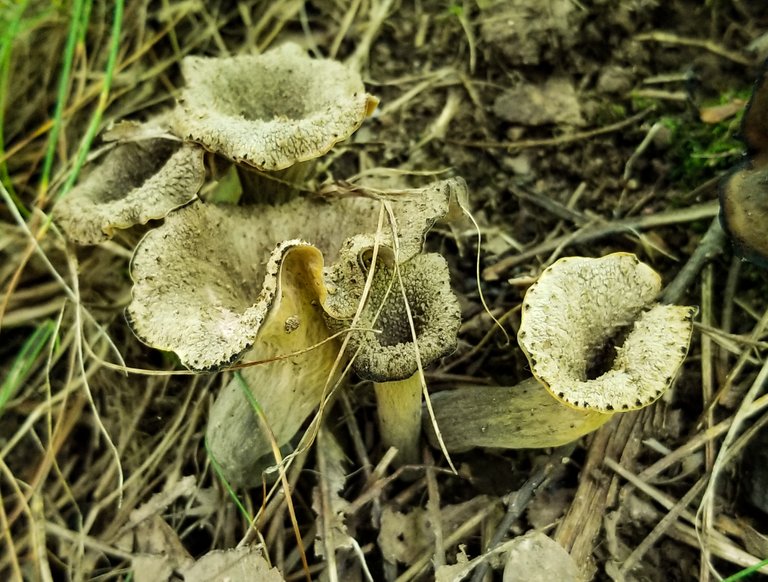 These mushrooms pack a punch with regards to their taste. It is like an amplified mushroom taste so you only need a few for cooking and they work great with steak and gravy.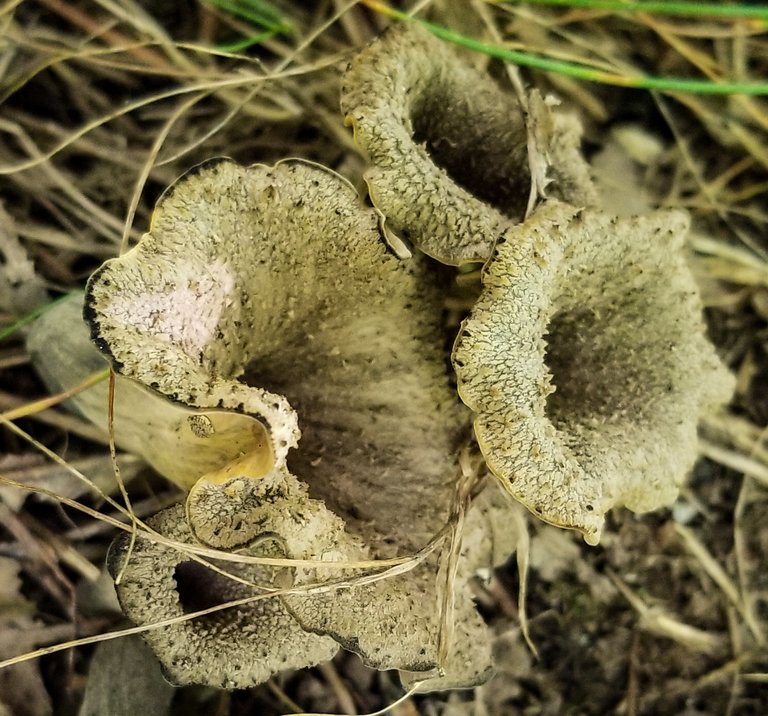 There are a few other rarer species of this mushroom as well but I am happy to have finally found the elusive Craterellus cornucopioides. Note the rough texture on top with the trumpet shape down the stem.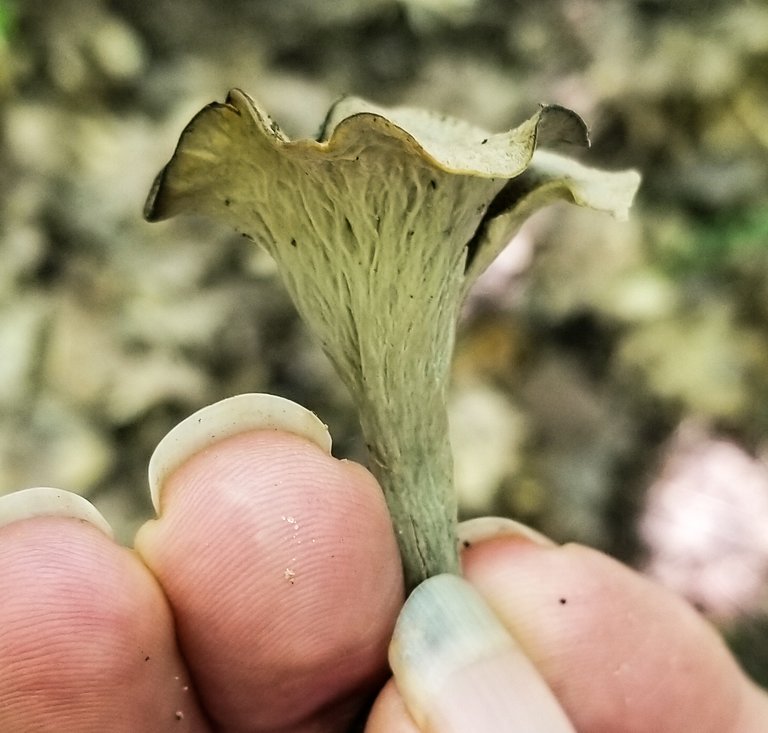 Also check out their strange gills. Very flat and veiny like a chanterelle. They also are a very thin mushroom with not much weight to them kind of like a dried up leaf.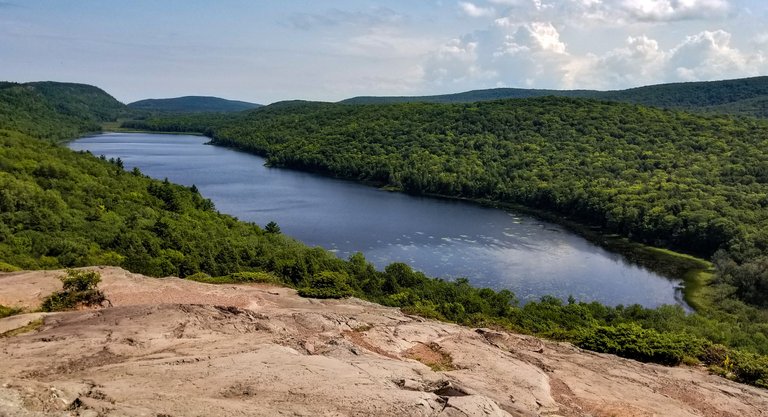 I found these at Lake of the Clouds in the Porcupine mountains in the upper peninsula of Michigan just on the edge of lake Superior. This region is loaded with all sorts of amazing mushrooms from late summer to fall. After the hike up the mountain it was a pleasant surprise to find these rare mushrooms growing all over the place.