Here's a nice bright orange mushroom with some others for #mushroommonday by @balticbadger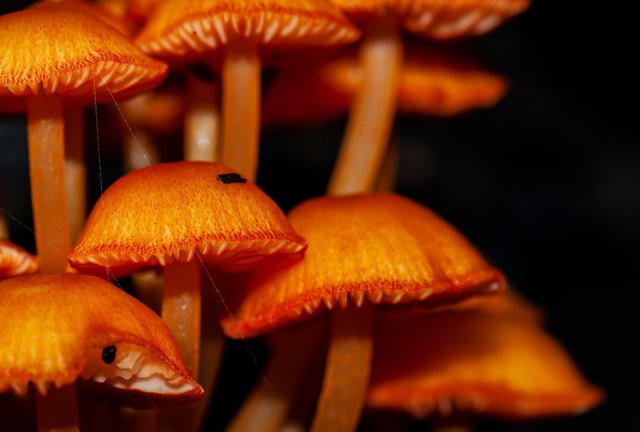 These little guys were standing out like a bright light in the dark forest floor.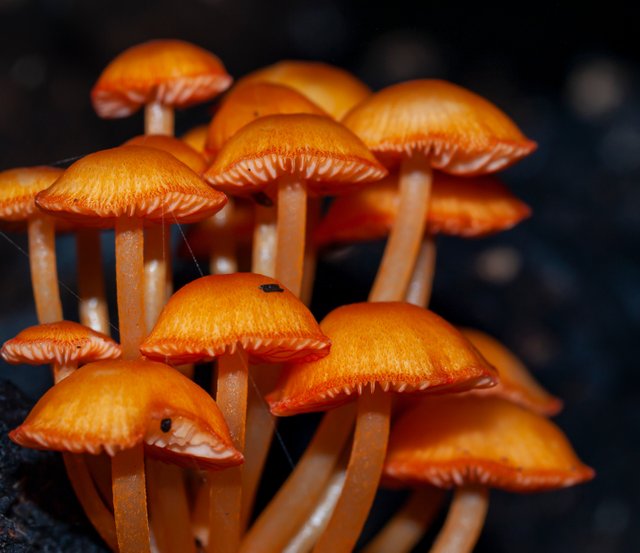 Fortunately I had my macro lens with me to get some higher res shots of these guys.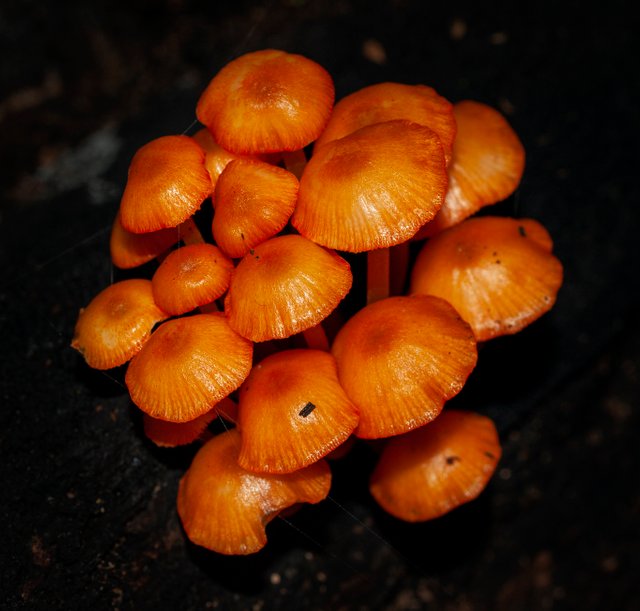 The latin name is Mycena leaiana aka Orange Mycena.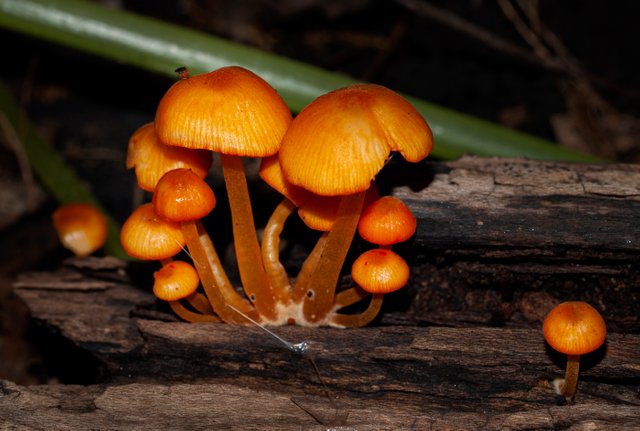 This mushroom sadly is not edible and has a gooey sort of sticky blood if you cut the gills. You can find it all over North America growing in shady forests with plenty of dead wood laying around.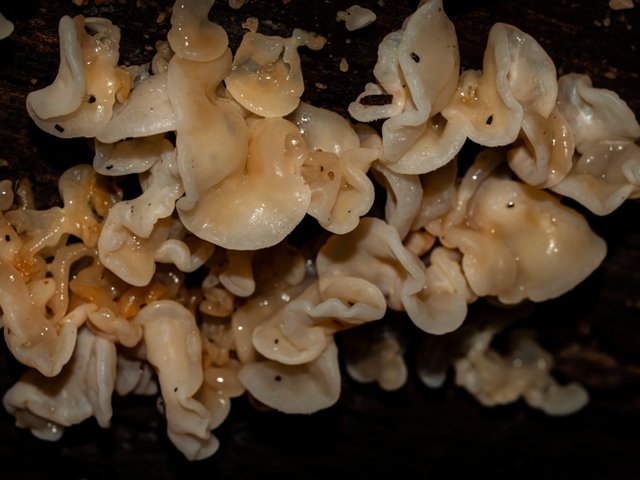 Here's a gooey looking jelly fungi. This one is called Ductifera pululahuana or Exidia Alba and the common name is white jelly roll. This mushroom is not poisonous and technically you could eat it but the texture is such that it kind of melts and breaks apart too much to do anything interesting with it while cooking. You are better off cooking wood ear. Also these things tend to be covered in all sorts of bugs and slugs.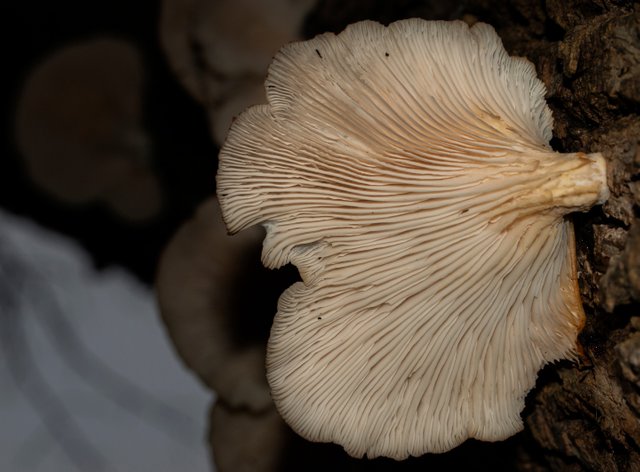 It was late evening when I took these photos so I had to hit it with the flash. The oysters were growing all up the side of the tree. Most of them were out of reach of picking.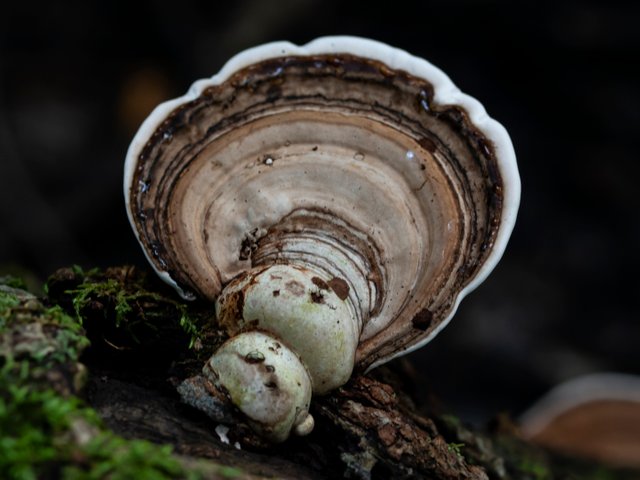 Here is a little Artist's conk aka Ganoderma applanatum. These have a nice smooth white underbelly that can be used to scratch drawings into. They also work well for woodburning various designs.


Now for an unidentified polypore. At first glance I thought this might be false turkeytail but the texture was pretty thick and smooth. The pattern is also pretty uncommon. I'll have to do alot more digging to find out what this one is exactly...
Happy #mushroommonday :-)