This weekend I found chantrelles for #mushroommonday by @balticbadger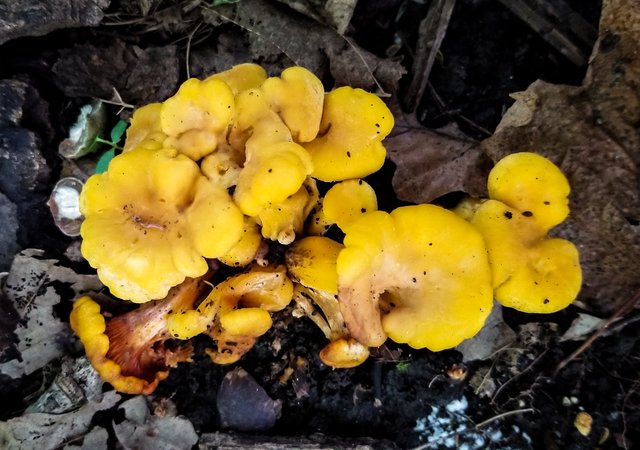 They were everywhere in the dark soil.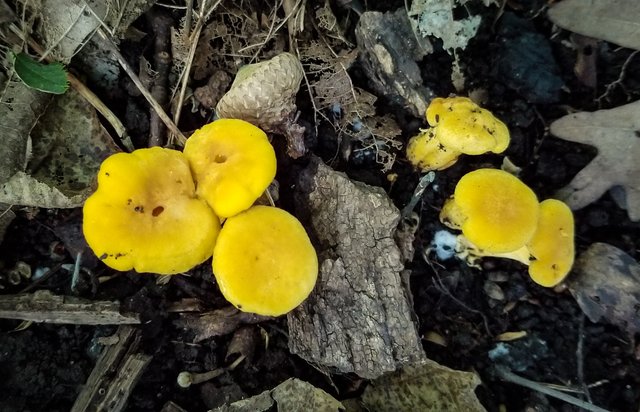 The trick to finding them is to look for dark soil areas under hardwood forests like maple or oak.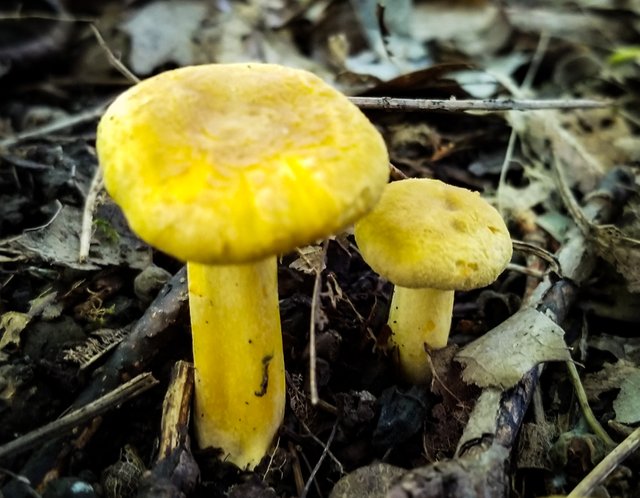 These chantrelles tend to grow in the heat of summer after heavy rains.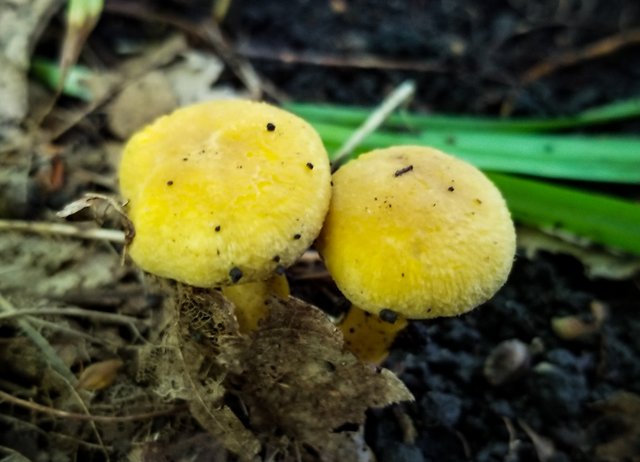 Once a heavy summer rain hits I wait at least a day before going out to look for them. This gives them a bit of time to grow.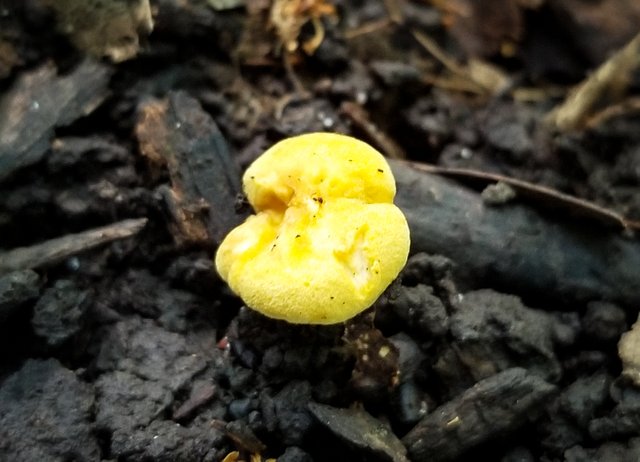 Also you don't want to wait too long, the bugs really love chantrelles and start hollowing them out asap.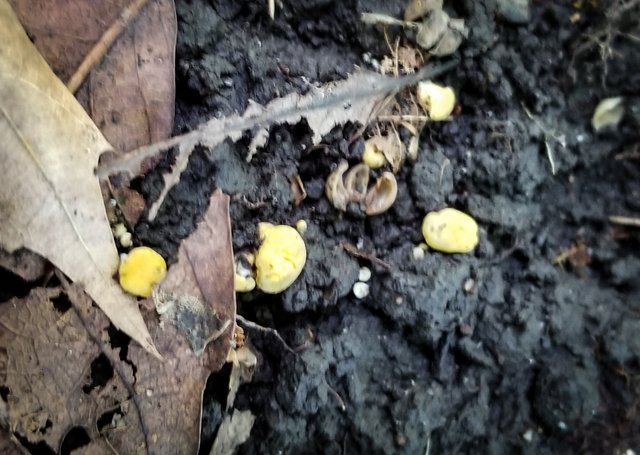 Dark open soil is key for them to grow. Here you can see tiny little pinning taking place. If too many weeds are growing they get choked out of space.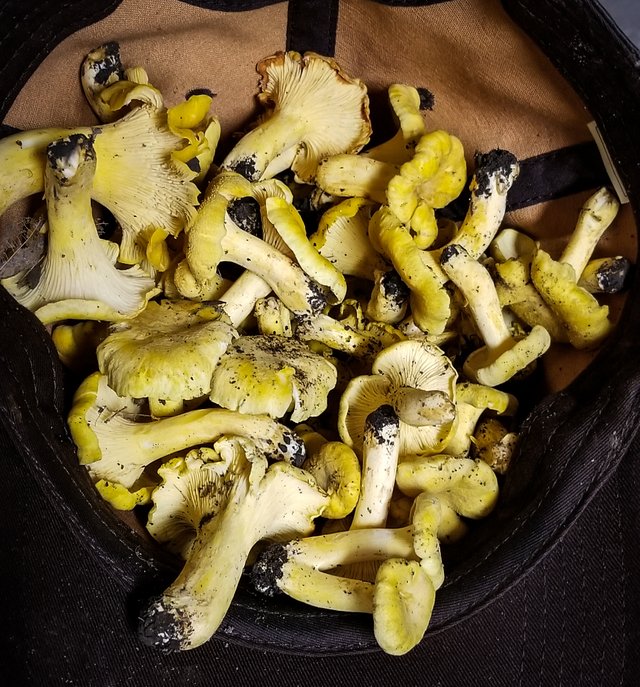 I was able to find a good hatload. There were plenty of them out in the forest but I left the rest to spread more spores for next year.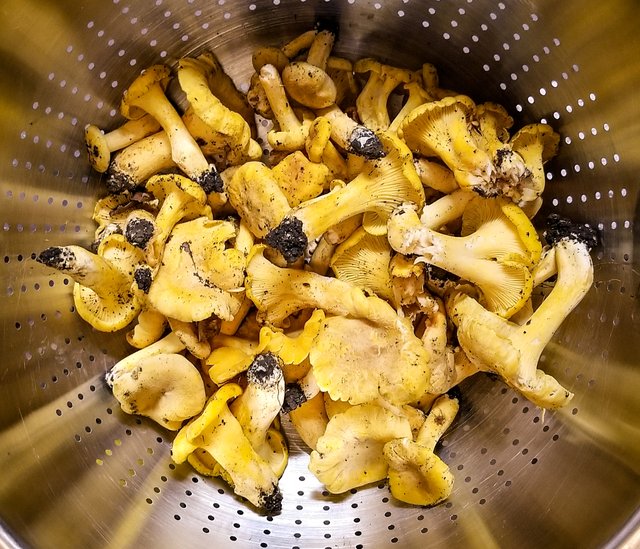 Chantrelles tend to pick up alot of dirt when growing so you have to wash them a few times.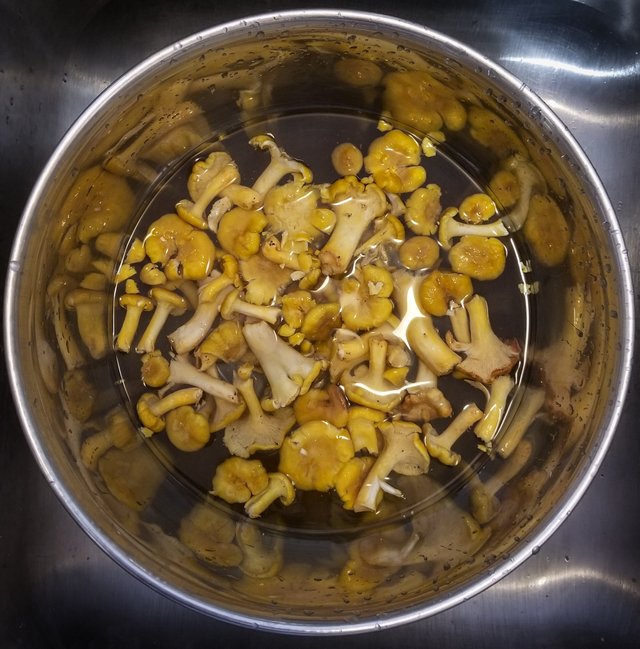 I also soak them in salt water to clean them even more. For this batch I am going to test out my dehydrator. Chantrelles are fairly easy to dry and store for later so long as they remain bone dry. If any moisture is left other fuzzy molds may grow on them.
Happy #mushroommonday