Here is a treasured find fir this #mushroommonday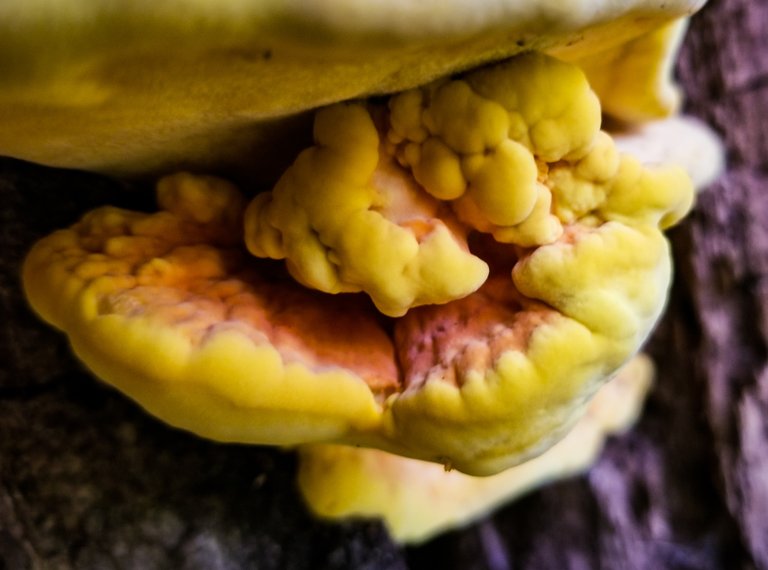 Is this thing edible?!


It kind of resembles spray on insulation foam...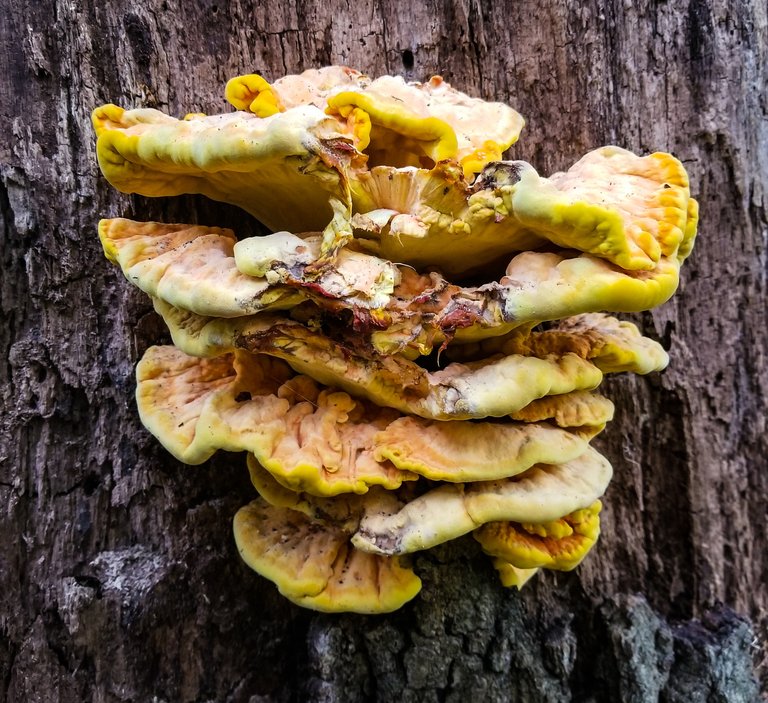 This is chicken of the woods aka Laetiporus gilbertsonii.


There are a few different species of laetiporus depending on which tree and region it grows. Most are edible unless they are growing on an evergreen as they can get toxins from the tree that cause stomach upset. Nothing deadly just lots of gas. I've eaten many different species of sulphur shelf and have had no issues.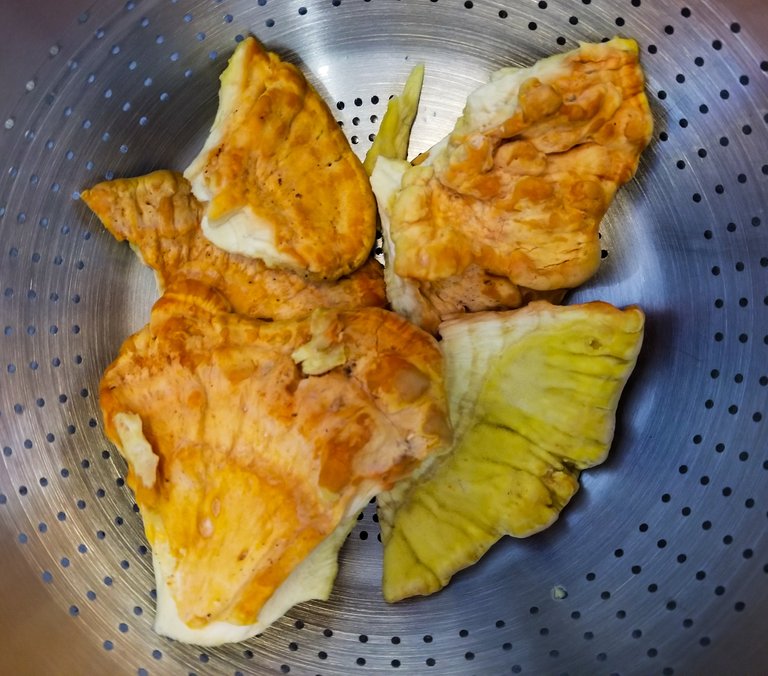 I took home a few pieces and gave them a quick rinse in some salt water.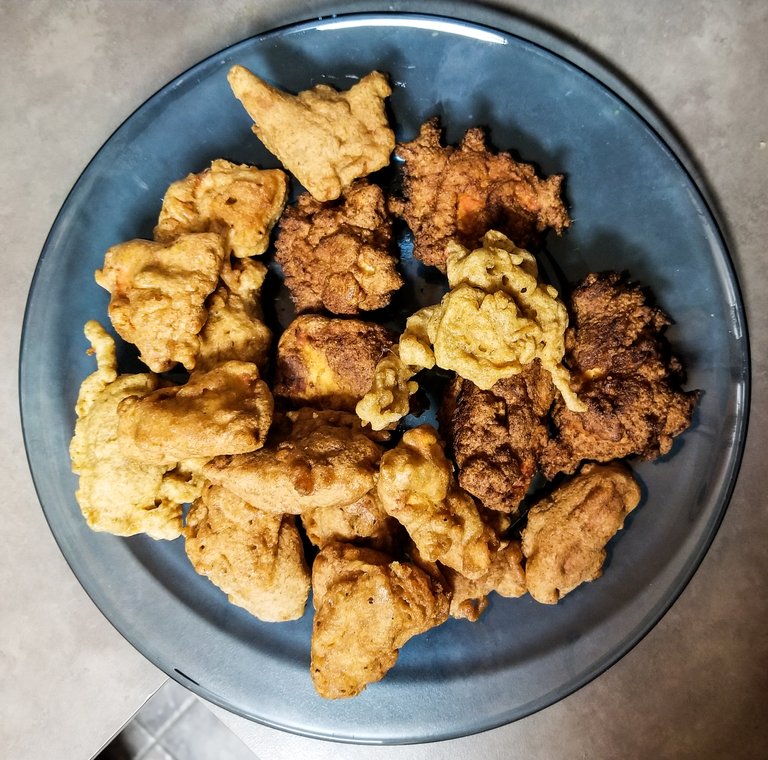 I ended up breading and deep frying them in a cajun mix of spices. This mushroom is called chicken of the woods because it literally tastes like chicken and has the same texture as chicken. These were great in some nice bbq and buffalo dipping sauces.
Happy #mushroommonday happy hunting :-)