Here are a few different species of puffball mushrooms for #mushroommonday by @balticbadger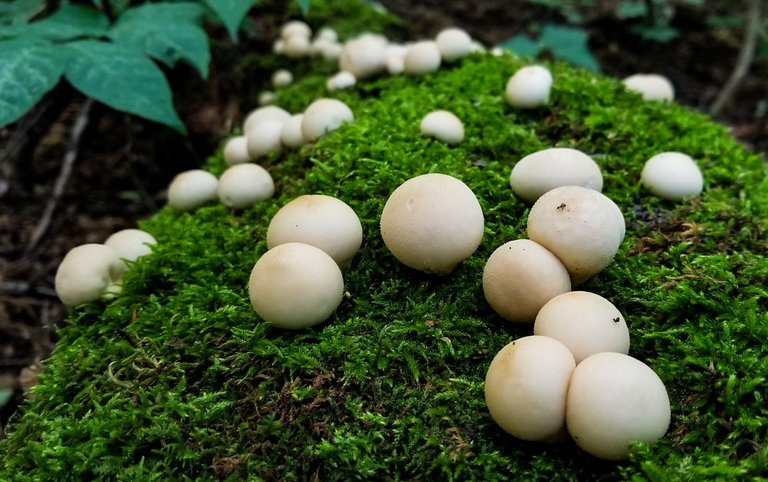 Here are some Lycoperdon pyriforme aka wolf fart puffballs.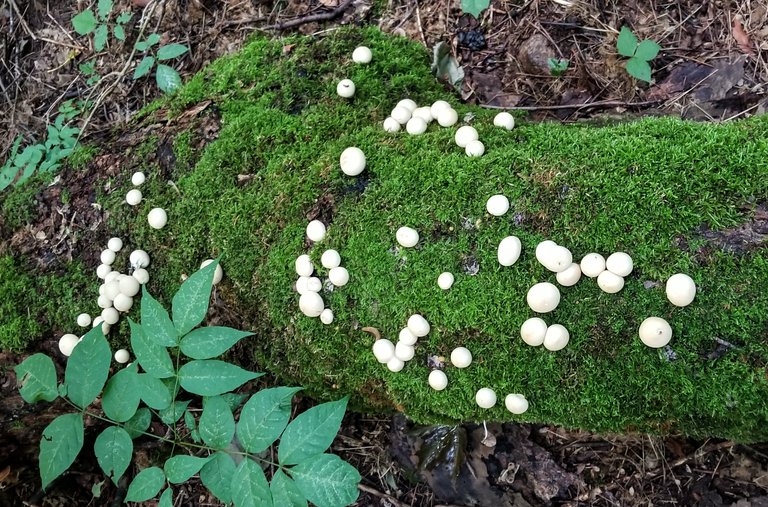 They were completely infesting this dead tree.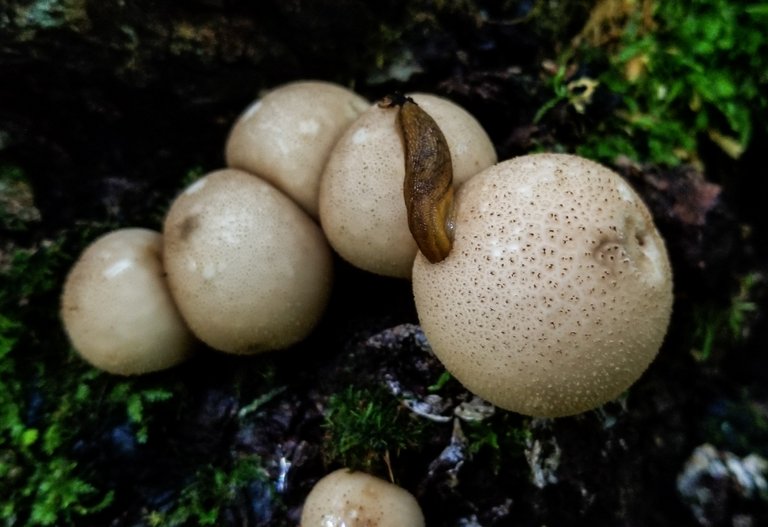 These are one of my favorite edible puffball mushrooms. Even the slugs like them.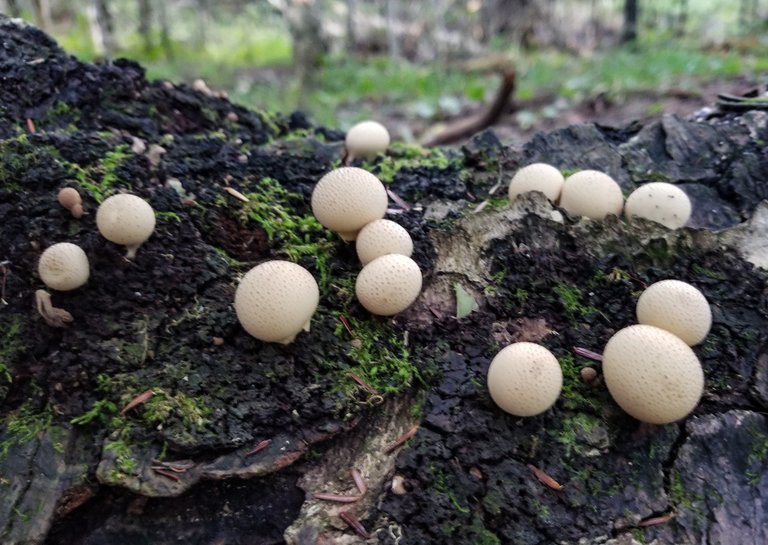 They tend to show up from late August all the way to the end of October.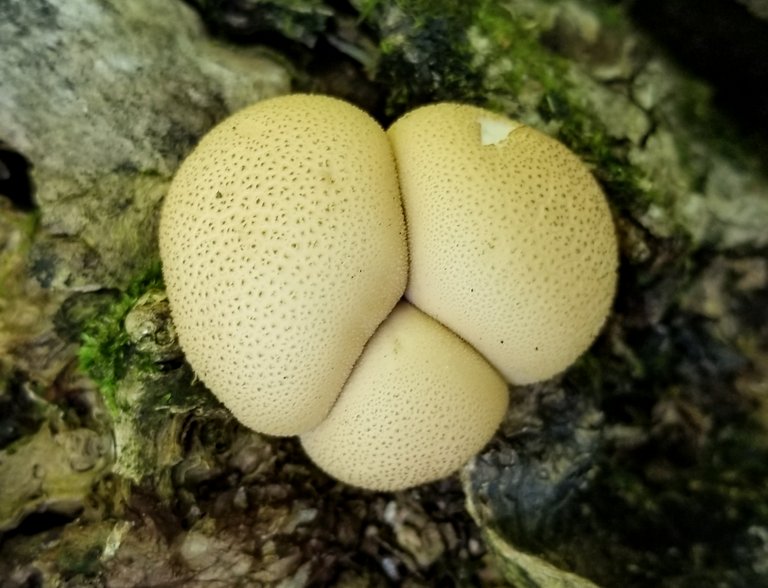 Now for a bloated version of the wolf fart mushrooms. These guys need to go on a diet lol.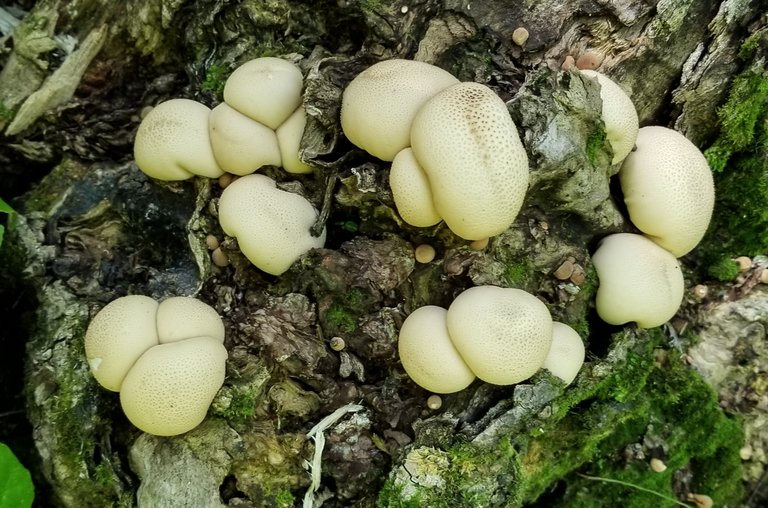 Perhaps these are a subspecies of the wolf fart puffball. I've never seen them this deformed looking.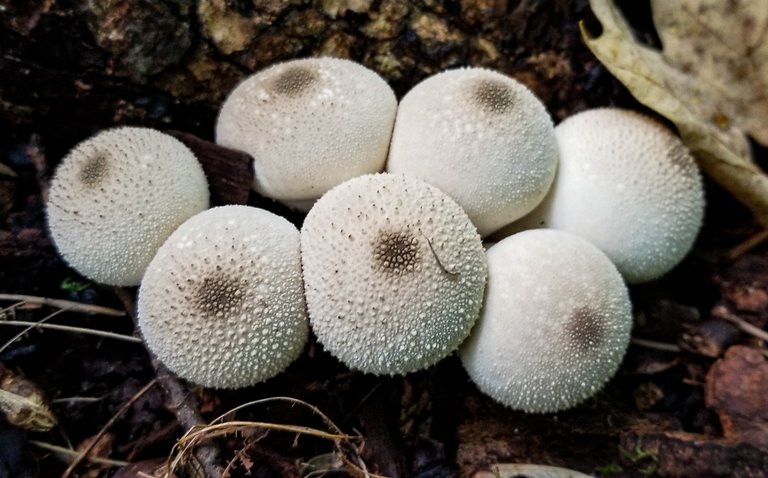 Now for a different puffball. These are gem studded puffballs aka Lycoperdon perlatum. These are edible as well. I soak them in salt water then peel off their skin as the outer gem studded portion is a bit tough to eat.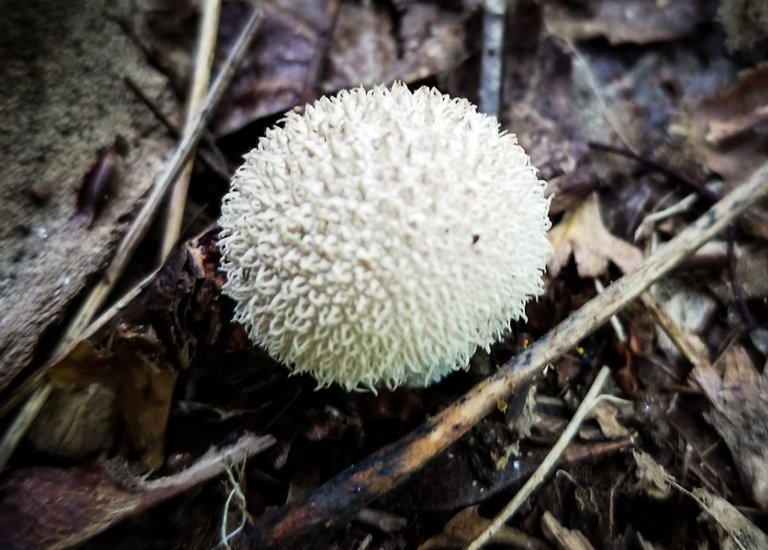 Here is another species of puffball
Lycoperdon echinatum aka spiny puffball. It is listed as edible and inedible mainly because you have to harvest it when it is white like this, if it turns brown it is not good for eating. I tried eating one of these once and it was way too foamy and had no distinctive taste like the puffballs above. So I would avoid eating these, not worth the time or texture.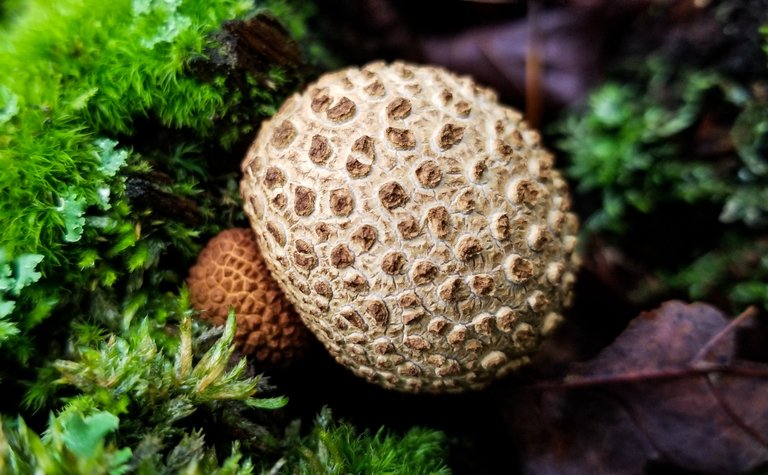 Here is a distinctively different puffball Scleroderma citrinum.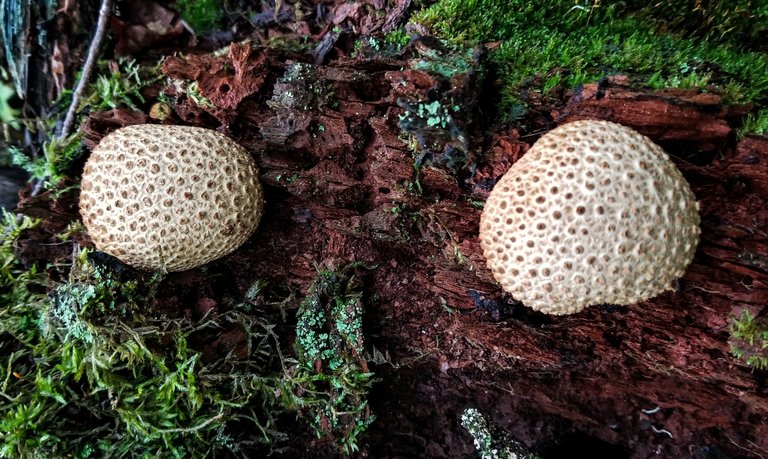 The common name of this one is poison pigskin puffball.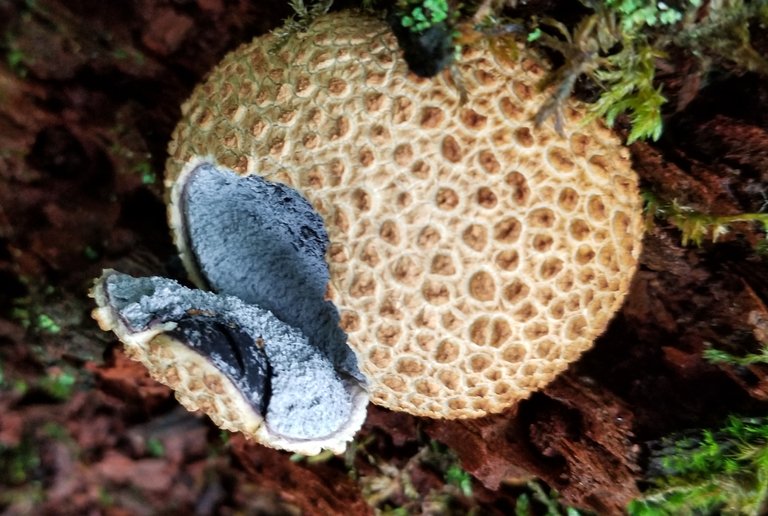 As the common name implies this puffball is poisonous. They are easy to identify by their rough outer skin. You can also give them a pinch and their insides are blackish blue. The poison causes gastrointestinal problems if eaten and spores cause sinus problems and even pinkeye.