Earlier this week, I was reminded that foragers such as myself are not only racing against one another to collect choice edible mushrooms at this time of the the year, we are competing against the residents of the forest as well!
During one of my walks through the woods, I came across a small fruiting of oyster mushrooms on a log. Even from a distance, I could tell that the mushroom was far too decayed for me to harvest, but as I got closer, I was glad to see that this choice edible was not going to waste.
Oyster Mushroom (Pleurotus ostreatus):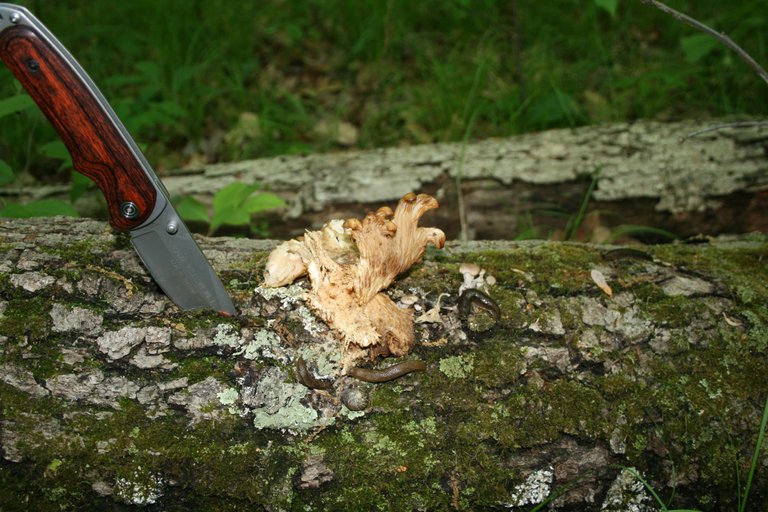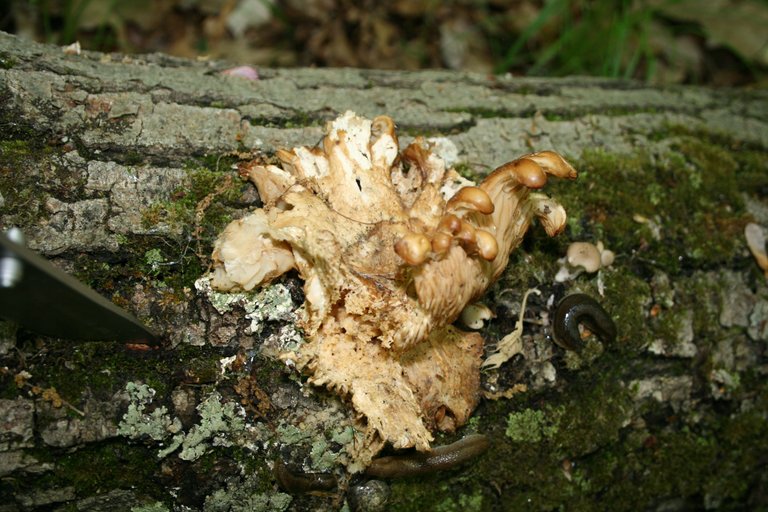 A small group of mollusks had been attracted to the rapidly putrefying remains of the oyster mushroom and were happily feasting on what must be the find of a lifetime for these often overlooked forest-dwellers. I believe that the species names for the slug and snail species are the Western Dusky Slug (Arion subfuscus) and Flamed Tigersnail (Anguispira alternata) respectively.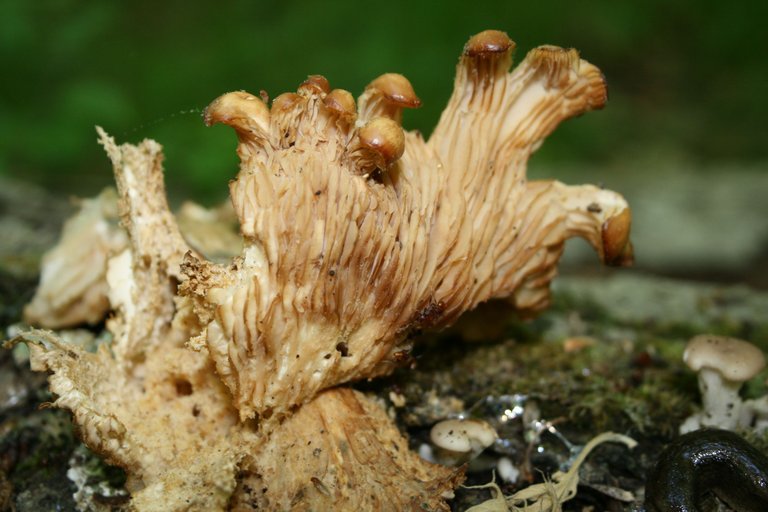 Maybe they will spare the smaller fruiting just next door (at least until it's bigger at least!).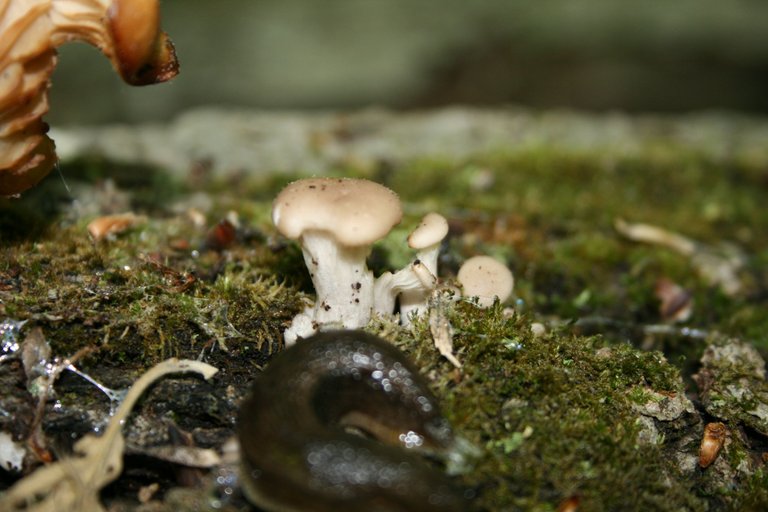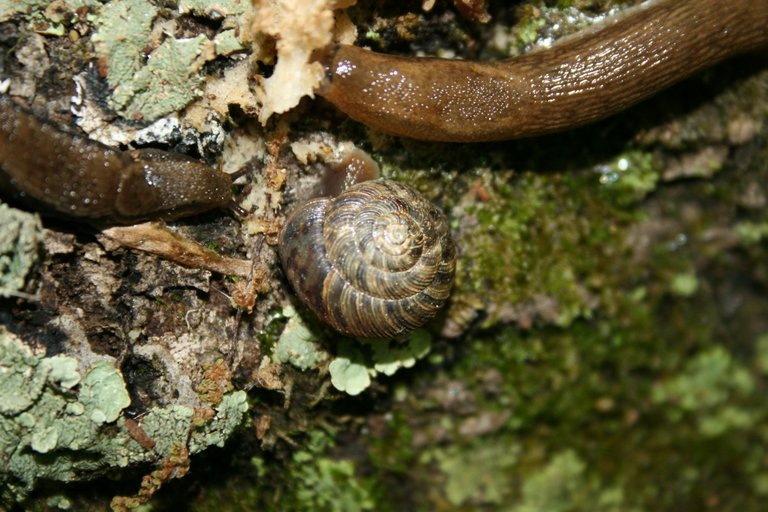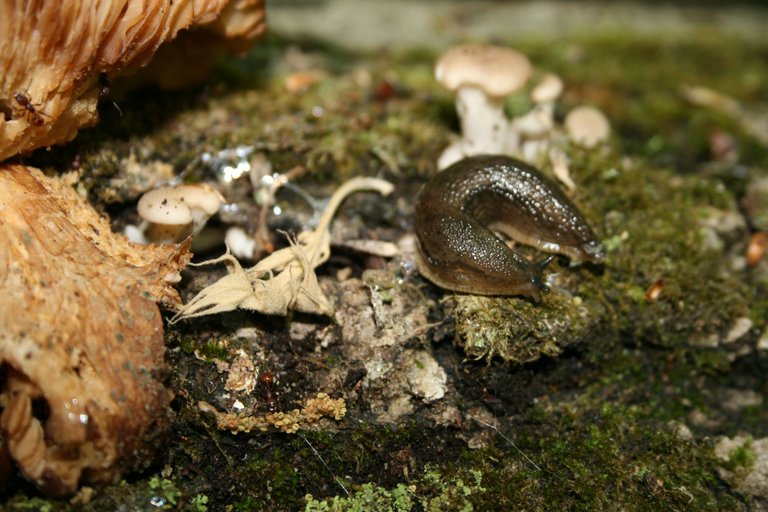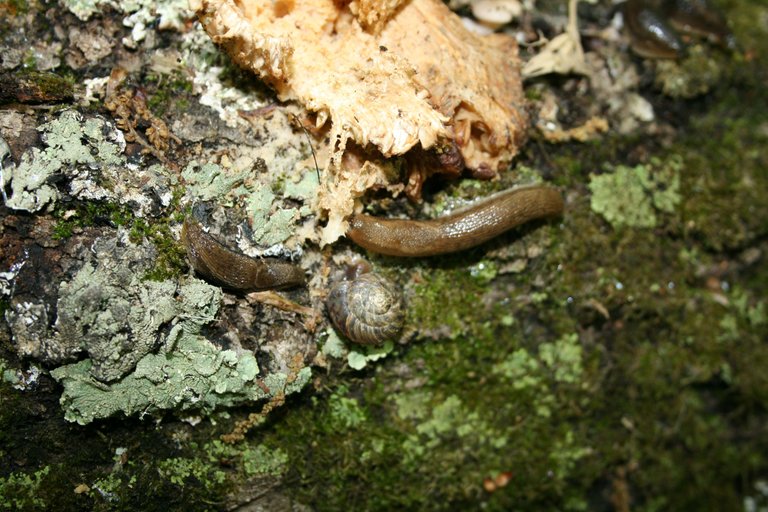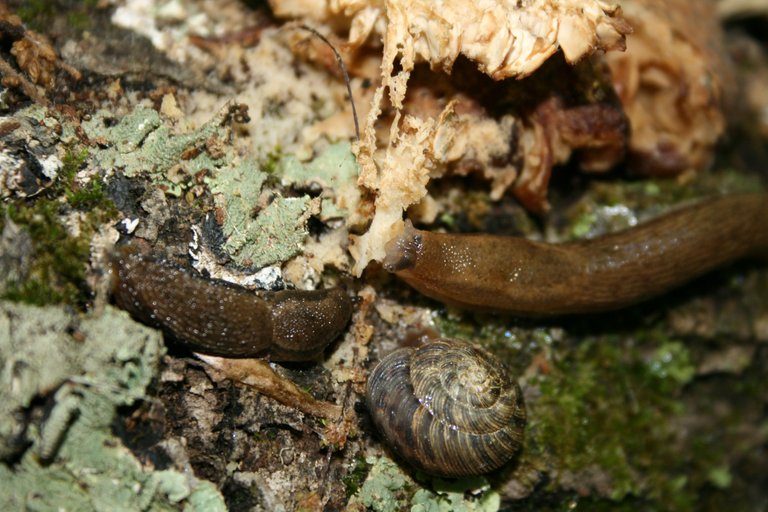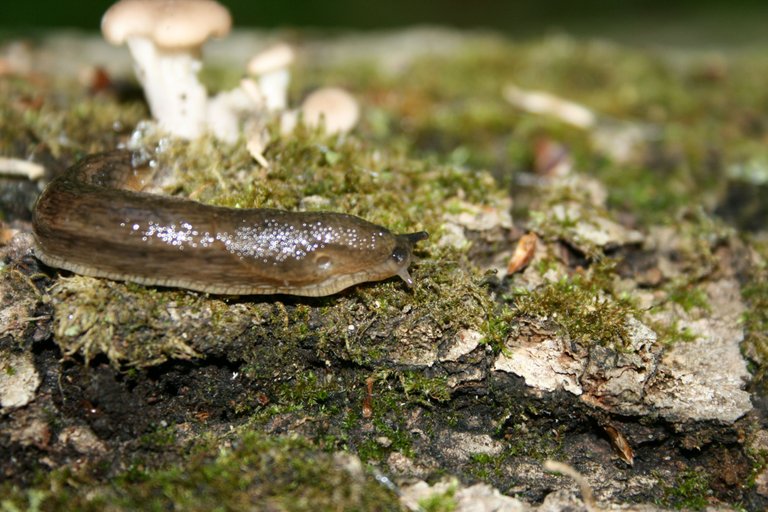 Apart from the oyster mushrooms, I came across several over fruitings of polypores and LBMs (Little Brown Mushrooms) interspersed with fallen woody debris littered across the forest floor. While I have tried my best to offer species IDs for these fungi, I will admit that I have relatively little experience identifying LBMs, and with many look-alike species falling under the general umbrella of "little brown mushrooms," I welcome the input of more experienced eyes than my own for these specimens in particular.
POLYPORES
False Turkeytail (Stereum ostrea):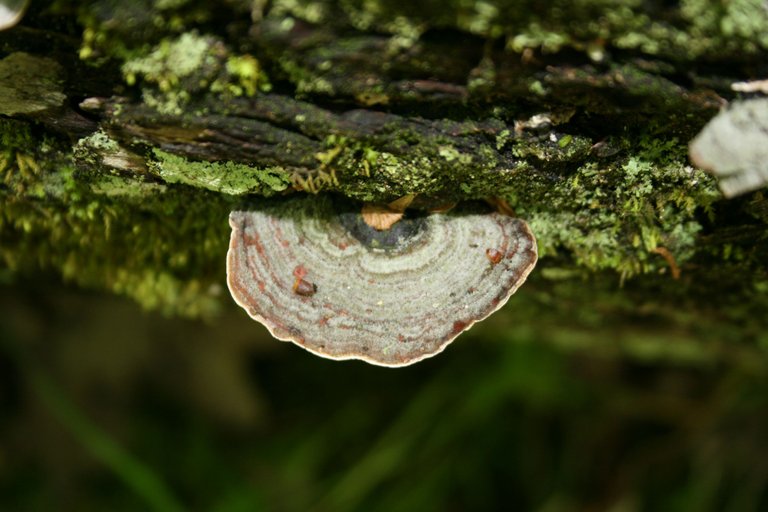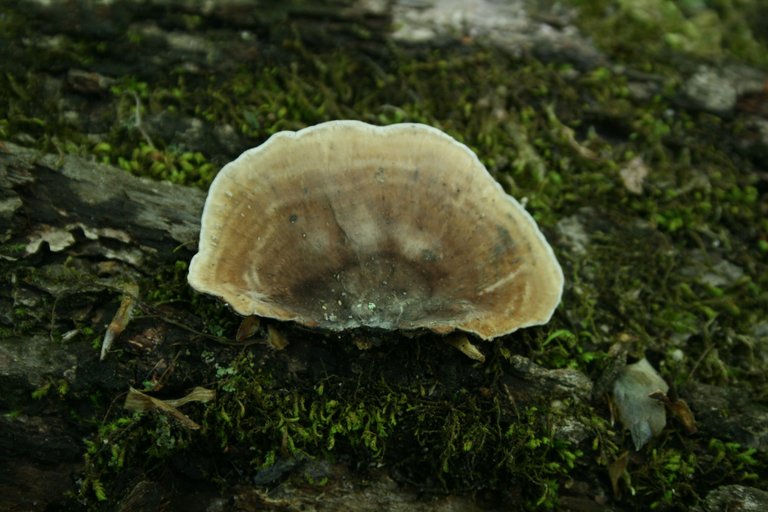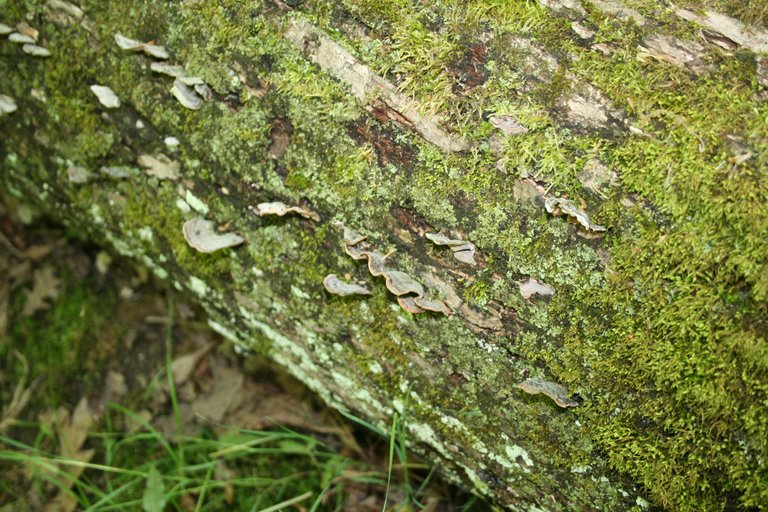 Crowded Parchment (Stereum complicatum):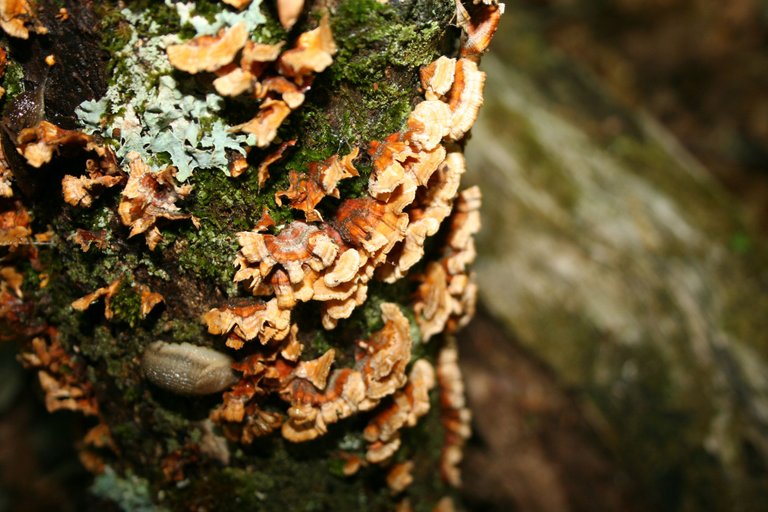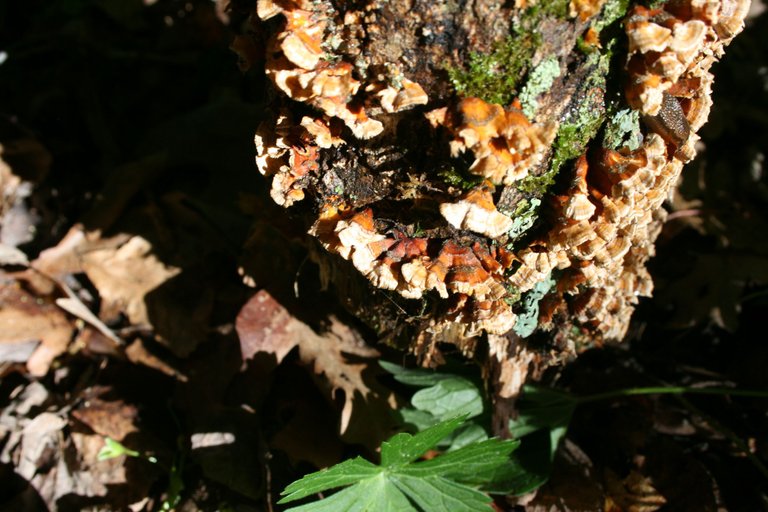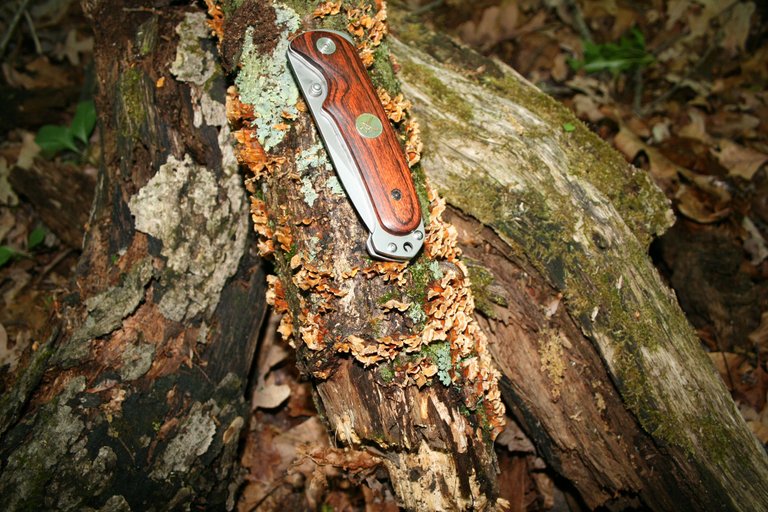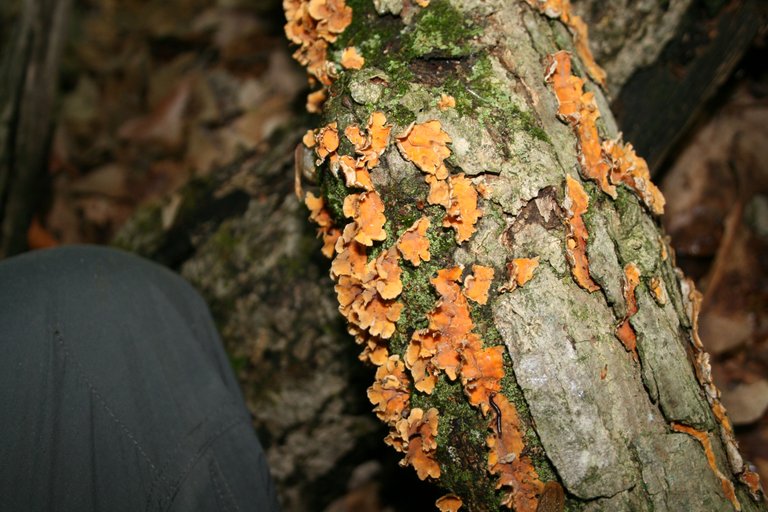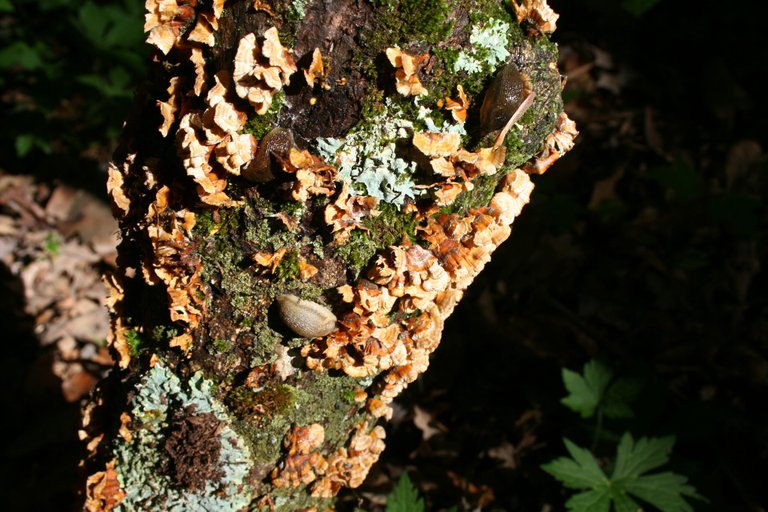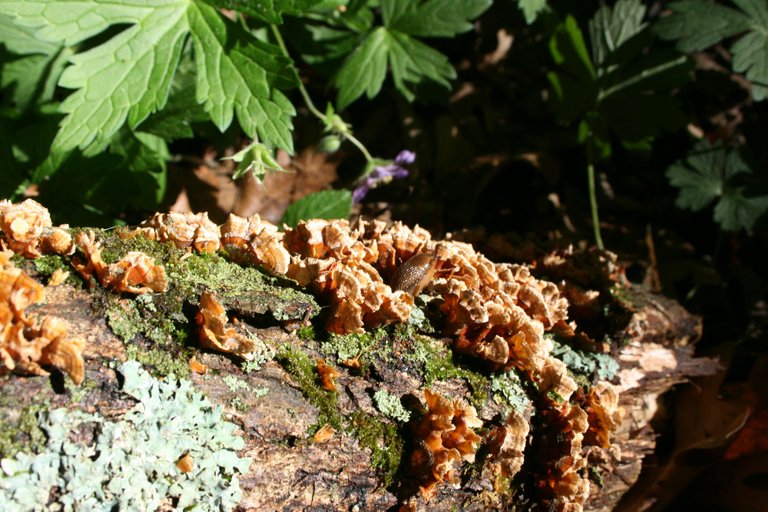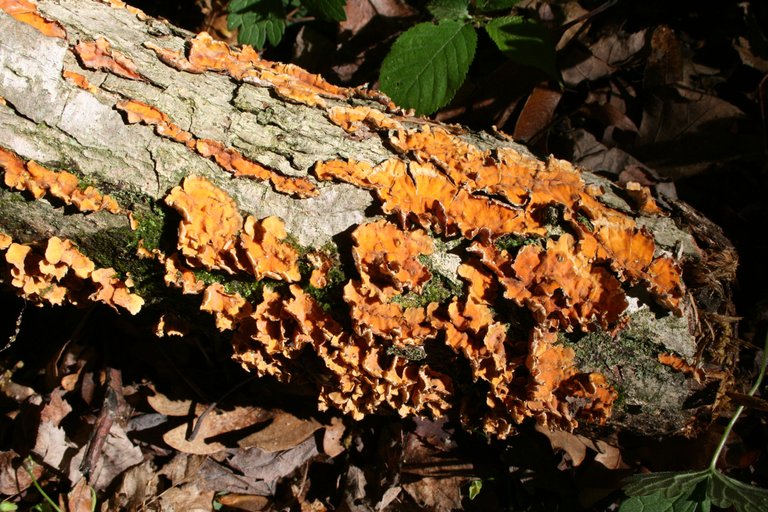 Mustard Yellow Polypore (Fuscoporia gilva):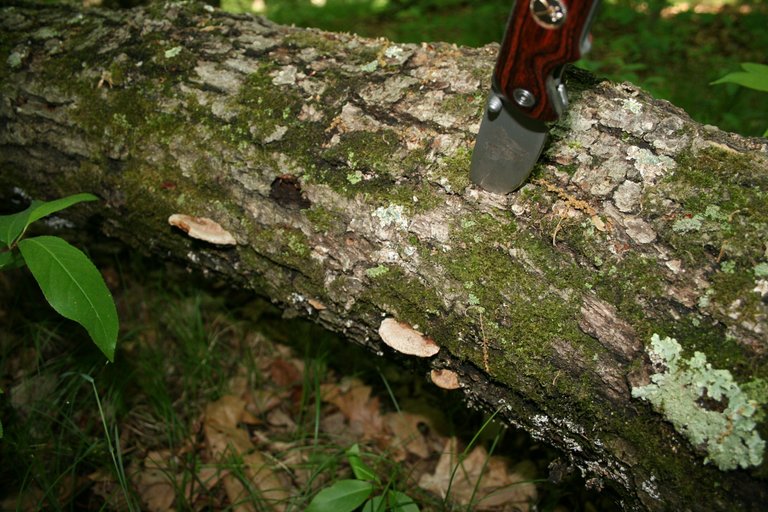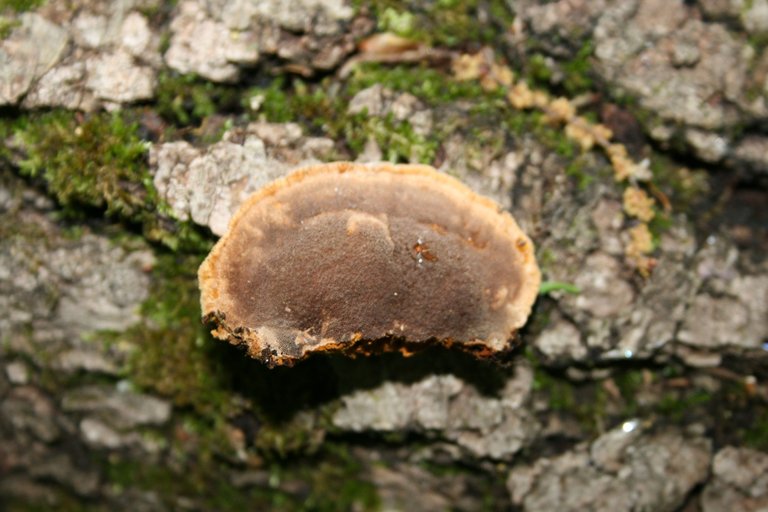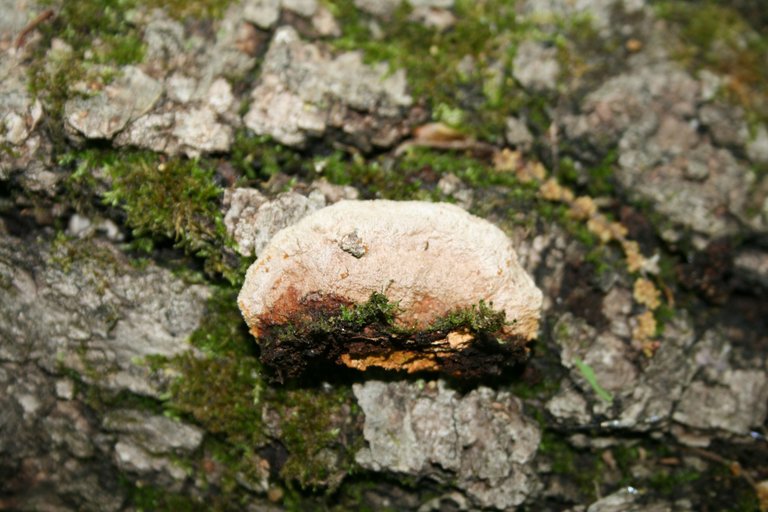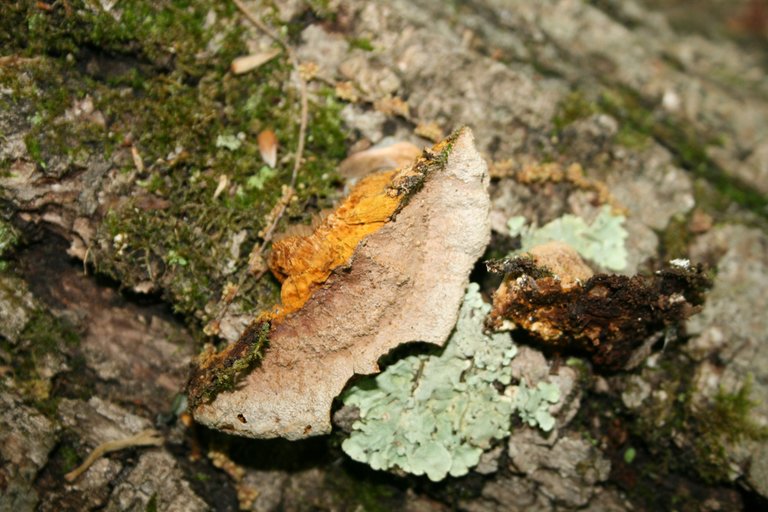 Artist's Bracket (Ganoderma applanatum):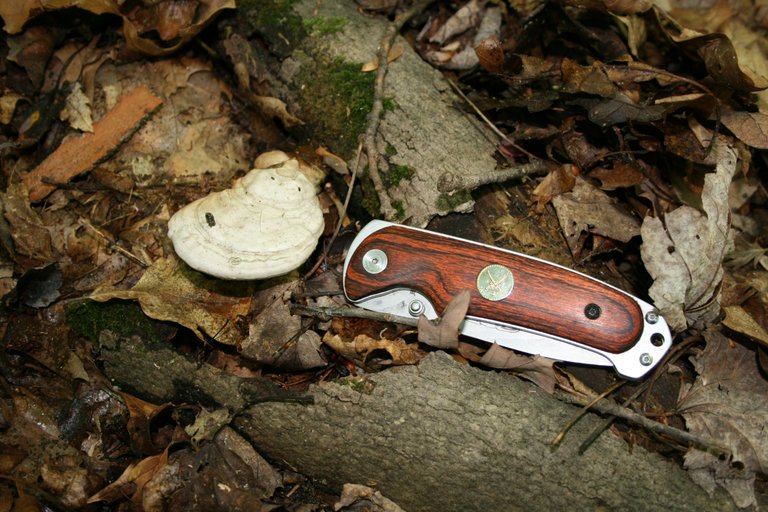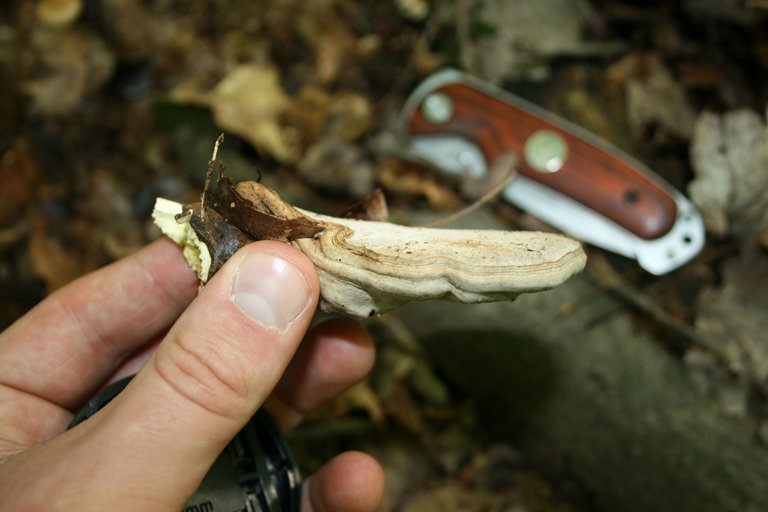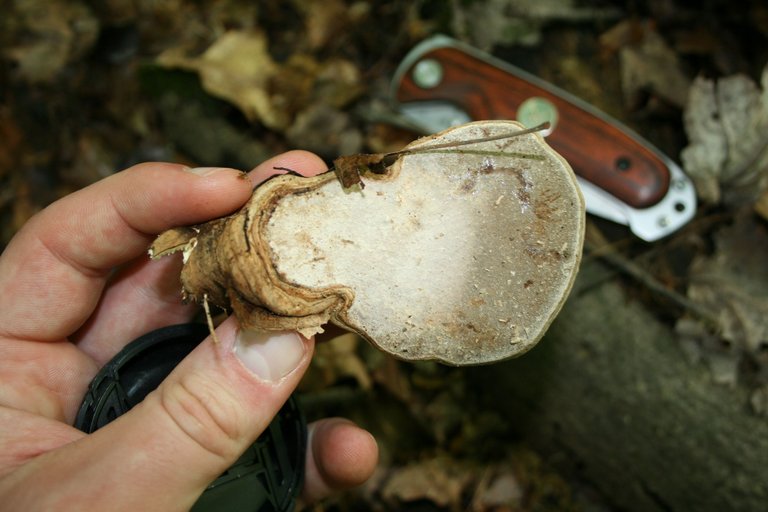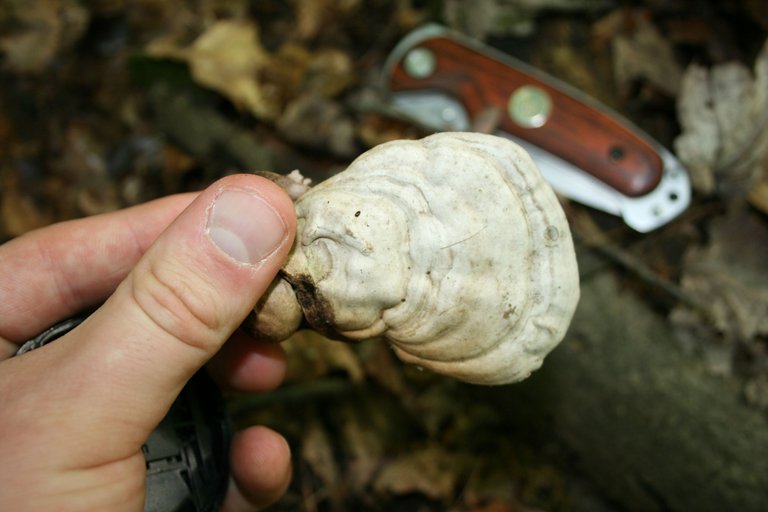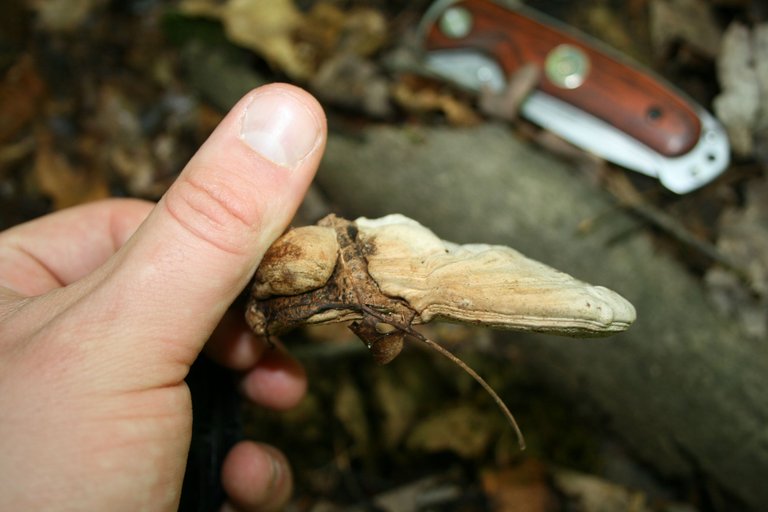 Violet-toothed Polypore (Trichaptum biforme):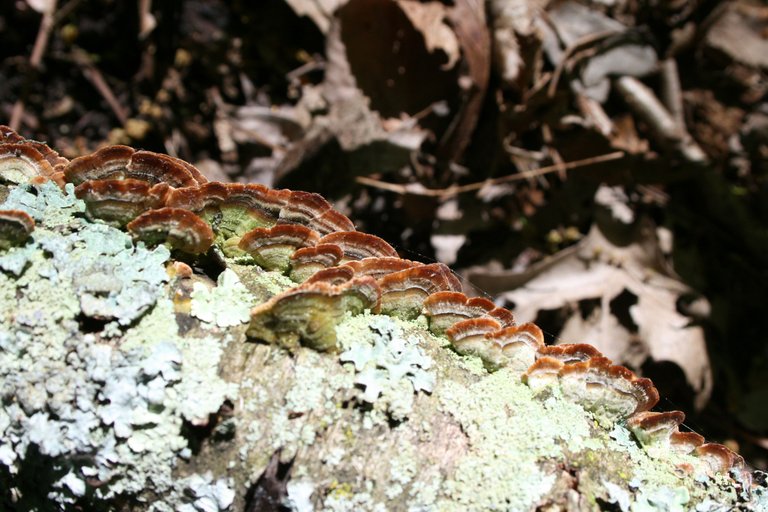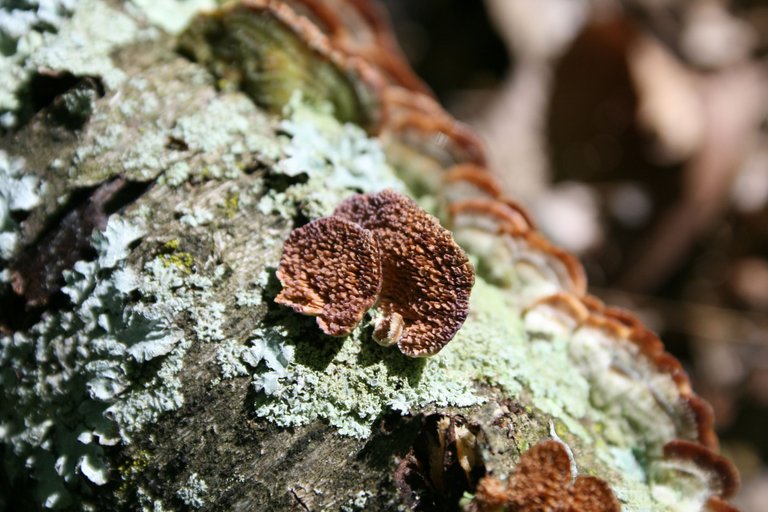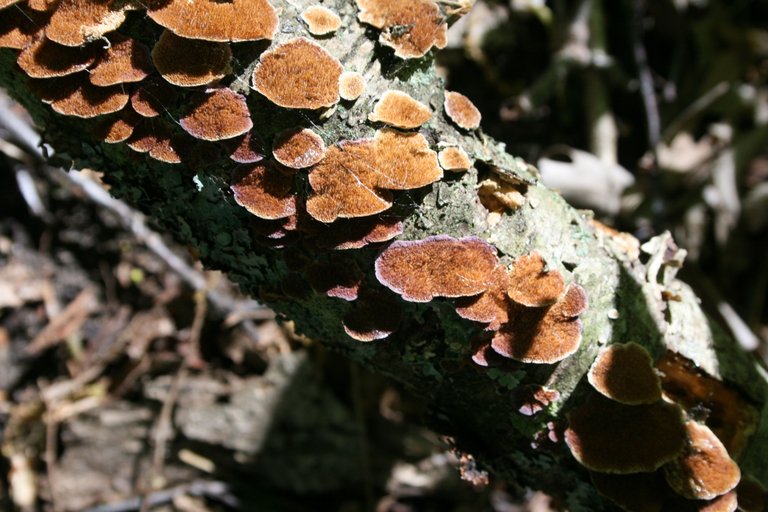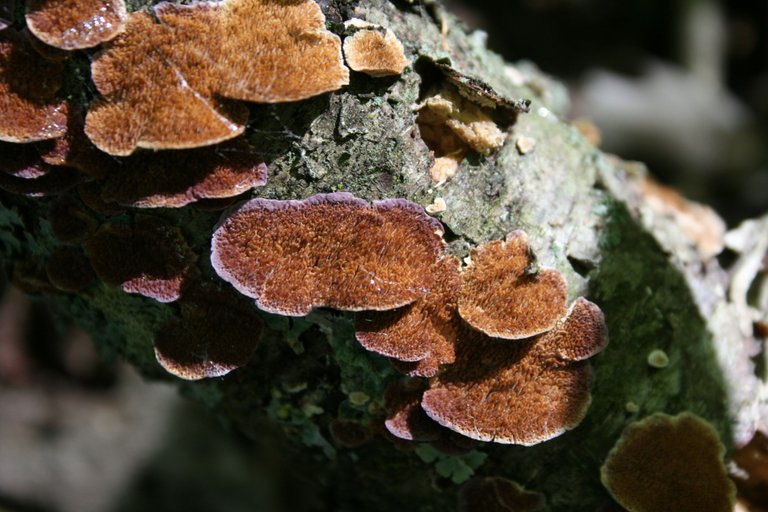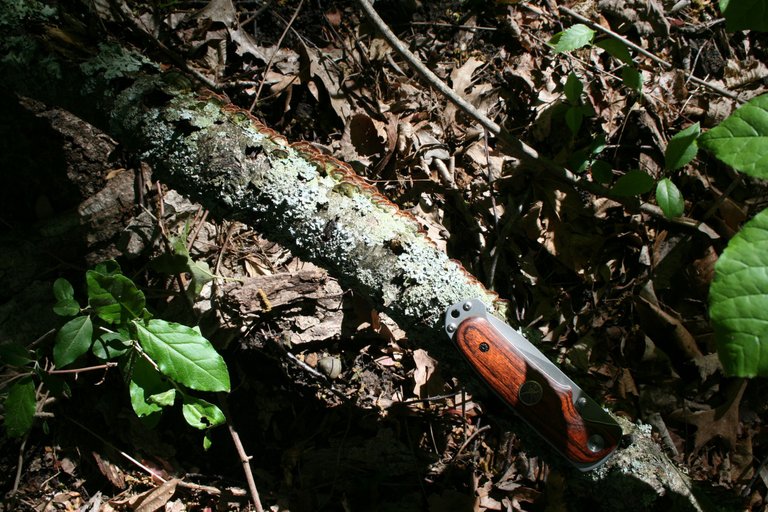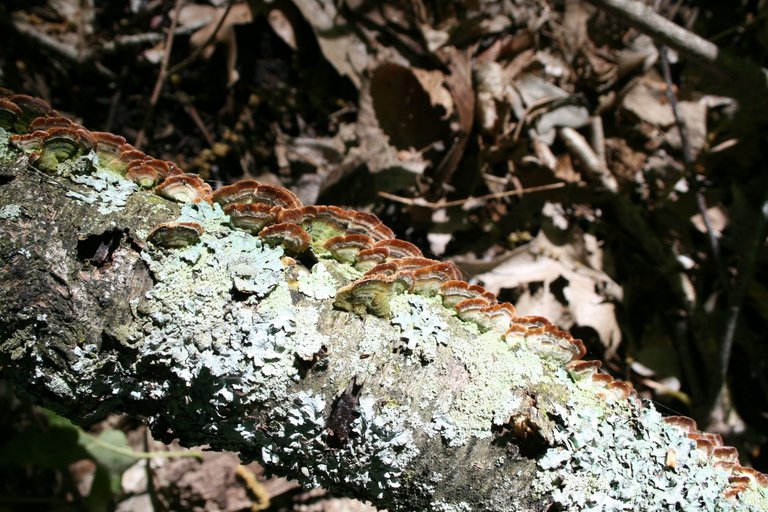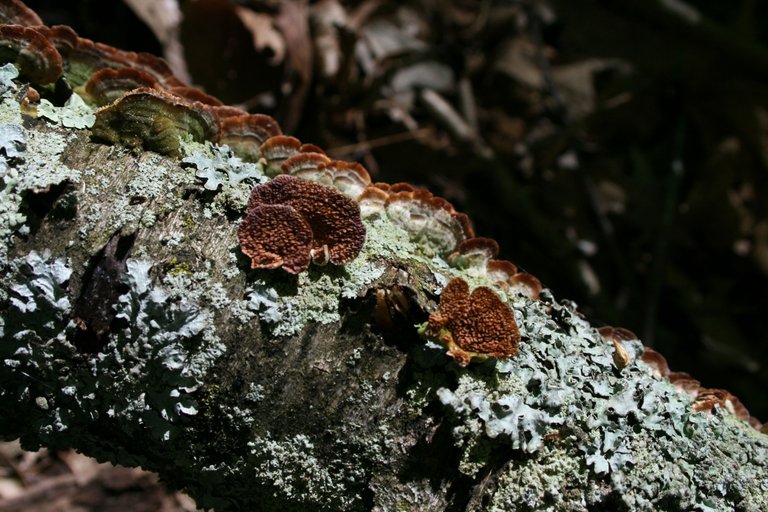 LBMs
Deer Mushroom (Pluteus cervinus):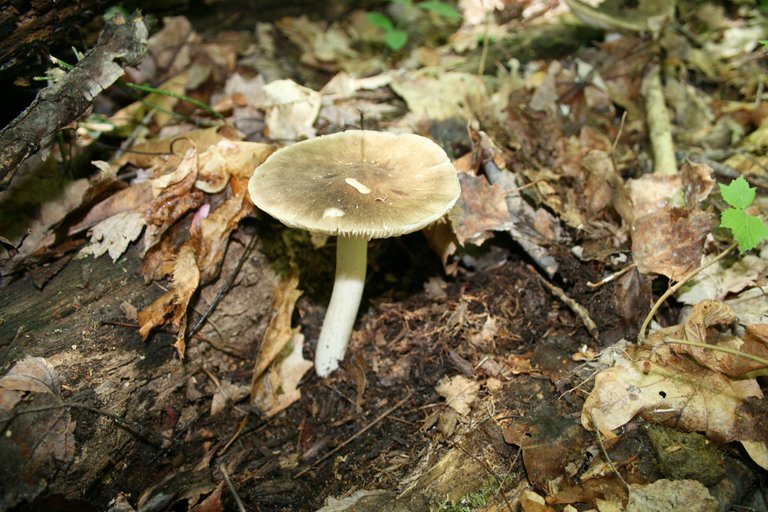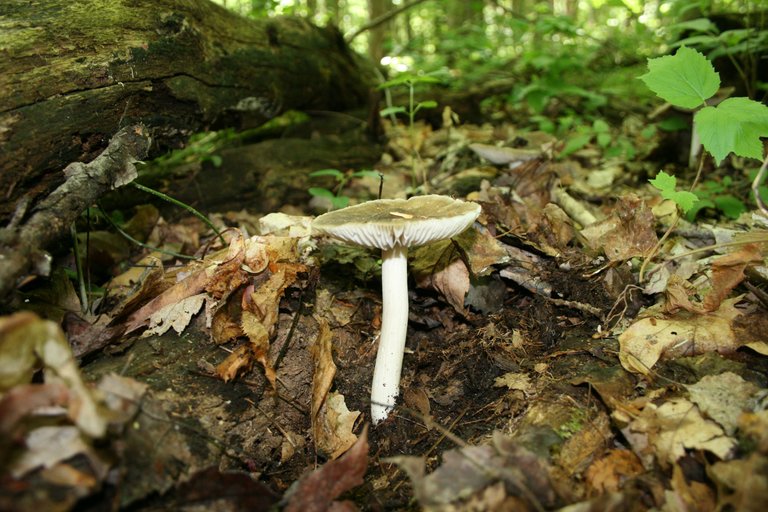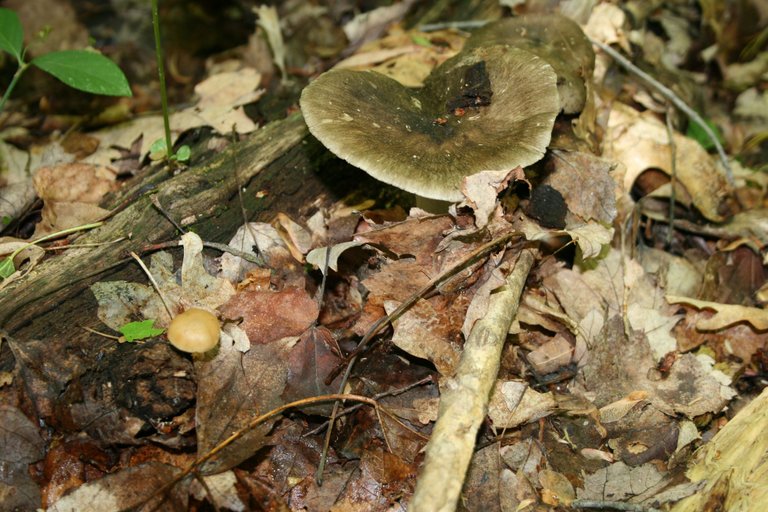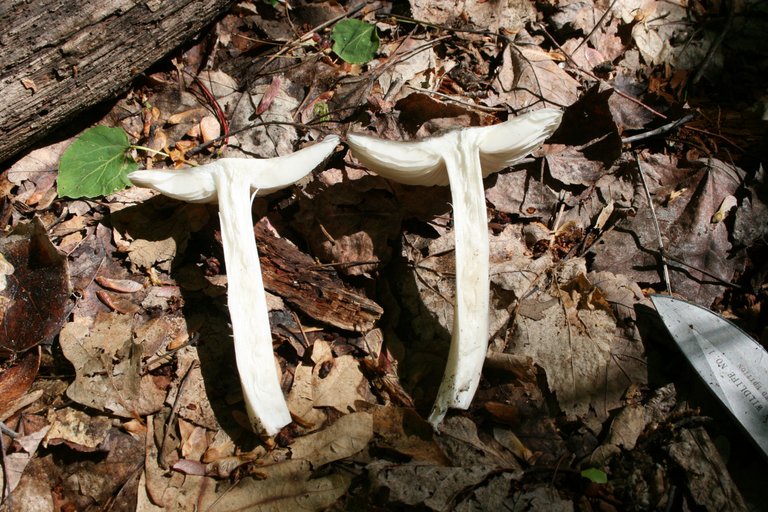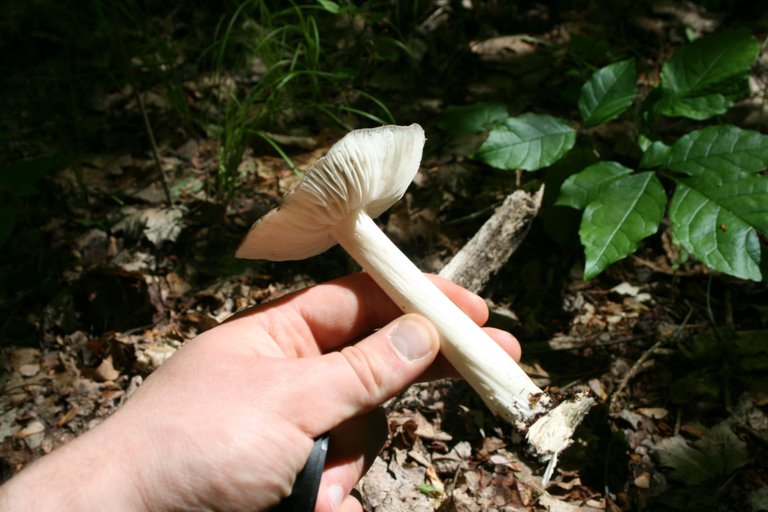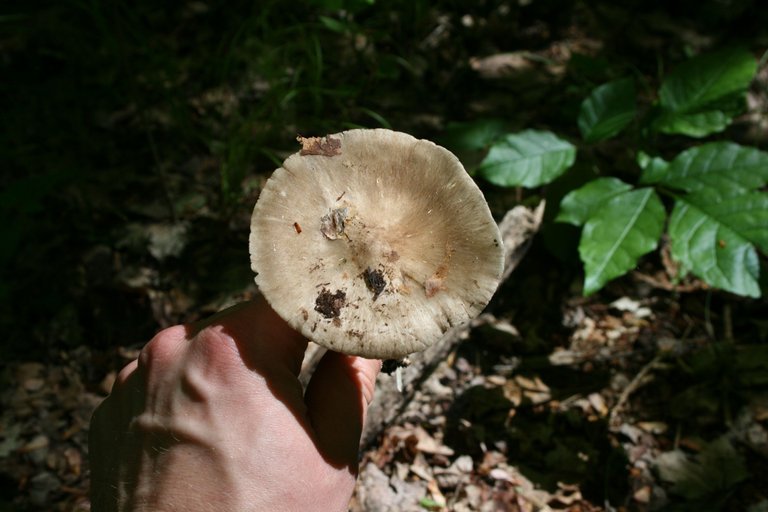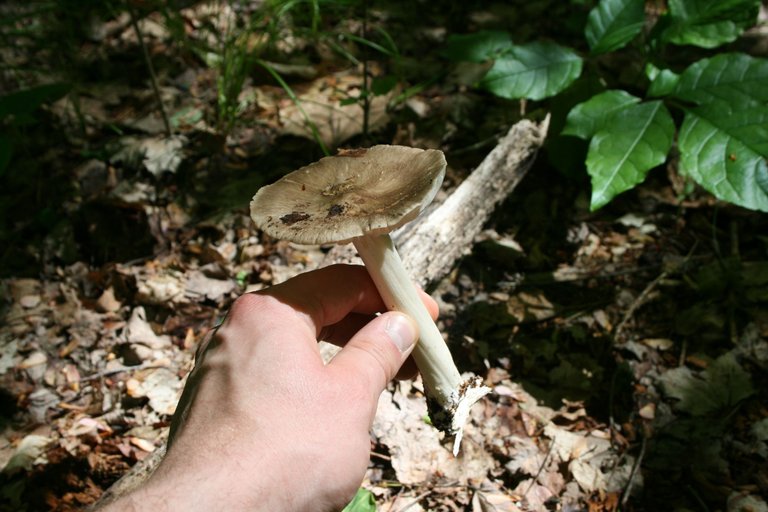 Oak-loving Gymnopus (Gymnopus dryophilus):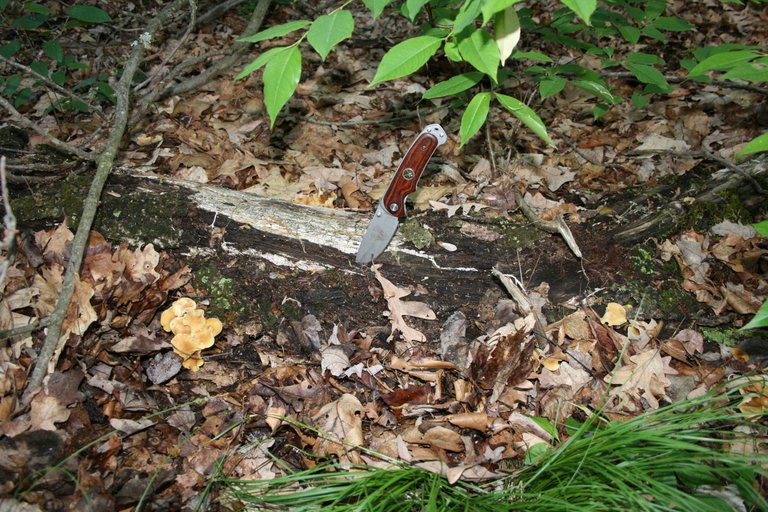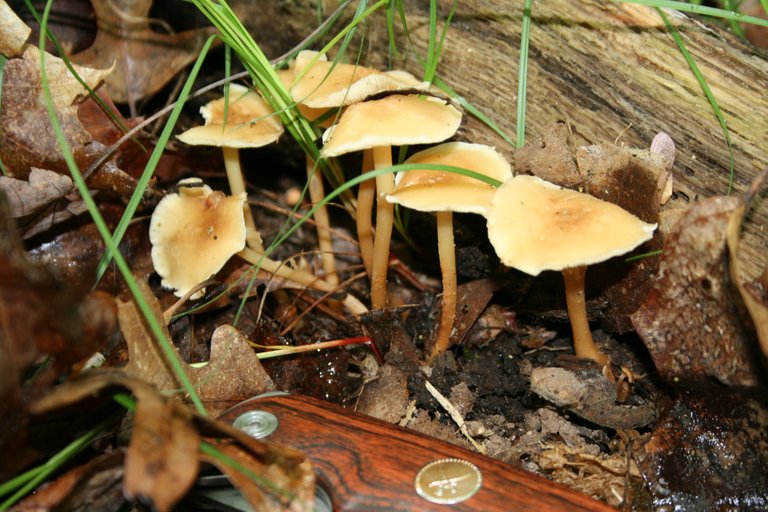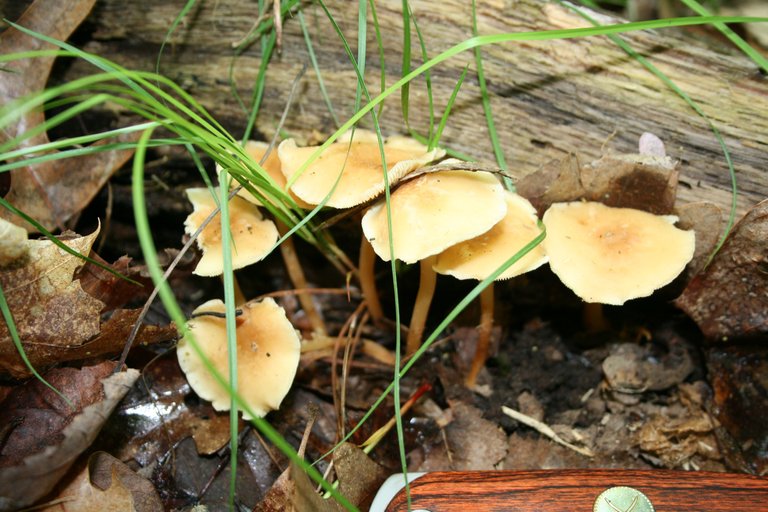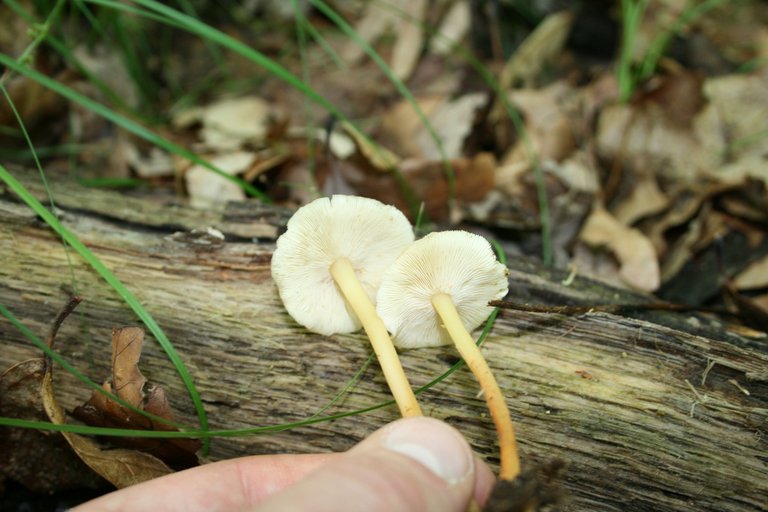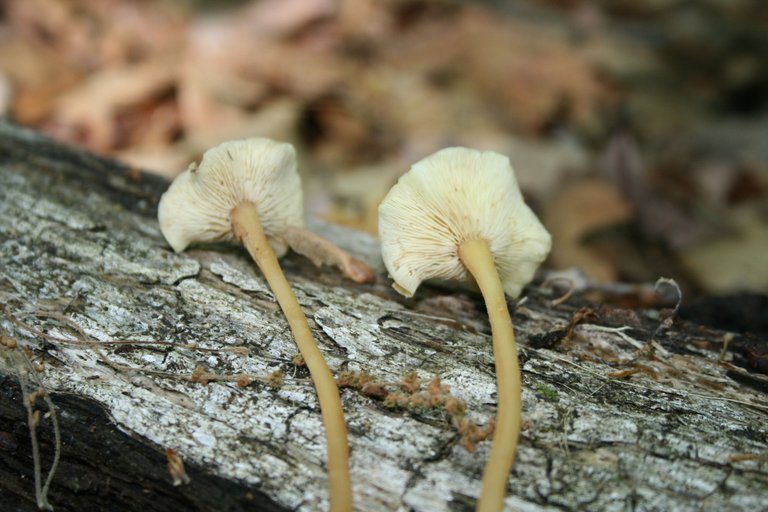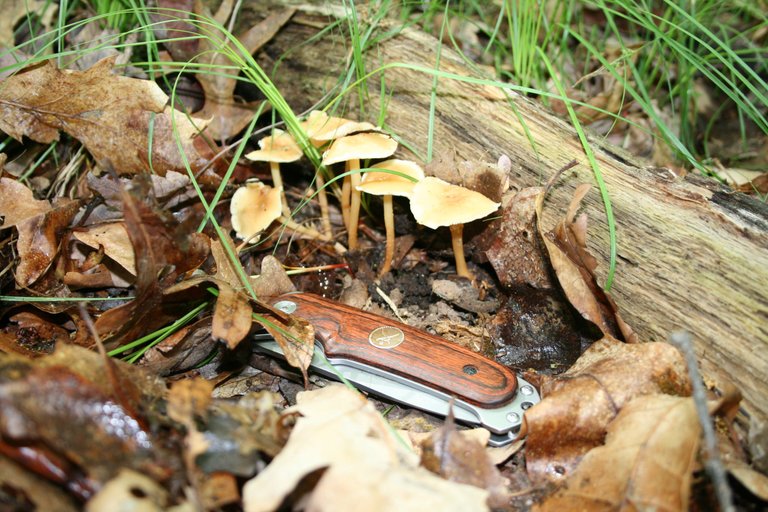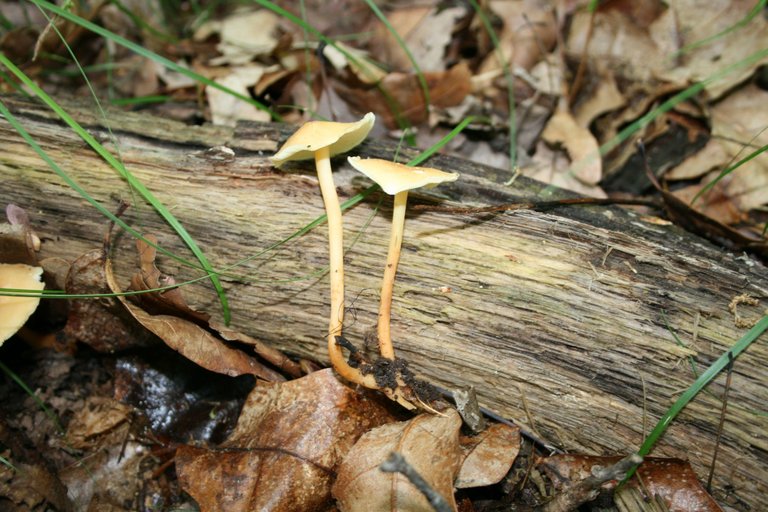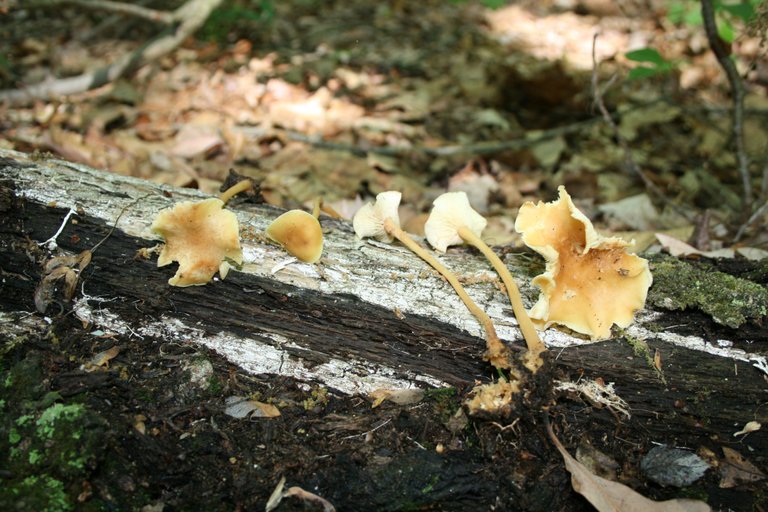 Common Bonnet (Mycena galericulata):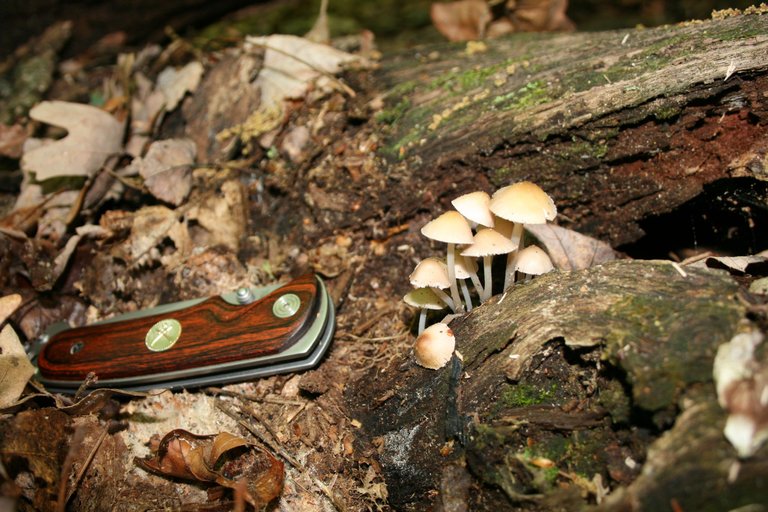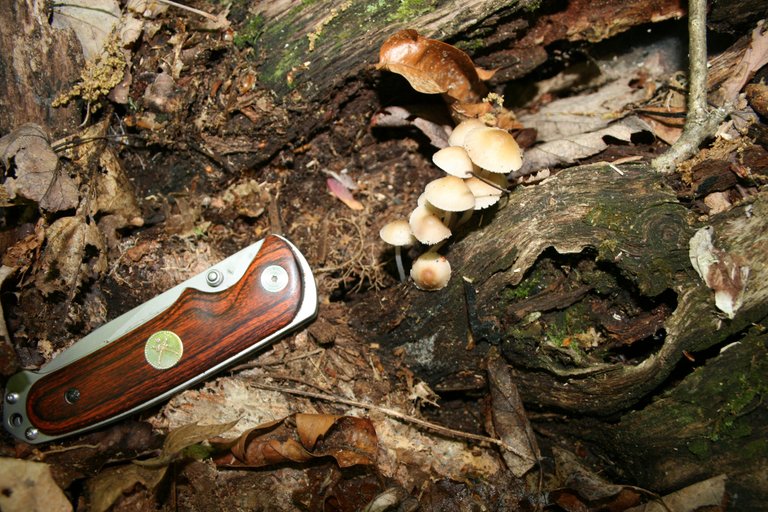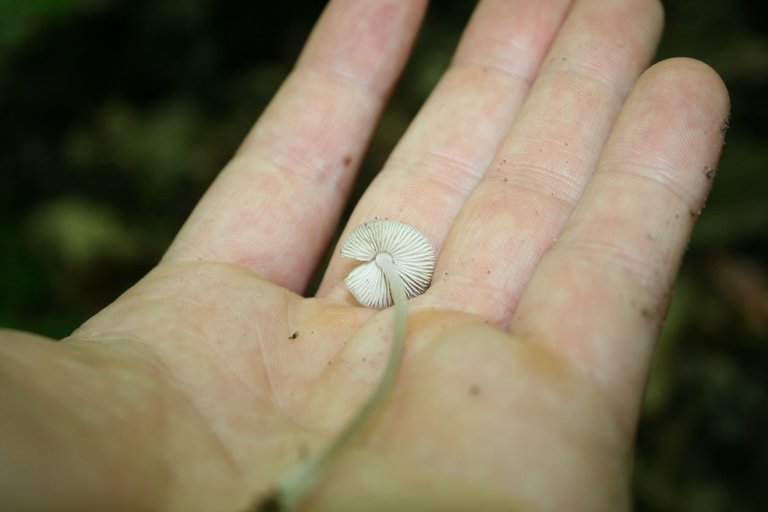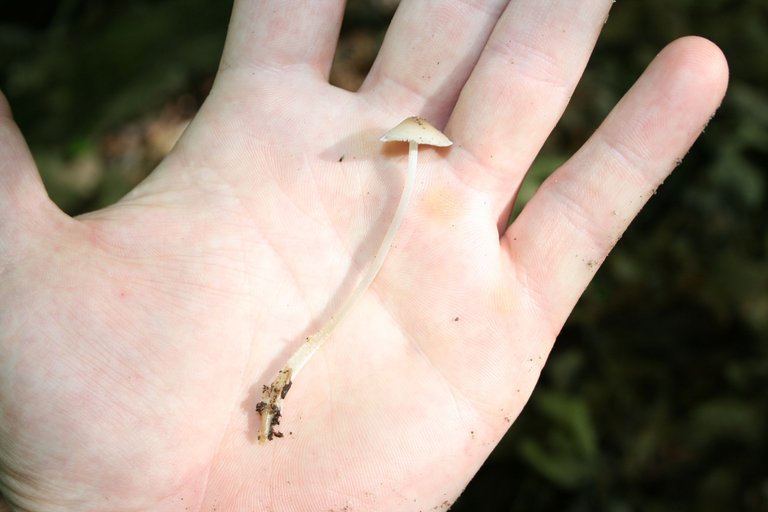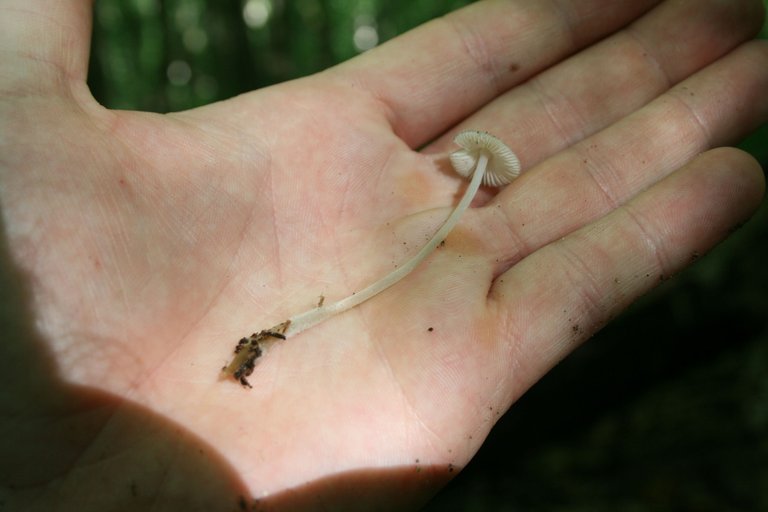 Kuehneromyces marginellus: