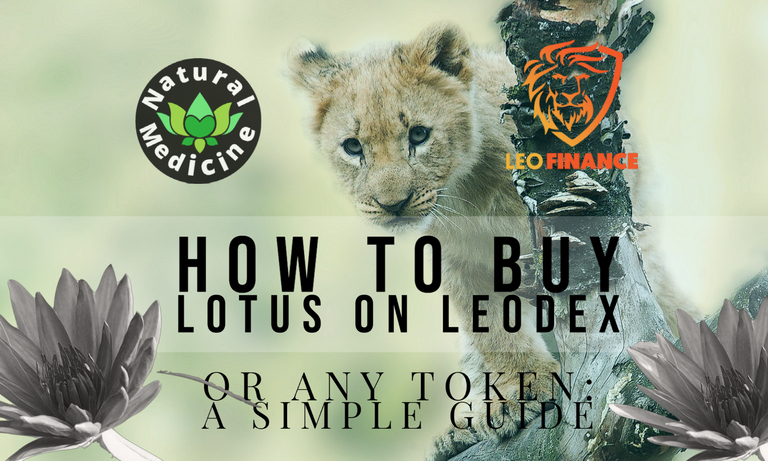 We have a super big apology to make.
The last couple of challenges, we've asked you to submit a small entry fee of LOTUS by buying it off Hive Engine or Leo Finance. It's like a raffle ticket - you submit a small amount plus your writing, and you could win 100 HIVE. This means you energise the LOTUS marketplace and be part of the biggest wellness community on HIVE.
We have realised that whilst WE know it's easy, for some, it's a little intimidating.
We're so sorry!
This post is to walk you through a SUPER EASY way to buy LOTUS. We decided to show you how to use it via LeoFinance as LOTUS was one of the first tokens to be listed on their marketplace and it's actually SUPER user friendly! We even decided to post this from LeoFinance as a show of support.
We're asking you buy a little - only 20 HP per entry! - rather than use your own stock of LOTUS because this is the best way to support the community and the token. It's a small price to pay for the chance of winning lots of HIVE!
Here goes. Ready?
Step One
Log on to LeoFinance. Keep in mind this is exactly like logging in to www.naturalmedicine.io, Hive.blog or Peakd.com - you use your HIVE keys, and keychain, or HIVESIGNER, if you prefer that.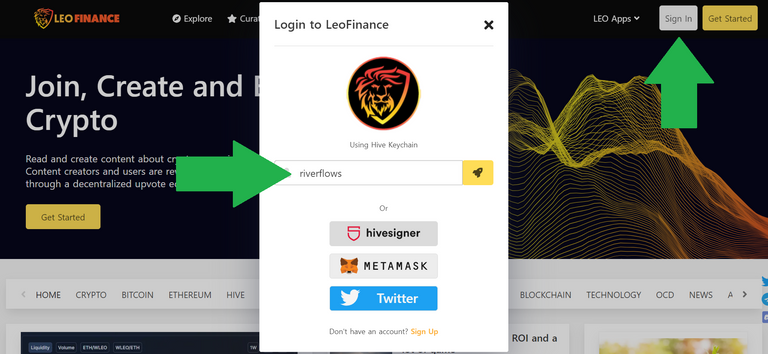 Step Two
Look for LEODEX in the menu where it says LEO Apps on the top right. In fact, you may notice that you can log in straight to LEODEX - that's what I do. I just showed you this way so you get a little feel for LeoFinance, if you haven't been there before.

Step 3
Click MARKET, find LOTUS, and look for the section at the bottom - BUY LOTUS.
Also, check what the bid price is, circled in yellow. You'll need that for Step 4.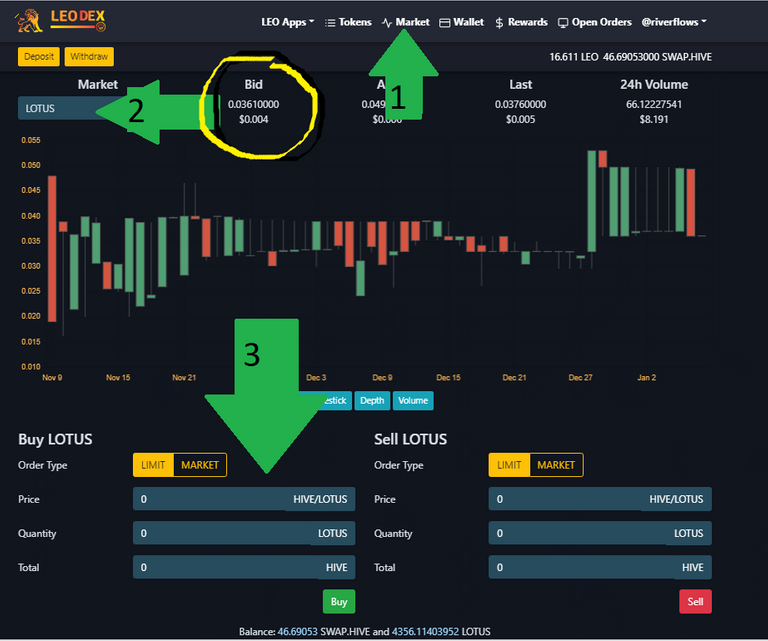 Step 4
Now, simply fill in the asking price (at the time of writing, it was .004 - see the yellow circle?
Go ahead and put 20 quantity, and the hive price will show up. At the time of writing, 20 x .004 = .080 HIVE.
At this point, you'll know if you haven't put your active key in keychain, as it won't be approved otherwise!
And you're done!
But wait!
Oops. What if you don't have enough balance?
That's super easy too! Look up at the top left corner and find 'deposit'. You'll get a box where you put in the amount of HIVE you need. Click DEPOSIT HIVE, and you are good to go!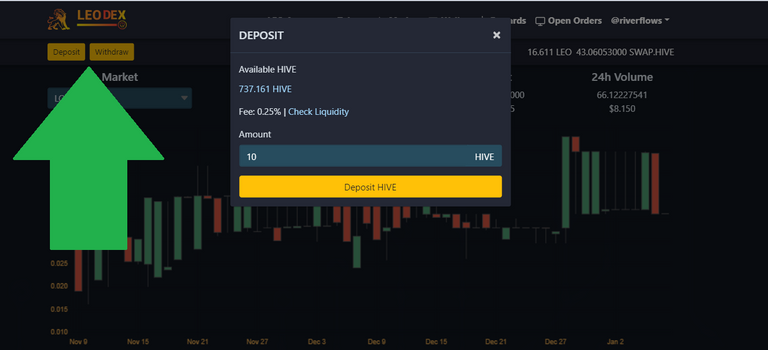 We hope this helps you feel AWESOME that you've figured out something pretty essential to HIVE - buying tokens! I bet you can now figure out how to SELL some too - am I right? Let us know below how you got on, tagging @riverflows so she's sure not to miss it.

Earn Instantly For Writing Natural Health Content
Earn LOTUS and HIVE rewards for sharing your natural health content on www.naturalmedicine.io. If you don't already have a HIVE account, you can sign up for FREE here. We support writers sharing about herbalism, TCM, yoga, meditation, vegan and other healthy diets, as well as earth centred practices such as foraging, permaculture and biodynamics - read more about us on our Welcome Page!


DelegateIICommunityIIDiscord

Posted Using LeoFinance Beta