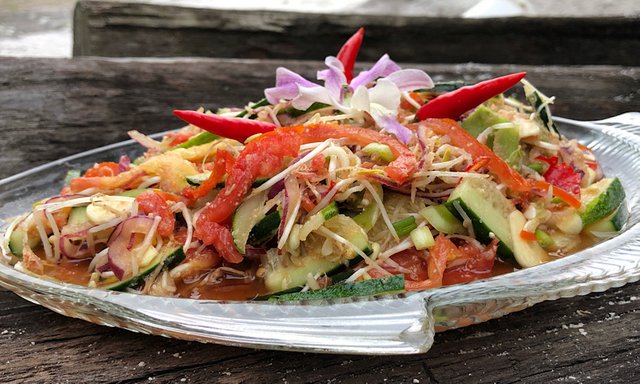 Hi everyone. Today I have a Ital salad tomato recipe from my country, Cambodia. It very easy to make and vegan too.
You can eat with everything do you want to eat. My country eat it with grilled fish, but I eat with tofu.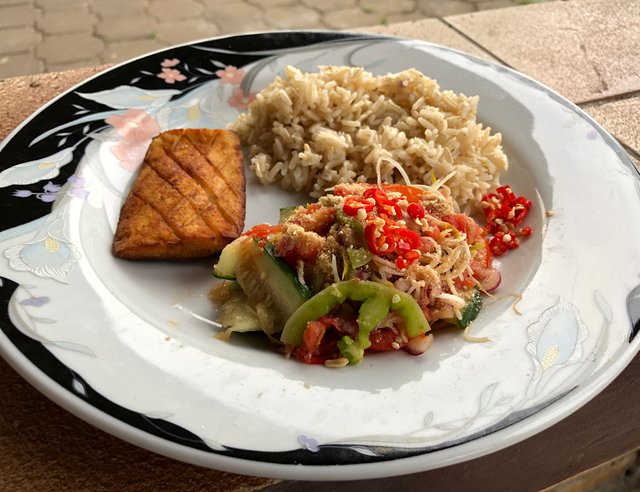 🍅🥒 Tomato Salad Recipe 🧄🌶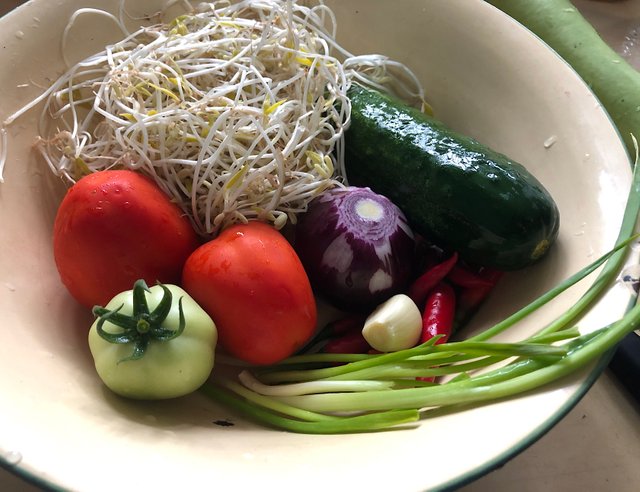 Ingredients
5 tbsp toasted rice powder
3 tomatoes
1 cucumber
fistful of bean sprouts
3 cloves garlic
1 red onion (or 3 shallots)
1 tbsp palm sugar or to taste
1 tbsp soy sauce
1 tsp salt or to taste
1 lime's juice or to taste

👨‍🍳 Cooking Method 👩‍🍳

Step 1

Toast rice until brown in wok.

Step 2

Grind it very well.

Step 3

Cut all vegetables like this.

Step 4

Take bowl then put soy sauce, sugar, salt stir it until dissolve.

Step 5

Then put it in the big bowl for the salad.

Step 6

Then mixed up it.

Step 7

Then put fried rice powder.

Step 8

Mix it up again.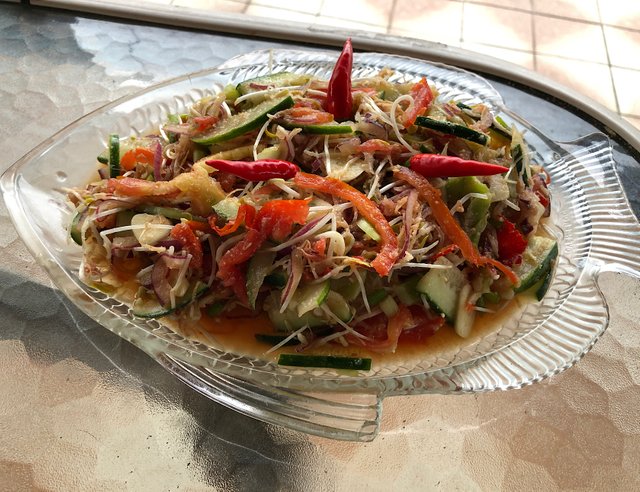 Now my salad vegan recipe already. I hope everybody like it and you can to try to make it for lunch or dinner as you want.
Have a great day to everyone and your family and me too. See you next post. 😍💕

🙏 THANKS FOR READING 🙏
If you enjoyed this post, please upvote and reblog.

WE PROUDLY SUPPORT