Oregon has seen a harsh 2020, and whether you support or are even privy to the truth of the extreme activism that has been occurring here surrounding civil rights and police/government reform or the excessive covid regulation or not, we can at least all agree that the wildfires currently occurring here are resulting a monumental disaster that is requiring all hands on deck.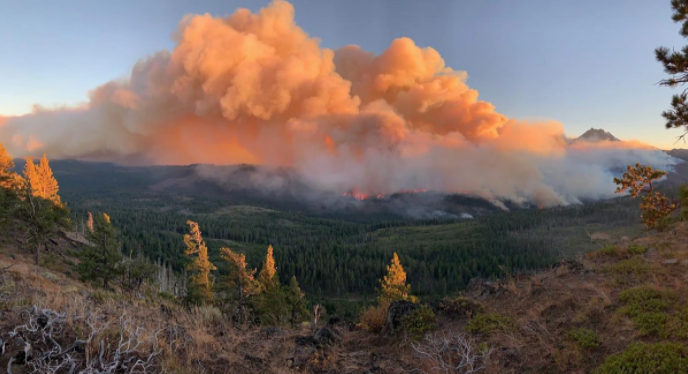 Image Source
Let's Start from the Beginning
As an outdoor gardener, I keep a close eye on weather reports every day (usually the first thing I do when waking up and the last thing before going to bed), especially in early autumn when mother nature likes to throw curve balls approaching time of full term harvest here in the Pacific northwest.
Last year it was early rains, rare lightning storms, and many windy conditions, but nothing like the wind I experienced earlier this week. On Sunday evening (9/6/2020) I noticed the weather report had added a red-highlighted wind advisory from 5PM Monday 9/7, through 1PM Tuesday 9/8 (that report later extended through Wednesday 9/9).
Meteorology
Due to the unusually high temperatures in early September, a Canadian cold front and the local warm front clashed (high and low pressure systems), creating a massive windstorm with gusts up to 65 MPH. I will get more into how this affected my garden in the next episode of BackYard Cannabis Farming (which includes video of the windstorm, wind damage, and the terrible air quality/wildfire smoke), but for now I want to concentrate on the much more important issue of how this wind caused and exasperated the wildfires we are now experiencing in Oregon and across the entire west coast (just one of California's wildfires has already burned an area bigger than Rhode Island).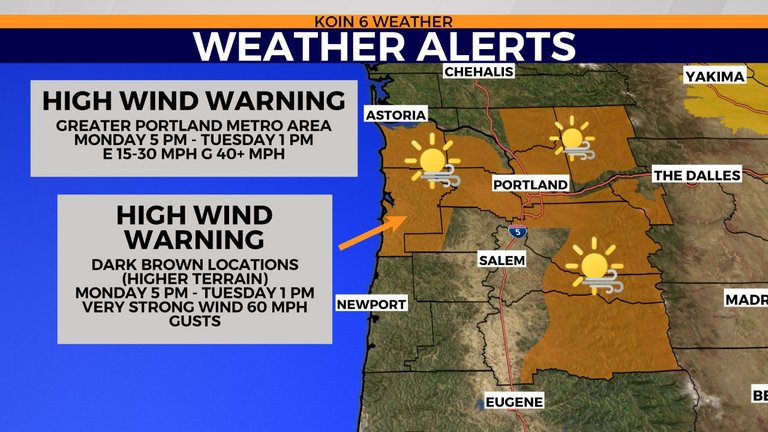 Image Source
There are hundreds of fires currently burning across western Oregon (the populated side of the state with forests), some of which have converged or are converging. Many of the fires were caused by downed power lines from wind, but no matter how each fire started, all of them were heavily fed by the combined environmental conditions of extra dry heat and a massive brewing windstorm. Meteorologists are saying that this level of wind is a once in a century event for this region, and the quick spreading fires that it caused have resulted in the most devastating natural disaster in Oregon's entire recorded history.
The Result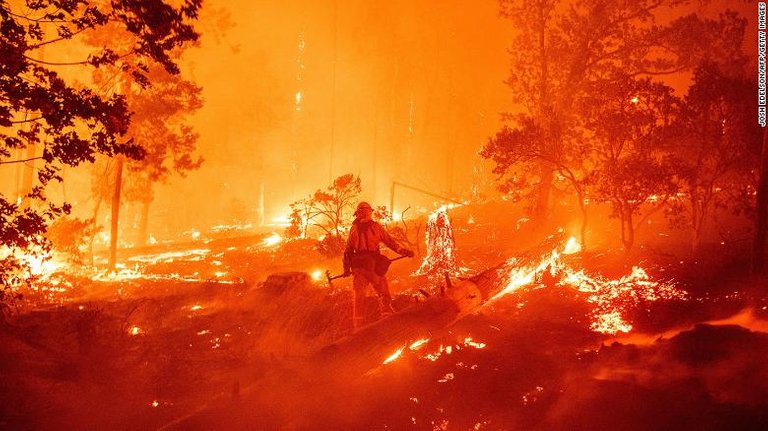 Image Source
More than 1,000,000 acres of forest have already been burned in Oregon, with an additional 500,000 people evacuated from affected populated areas. Thousands of families have lost their homes with fires demolishing neighborhood after neighborhood (the footage is heartbreaking - videos below) - in fact entire towns have been reduced to smoldering bricks and ash. Many farms and livestock have been lost, with some farmers rushing as much of their herds as possible to the nearest fairgrounds for temporary/safe boarding. Some landowners are even choosing to not evacuate and fight the fires threatening their land themselves. There have been at least 2 confirmed deaths so far with many more people missing. A young couple even lost their 1 year old child to the infernos.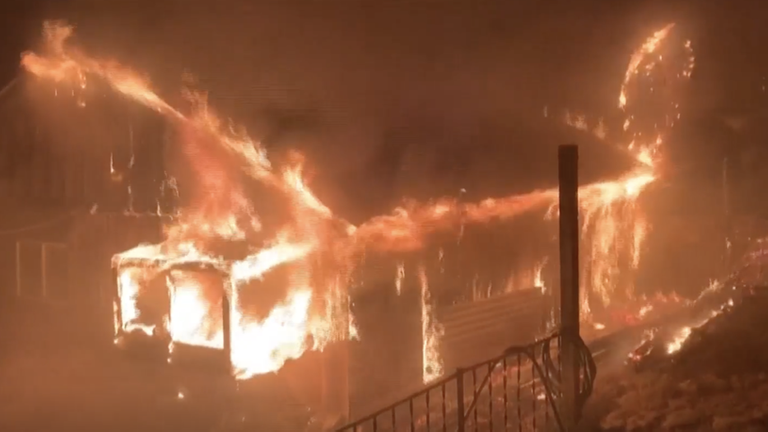 Image Source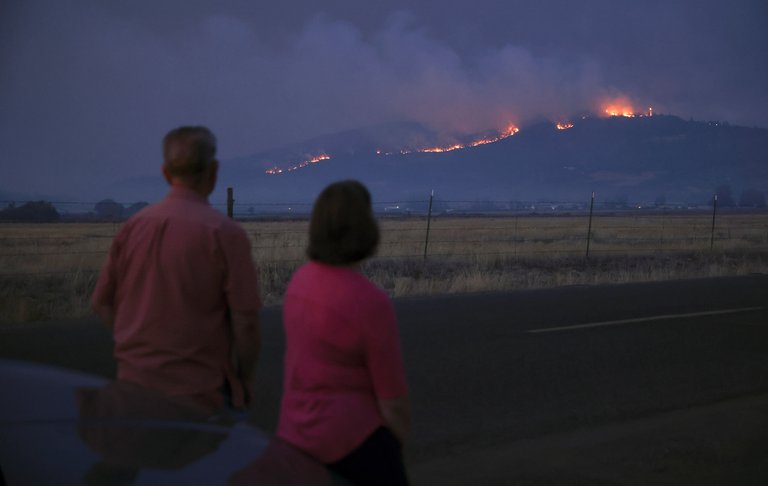 Image Source
In Portland there are fires surrounding the city (Sandy, Estacada, Oregon City, Mollala, the coast, and also north in Washington state) and the hellscape created by the unhealthy/smokey air has made it seem more like Mars than Earth (I pray no fires occur in Portland itself).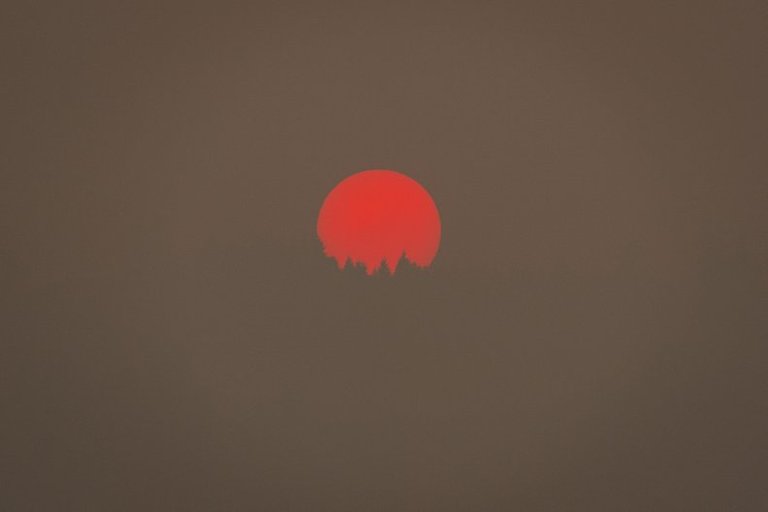 Image Source
Every day I go outside everything either looks yellow or orange - to me it looks apocalyptic. Portland currently posses the worst air quality on the planet, with even worse air quality south of the city as a massive multi-state-wide wall of smoke continues to pour into the Pacific Ocean.
From 9/10/2020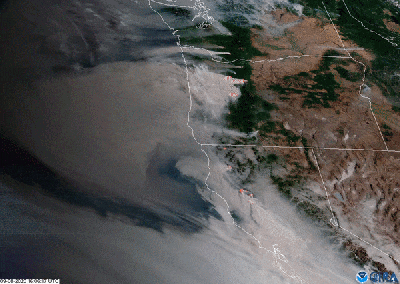 Image Source
Despite the fact that these infernos have been blazing all week, fire crews were only able to start combating the fires yesterday due to the impossible resources required to combat these high-wind fed Goliath wildfires. And even though the wind has stopped, there is still no real hope for these fires being extinguished to any real degree until possible rain on Tuesday. That is still more than 3 full days of burning, and it seems things will get worse before they get better.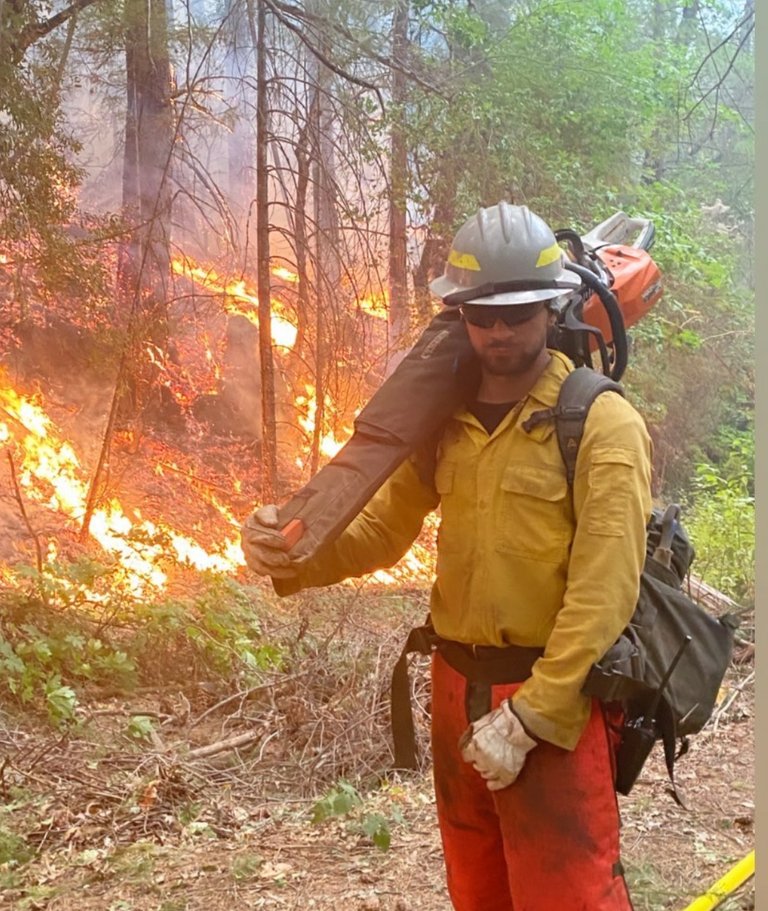 One of my friends (and fellow hip-hop artist So-Co-LO pictured above) is a wildfire fighter currently fighting to save as many people, homes, and forests as possible. My prayers, heart, and providence goes out to him and every other person involved with battling these immense flames while saving lives. The only thing left for me to wonder is what I can do to help the displaced families, since fighting the fire itself is beyond my control.
How We Can Help
As an activist, I am first and foremost an environmental activist always striving to steer people towards a lifestyle that is in symbiosis with the Earth. Although I have stepped into more civil rights activism recently with consistent protests right in my backyard (and my previous participation with charity through the Portland chapter of Anonymous and the BSA before that), a situation like this one we have with the wildfires is much more in my arena of passion and expertise.
I HAVE FOUND A WAY FOR MOST PEOPLE TO HELP -
SnackBlocPDX has been an amazing resource for providing assistance of essentials to protesters these past several months, and have now turned their focus towards gathering relief supplies and funds for families displaced by the continuing wildfires. They are currently in need of the following essentials:
Generators
hygiene supplies
cleaning supplies
bedding/beds/sleeping-bags/cots (twin sheets specifically)
N95 Masks
food
towels
reusable water containers
paper towels
toilet paper
You can drop off any or all of these supply types to any of the following locations:
OSU offsite-campus
555 SW Morison Ave. Portland (knock on door)
Swift Agency
1250 NW 17th Ave. Portland (Sat/Sun 12-3)
SHaRE aka Symbiosis Hub + Resource
9/11-9/19 12pm-2pm
Exchange
400 SE 12th Ave. Portland
12-6pm Tuesday, Thursday, and the 1st and 3rd Sunday of each month
Evolution of Healthcare and Fitness
905 SE Ankey st. Portland (during business hours)
5&Dime
6525 SE Foster rd. Portland (during business hours)
You can also donate directly though these channels:
Venmo: fires-igniting-the-spirit
paypal.me/jasonumtuch
Symbiosis PDX Financial Contribution: http://opencollective.com/symbiosis-pdx

So before you scoff at these situations and donation requests, try to put yourself in the shoes of all those that have worked their whole lives to have homes for their families that are now destroyed (or worse yet lost loved ones). I know I would need help if I were them... and so would you. If you still somehow do not understand why assistance is required or want to see a wider scope of the devastation, please watch the following 2 videos from yesterday and today:
9/10/2020
9/11/2020 - I do not agree with the climate chage theory here or support GMA or ABC btw

PS - to those of you in a level 1 or 2 evacuation area - please consider where you will go when evacuating and plan a safe path to get there if possible. I have tried to figure where I would go if I had to leave Portland and there is currently no solution as all surrounding areas are burning.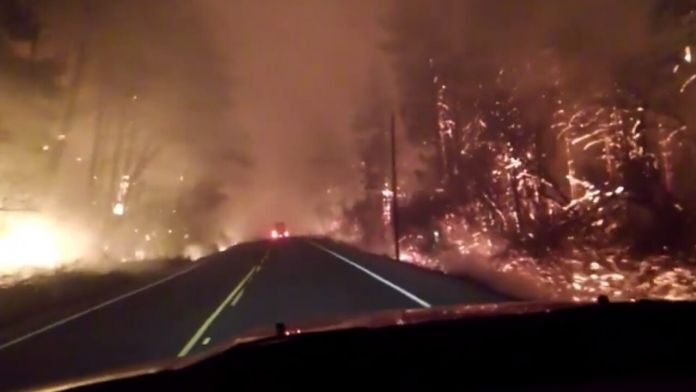 Image Source
Over all else stay safe, and make survival of you and your loved ones your top priority - we can always rebuild homes and reacquire momentos... but life itself is priceless, unique, and irreplaceable. Prayers and blessings to you all - let's get through this together.
NASA SAT Imagery - 9/11/2020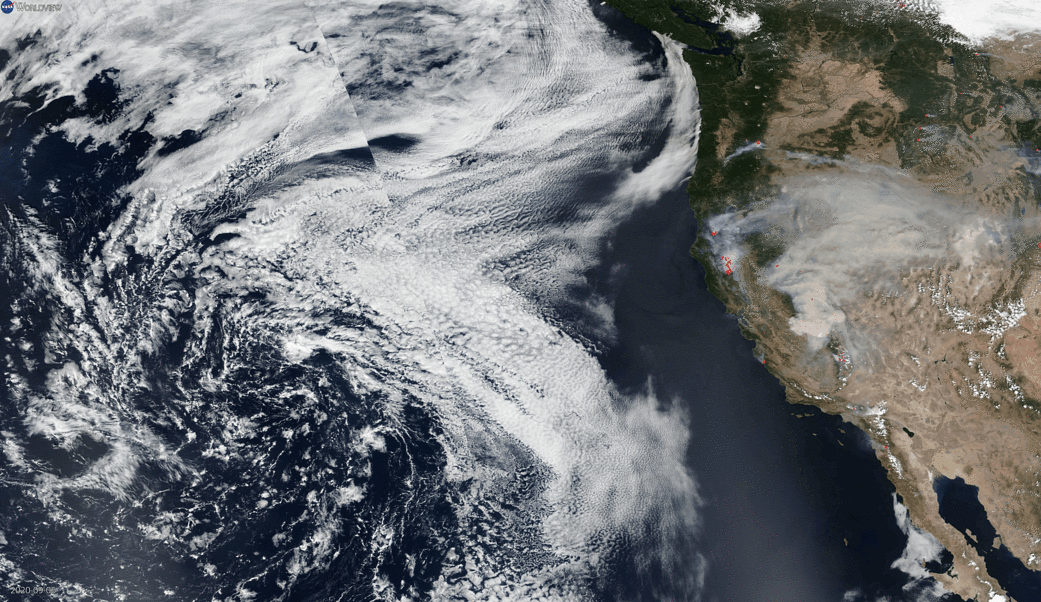 Image Source

Enchanted blessings - with love, truth, respect, & honor - @ELAmental.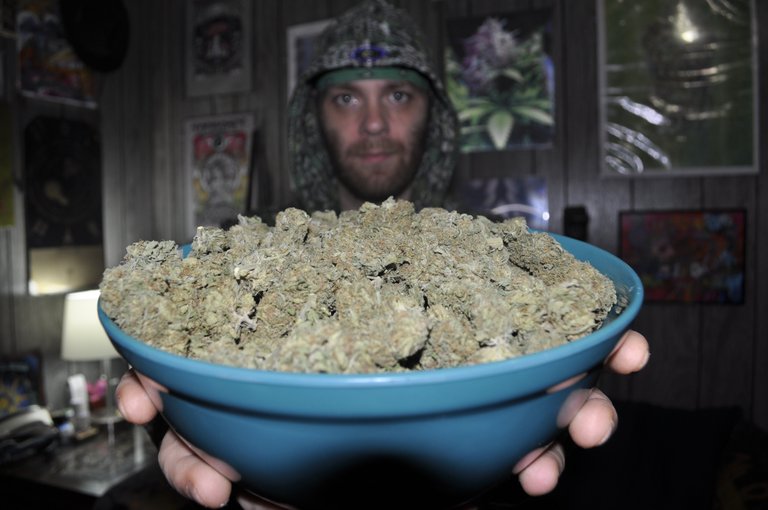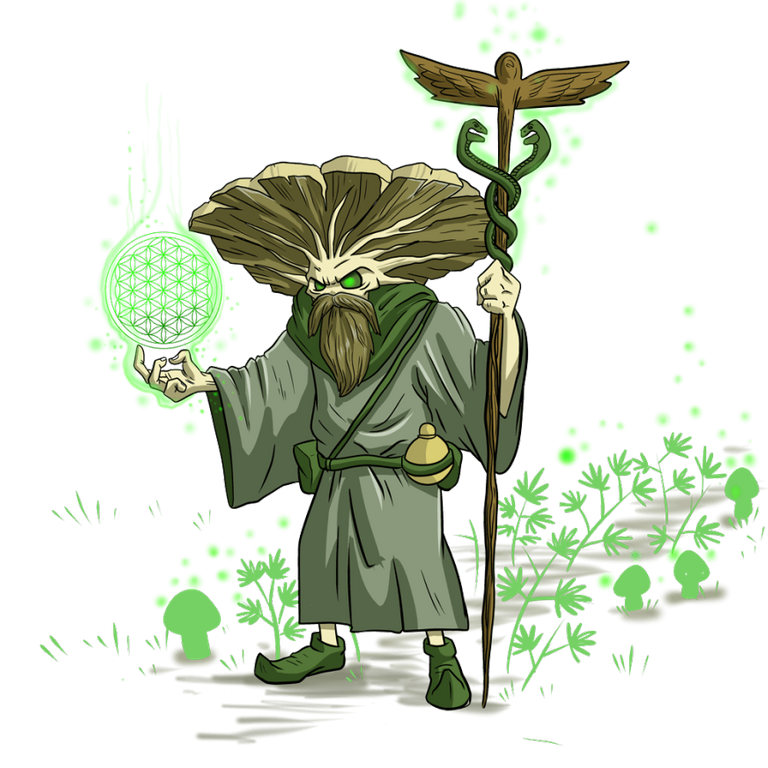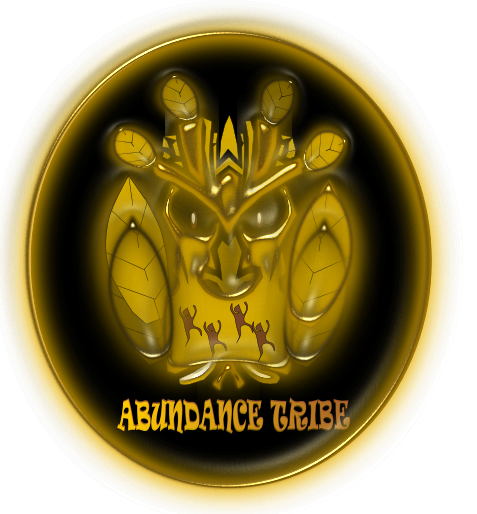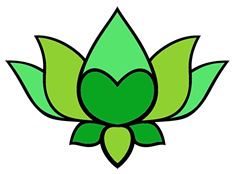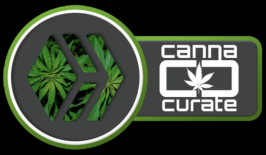 Stay tuned - into the right frequencies

(Link to new album title claim)
My debut conscious Hip-Hop album The Hex Wrecker is completely free for download on Bandcamp & Soundcloud (click the links to go to my music on those platforms), or CLICK HERE for download instructions.