I had an epiphany the other day about my life in Tokyo. It was something very specific to my lifestyle and desires.
There are two stations that I love. One is a drinking place full of punks and down to earth older people and artists who hate commercialism. It's easy for me to relate with them.
The other is a bit more commercial but has a lot of the same kind of artists and free-thinkers mixed in, the only difference is that there is that gentrification has affected the area a lot more and so there is a lot more trendy bullshit there. It's easier for me to grow with them.
I lived in the the more trendy area 10 years ago before it was trendy and it was my favorite place in the world. Truth be told one of the two main reasons I left Japan for 6 years was that I couldn't bear to watch the area fill up with any more chain stores and fad shops.
The trendy town had its old market ripped out of the center of town and in its place, they literally "paved paradise and put up a parking lot", yes, a parking lot. But to be fair, most of what made the town cool is still there, it's just not on the surface anymore. There are still lots of friends there and like-minded people, but unlike before you have to look a little harder.
Except I don't have to look. I'm old school there. I still have good friends there. Actually more good friends then the more raw punk rock area I'm in now. And also the people who shop there are my ideal clients and students. They appreciate the underground but are periphery enough to have money to spend. In my current area, everyone is broke. We have a lot of fun when we actually meet (I meet them 3-4 times a month maybe) but I feel like most of what I enjoy there isn't really building towards anything. We are just shooting the shit and playing, which is not nothing, but it's not where I'm at.
I have a little more fun in the raw area as it is. Most of my friends in the trendy area have kids already or they are running their shops and too busy to play or work on anything new. They do events that I find cheesey...but I still like them and we have so much we can connect over.
I call it trendy but it's still an awesome place, it's just less awesome than it used to be.
---
My epiphany was this: These areas aren't THAT far apart, they just lack direct transportation....what if I look at the bus maps and find a station that has direct access to both, one where both are within bicycle distance....there's also two big park in between them that isn't really walking distance right now....maybe I could find a place closer to that park too.
That would mean fast access to my 2 favorite places (instead of living in 1), trees nearby (finally), my own place (finally), a quiet neighborhood where I can focus on work (including writing and music), a slightly bigger room and a new neighborhood to explore.
One reason I want to move closer to my old neighborhood is that due to the "more commercial-ness" of it, it's actually a much easier place to find clients. People actually have money there to spend, AND many can understand what I am doing, and so it will be much easier for me to build something there long term which can serve as a base in Tokyo. If I have to open a physical school, it'll make a lot more sense to do it near there.
This is still something I'm thinking about. I really like being in the center of a place I enjoy, it'll be a little sad to move to the outskirts (12-15 minute bus ride). I will miss being able to walk out the front door and be at a friends shop within 3 minutes. Due to corona and other issues, it hasn't been as fun as it used to be though, and if this continues at all, we might as well live further away. 2 of the 4 places I really enjoy in the punk neighborhood have closed down....Even before the pandemic, I only went to see my friends twice a week...would a 12 minute bus ride really be that bad?
I've already contacted a real estate agency to check out apartments in that area and will go next week. They are slightly cheaper than where I live now, and slightly larger. Having friends nearby is one of the most important things for me though, so I'm still a little uncertain.
I should probably add that, in Japan, most regular apartments require 2 months deposit, sometimes non-refundable, 1 month of rent paid to the agency, plus half a month for insurance. My current place is a shared apartment so I just had to pay my rent on time.
.... I just realized that I have time this afternoon, I might as well go take the bus right now to see what it's like!
Here is a photo of one of the shops from my old neighborhood :-). It's actually where I often go to drink and talk, not to read books.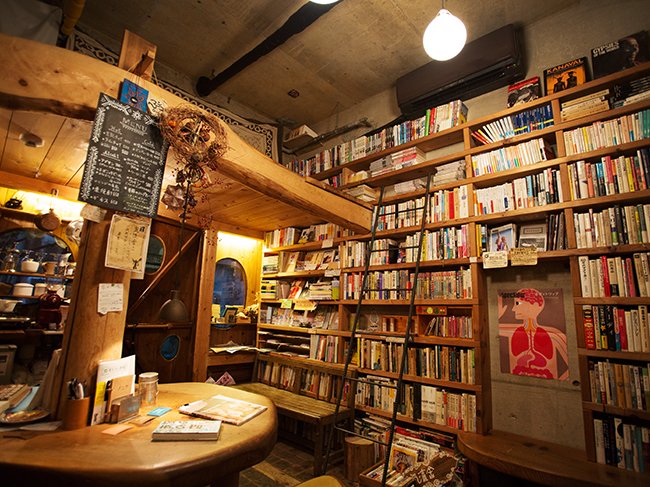 The people here are a little more tame and civilized than I am, but they are still cool enough to invite drinking in their book store. I like them and I'll be happy to go hang out there more often :-D
🌎🌎🌎🌎🌎🌎🌎🌎🌎🌎🌎🌎🌎

Come join us in Hive Cross Culture where we talk and share ideas about Culture, language and travel and share any bilingual content. Join our discord
We also have a @crossculture account curating bilingual posts and running contests to support local communities. If you like what we do, please consider delegating to @crossculture or follow our trail 🙂
🌱🌱🌱🌱🌱🌱🌱🌱🌱🌱🌱🌱🌱🌱🌱🌱🌱🌱🌱🌱
I'm also getting much more involved with Natural Medicine, Hoping to help them connect and reward autonomous and conscious communities around the world.
Consider buying the LOTUS token at leofinance.io 's LeoDex or posting at naturalmedicine.io where you can browse posts about healthy lifestyles, spirituality, farming, yoga, psychedelics, healing techniques and more. All your posts will automatically appear at the Natural Medicine community at Hive and you can earn LOTUS and HIVE.
Help us spread the word by liking and sharing posts by Natural Medicine on Twitter and Instagram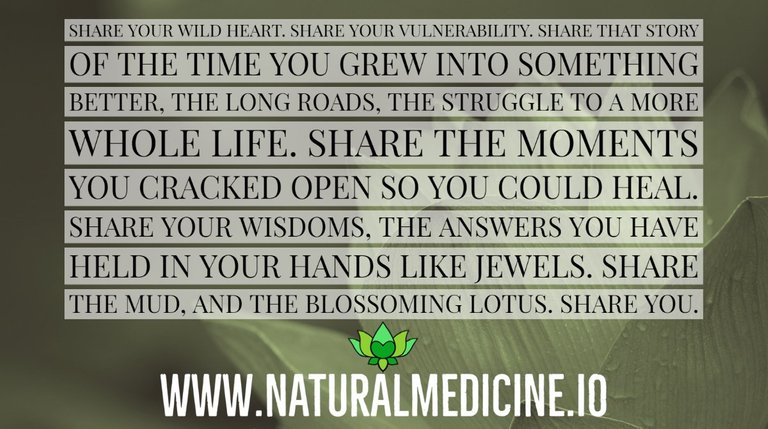 ---