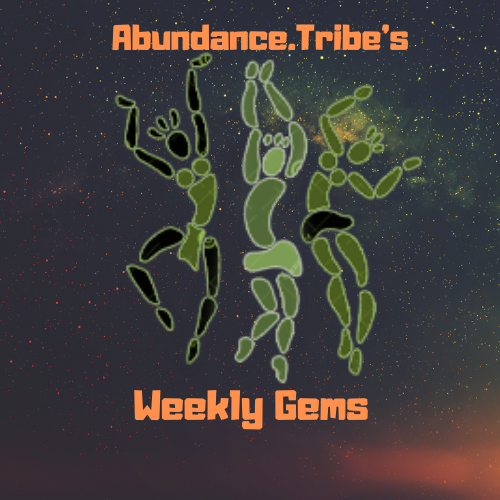 Hello beautiful people!
Welcome to the Abundance.Tribe Weekly Curation, where I (@trucklife-family) get to showcase some of the great Articles that the tribe members created and that really embody what the Tribe stands for.

The AbundanceTribe, was created by @kennyskitchen. It is a Community Abundance Generator, which supports authors who write articles that look at ways in which we can become more empowered and create a more peaceful and free world.
The authors who have been chosen to become part of the Abundance.Tribe community are all writing content of high quality, which focus on the following topics:
| Anarchy | Non-Violence | Philosophy | Veganism | Mindfulness |
| Community Empowerment | Love | Original Music | Esotericism |
| Healthy Recipes | Psychedelics | Truth | Permaculture |

I have chosen 13 articles, to re-share with you all today. Articles that are all about inspiring us and motivating us to become more aware in our daily lives. Now is the time to learn new skills, so that we can thrive in this new world. It is important to move forward with an open mind and to continue to make connections with those people that come into our lives. Life is all about learning, evolving and being mindful in all that we do. By coming together and engaging with one another we can all share our wisdom and empower one another. We can create the world in which we all wish to live. Happy reading and remember to show your appreciation by upvoting and commenting. You can go one step further by following the TribeVibes Curation Trail, this way way you are supporting all the great authors who are creating quality content.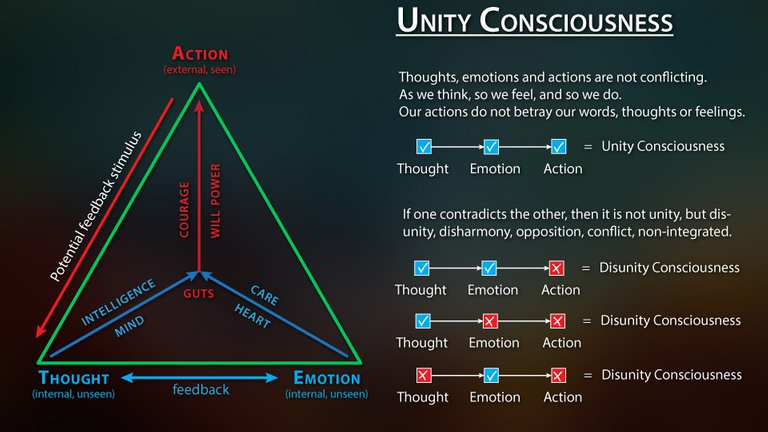 In the infographic, the green triangle represents consciousness, psyche, "soul", "spirit", self, the fifth element quintessence. As our internal generative manifestations are united and create a unified external action in the world, so too are we then engaging in a unity consciousness where our thoughts, emotions and actions do not contradict.
Green is the color between red and blue. It's in the middle, and symbolically represents the unity between the blue and red. When were united in consciousness, we're embodying the green trinity triangle.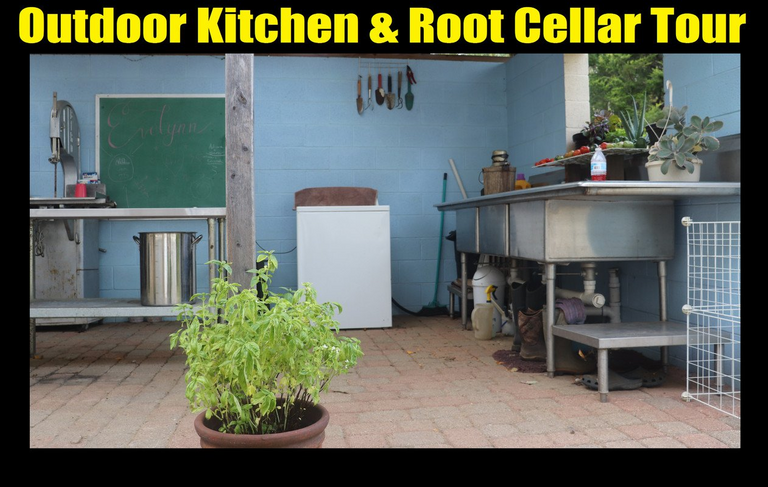 I was recently granted permission to take you all on a short tour of an outdoor kitchen and a root cellar. As we finish our root cellar and plan our outdoor kitchen, looking at other ones in person can be a great way to get ideas. There are a few things that I really like about each of these, but when you notice how close the root cellar is to the outdoor kitchen, that's what really impresses me. This is something that we've thought about, and even plan on building our outdoor kitchen on top of our root cellar, just to get them even closer.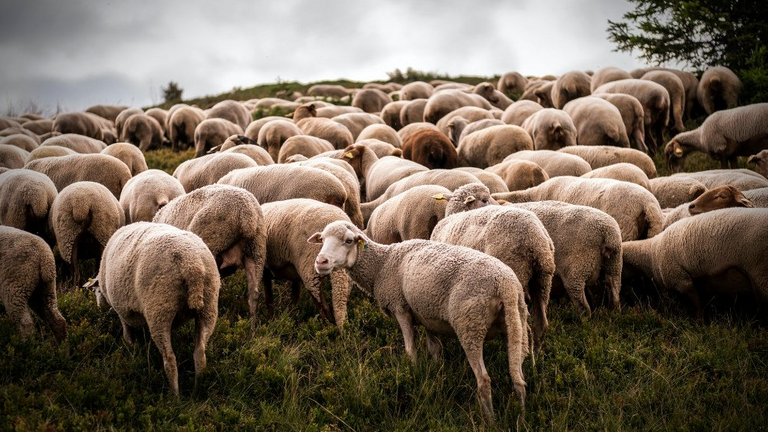 It's perplexing but ill-founded faith seems to grow exponentially in numbers!
It doesn't seem to matter how many good arguments exist against some theory the mainstream peddles. Heck, it doesn't even seem to matter if you can talk to someone about a deeply flawed theory of the world we are living in and.... they actually agreed - there is this magic of the herd that lures everyone back in if enough time has passed.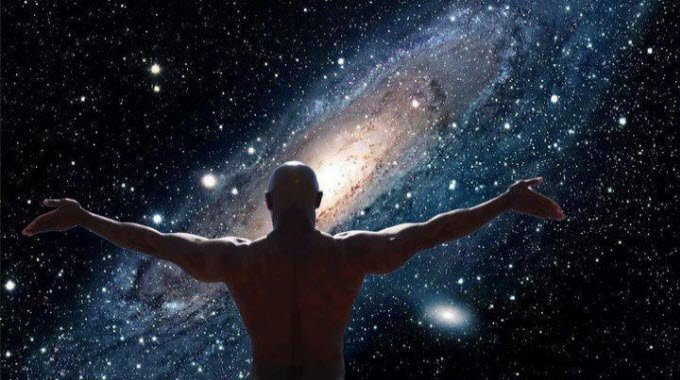 Science has embarked on its own reformation, yet many scientists are still resisting the idea that Descartes and his followers were all wrong about the theories of materialism and self-interest. Mentalities are changing though.
The Age Of Aquarius is going to hit and reshuffle society in a big way, but the outcome still could go either way. There is going to be an academic schism caused by AI technocrats and those who will choose to worship Organic Consciousness instead.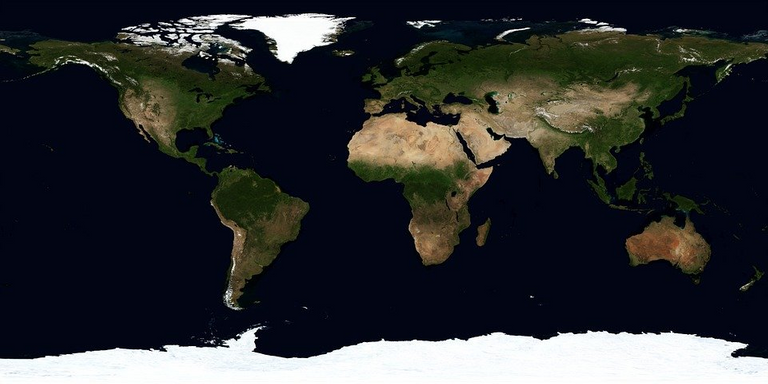 It will be worse than ever in USA this month, leading up to election day. This is what I'm reading on the internet. And we all know sources can be unreliable, so what do I know? As I sit here in my remote location on the south tip of Africa, the world seems on the verge of civil war. Firstly America is burning already. Both in historic (some say engineered) forest fires, and also in the civil war that has already begun in the cities, thanks to militant extremists (some say engineered by the eugenicist Illuminati globalists).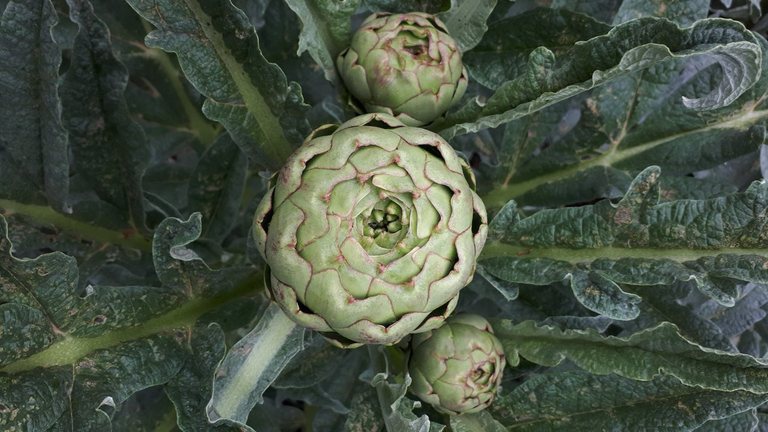 Ah, @simplymike, I hope I'm not too late for the garden challenge! I've been away for a fortnight, leaving the garden in the capable hands of my son and a makeshift watering system which seemed to keep everything alive!
When I returned, there were artichokes! As I write this, I am steaming them whole with lemon, and I'll then cool them, slice off the outer leaves and marinate with olive oil, oregano and some vinegar, salt and pepper.

(Unsupported https://3speak.co/embed?v=dbroze/evfkrbii)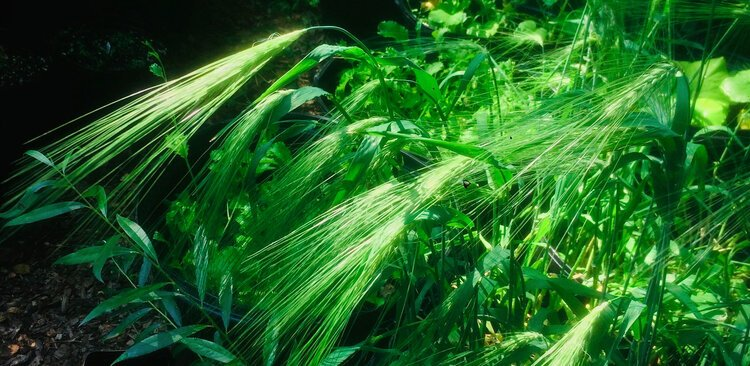 I have always enjoyed looking into our distant past, by combining information I read, hopefully from reliable sources, with letting my imagination take flight, using the information I learned. One favorite topic I always love going back to is what our ancestors ate? and more interestingly, how did they go about producing this food?
So I got properly excited when I came across this article: The Lost Forest Gardens of Europe. It was published on ShelterWoodForestFarm.com, and that is also where all the accompanying pictures are from.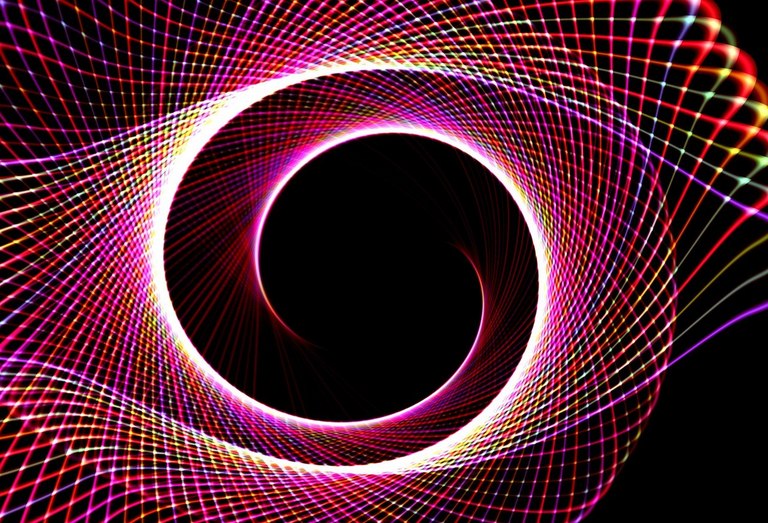 It couldn't possible be that simple, could it? That we relax and listen (with meditative focus) for 20 minutes to a specific piece of music and our very cells are calmed and brought into a different vibrational relationship with one another which promotes healing?
I am a musician by training - a graduate of classical piano with a not insignificant grasp of the physics of acoustics. My HEAD knows certain sound frequencies break glass, and that sound waves are used to blow tumours and kidney stones apart.

(Unsupported https://3speak.co/embed?v=kennyskitchen/tgxnjsnx)
This Thursday, I took part in probably the most "political" thing I've ever done... I spoke during the pre-show portion of the presidential debates here in Colorado. Obviously this wasn't the big CFR debates, but the Free & Equal Election Foundation's Presidential Debate, the debate for all the "third-party" candidates, including the PSL, Green, ASP, and Constitution Parties, as well as Brock Pierce.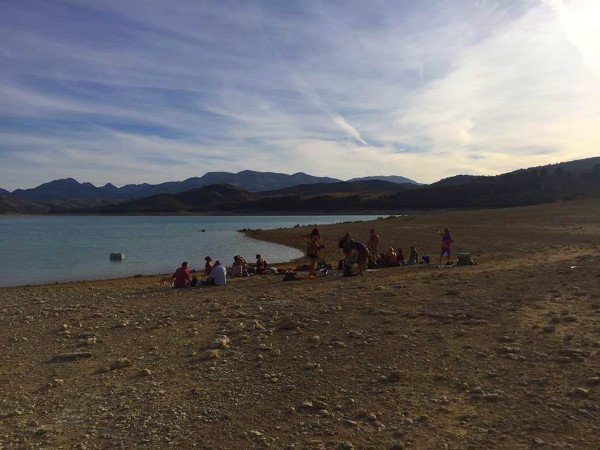 Yesterday was world mental health day and rather fittingly I had a day away. I went with a group of friends to a lake, that had a beautiful beach and was surrounded by mountains. It felt good to get away, to leave my little plot and get away from my online life and just be present with my tribe.
It is so important to stay grounded, to take the time to come back to yourself and re-connect, otherwise you can so easily, become overwhelmed.

(Unsupported https://3speak.co/embed?v=maxigan/vepbppvr)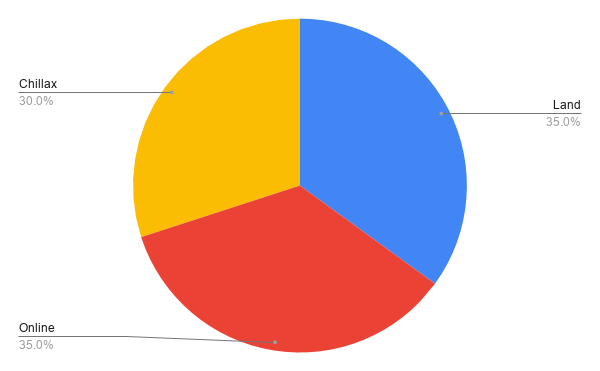 Well my own personal vision for my future is to buy 3-5 acres of land here in East Central Portugal and work with it to meet most of my basic needs in water, food and energy, and also to try and build up the soil and water supplies to make said land as fecund as possible.
There are two main rationales at work here - the motivation to live as cheaply as possible, yet with a high quality of life, and the desire to regenerate some land, so an ecological imperative too.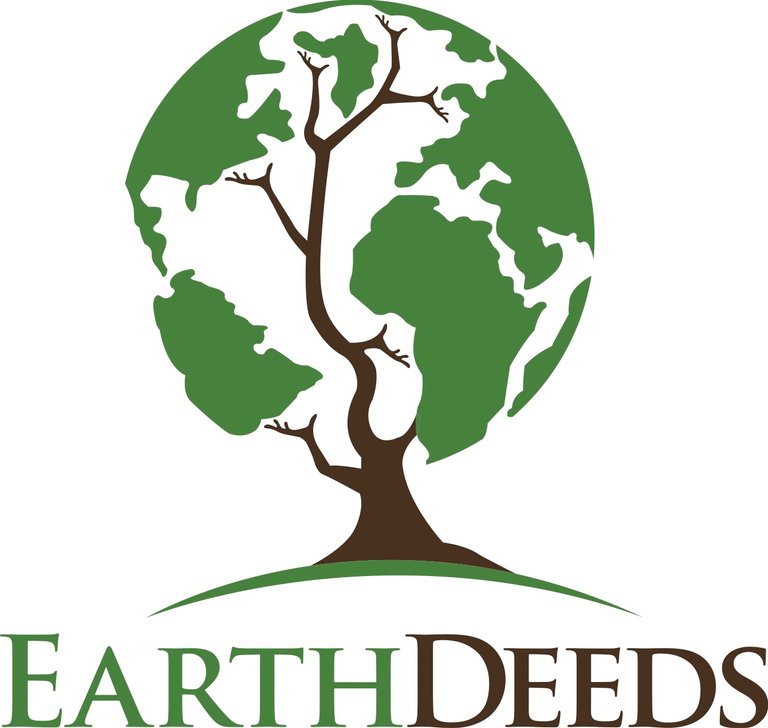 Earth Deeds - Volume 23
This contest is designed to inspire people to create content that reflects their services to the Earth. The process of creating and hosting this contest also makes me a better Earth custodian, inspires me to reduce my carbon footprint even more than I already am, and to continuously report on my actions of conservation.
---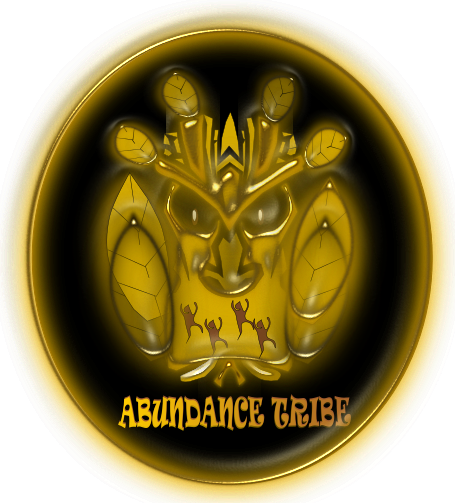 Abundance.Tribe's BiWeekly Question Tie Up Post - What Is Your Vision For The Future And What Steps Do You Need To Take To Make It A Reality?
The aim of the biweekly question is to help promote self awareness, so that we can begin to go back to a point in our lives, where we are connecting more with our intuitive self. By asking these questions, we are getting one another to dig deep and to reflect on our lives. To focus on what we really want in life and on how we are going to achieve it.

"What Is Your Vision For The Future And What Steps Do You Need To Take To Make It A Reality?"
---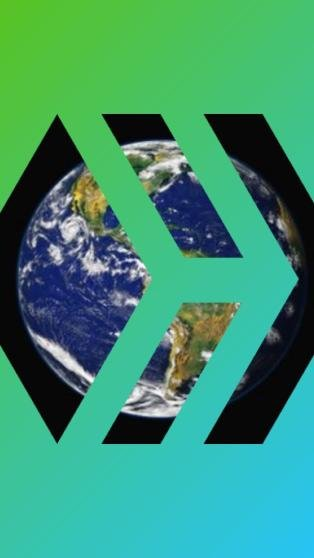 🌎🌎🌎 Cross Culture Question: What subcultures exist in your country? 🌎🌎🌎
Cross Culture Questions is a chance to get to know more about each other's culture and dive into the deep topic that is culture, whether it be the culture of a country, a minority, a sub-culture or any collection of people. Hive across Culture is a community for discussing any aspect of any culture, cultural analysis, culture shock, comparison, or any aspects of a culture or country or language. All bilingual posts are welcome too.
---