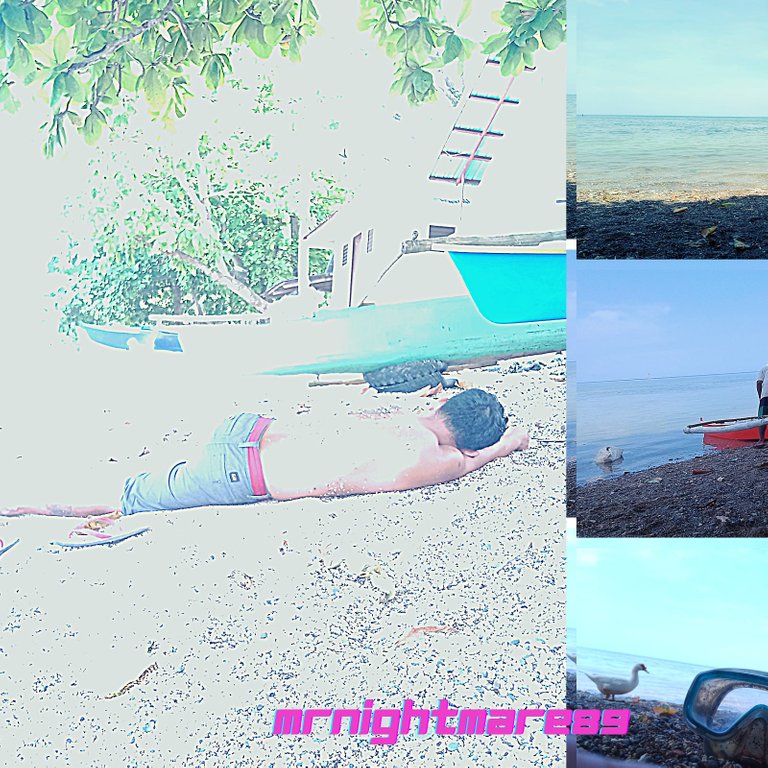 It was a lonely day when I took these photos. Of course, I always choose the shore to kill time. I don't care if I will stay for a whole day here. I will never get bored or tired just by staying here. Even though I will be alone, as long as there will be a place on the shore where a tree shelters me from the heat of the sun. I will not ask for anything else but having a phone will be much better because I'm a fan of photography as well. I just don't have the talent or skills that it takes to be a photographer. So, forgive me for my not so pretty images.
Just by watching the clear ocean. I had that feeling again, that feeling that made me feel relaxed. I removed my sleepers and let my feet touch the sand. It was a good sensation right away. I didn't notice there was a man who was lying on the shore. I've been doing that as well because it felt better compared to having a material to cover the sand. For me, the sand was better than a futon or foam.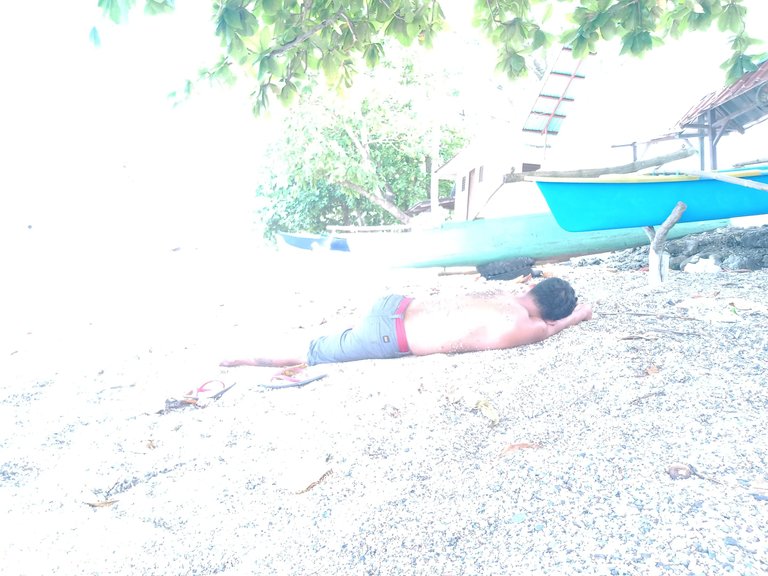 That guy who was lying was my friend. No need for names because you don't know him anyway. lol, Staying in their house when the sun rises at the center. It's undoubtedly hot even though I felt that. I've seen him most of the time here but it's fine because I wasn't planning to lay in the sand at that moment.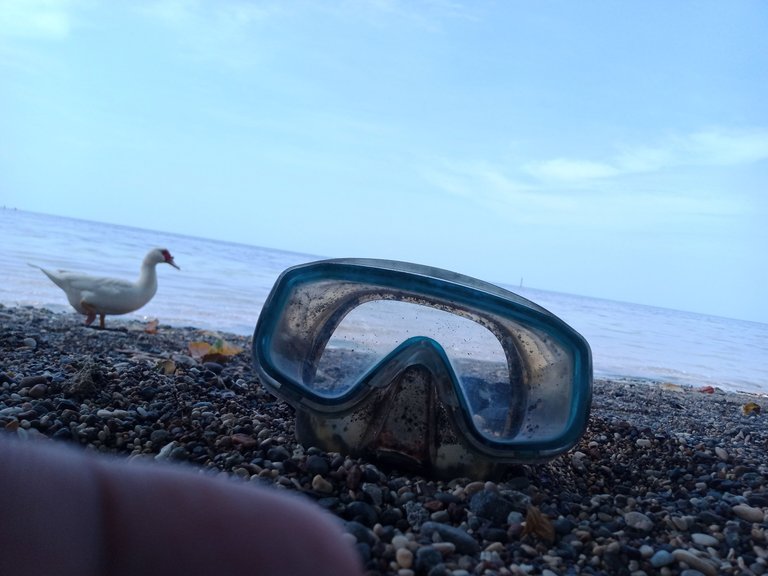 I was thinking of swimming since I felt like it. I brought goggles with me but before that, I thought it was nice to capture the view. Do you love the view like me focusing the goggles while having the ocean as the background? I didn't notice it as well that the duck suddenly passed.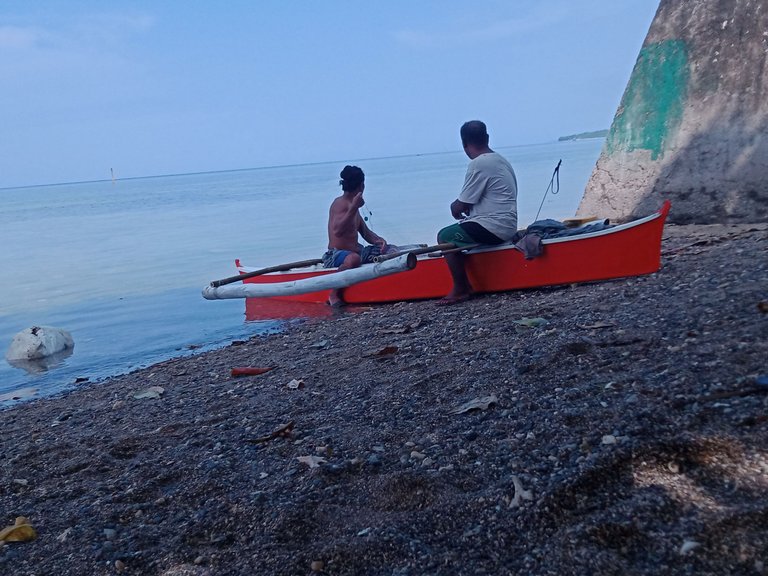 Staying for a little time before diving into the sea. Two fishermen were fixing the fishing net. That's how it should be done if the fishing net will be used in fishing. Though it's not easy to fix because of how it was made. The purpose of this was to make sure it would be easy to place it under the sea.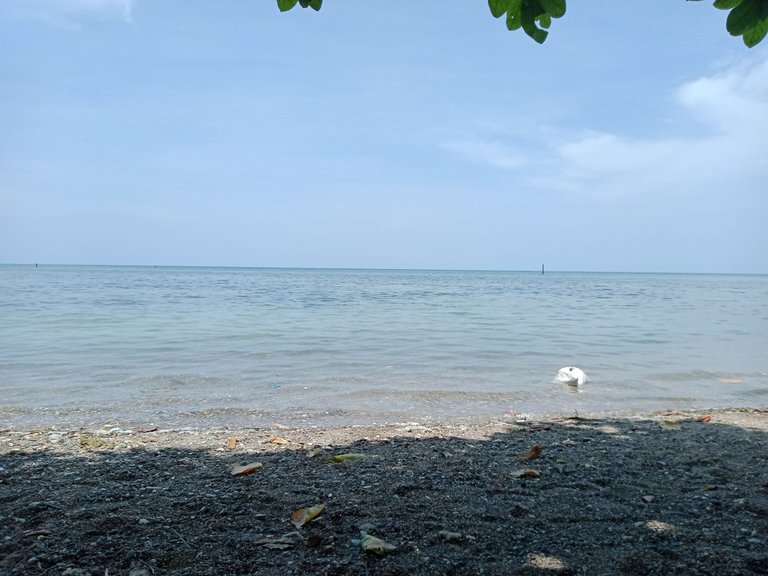 I thought I was ready to enjoy the sea. One last photo before I decided to dive in. Isn't it a very clear sea and sky that it was nice to swim in? Even though it's not too deep the sea was still rising. I hope you will like it even though my images are not professionally captured.
I almost forgot this little thing that stole my time the most. lol, just watch the video for you to know what is this. 😁