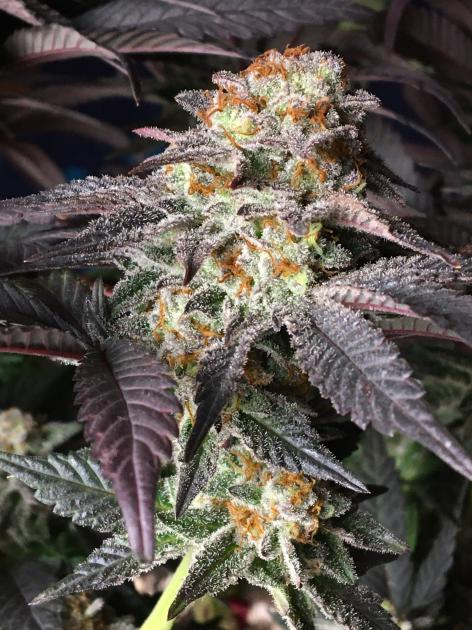 What's up fellow Weed Nerds! Hope the start of the week as been a good one for you. I admit it has been a little slow around these parts, but that does not mean good things are happening. First off, Hive @.66, DAMN! That's amazing. Then just got word from @thelogicaldude, that he put up a section of Canna swag up over at The Weedcash Store. Much love for that, as soon as I get off here Ill be ordering some stickers so I can throw them to my testers. Which testing has closed for the F2 Big Mack, but not to worry, I will need more testers for the BMX(Mac and Cheese back crossed with Banana Punch x Mac and Cheese), then soon to be Silver Mac, which if it goes according to plan, we will get those up over up on the Weedcash store. Then last night @derangedvisions and I recorded our 3rd podcast, @homegrown. So be on the lookout for that to be dropped. Another thing that I am excited about, is the upcoming sale over at Bif Beans for the 4/20 holiday! Even with all this cool stuff happening, I am most excited about the phenos #2 and #3 of Big Mack F1!!! Sorry guys, and gals, its just the way it is.........
I just have to say that the #2 and #3 phenos are just an all around amazing strain. The terp profile is exotic and funky, and the cannabinoids are in high concentrations, but it is also a fast finisher....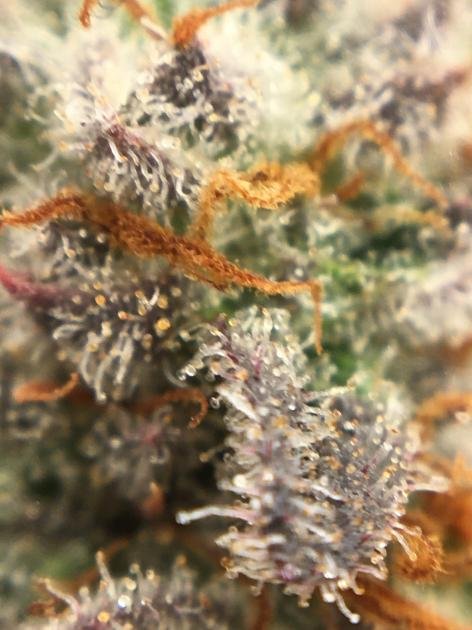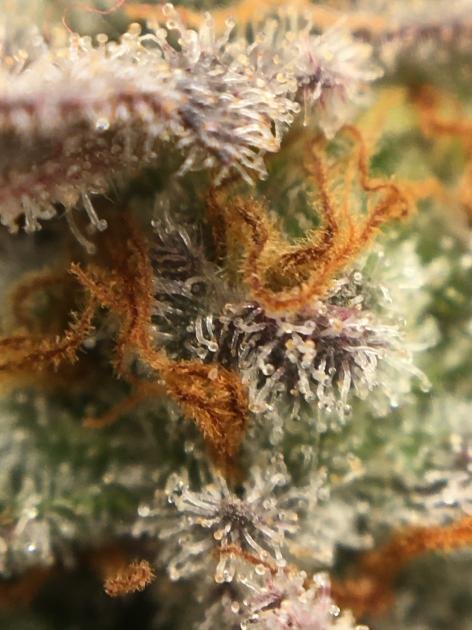 ---
Last night I hit with some aerated Roots Organics base. But from here on out I will give the #2 and #3 pure water, and maybe 1 or 2 molasses feedings.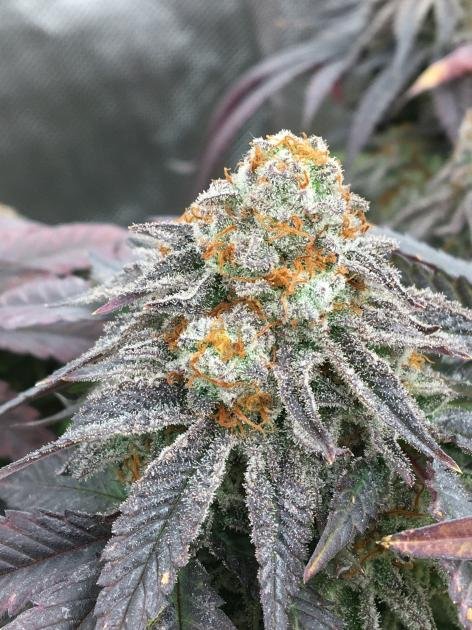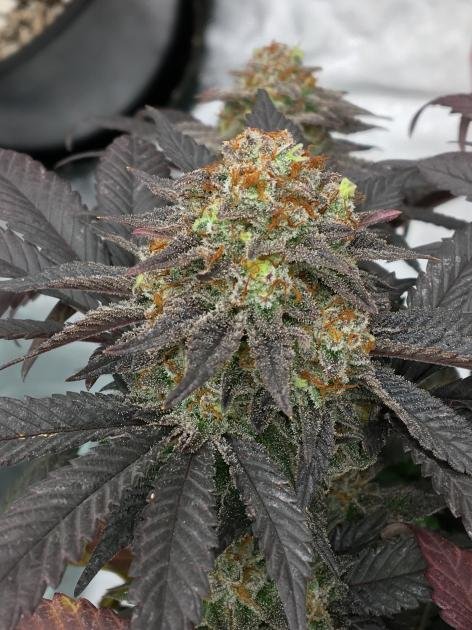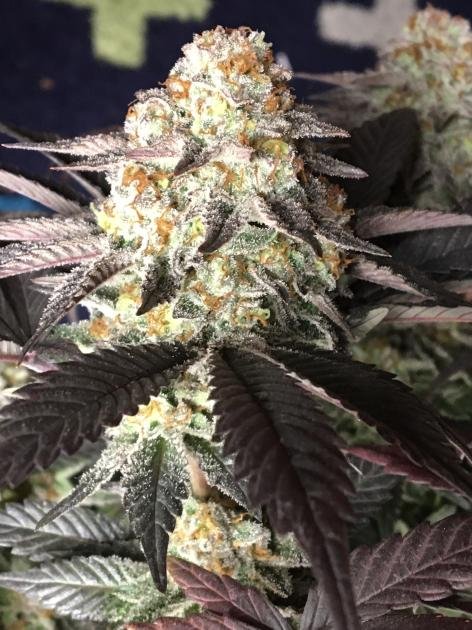 ---
So another reason why I know I have a winner on my hands, is because I have a cut of the #2 that was under the "blurple", and it is also doing amazing!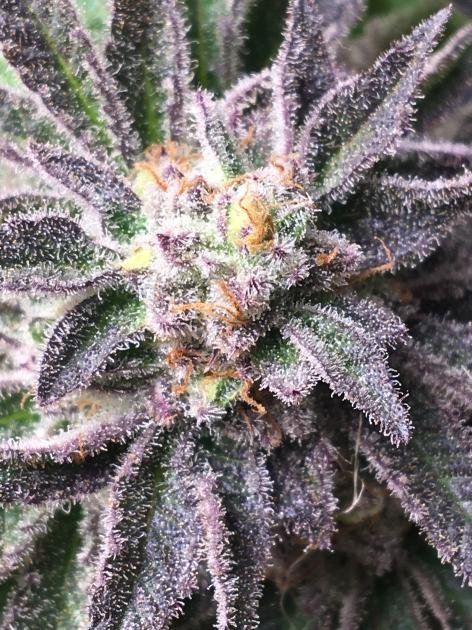 ---
This cut also receives some sun, if the weather is nice. But for the most part, it has spent most of it's life under an old "blurple". So it is a no brainer that I need to keep this strain around. I did hit this one above with pollen, to create another F2, but not so sure it took. But I did "Monster Crop" some cuts from the #2 and #3 phenos..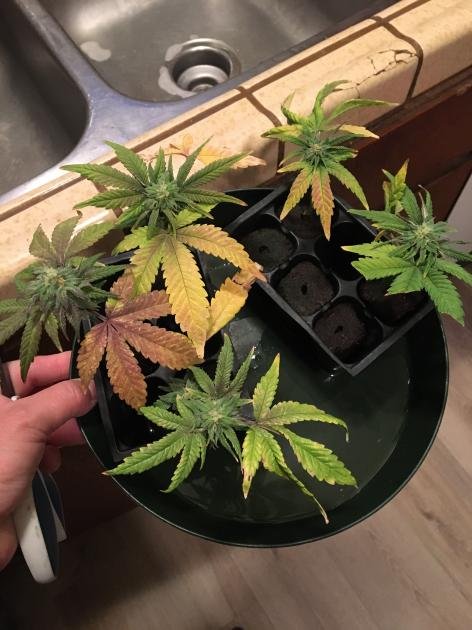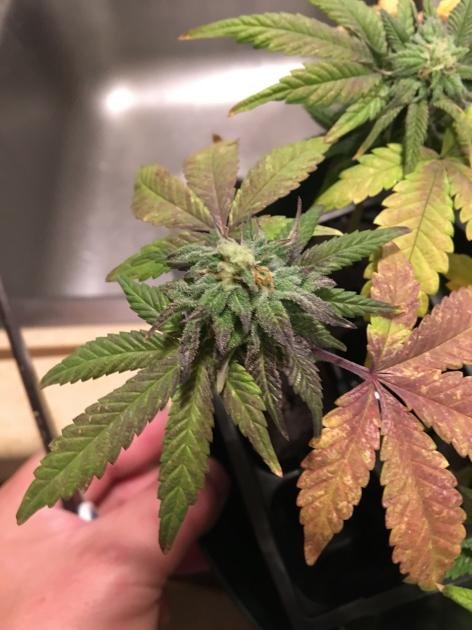 ---
These cuts where in about day 30-40 days in flower, so it is going to be a process to reveg them. But it will be worth it! Besides I have a great start....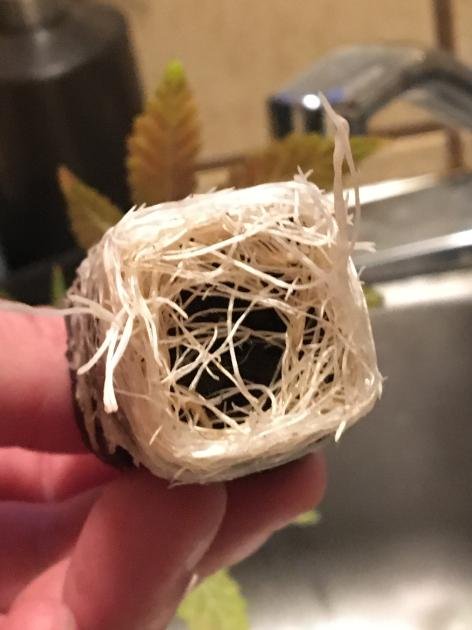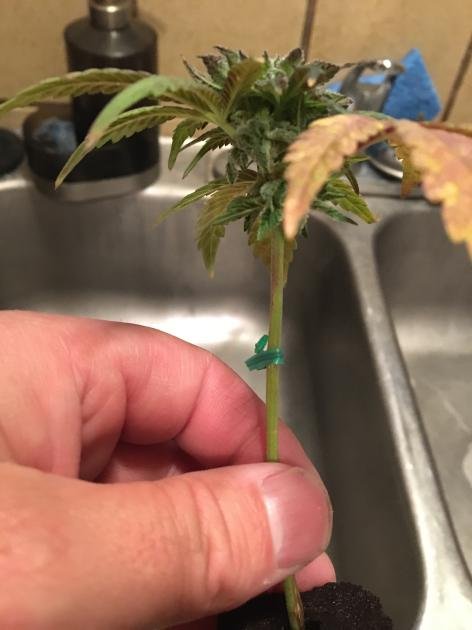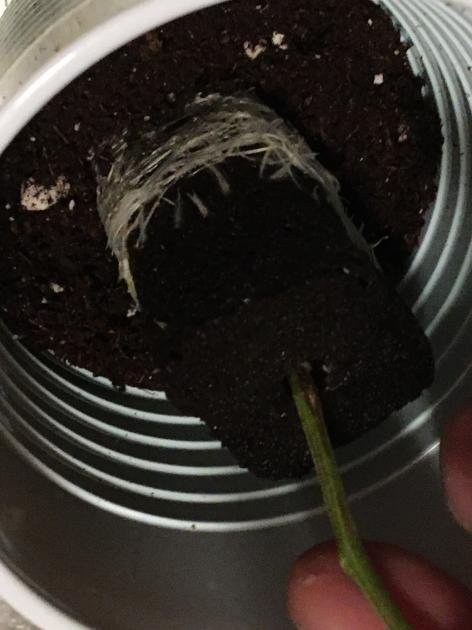 ---
When I took the cuts, I put a bread tie on the #3 pheno to tell it apart from the #2's.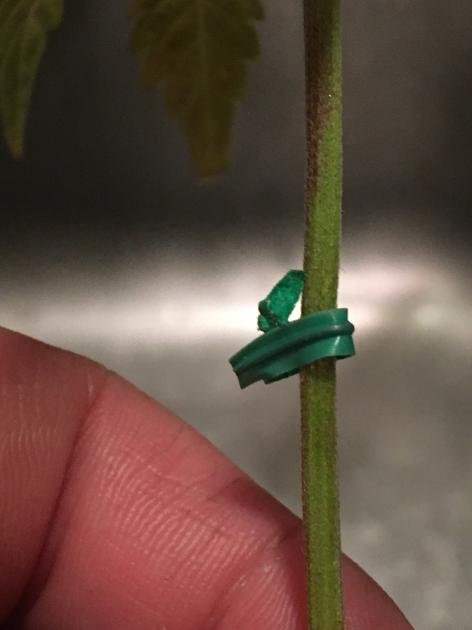 It was the only cut I took too! Oh well. You bet I will be cloning the shit out of these when I get a chance. I am also going to do my best to get these in the hands to other people who grow, or hopefully get people to start growing for the first time ever with some bad ass genetics!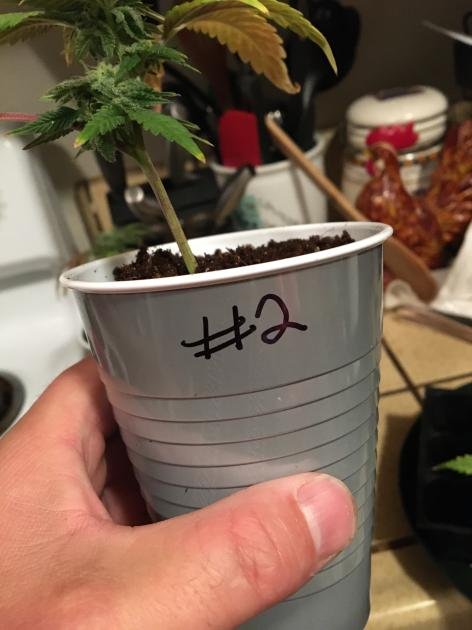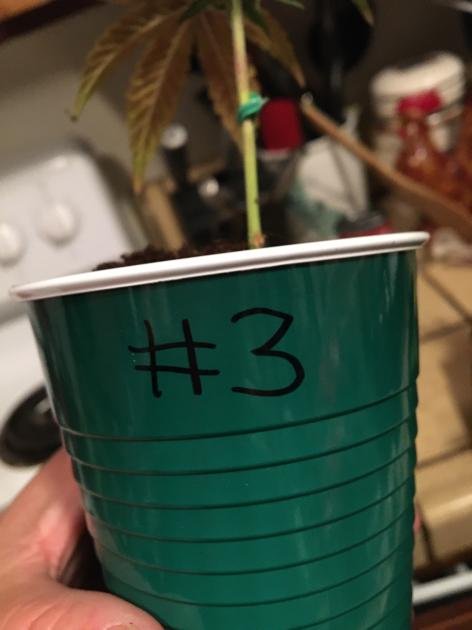 ---
But most of all, I hope to create more seeds from these cuts. Either by the old fashioned way, or maybe with some Collidol Silver, to self them, and create some legit Fem seed. However, I still have some BM pollen stored, and would like to try again at making the F2#2.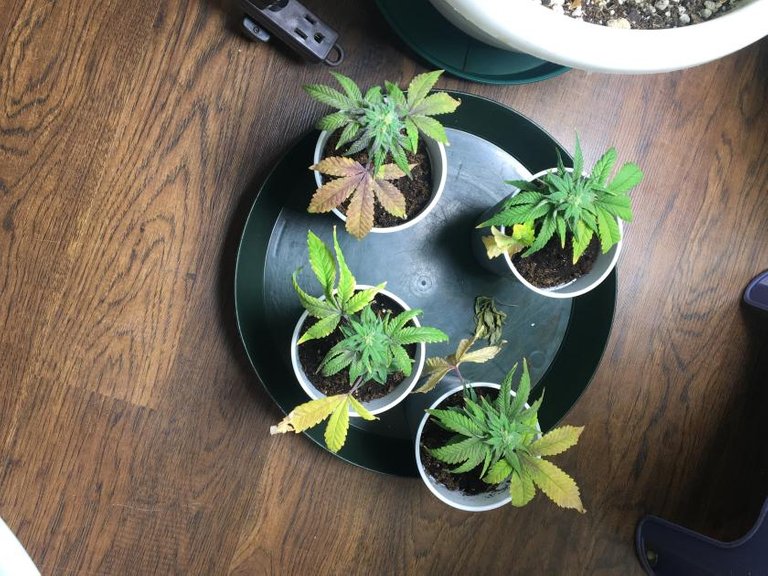 So my space is limited at the moment, and all of my plants are in the last stages of flower. So what I am doing with these, in order to reveg, I alternate with them sitting in my closet during the day, under the MarsTS1000, then at night I put them in my tent. With this shuffling, they are getting close to 24 hours of light a day. Hopefully we see some vegetative growth in a month or so! Before I leave here today, I want to mention one more thing.....
I set up my new light!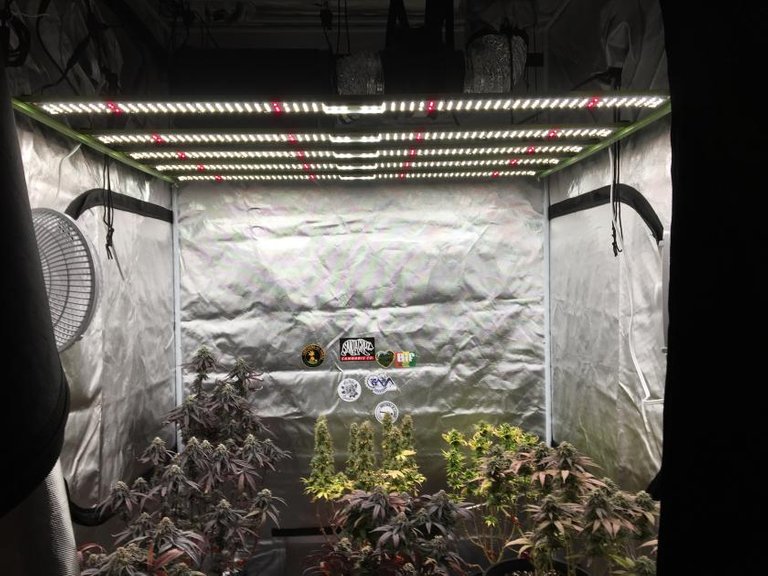 I am beyond stoked with this. It is just an amazing light, and everything I needed for my 4x4 setup. Now my grow is complete. I just need to up my grow game. This is something I take serious, because I am not doing this to play, I am doing this as something to better myself, and also doing this to grow medicine. Which I am soon about to have an abundance of, and will get to share this with friends and family. Party at my place this 4/20!!!




---
Posted via weedcash.network