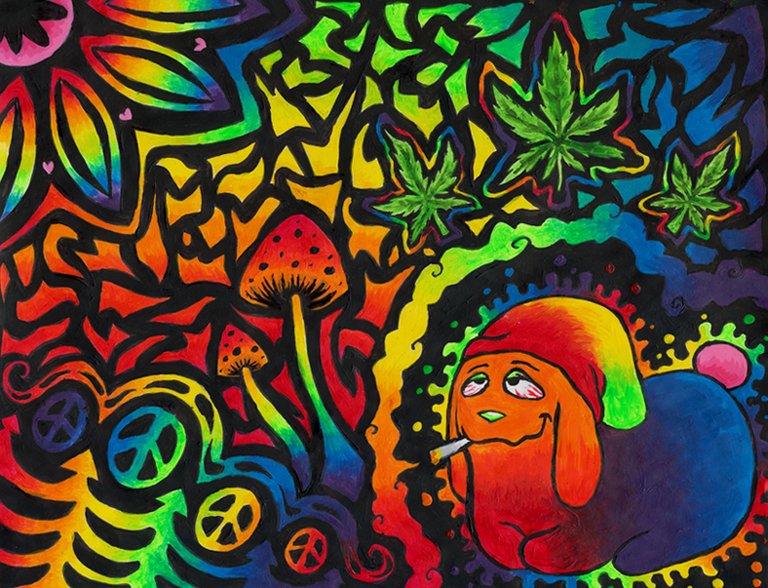 ---
Welcome to the first ever edition of Occasional Weed Memes, where laughing out loud is the norm and being lame is frowned upon. Not daily, not weekly, not monthly. Occasionally. Memes are a cornerstone of modern day humor. And just like those classical cartoons from way back when, memes get even funnier as your level of HIGH from whatever gets even larger.
So let's get it started and ball out!
Speaking of balling, the magical numbers that are my salary have just appeared on my account. Cheers are in order. Unlike Billy, there's no stimulus check attached, but he's got the right idea. Priorities.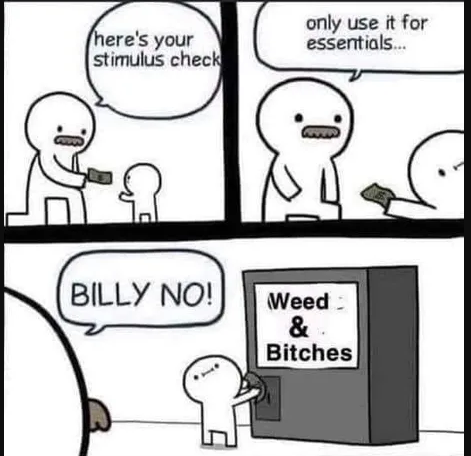 Had my parents over today for some burgers on me. Almost felt like a "criminal", having a gathering of human beings. Well, I would, if I really cared about what the government tells me to do, while they do whatever they want. The next meme feels appropriate.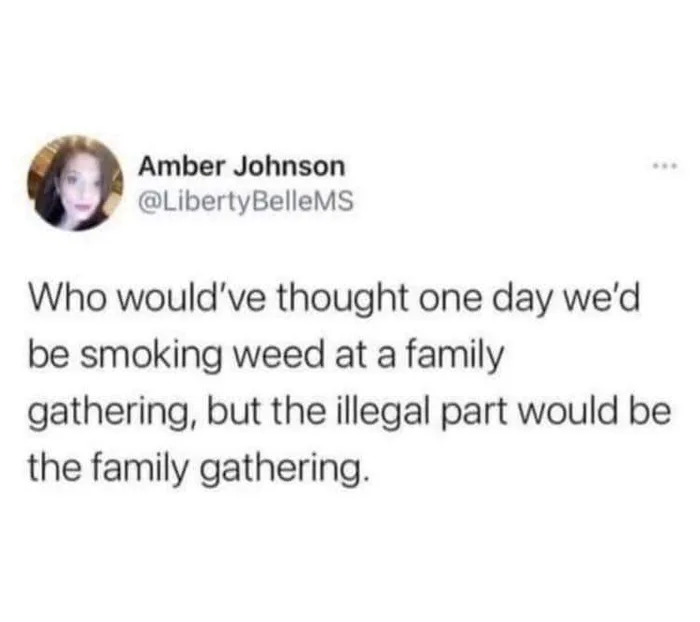 If this chaos continues, I'm following Snoop to the next big thing.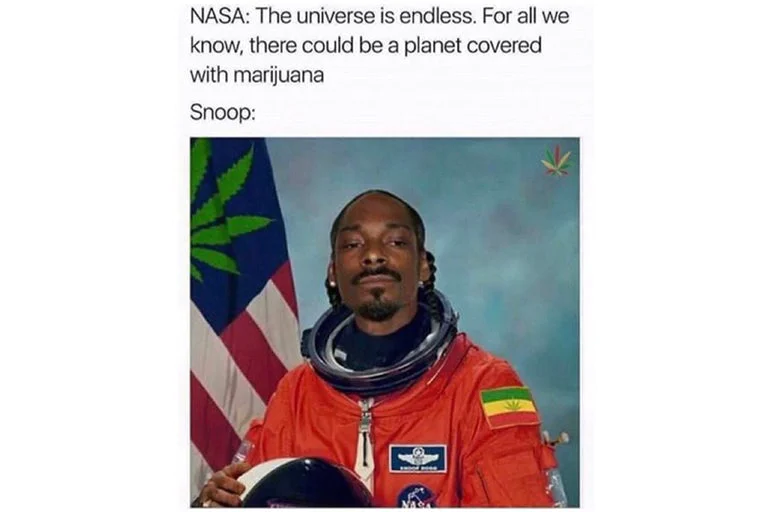 Back to work tomorrow though. Thankfully I work from home.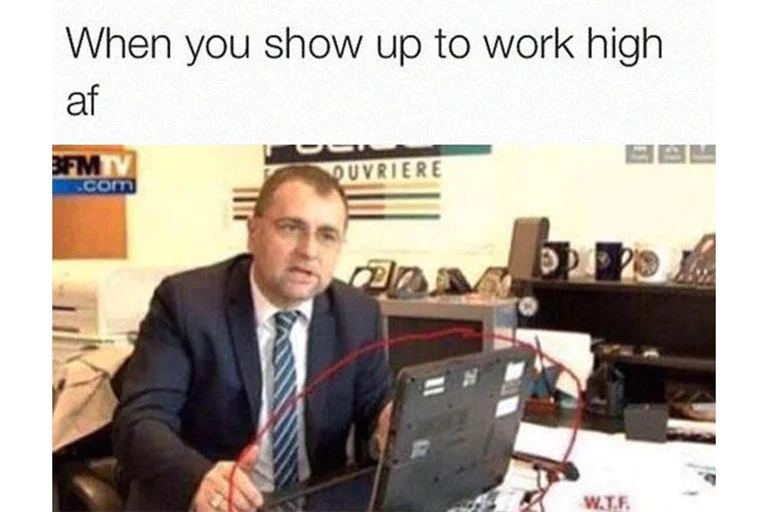 But as long we keep things natural, it should be all good.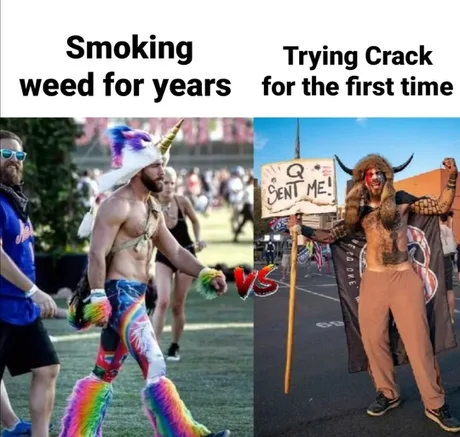 Someone should tell the so-called rule makers.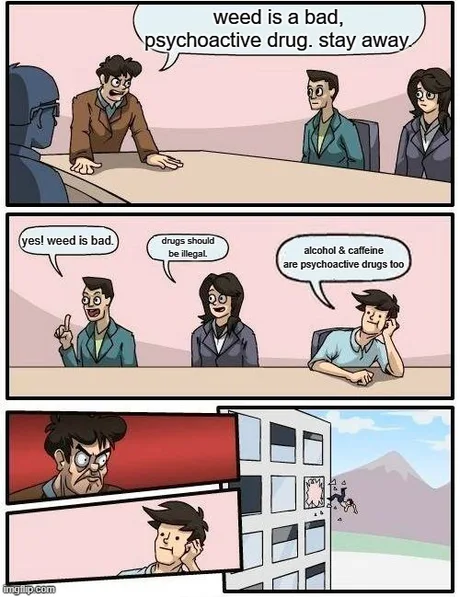 ---
[ Uniquely Clever Sign Out Message Goes Here ]