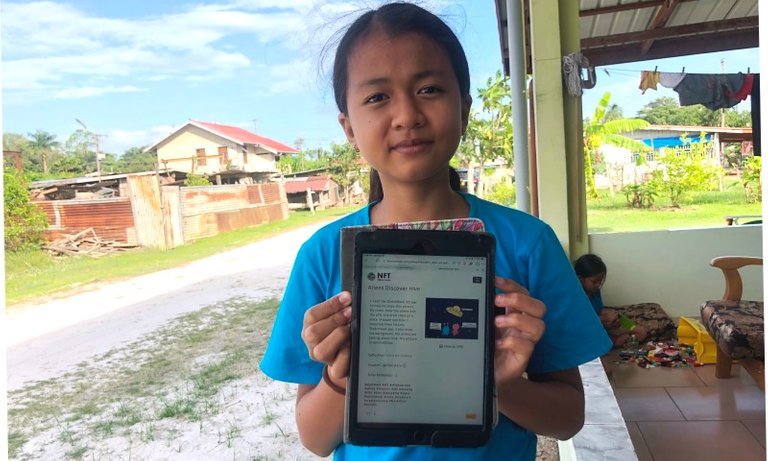 It's official, Srey-Yuu (@KidSisters) has officially become an NFT Showroom Verified Artist, and today we tokenized and sold her first digital artwork before she even had time to post about it.
---
     Today was full of proud Dad moments, and it really reminded me of the endless potential the Hive Blockchain has. Several weeks ago @Sreypov and I purchased a stylus for Srey-Yuu (@KidSisters), and since then she has been tinkering with the Sketchbook iOS app on her iPad.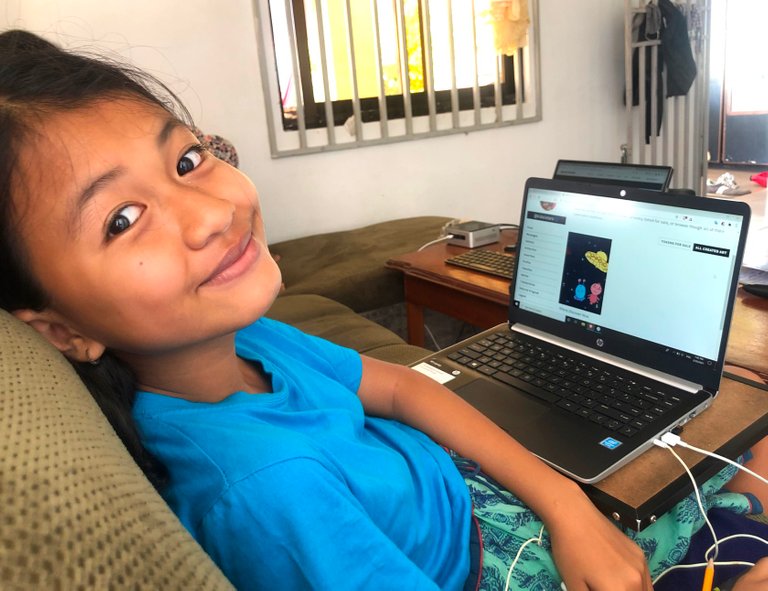 She's watched lots of YouTube Sketchbook tutorials and created several works already, but today we took the added step of learning how to tokenize and list one of her works for sale, only after the lovely and helpful @juliakponsford assisted Srey-Yuu in getting whitelisted on the NFT Showroom.
     Our daughter has witnessed so many of her mother and I's financial struggles and visa problems, so she knows all too well the value of a dollar and financial independence.
     She fully understands the vast amount of opportunities to earn on the Hive Blockchain, and I've made it clear she could easily find herself at 18 years old in Cambodia with a $10,000 nest egg of crypto ready to spend on a house, business, and land, starting her adult life fully independent.
Aliens Discover Hive 👽
     Trying to think of a way Monkey-B could be a part of this new NFT adventure, I told her to make some drawings on paper that big sister could trace and use in a digital artwork, and "Aliens Discover Hive" was born out of a true @KidSisters collaboration.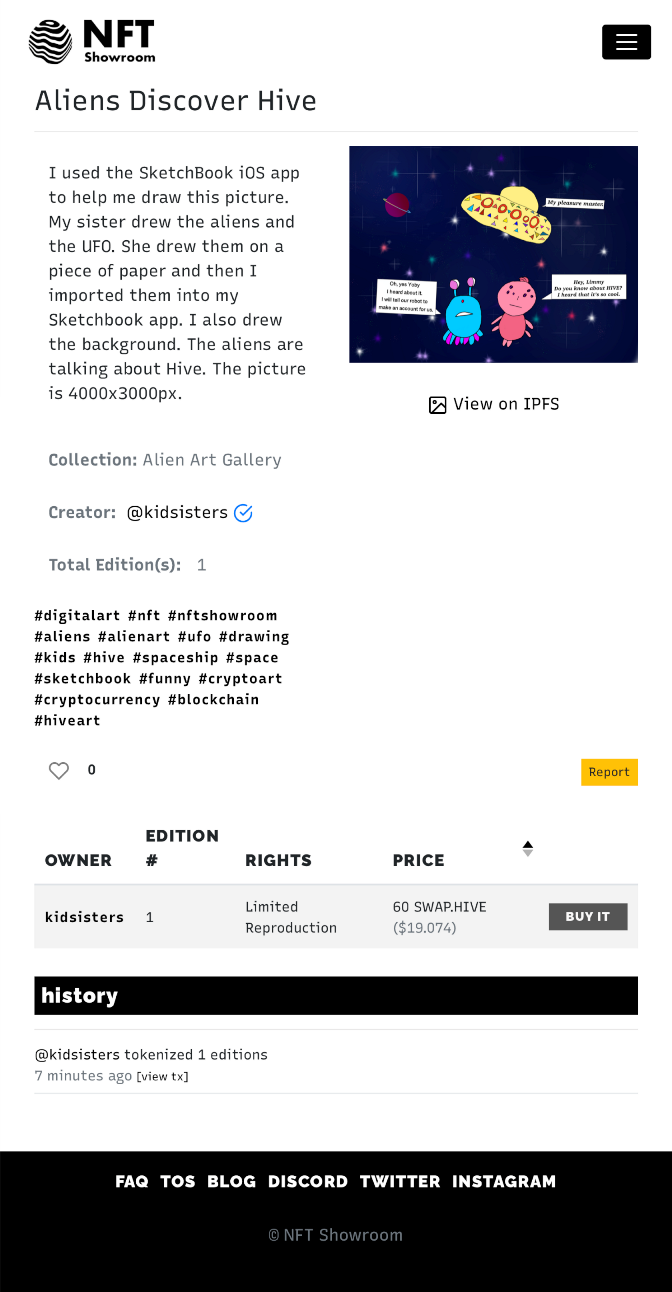 A Successful Start 🤗
     Low and behold the very person that inspired me to continue my own journey on the NFT Showroom, @richardfyates, purchased Srey-Yuu's first and only edition. She was elated when I told her the news, and she will be making her own post very soon detailing her experience creating this digital artwork, tokenizing it, selling it, and earning SWAP.HIVE.
Bright Future Ahead 🚀
     While my American peers's children are eating Cheeto dust and playing Grand Theft Auto, our daughter has been listening to podcasts, learning multiple languages, massive amounts of computer skills, and so much financial experience and responsibility.
     I just checked her Leo Wallet, and it is valued at $21.73 while her Hive account is valued at $681.00, a pretty good position for an 11-year-old to be in, albeit we are still stranded in Suriname, but that is another story...

🙏 THANKS FOR READING 🙏
If you enjoyed this post, please upvote and reblog.