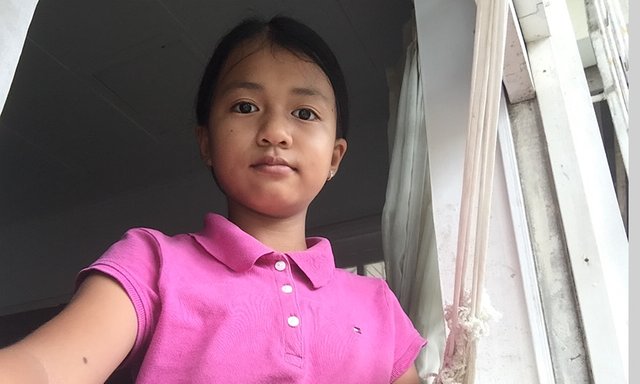 I'm 11 years old, and my HomeSchool Journal helps me learn how to post and use Hive all by myself, and much, much more.

⚠️ DISCLAIMER ⚠️
Srey Yuu's HomeSchool and its template are supervised by Dad 👳‍♂️ (@justinparke).
📜 THE RULES 📜
#1 - Create this post using @RoelandP's HiveWallet iOS app.
#2 - Shoot, crop and upload an 800x480px cover image using the Image Size iOS app.
#3 - Type and proofread all your text on your own.
#4 - Write this journal at least 2 days a week.
#5 - All additional images shall be 1680x1292px.

HomeSchool Journal 📓 #32

Date 📅Wednesday, July 30th, 2020

Location 🗺️ Paramaribo, Suriname

🗣️ New Words Learned ✍️

English
ambush: a surprise attack
The tigers are leaning how to ambush the deer.
Español
botella: somethings that we use to put water or other liquid
Yo tengo una botella de soda.
Nederlands
watermeloen: a fruit that big and in side is red, out side is green
Wij eten een watermeloen.
Khmer
វិញ្ញាណ: (spirit) somethings that are dead or doesn't have lives
នៅផ្ទះខ្ងុំគ្មានវិញ្ញាណទេ៕

📸 2 Pictures From Today 🤳

| | |
| --- | --- |
|      This art is mine. I drew this picture at my school. Also, I drew it for Mother's Day but I'm not finish it yet now it's done. I have for this one is 8.50. |      I also, drew this at school for my team. In my class 9 is the highest points for art. Then I have 9 for me and my team.😁 |

🧠 My Thoughts... 🤔

      I want Suriname open the airport so we can fly. I want to go play at the park. I want to go to Egypt to see the mummies. I want to go somewhere that have dinosaurs bones. I want to see the amazon forest. I want to see dolphins.🐬
     I want to go to the zoo again someday. Also, I want to go swim at the pool. I want my mom make some dessert this week. I want you to have fun this week end me too.😁 Please, enjoy my post my family too.

🙏 THANKS FOR READING MY HOMESCHOOL JOURNAL 🙏
👍 PLEASE UPVOTE, REBLOG AND COMMENT IF YOU LIKE THIS POST 📝