Growing up in the UK in the 80s and 90s, there generally wasn't an expectation that most people would get degrees after leaving school. Most careers you generally learnt on the job and worked your way up, rather like an apprenticeship. Even nursing was done this way and my mum went into training as a registered nurse in her thirties. As she was finishing her training, this three year pathway to nursing was changed and a degree is now required. So you instead need to do a degree for three years, getting much less hands on experience, before becoming a qualified nurse, then learn on the job.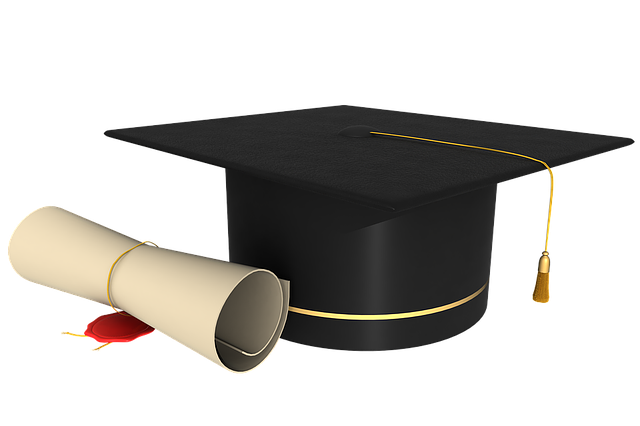 source
My sister chose to get a degree and followed it with a PhD in volcano seismology. England isn't exactly known for its volcanos, though, so she now works as a civil servant. I have a friend who has a degree as a librarian, because a degree was a requirement for that position. It turns out that what we generally think of as a librarian is actually just a library assistant, so what she does is a but more basic than putting books on a shelf and finding them in the database. She currently works as a librarian for MI5 and has high level government clearances. Perhaps my sister didn't even need a PhD to get where she is today, just the degree would have done. She enjoyed doing it, though.
My uncle got himself a degree in geology and then went on to do a job that had no requirement for a degree at all. My husband's cousin got a degree in law and also does something completely different, although I think having a degree may have helped her getting into that career path, it's just not the degree she took.
My husband started on a degree as an electrical and mechanical maintenance engineer and completed enough units for a HNC, but his employer decided not to continue funding it as it wasn't a requirement for his area of work. He eventually worked his way up into supervisor positions and then management without having attained the degree.
Then we moved to South Australia and discovered a completely different dynamic. To work in management here, most companies like you to have a degree. In some states of Australia, you have to have a degree to even have the title of "engineer". Degrees are so popular, that to have a bit of an advantage over other's, some people get two degrees by adding some extra units in, basically doing an extra year, something that wouldn't be quite so simple in the UK system.
The whole schooling system in Australia is geared towards ATAR scores to get onto university courses. For every job you might want to do you need certificates and licenses. It's ironic that my husband's area of expertise, electrical and mechanical, requires licenses which you need to attain through the education system. So since moving here, despite him being assessed for a visa on his electrical skills, he hasn't been able to work as maintenance electrician, but instead has had to work in management and supervisor roles, because they don't mandate that he needs a degree, it's just preferred.
Yet his experience has been that those with the "qualifications" often aren't highly capable in their work. Often some of the less qualified people are better at their jobs that those with the highest qualifications.
It seems that aiming to get a degree is now so commonplace in Australia that there are degrees for almost anything, including things that never really needed them or should need them. One starts to wonder if it's just an excuse to get more people paying into the education system or to divide those with money from those without, especially when you realise that many employers actually judge you on the schools you attended and the area you live in; but I digress.
Is a degree even necessary?
In theory, I believe a degree should not be necessary, but when they system is set up to punish you if you don't have one, then you're going to be struggling in the job market without one. Yet it doesn't seem to matter what your degree is in, as long as you have one. Ironically, more and more younger people I know who have degrees have decided they don't even want to work in the area they studied for and are doing jobs that don't require one. Law seems to be a particularly common one for that happening; I wonder why. 🤔
My eldest has just completed her first year of her degree. She's driven and knows what she wants to do and that includes getting her medical doctorate for the area of clinical research she wants to do. To me, this makes sense that for that type of work, but my youngest is not academically minded, she's a much more hands on type. She'd be much better off going the apprenticeship route. Unfortunately there is little choice in that area and the way things are going she may have fewer and fewer employment options open to her, as time goes by, without a degree.
While some politicians and universities are starting to realise that the pressure placed on ATAR scores for year twelve graduates aren't necessarily a good thing and are looking at offering different approaches to university entry, it doesn't look like the push to gain a degree is going to change any time soon. Then with about a third of university students dropping or failing out, it goes to show that there are more than just a few who are only doing them because it's the expected thing to do, rather than because they are passionate about what they're wanting to learn.
While I don't believe degrees should be scrapped, I wouldn't mind seeing them revert to how they used to be, for more specific career areas. In many ways, degrees aren't the significant indicator of dedicated study that they used to be, when you can get through one with just 50% pass grades . They certainly don't indicate that you will make a capable manager or will be able to turn your hand to any job.
I would love to see many more alternative pathways to employment for those less academically inclined and a move away from the assumption that those not so academically inclined are unintelligent or incapable.
~○♤○~