It is my first time growing celery and lettuce indoors, and I am glad we did it and surprised how easy it was. We love these two crunchy vegetables in our salad, so instead of tossing the whole thing in our salad bowl. I cut the base of each vegetable, about 3 inches long from the base, soaked them in a small container and placed it in a sunny windowsill. I change the water regularly, every 2 days.
And lo and behold, I can see some tiny leaves sprouting.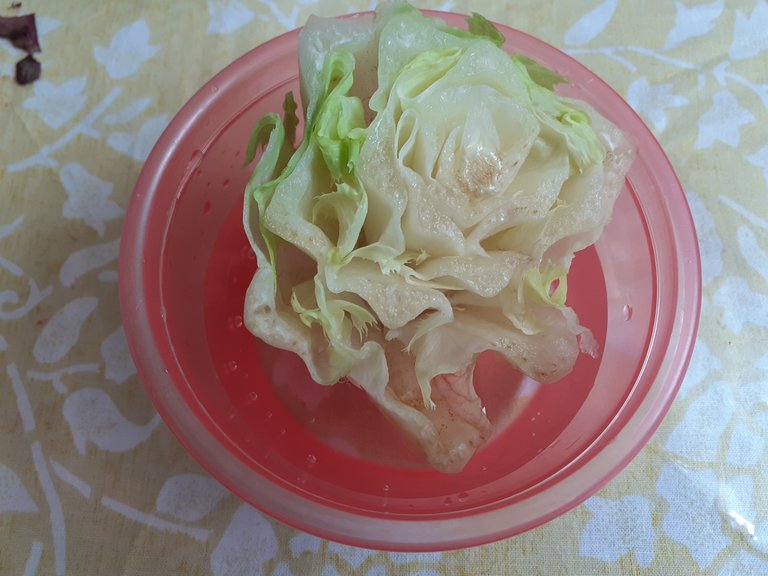 It was about a couple of weeks before I saw some roots.
It makes me happy everytime i see them in the window. They look very green and fresh.
These are pictures of the vegetables over three weeks in the jar. The leaves are expanding and getting taller.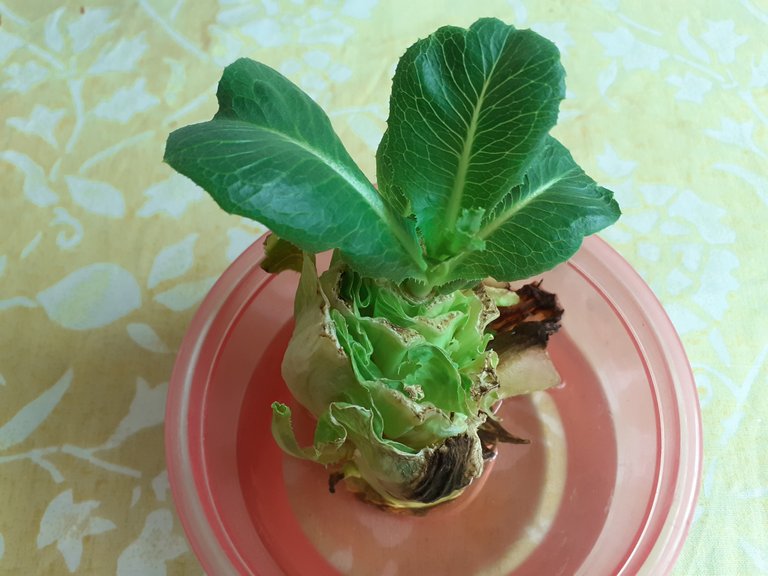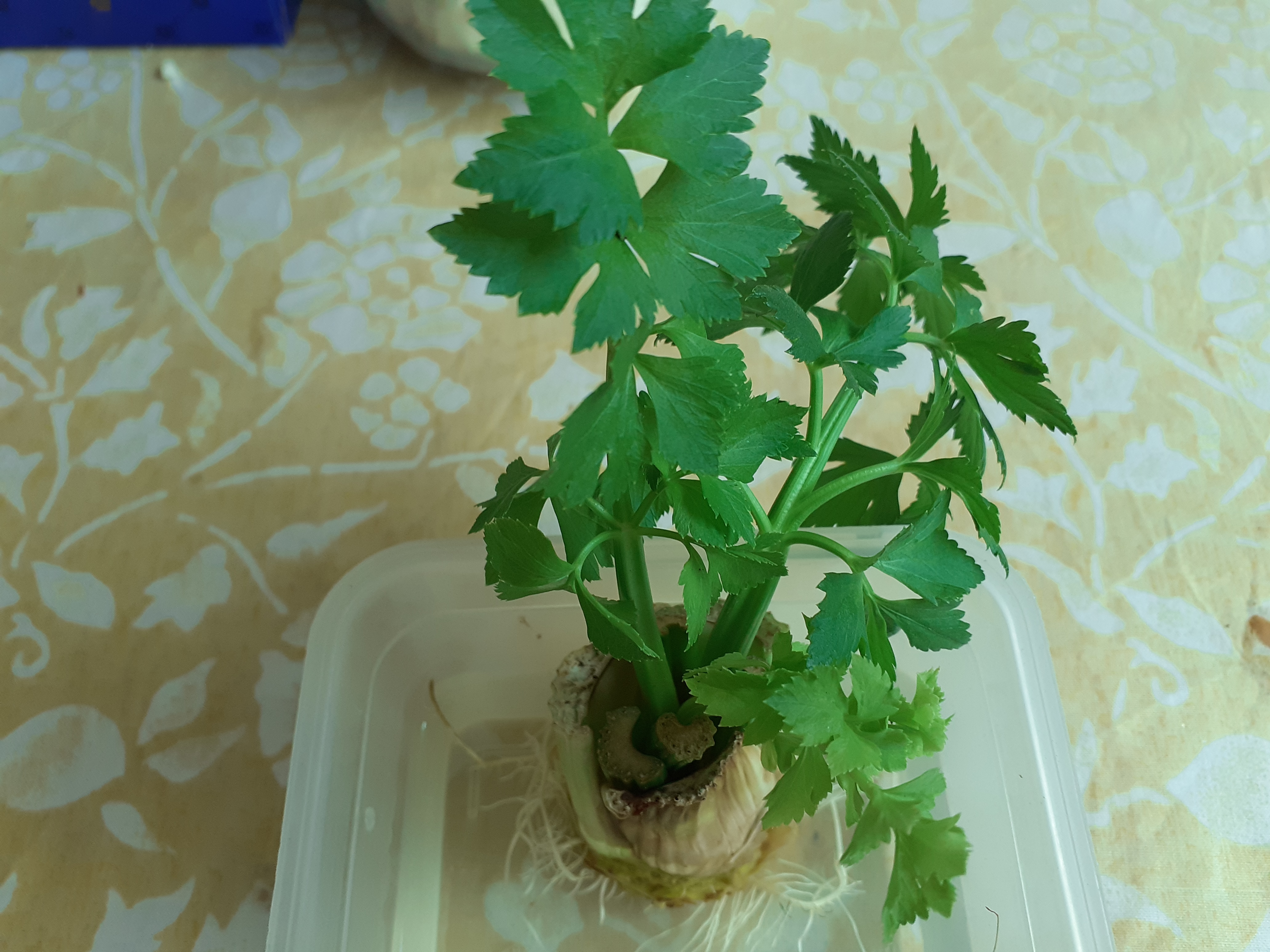 It is time to transfer them in a container where they can grow and develop more.
I have a little helper who happily helps me with planting. It was our preschool activity for today, planting and watering the plants.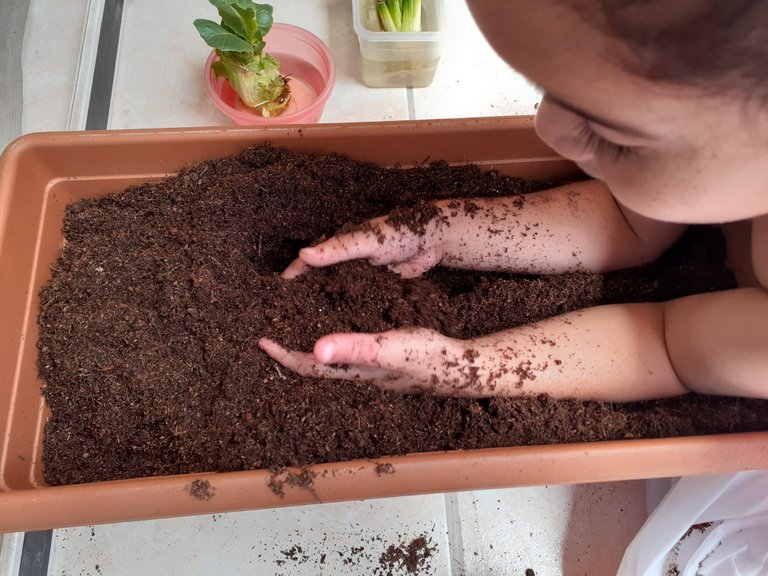 Planting with children Offers:
It benefits them with their fine motor skills by scooping the soil into the pot.
Achieving responsibility, patience and sense of accomplishment.
To enhance Language development and to follow instructions.
It is a fun activity project for me and my child. It was an opportunity to play, learn and to spend quality time.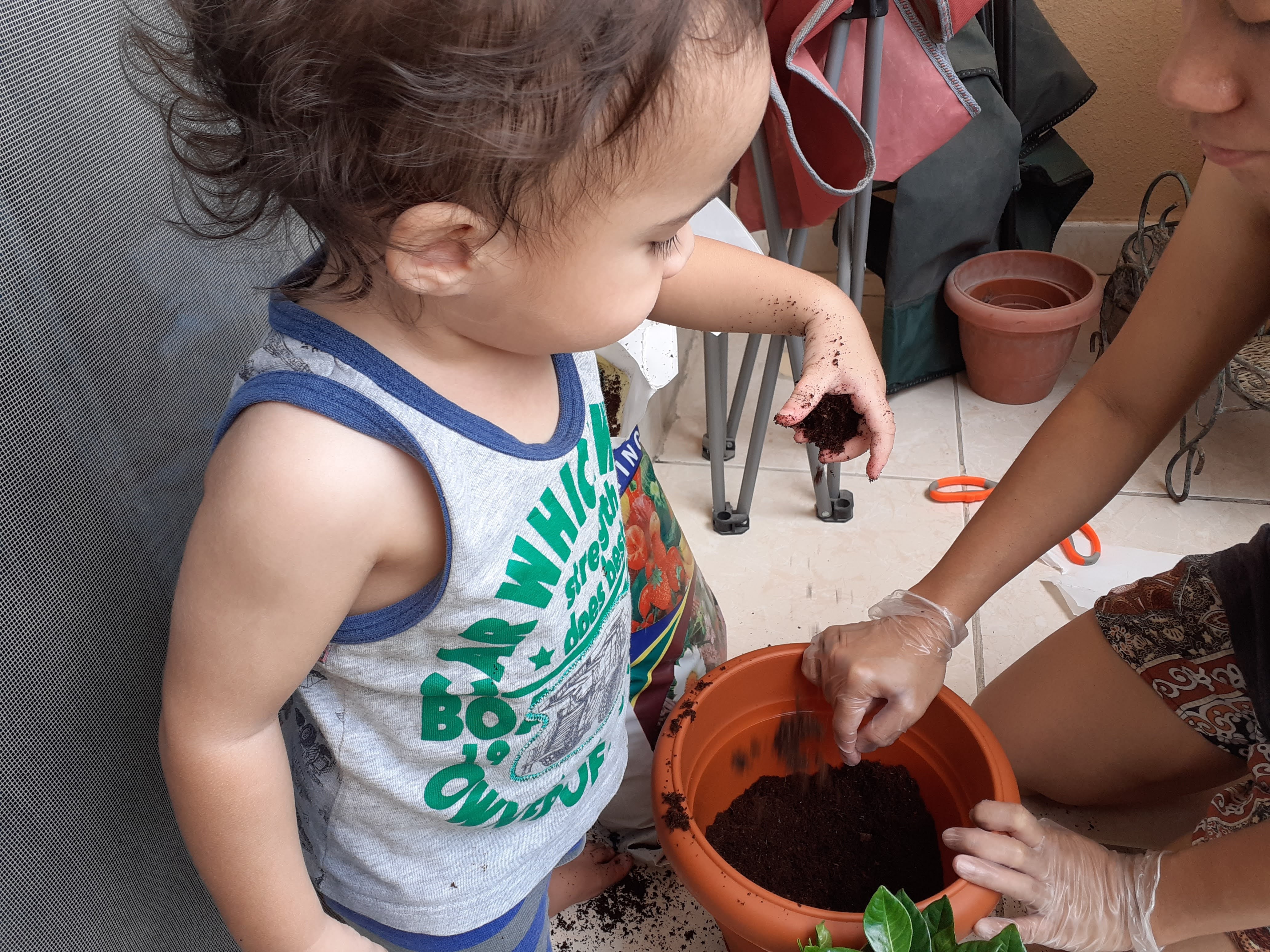 We are patiently waiting for our harvest time to put into our salads and soup.
This is the picture of our capsicum/pepper seedlings and they are still growing everyday.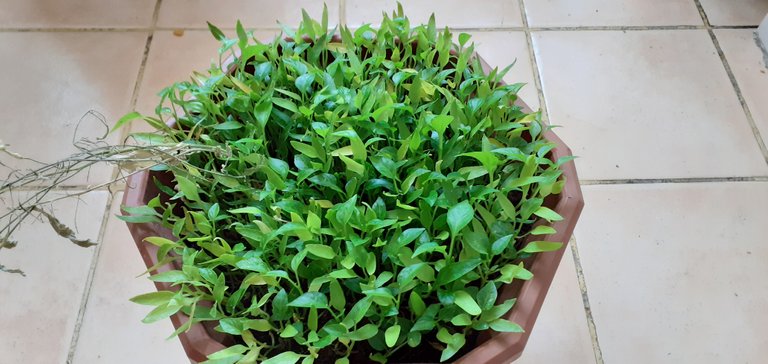 What vegetables or plants are you growing?
Thank you for coming.
Have a wonderful day.