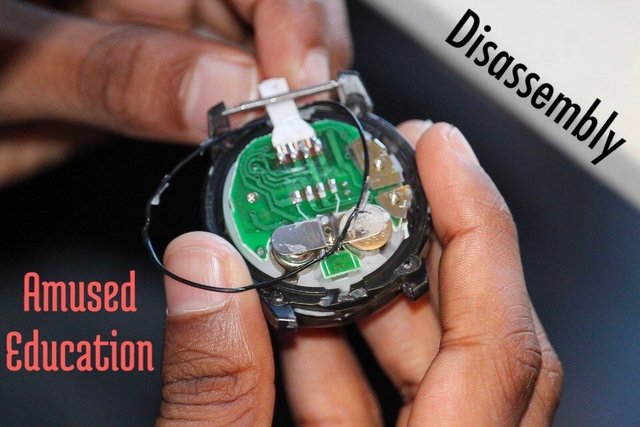 I am seeing more and more that my kids learn better when they are amused. When we allow them to dive into areas of interests the sky is the limit. We see their eyes light up, excitement in their expression and their little brains working to discover all that they can. Our goal is to feed these interests and create opportunities to expand their knowledge and to hone their skills.
Our children loves taking things apart. They want to know how things work and what makes them "tick". They are constantly asking questions like
What is holding that together?
How was this built?
What would happen if this part is missing?
So my husband came up with an awesome idea to keep all of our broken electronics in one spot so that we can have disassemble sessions with the kiddos. They can pick a broken item to dismantle and look at to figure out how it was put together, how different parts work together and to understand the mechanics. He may even challenge them to try to reassemble some of the items. This is right up my husband's alley with his IT background. This activity is providing an early opportunity for him to pass on his knowledge and skills to our children.
This is definitely feeding the interests of our kids as well as integrating STEM (science, technology, engineering and mathematics) disciplines which creates critical thinkers and innovators that know how to gather and evaluate evidence to make decisions. We believe in the benefits of teaching real-world application and this is a great activity to implement that.

Here are some shots of our most recent disassembly session...
These are the tool kits that were used to dismantle the items. We used an anti-static project tray to hold all the screws.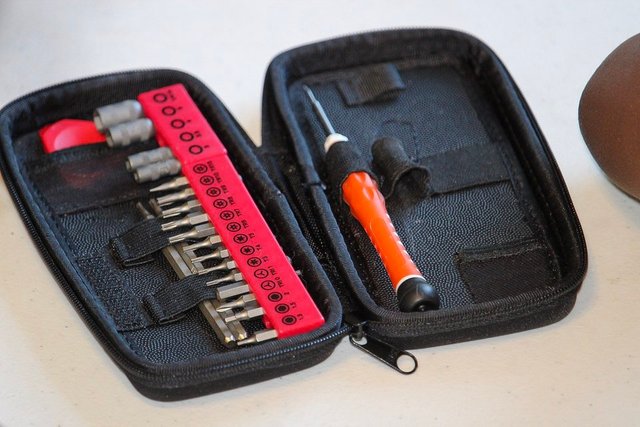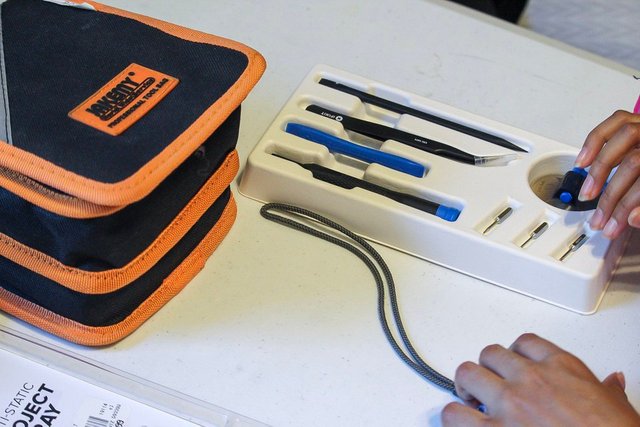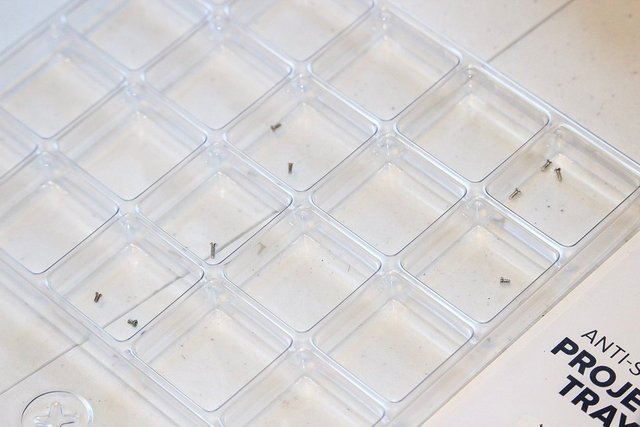 Our six year old son worked on a rechargeable battery...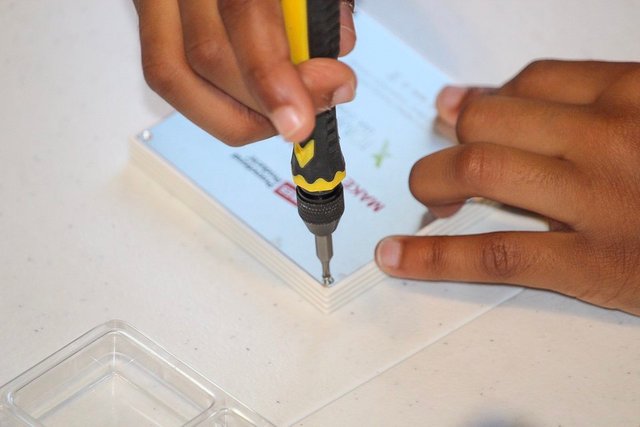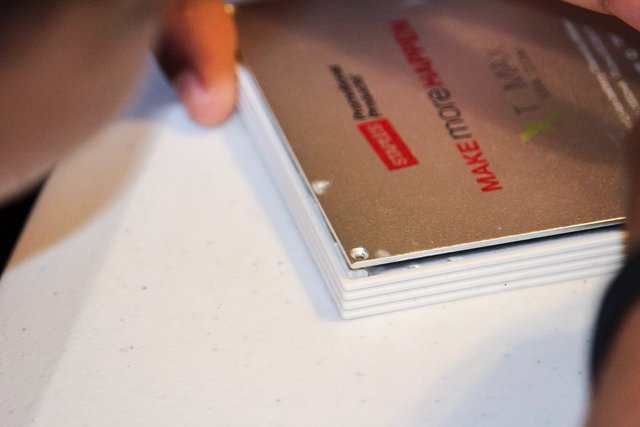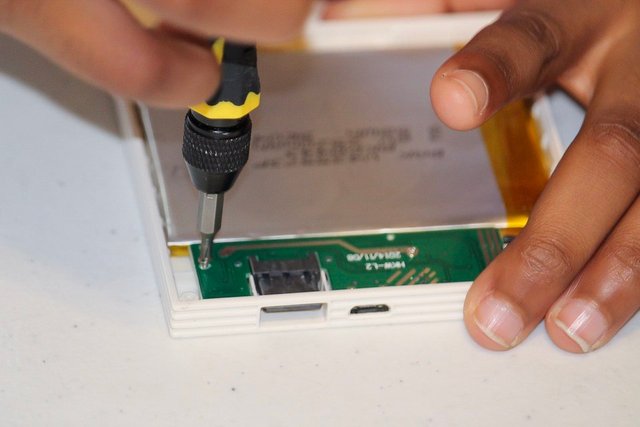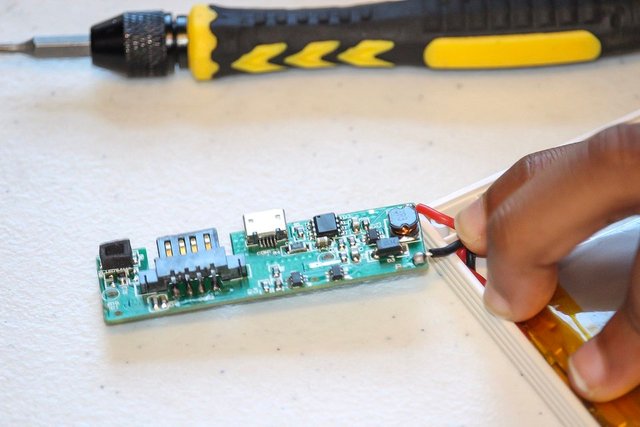 Our seven year old son chose what was once his favorite watch...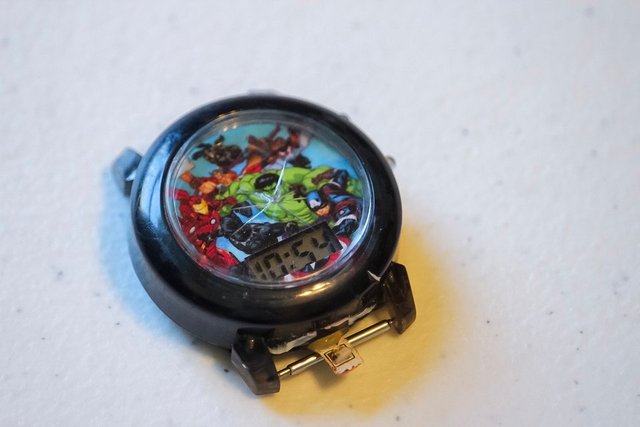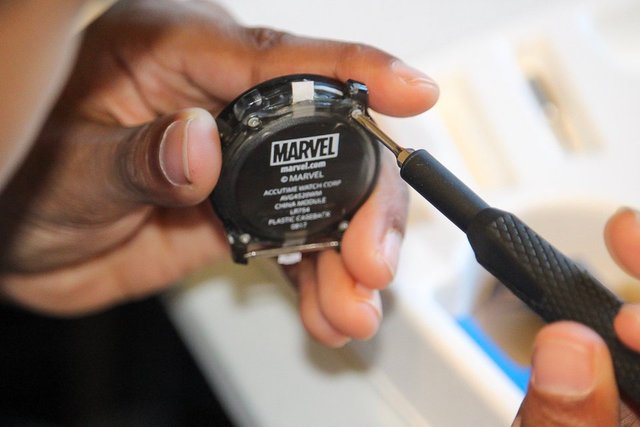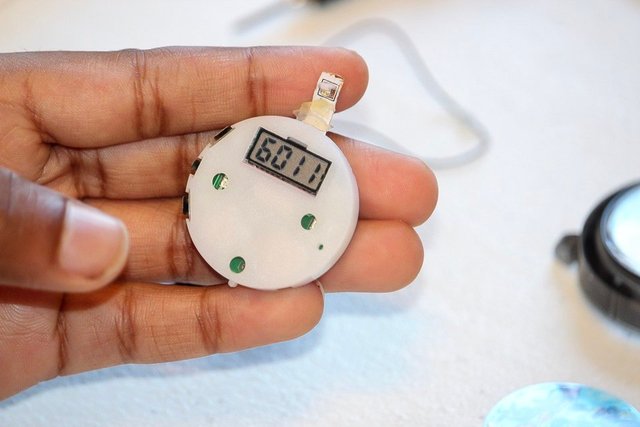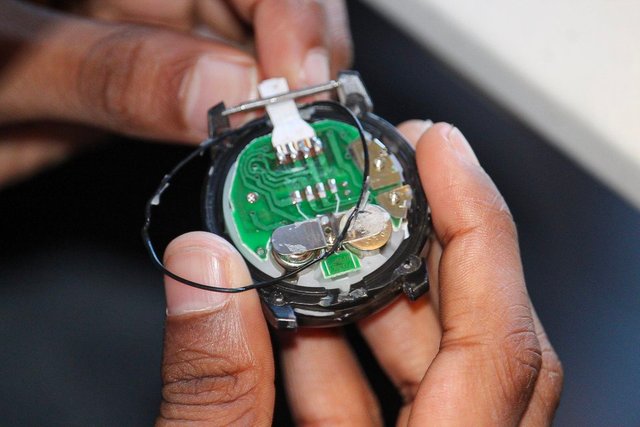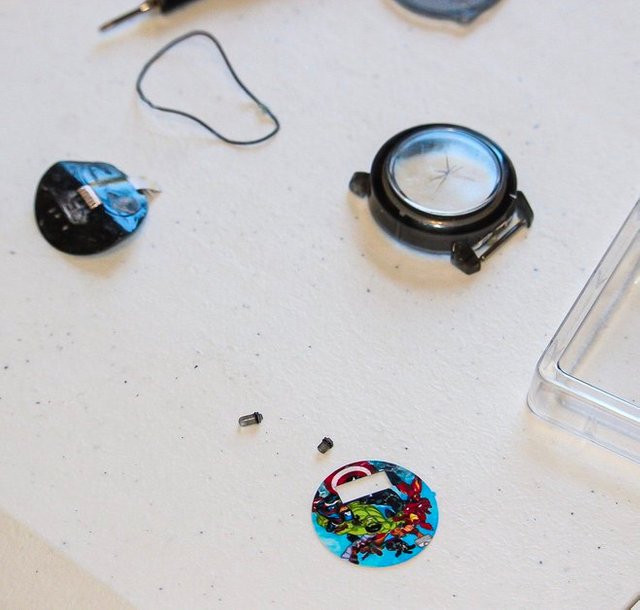 Our nine year old daughter wanted to work on her digital camera. This was the first camera my husband and I owned together. When we upgraded to our current Cannon, we passed down this Olympus to her. It stopped working just a few months back...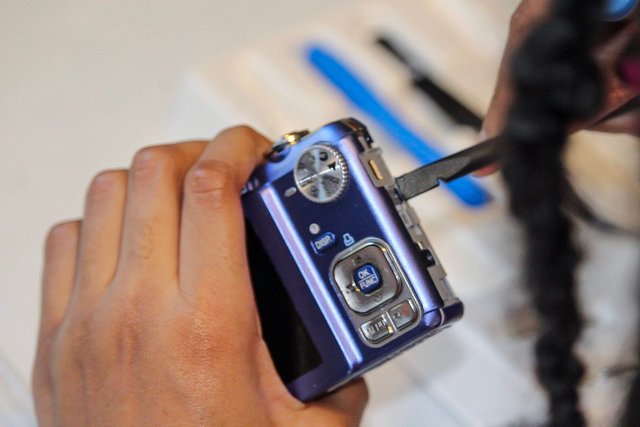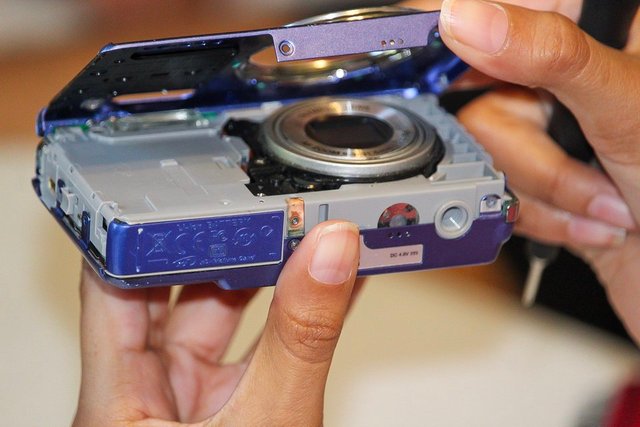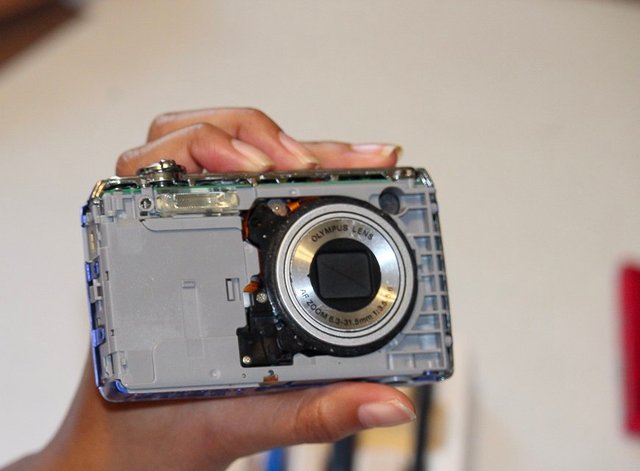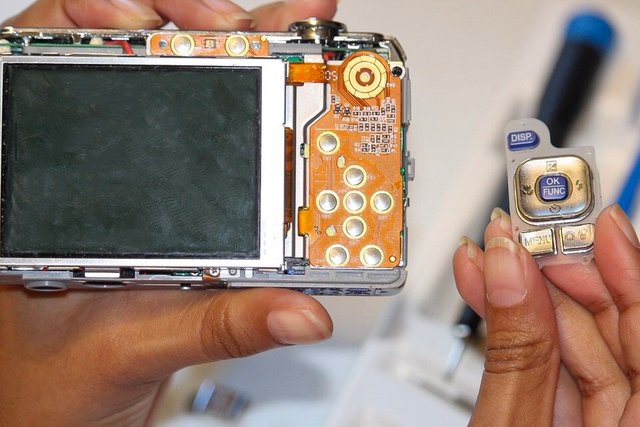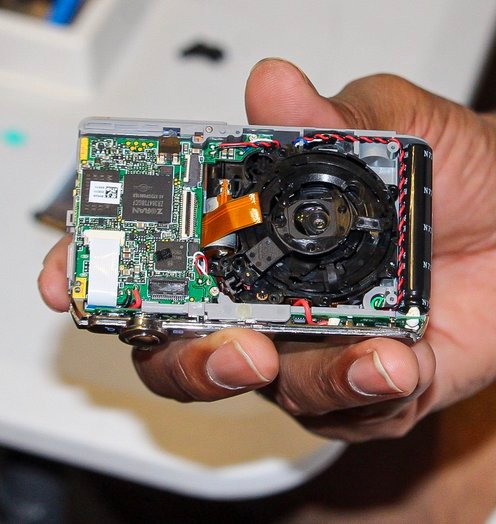 Everyone reached the motherboard of their items!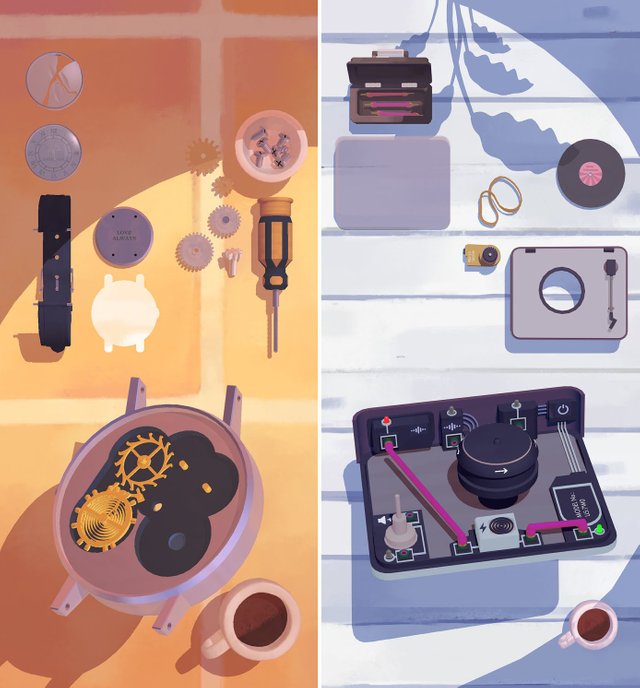 Another fun way to encourage this type of learning is by letting them experience it through a game. We recently started our free trial of Apple Arcade which has been a blast so far. There is a particular game on there that has helped spark their engineering interests called Assemble with Care. It's an amazing game about fixing old technology and relationships.
Warning, this game is addictive meaning once you start you won't want to put it down. I myself am enjoying going through the story line fixing these items. It challenges you not to give up when you feel you have done everything but keep going at it, trying a new approach to get different results. I definitely recommend this game for the entire family!

Who knows where these activities will lead. One things for sure, I'd rather see my kids doing this than glued in front of a television taking in empty stimulation. Taking things apart to examine its components, making a hypothesis, and studying how connections are made encourages imagination, critical thinking skills and a hunger to want to learn more.
Allowing children to learn based on what interests them fosters creativity, problem-solving, communication, collaboration and global awareness. This could possibly entice them to study these principles more in depth as they develop more understanding.
Thanks for Reading!
Unless sourced, all photos are my own and were taken with our Cannon EOS Rebel T6.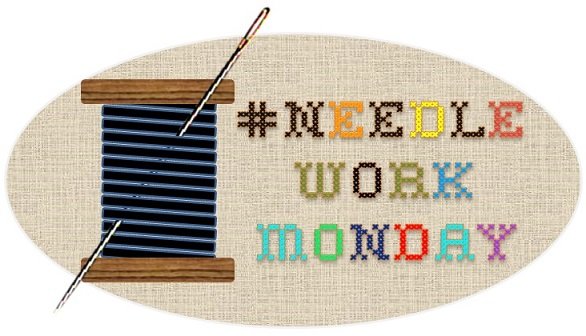 Logo/Banner created by @rigaronib!