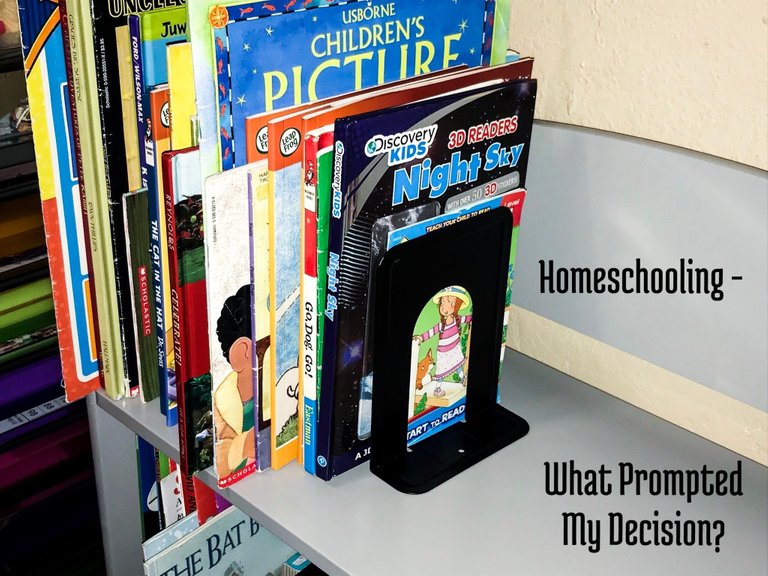 I kind of jumped the gun and answered part of this question when I wrote Why We Chose To Homeschool - The Many Benefits and Advantages.
In this post I will be speaking about what prompted me to look into homeschooling and the experiences that encouraged my decision to stay home with my children.

Working at the Learning Center
My husband and I had already been married for three years when I started working as a classroom teacher for three year olds at an educational learning center. At this point I was still taking classes to pursue my education career.
I remember it distinctly, the day I decided I would never drop my kids off at a daycare or learning center. A mother was dropping off her daughter for the day. After the mother said goodbye to her she started crying frantically. The mother gave her one last hug, shoved her off and rushed to the door. She turned around to me and said
Ya know I really don't have to work but it's my time to get away from her. I get to take a break and engage in some adult conversation.
That seriously broke my heart. I saw this fragile little girl who just wanted to be with her mommy but her mommy couldn't wait to get away from her. This same little girl had behavior challenges and a hard time making friends with her classmates. There were a few other students that had a hard time saying goodbye to their parents as well.
Trust me, as a parent I now get the part about wanting a break. I believe every parent needs a refresher and some time away to miss their kids (like a date night, shopping time, going out for coffee and fresh air, etc.). It was just seeing how sad she was watching her mother walk away and leaving her in a place she dreaded being. I hardly ever saw her smile and when she did it was because she liked the snack that was served that day.
A second confirmation of my decision to be a SAHM and homeschool came from a close friend. She had two children she was homeschooling and I thought it was the most unique and wonderful thing to see. She sat down with me and shared some scriptures that I did an exhaustive study on. I read in Deuteronomy 11:18-19 that we are supposed to teach the words of the Lord to our children day in and day out;
(18) Therefore shall ye lay up these my words in your heart and in your soul, and bind them for a sign upon your hand, that they may be as frontlets between your eyes. (19) And ye shall teach them your children, speaking of them when thou sittest in thine house, and when thou walkest by the way, when thou liest down, and when thou risest up.
How can I do my duty as a Christian mother if my kids are at school all day?
Another scripture she shared was Titus 2:5 which speaks about the virtues that a woman should have and what was expected of the aged woman:
(5) To be discreet, chaste, keepers at home, good, obedient to their own husbands, that the word of God be not blasphemed.
I dug deeper into these scriptures as a young wife and one day hopeful to be mother. I realized my duty was to take care of my home and children. Contributing financially to our household as a homemaker would consist of me going out into the marketplace to sell my handmade goods and provide services based on my skill set. It would be difficult for me to meet these responsibilities if I were working outside the home.

My Home Learning Center
While I was working at the learning center I became pregnant with our first child. At 3 months pregnant I decided to leave the center and create my own home learning center where I would keep up to three children on my own. That way when our daughter was born I would already be set up and prepared to watch 4 babies. I ended up watching two of my friend's newborn babies, a boy and a girl (both were 3 months old when they first came), and it was quite wonderful. I stopped pursuing my education career because I knew this is where I was supposed to be.
We set up our living space downstairs just for the center and I had so many plans on how to teach and what to teach when they reached certain ages. This was my way of staying at home while still contributing to the finances. It was while I was running my own learning center that my third and final confirmation came.
As I was watching over these precious babies they went through different milestones. When the baby boy started crawling for the first time I was right there, recording it for his parents. Excitedly, I showed the mother the video when she came to pick him up and she started crying. I wasn't for sure what the reason was but I assumed they were happy tears being that he started crawling. She then said
I can't believe I wasn't here for his first time. That should have been me recording this.
😟😔😞
I felt so bad and terrible. Not that I recorded it (she expressed so much appreciation for this later) but bad for her in that she wasn't there to witness that milestone. Some may say she will see him crawl again and again but let me reassure you there is nothing like the first time...it's a special moment that won't ever be a first again.
I decided on that day I would never miss a milestone. I never wanted to experience being on the other side...where I walk into daycare and someone shows me a video of my kid's first crawl, when they took their first step, first table food feeding, first words etc. I wanted to be the one behind the camera and enjoying that moment instead of someone telling me about it. That meant a lot to me. Our kids only get one set of parents and I wanted us to be those parents that don't miss a beat. Childhood years go by too quick not to enjoy every moment possible.

I want to say that when I make posts speaking of our choices to homeschool I am not downing parents that choose not to or that are unable to. I am simply sharing our personal journey and reasons for making this decision. Everyone's family dynamic is different and every parent has the right to make choices for their children that they see is best. I have several friends who want to homeschool but simply can't because they are single parents and have to work. We have been blessed to be able to do what we set out to do.
So I'm sure you already figured this out but shortly after my daughter was born we decided to close the learning center. I wanted to give my own children my undivided attention and care and that's exactly what I did. We now have five children whom I homeschool and I wouldn't have it any other way. I wanted to be a grade school teacher anyway, now I have my very own class at home! 😄 I'll get to experience grade school, middle school and high school all in one place...in the comfort of my own home.
@minismallholding has given us some options to help suite our different schedules and preferences:
You can get involved with the Question of the Week in any way you like; whether it's posting something on your own account or just conversing on the post. Whatever fits your schedule or takes your fancy.
I'm looking forward to reading the responses to the question of the week!!


Thank You!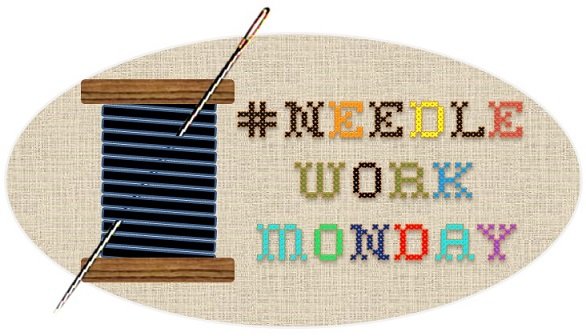 Logo/Banner created by @rigaronib!