Before we started homeschooling, my daughters went to school. I certainly didn't miss those early morning runs, with the stress when I began educating them at home. I also didn't miss the bickering between my girls, all the way home at pick up time. This only ever occurred when they went to school, but during the school holidays, things became peaceful and they loved each other again. I don't know if it was the stress of dealing with their classmates all day which brought this on, or annoyance of my eldest having to deal with the different maturity level of her younger sister.
The advantages of homeschooling for us have been so numerous that I'd be hard put to try and list any advantages for having them in the school system. Emotionally, they were more stable and less stressed. We were able to work to their own pace. For my eldest this meant she wasn't being held back and getting bored due to repeating the same thing over and over. For my youngest it meant finding her way of learning. I always saw her as a hands on learner, but recently some information was brought to my attention by @crosheille via an old post from @canadian-coconut, which suggests she could be a right brain learner. Either way, we found the best ways for her to learn, so she didn't have to feel like she was stupid for not being able to learn the school, 'one size fits all,' way.
In the school environment a teacher has a huge class to teach and each class had to get ready and organised before lesson starts. Add that time to each class and the fact that the teacher will struggle to reach everyone individually and the 6 hour school day can be condensed into just a couple of hours if they're learning at home.
Educating at home means you don't have restrictions as to what they can learn about, giving scope to expand their learning into their own personal interests. With so much available on the internet, they really can learn whatever they want, which means they'll enjoy what they're learning and it's so much easier to learn when you're interested and enjoying it.
Because homeschooling is often much more child led and they are more likely to be taught how to work things out themselves, they are often in a better position if they go on to university. Because so much learning in school is rote learning and students are instructed on what they have to do throughout their day, if they then go to university they can often struggle with self motivation and organising themselves without constant instruction. They also don't always problem solve well in order to work things out. My eldest has been finding university easier than some of her schooled peers.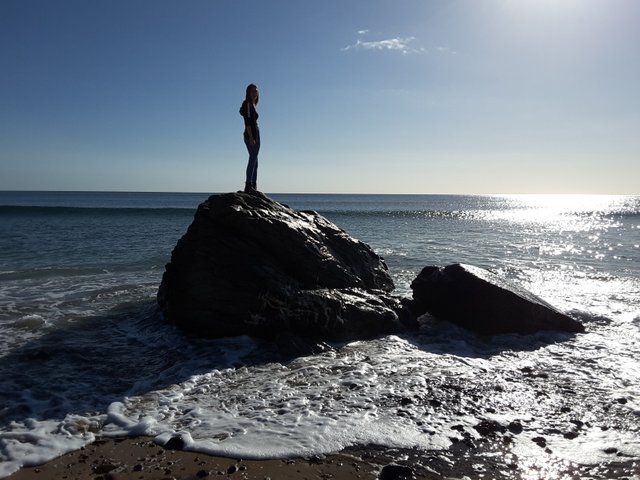 A perk I've really enjoyed about homeschooling is being able to go on outings without the crowds, because we can go in term time. Often you can get special offers on event places during the day when it's the school term, so not only is it not crowded, but it's cheaper too.
Then I can't finish up without mentioning one of the biggest advantages of homeschooling for me. I got to experience my daughters growing and learning instead of handing that over to a string of teachers who are practically strangers. They'll never be young again, so I'm grateful to have had that opportunity. My eldest is in university and much of what she's learning is way beyond me, but she still shares her learning with me. Sometimes it's just explaining it for me in a way I'll understand, which helps her to grasp concepts better herself. Other times she might be struggling and she may just need a bit of help putting things into perspective.
Learning comes in many forms and in the process of educating my children, I've also gained a lot of education myself.
~○♤○~