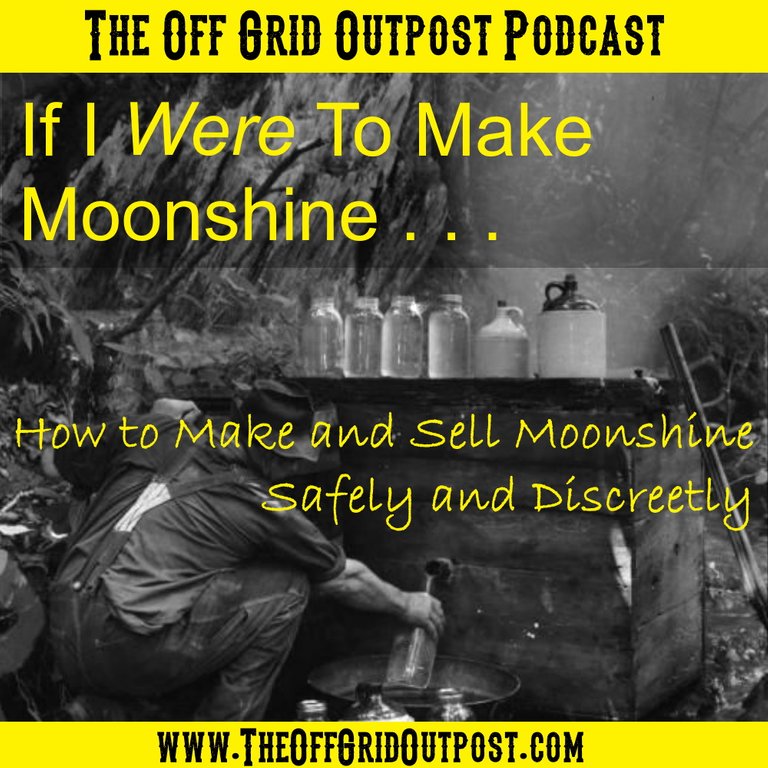 🔥🔥🔥 https://theoffgridoutpost.com/podcast/moonshine/if-i-were-to-make-moonshine-how-to-make-and-sell-moonshine-safely-and-discreetly/ 🔥🔥🔥
We would never ever make moonshine because it is illegal and we are not outlaws 😉
BUT. If we were to make moonshine, this is what we would do!
In this episode, our in-house master moonshiner goes over step-by-step on how to make a safe and delicious moonshine. We then dive into how to market and sell your moonshine safely and discreetly.
For entertainment purposes only! We do not condone illegal activities.
How To Make a Still Part One:
How to Make a Still Part Two: