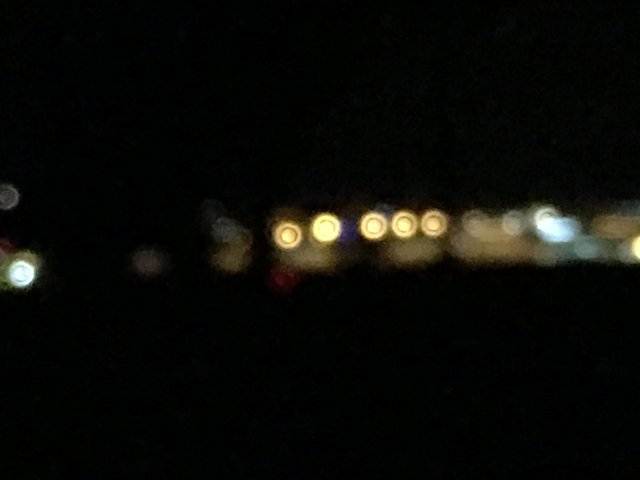 Yesterday, early evening, @yangyanje and I walked through the Swiss countryside and along Zurich's highway, headed for one of its many lakes. Our intention was set on a swim and a discord group meditation with the mindfullife community afterwards.
After two days of hardly moving my legs, a one and a half hour walk was pretty nice. The late Summer weather made it very pleasurable. We felt good.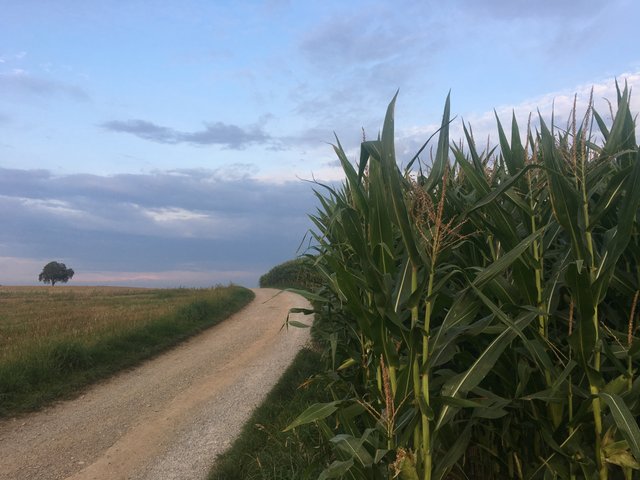 When we reached the lake, the sun was almost setting. We had about half an hour left, before the dark set in. The temperature was still amazing and, as @yangyanje and I discovered soon after, so was the temperature of the lake's water. The plan was to swim to the other side of the lake ( about 400 meters ) and I decided to wear my barefoot shoes during the swim, as they are water ( and land ) shoes. @yangyanje lead the way and I followed.

First we talked a bit, while swimming. We decided to swim in the direction of a big, round tree on the lakeshore oppposite us. After a while, silence took over. Yangyanje swam a little faster than me but it was okay, I had the tree to focus on.
Eventually, after about 12 minutes ( according to his Fitbit ) of non stop swimming, we reached the big tree. Or, to be more precise, we reached a tree in the swampy water and decided to sit down on its branches for a little rest. Although I felt like sitting there for a couple of minutes, to catch my breath and load up on some energy for the way back, @yangyanje soon decided he wanted to go back. As I didn't feel like swimming alone - it started to get dark soon - I followed suit.
On the way back, I soon discovered that I started to get tired. Part of me felt like calling yangyanje to wait for me. I didn't like the feeling of being alone in the dark in the middle of a lake. I told myselt to stay calm though and keep swimming. My legs started to become pretty heavy. Wearing water shoes on a swim like this probably wasn't the wisest decision, I realized. They probably weren't meant for swimming, just for walking in the water. My arms and shoulders were getting pretty tired too. I kept turning on my back as swimming on my stomach felt more difficult. And then, after a while of back swimming, I turned around again.
Unfortunately, it was impossible to see where I was heading, while swimming on my back. And as I didn't want to swim more than necessary - it was far enough already - I had no choice but to swim on my stomach, most of the time. After a while, I couldn't see yangyanje any longer. Luckily, there were some lights in the distance, guiding me to the place where we had entered the water. The shore seemed to hardly come closer, but I kept telling myself that I would make it and to stay calm. Without overdramatizing all this, I eventually made it to the shore. The way back had felt twice as far though. Almost too far.
As soon as I reached the steps of the pier, I had to sit down. I was so exhausted that I sat down with my legs still in the water, my butt on the wooden pier. My heart was racing ( it felt like 200 beats per minute ) and I felt like I was almost fainting. I sat there for a minute or two, until I had the energy to walk towards yangyanje. We spoke about the swim. He told me he had been a little worried about me and that it had been tough for him too. That's why he decided to swim on. We then had a drink and a snack. We felt alive!
A little later, it was time to meditate. While mosquitoes landed on both sides of my face, I enjoyed this half hour of mindfulness, sitting cross legged at a Swiss lake in the dark on a warm Summer night. After the meditation - hosted by the amazing @bewithbreath - had been finished, @yangyanje and I had an extensive chat with @bewithbreath while walking home. It was pretty special.
This afternoon, @yangyanje and I will be heading out to the center / city of Zurich, that i haven't seen yet. Tomorrow I will be flying back to The Netherlands.
I hope you enjoyed my story. Believe me if I say that the description of this swim was hardly exaggerated.