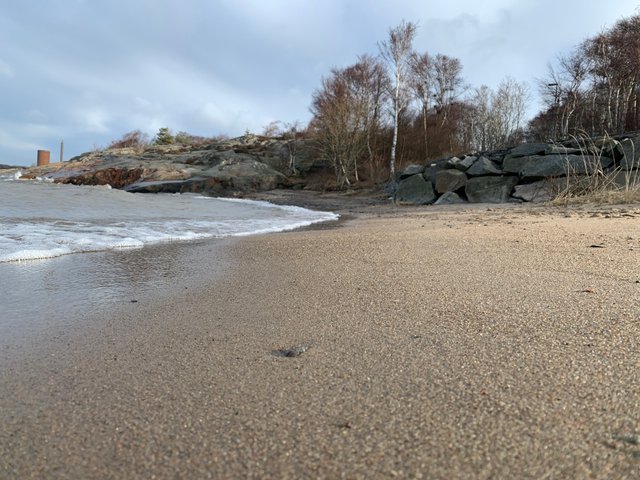 Dear Steemians!
After several days of stormy weather with a lot of rain, it is uplifting to just go out into nature and charge the soul with the energy of nature. As I sit at the edge of the water, I can feel the energy from the waves sweeping up the beach with its roaring sound filling my soul with power...
Well, sometimes it fills my shoes with water too which isn't as positive ...
However, the energy from the sea and the sun from my little meditation gives me the joy and harmony I missed during the storm.