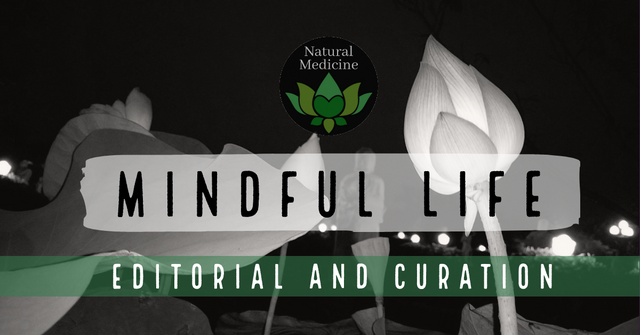 Greetings Natural Medicine enthusiasts and welcome to another edition of our weekly Mindful Life curation. This week we have a bumper harvest of particularly fine posts by writers from across the globe. Our Natural Medicine profile is now the go-to place for some real healing for all of us today.
Many of us have become wary of allopathic pharmaceutical drugs and prefer something genuine, without all the side effects from laboratory creations. Whether we have psychological or physical concerns, NM and Mindful Life are possibly the best place on the entire Steemit blockchain to find some solutions. This is thanks to the growing library of posts on remedies from across the entire planet. Bloggers are adding to the list of posts by the day, with solutions based on personal experience as well as valuable learned information.
Whether you are seeking insights into the body, mind or soul, they are here for you. Ironically it is sometimes the simplest, tried and tested remedies that our grandparents might have used, that solve the worst of ailments. With modern technology and the advancements of science, it is easy to simply follow the educators of the day, like pharmacists, doctors and other scientists who specialize in their fields when looking for solutions to our ailments of body, mind and soul. However, sometimes the simplest and best original remedies are being forgotten in the pursuit of what appears to be newer and therefore better for us.
Modern living is applying more pressure on us to survive, forcing us to work harder, or longer hours just to make a living. Still, the simplest remedies to our concerns are often the best. For example many diseases can be remedied simply by increasing the alkalinity of our systems. Diet or anxiety can create an acidic state in our bodies, and that is what feeds disease. Alkalinity is a simple solution, and products like bicarbonate of soda, an inexpensive baking additive found in most supermarkets, will help us create a PH balance that keeps acidity and thus disease at bay, to a large degree.
Another simple old remedy for ailments is hydrogen peroxide, which uses oxygen – the source of life – to clean wounds internally or externally, if applied in the correct dosage. Other items like apple cider vinegar or lemon juice can also help us to stay healthy and alkaline, as disease struggles to thrive in an alkaline environment.
Even the serious modern day disease of cancer, that seems to be on the increase in ever younger victims, can be treated by massive doses of something as simple as vitamin C. There are videos available on patients who were given two months to live due to Leukemia or severe cancer of the blood, after chemotherapy (another questionable modern treatment) had failed. They were sent home to die, but "miraculously" were able to heal themselves by intravenous vitamin C in high enough doses, and lived on to tell the story of their recovery a year later. So when the best medical specialists in the world send you home to die because they can't heal you despite vastly expensive treatment, and then you simply change your diet and use a cheap and freely available known remedy for flu, it really makes you wonder...
In other words, modern specialists may not have been giving us all the info, either because they were into making a profit, or because mainstream health has deviated from the obvious for other reasons. When we can't see the wood for the trees, it means we have to question our entire modern system. Lifestyle diseases, particularly mental illness, like stress, anxiety, depression, etc, are unnecessary and can be prevented or cured more often than not, particularly with vitamins and minerals like B complex and Magnesium in large enough doses. It just requires an open mind and the right information. Both of these can be found here on Natural Medicine and Mindful Life.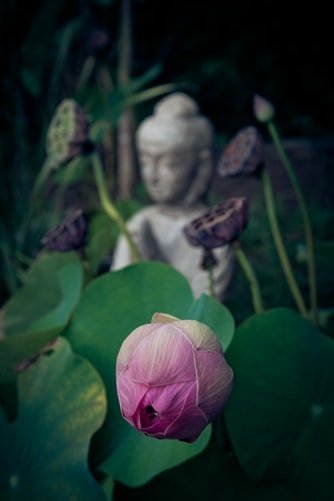 Source


Wisdoms and mindful musings
This week you can find some insights from @senorcoconut about his entire family of healers, as well as his amazing elderberry harvest here. Another great post is by @fenngen, who explains the benefits of fennel by saying that "Scientific research has proven fennel's antifungal, antibacterial, antioxidant, antithrombotic and hepatoprotective activities." The remedies are to be found in our own back gardens sometimes.
When considering mindfulness, @alexaventuria makes some salient points in this post, saying:
"Note that here is a salient contrast between "equanimity" and "indifference".
The former knows that all will be well and intrinsically cares, while the latter doesn't know that all will be well but neither does he care."
Such insights are true gems for us all and they have become all the more valuable having come from the personal experiences of our writers at Mindful Life.
Another powerful post packed with insights comes from @jasonliberty who reveals the healing power of belief, which straddles the mind-body barrier to show how the one influences the other, since they are part of the one same person, after all, and should be treated as such. Body affects mind and mind affects body. Mindfulness and healing go hand in hand and this post shares a volume of details for the reader and researcher. So look no further, for you will find what you need right here at Mindful Life on Steemit.

Did you know you can earn LOTUS rewards for post about mindfulness and spirituality by using the tag #naturalmedicine alongside #mindfullife, #mindfulmonday and other relevant tags? For more information, check out the following posts:
Posts tagged with #naturalmedicine will appear on our front end, www.naturalmedicine.io.
Each week we're awarding good mindful posts with LOTUS, and burning three times the equivalent amount to support the Natural Medicine token economy.


Mindful Life is a space within Natural Medicine whose aims are:
• To unite meditators across the Steem blockchain so that we can share and strengthen our own practices
• To provide a space to discuss the philosophy, science and practical application of such practices in our lives
• To inspire and motivate each other
• To provide support if we might be struggling, connecting with like minded people who might offer solutions
Oh, and if you're wondering what tags to curate? Our curators look at most of these tags and much more! Check out www.naturalmedicine.io for a full list of supported tags.
| naturalmedicine | health | healing | yoga |
| --- | --- | --- | --- |
| spirituality | herbalism | homesteading | innerblocks |
| vegan | meditation | wellness | cbd |
| qi gong | keto | tai chi | herbs |
Thinking about writing a #naturalmedicine post this week? We have upvotes to burn and will resteem the best of you to nearly 1,000 followers! Go you! We're also resteeming on our @uplotus account, so go give that a follow too! That's the one where you'll see the LOTUS rewards.
All the curation and author rewards in LOTUS for this post will be burnt to help the ecosystem.

We need YOU! Please consider delegating to help keep this collective going. The minimum entry for membership is 20SP (free for members under 150SP), and helps give YOU upvotes, contests, meditation sessions, an awesome discord support group, and so much more!
50SPII100SPII200II300SPII500SPII1000SP