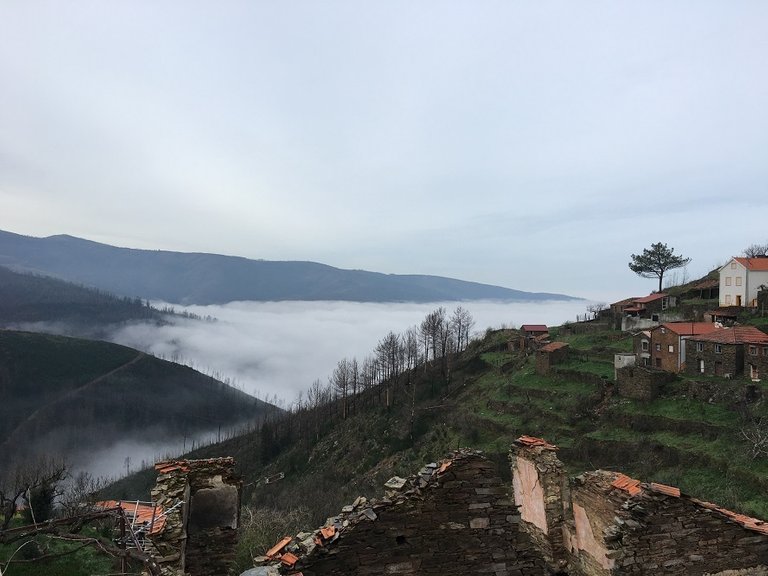 The lovely @bewithbreath is hosting meditations twice a week in our Mindful Life Discord server - join in for midweek or weekend peace. It's a lovely reminder to focus on your breath and take some time off for self care.

The last couple of days, I have been pretty mindful. Daily meditation, listening to podcasts on mindfulness and spirituality, as well as plenty of alone time and moments spent in nature, helped with that. I have been training my mindfulness muscle for quite some time now and it's very much worth it.
WHAT ABOUT YOU?
The simple fact that you're reading this, tells me that you're at least getting there and if you're just getting started, hurray for you! This is the perfect place, time and even year to start on our paths towards a more mindful and healthier life.
I wish that this selection of blog posts - and the message behind it - gives you just that little push behind the behind that you needed.

Yesterday morning, I was reminded that I'm up for the Mindful Life Curation. No matter how mindful we are, forgetting things is only human.
While scrolling through related tags, I landed on a post by @achimmertens - on 'Planky the Plankton'. I guess it's philosopher like style of this series of posts that made me feel that his username was a word play on the Greek mathematician/ astronomer / philopsopher Archimedes. It's probably just his name though :>)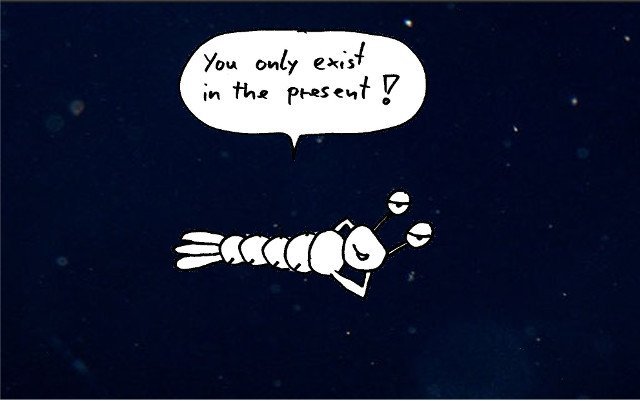 Anyhow, you might like to check out this little mindful comic, spread out over 29 visuals. For easier, chronological reading and a little backstory on why this was made, move here: Planky, A Plankton, Finding its Way

How can you not like the vibes that this beautiful soul - @heart-to-heart - oozes? You only need to take a peak at one of her posts and the words, emojis and pictures tell you enough.
I love her vegan recipes, but this blog post really hit my hypersensitive ❤:
I spent the last year trying to share my house with people because I thought it would give me an opportunity to connect with like minds, let me explore more with community and bonding but what it taught me instead is how attuned I am to others and how much I need to have my own recharge station so I can take my power out into the world and actually give back from a charged up space (instead of a drained, low energy one!)
Which one of you can relate to the above? I surely can ( and my name isn't even Shirley ) :>)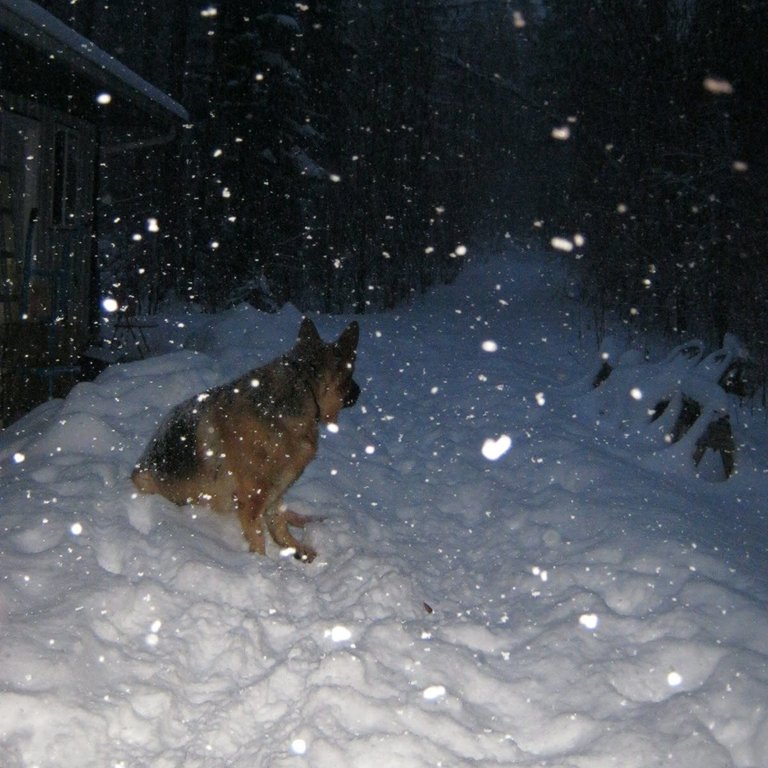 Amazing picture, right?
This was shared by @porters , picturing Bruno. Porters is one of my favorite ( Canadian ) bloggers. There's always a mindful vibe ✨ to her write ups. I guess that happens when you live in a natural, magical environment like hers. Or is it? It's freezing cold where she's at and she sure can use some extra warmth so go give her writing some love. I suggest you start here:
And who knows, this blog entry might tickle your tiger too:
Mindful Monday - Leading a Fulfilling Life

And then I stumbled upon this beautiful writing on music by @eturnerx. Here's a fragment:
Singing-wise, this is a difficult song to sing requiring perfect control building up to a powerful climactic ending. This means that the song is butchered at drunk karaoke - not quite as often as "My Way", but yeah the cringe is real. You'll be able to hear how different singers and singing styles vocalise the same song.
I'm listening to the first song right now and it gives me goosebumps. I'm not even sure how I found this. Was I looking for meditative music or music and mindfulness? No matter what, it sure is meditative for me and I challenge you to read this article and - even more importantly - give the music a listen:
Music: Qinghai-Tibet Plateau-One Song in Four Styles

I could easily go on for a while but I need to be mindful of your - and my - time, so I will wrap things up with a short list of other interesting written pieces related to mindfulness:
@jansher talks about how to use pain to your benefit: Pain as a Motivator for Change
@earthcustodians carry a powerful message that we can probably all relate to: The Power of NO
@tryskele shares this brief personal take on the presence of Go(o)d in our life / the world:
He's Got the Whole World in His Hand
And one of our newest members / acquisitions - @joseeb - talks about one of many benefits of spirituality as an alternative to (Western ) medicine in: How Spirituality is a Protective Factor for Your Mental Health
And how could I forgot @edouard ? Make sure not to miss out on the videos he shoots with his mom. They are hilarious and unique, starting from the Queen like intro song:
Much love and good vibes to you all,
@vincentnijman aka hypersensitivosaurus

Did you know you can earn LOTUS rewards for post about mindfulness and spirituality by using the tag #naturalmedicine alongside #mindfullife, #mindfulmonday and other relevant tags? For more information, check out the following posts:
Posts tagged with #naturalmedicine will appear on our front end, www.naturalmedicine.io. Each week we're burning 100 LOTUS for each curation we post as a way to support the LOTUS economy.

Mindful Life is a space within Natural Medicine whose aims are to unite meditators across the Steem blockchain so that we can share and strengthen our own practices. We aim to provide a space to discuss the philosophy, science and practical application of such practices in our lives, to inspire and motivate each other, and to provide support if we might be struggling, connecting with like minded people who might offer solutions.





Earn Instantly For Writing Good Natural Health Content
If you would like to earn LOTUS and STEEM rewards for sharing your natural health content on www.naturalmedicine.io, you can sign up for an free FREE account by emailing welcome@naturalmedicine.io. Read more about us on our Welcome Page. We support writers sharing about herbalism, TCM, yoga, meditation, vegan and other healthy diets, as well as earth centred practices such as foraging, permaculture and biodynamics.

We need YOU! Please consider delegating STEEM to help keep this collective going. The minimum entry for membership is 20SP (free for members under 150SP), and helps give YOU upvotes, contests, meditation sessions, an awesome discord support group, and so much more!
---
If you'd like to learn more about www.naturalmedicine.io, LOTUS and other particulars, please read our WELCOME page.
---