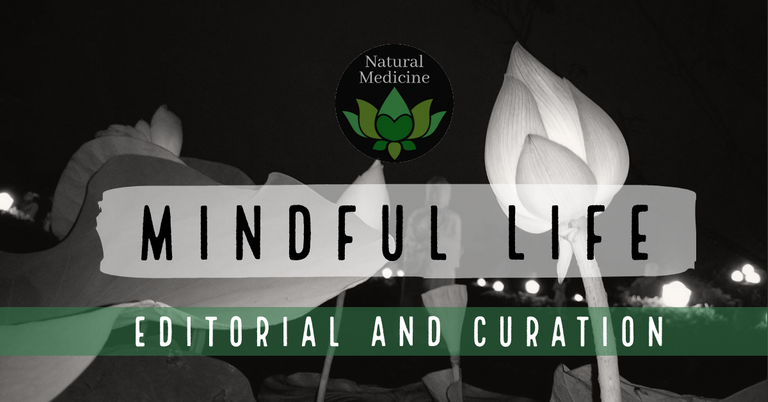 Greetings fellow Mindful travelers on the way. It's wonderful to feel that there is a "family" of kindred spirits here on Steemit at the @naturalmedicine and @mindfullife pages. It provides a place to which we can turn in times of searching for physical, mental or spiritual relief in our lives. We all have, at some point, a time of challenge, struggle or loss, where we come up against obstacles on the path, or are hit by an illness, or simply lose a sense of direction or purpose on our journey through life. And it is at times like these where we might not always have a community physically around us to whom we can turn for assistance. And that's when we can find our community here online, on Steemit.
The digital age of the internet has facilitated the opportunity for like-minded souls to congregate regardless of our physical location in the global village. And between us there will always be someone with similar experience to you or who has had the same struggle and found a solution. And they can inspire us by their personal experience, whether it be a much needed medical remedy to our ailment, a warning of certain pitfalls to avoid, or some words of advice and reference to aid us in finding clarity, focus and direction once again.
Don't take this gift lightly, as easy as it seems, for here we have a community, and it is by associating with the appropriate community that anyone can find shelter during the storms of life. Nurturing, caring and inspiration are to be found among the community members, in their posts of insight as well as their comments below the posts. We can commune, communicate and comment among ourselves, or among each other, all with the shared purpose of uplifting each other to the best levels of which we are individually capable. Encouragement goes a long way when we may find ourselves at a loose end among strangers in a strange land, where no-one understands us or can relate to what we are experiencing in our private world.
It is thanks to the internet, to a blockchain like Steemit, and particularly to the curators of Natural Medicine publication that we now have such a place to turn to for guidance, advice, inspiration or whatever we may need on our journey because sometimes it's not enough merely to google a subject and read some information on it. We may need to talk about it – even if in written form via comments as correspondence. When there are people on the other side of the website or blog post to whom we can reach out and find rapport, it allows us to feel part of a community or a group of people who may also feel like we do, who may be able to empathize, and not simply elucidate some formula or set of data that may fulfill the logical hemisphere of the brain but not the intuitive feeling side.
Here at Natural Medicine we have access to both. You can see it in the posts and the comments to those posts. There are people like you and me, who may have one on hand vastly diverging backgrounds and life experiences, but on the other hand are on a similar path, with shared challenges based on our collective human condition. So this is a big thank you to all of those involved here @naturalmedicine and @mindfullife – curators and blog posters alike – thank you for sharing your path, your realizations and your insightful advice based on your own personal struggles with something we all share – our human condition.
Thank you for being you, for being human, for being here and now. Your input is truly appreciated, even though you may not realize it directly or see the immediate results based on a few likes, upvotes or steem tokens. Your posts are appreciated particularly because they contain helpful insights and wisdom gained from your own personal experience or struggle with an aspect of life that others may also face in their own time. So steem on and dream on, as you sing your own song, where we can all belong.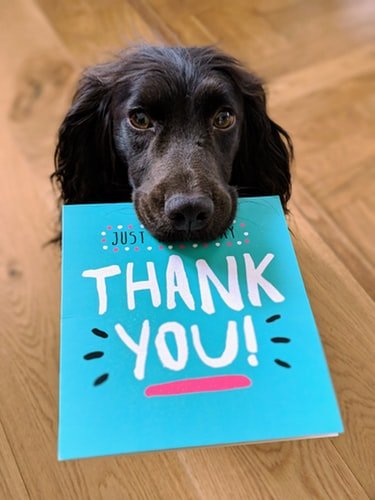 Wisdoms and mindful musings
If you haven't come across the posts of @ericvancewalton, then this would be a good post to start with. He has written a few posts in the series on mindfulness, and their links are all within this post, so take a moment to read through one or two of them, and you will be sure to find some benefit. As he says
"If you do not make time for your wellness, you will be forced to make time for your illness."
Besides that, he has given a very helpful simple technique for finding the balance in his guided meditation technique, which is easy to apply to life.
Getting the best out of our body, mind and consciousness is an ongoing process, based on what we do on all levels, and whether you need dietary advice, medicinal insights or thought-provoking steps to uplift consciousness, you will find them all here @naturalmedicine so stay linked up, invite those about whom you care to also unite with the rest of us and get the benefit too. There is no need to struggle alone on a planet of so many people, so welcome home, for you have found what you are searching for and it's right here right now.

Did you know you can earn LOTUS rewards for post about mindfulness and spirituality by using the tag #naturalmedicine alongside #mindfullife, #mindfulmonday and other relevant tags? For more information, check out the following posts:
Posts tagged with #naturalmedicine will appear on our front end, www.naturalmedicine.io.
Each week we're awarding good mindful posts with LOTUS, and burning three times the equivalent amount to support the Natural Medicine token economy.


Mindful Life is a space within Natural Medicine whose aims are:
• To unite meditators across the Steem blockchain so that we can share and strengthen our own practices
• To provide a space to discuss the philosophy, science and practical application of such practices in our lives
• To inspire and motivate each other
• To provide support if we might be struggling, connecting with like minded people who might offer solutions
Oh, and if you're wondering what tags to curate? Our curators look at most of these tags and much more! Check out www.naturalmedicine.io for a full list of supported tags.
| naturalmedicine | health | healing | yoga |
| --- | --- | --- | --- |
| spirituality | herbalism | homesteading | innerblocks |
| vegan | meditation | wellness | cbd |
| qi gong | keto | tai chi | herbs |
Thinking about writing a #naturalmedicine post this week? We have upvotes to burn and will resteem the best of you to nearly 1,000 followers! Go you! We're also resteeming on our @uplotus account, so go give that a follow too! That's the one where you'll see the LOTUS rewards.
All the curation and author rewards in LOTUS for this post will be burnt to help the ecosystem.

We need YOU! Please consider delegating to help keep this collective going. The minimum entry for membership is 20SP (free for members under 150SP), and helps give YOU upvotes, contests, meditation sessions, an awesome discord support group, and so much more!
50SPII100SPII200II300SPII500SPII1000SP