Look at the size of these things! I don't often find fruitings quite like this,normally they are half the number and size. This year the fungus are all going OFF! Everywhere I walk on the farm there is a different mass of fungus.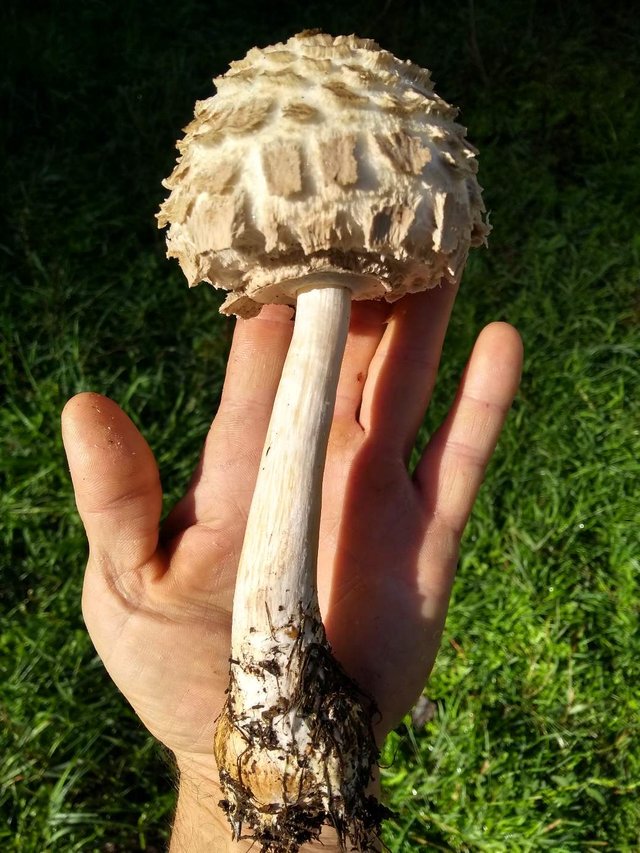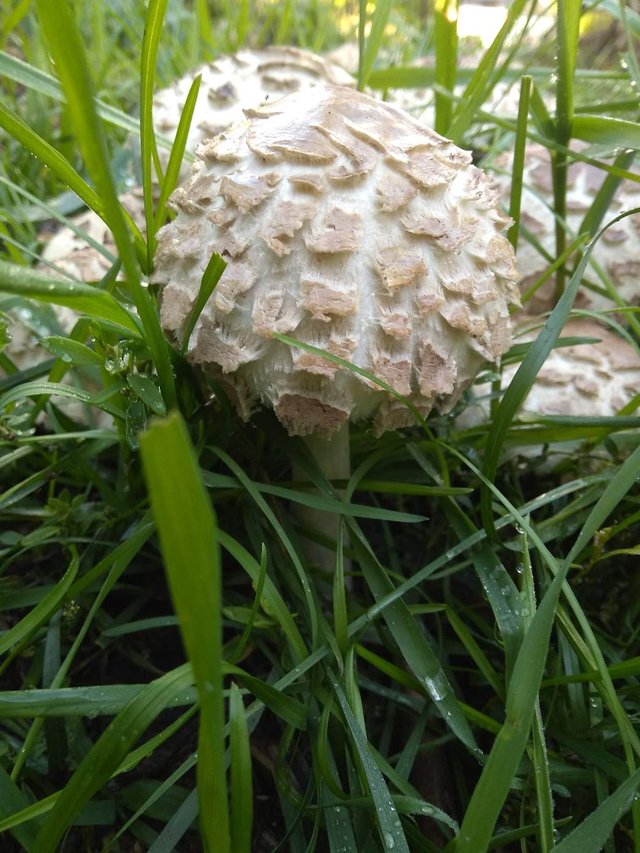 I looked these up in my books and am quite confident in my identification. They are edible but some of this strain can be a bit shitty on the stomach.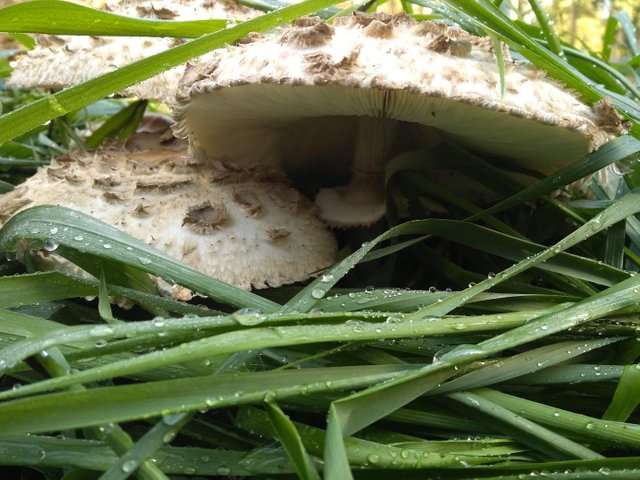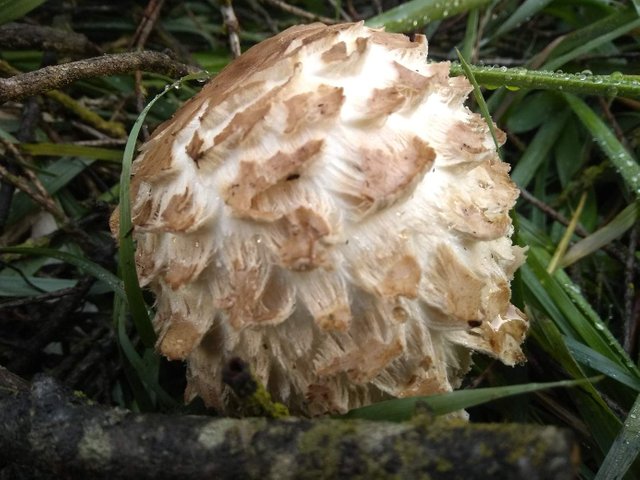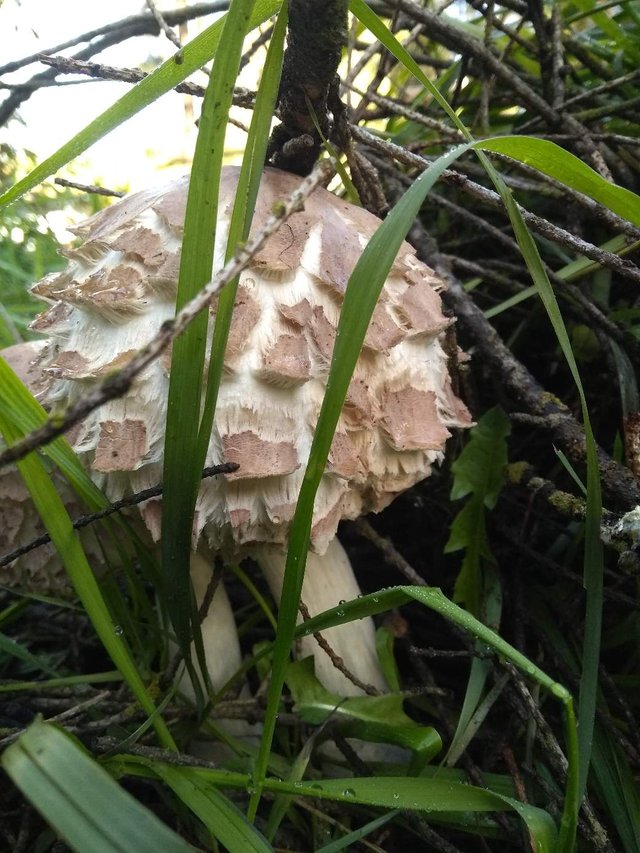 The group is fruiting right next to the sheep pen where I dump tons of spent brewing grains. This acts as an insanely killer growth medium for mycelium, as evidenced by these monsters.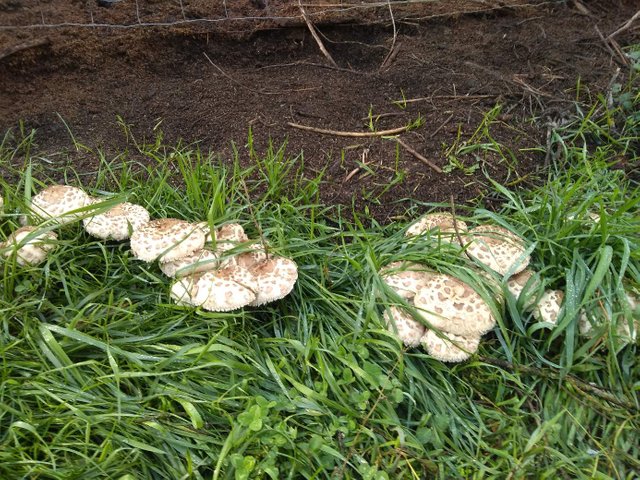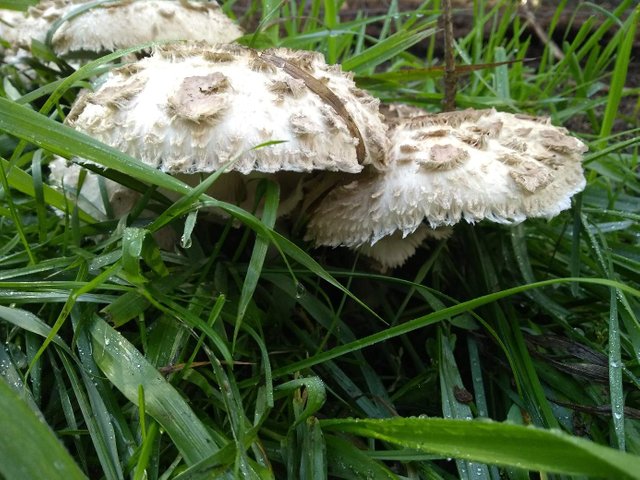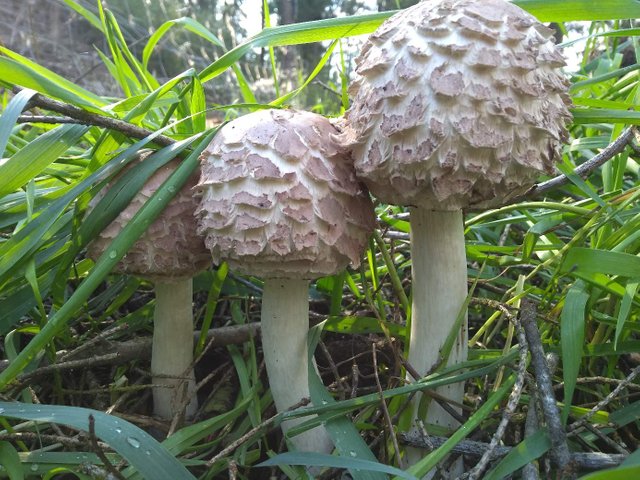 The veracity of the fungal fruiting this year is very likely a portent of a pretty hard winter. Nature knows and will tell you if you listen and look. Part of being a farmer is being in tune with nature and learning her ques.
Posted using Partiko Android