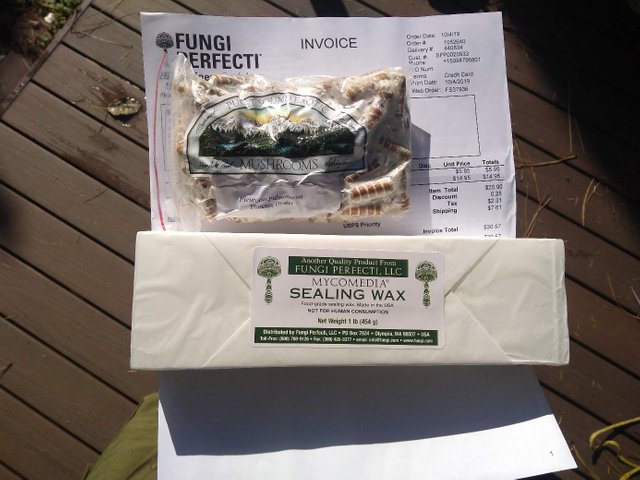 Super awesome! I have my bag of plug spawn and they are in the fridge for a few days. We are expecting lows in the teens for a few nights so I will install them after it passes.
The process is simple really. Use a 5/16 drill bit to drill 1.25" deep holes, pound a plug in, seal with wax, repeat, wait. I will be splitting the bag between 2 stumps so I hope they can out compete any other fungi already in the tree.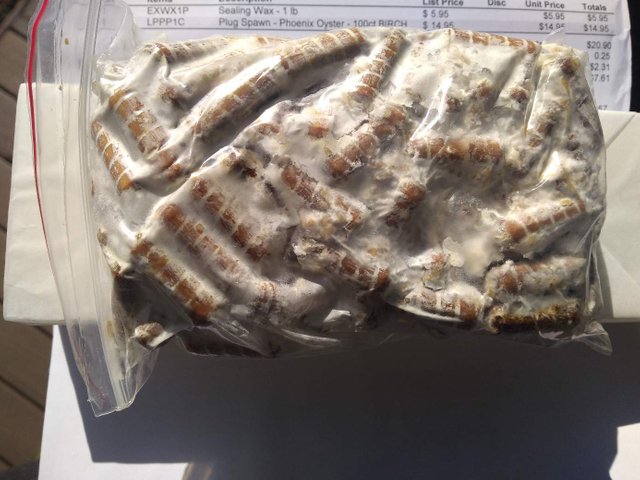 Fungi Perfecti's recent catalog has me drooling and wishing. I am going to have to kick my growing back into gear again. It has been great everytime I have but for some reason my interest ebbs and flows.
So many interests so little time.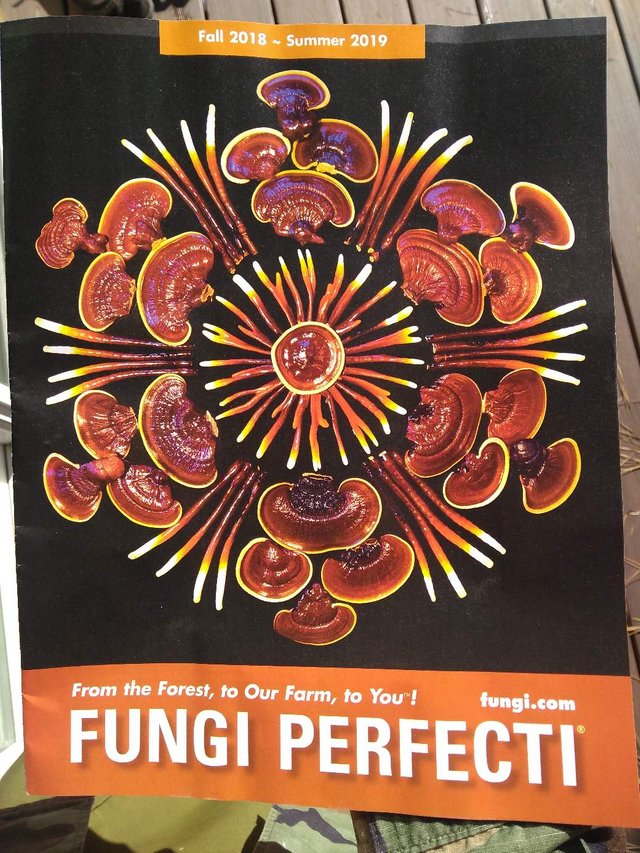 Most likely Saturday I will get them installed in the stumps as the weather looks warm enough then. I am going to cover the stumps in something (not sure what though) to keep them a tiny bit warmer after install.
Posted using Partiko Android