Peach cake with ice cream is most amazing on summer days. We didn't get any yet this year, but I still have a few jars from last year's canning.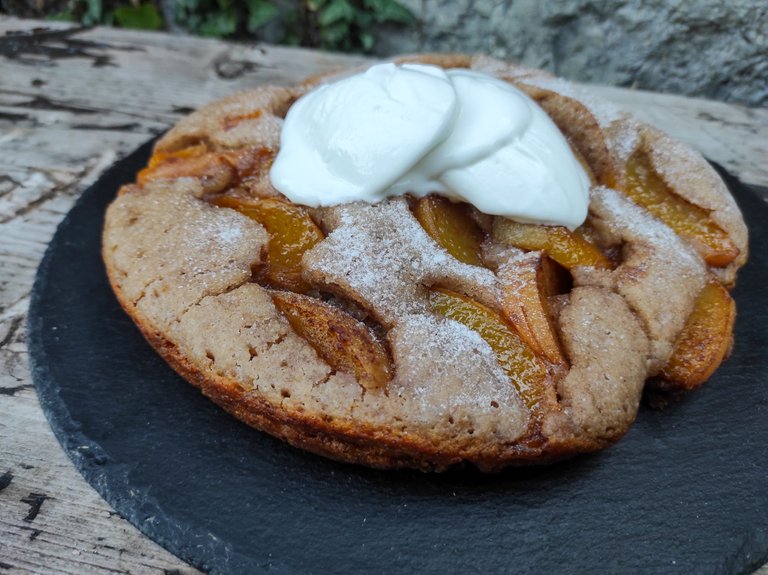 Ingredients:
a jar of peaches
230 g of all purpose flour
2 teaspoons of baking powder
a pinch of salt
65 g of coconut butter
vanilla extract
a tablespoon of apple cider vinegar
2 tablespoons of sugar
a teaspoon of cinnamon
a pinch of nutmeg
Preparation:
Drain the peaches. Save the liquid (you would need 180 ml).
Heat up a pan, add peaches and sugar. Cook for about 3 minutes. Add nutmeg and cinnamon. Set aside.

In a big bowl, mix flour, baking powder, salt. Add 65 g of melted and cooled coconut butter, apple cider vinegar and 180 ml liquid from the peaches (as the liquid is sweet we do not need to add more sugar). Mix until smooth, but don't over mix.
Pour the mixture into the baking tray and add peaches on top.
Place it in the oven at 180 ⁰C, for 35-45 minutes.
Serve it with vanilla ice cream.