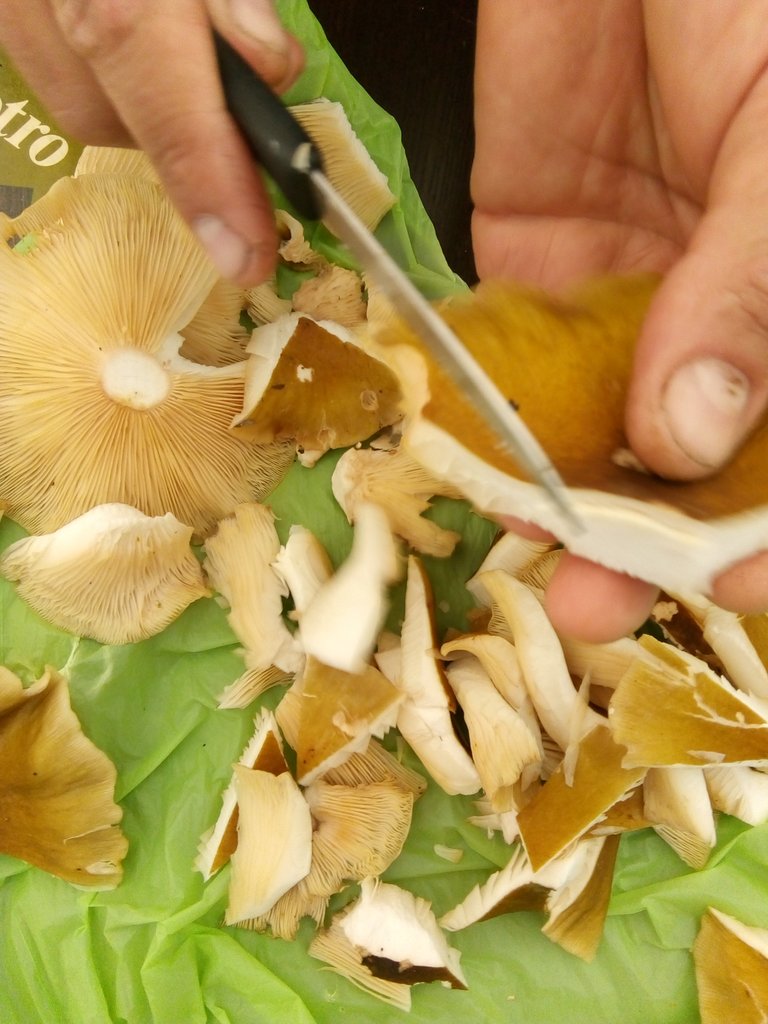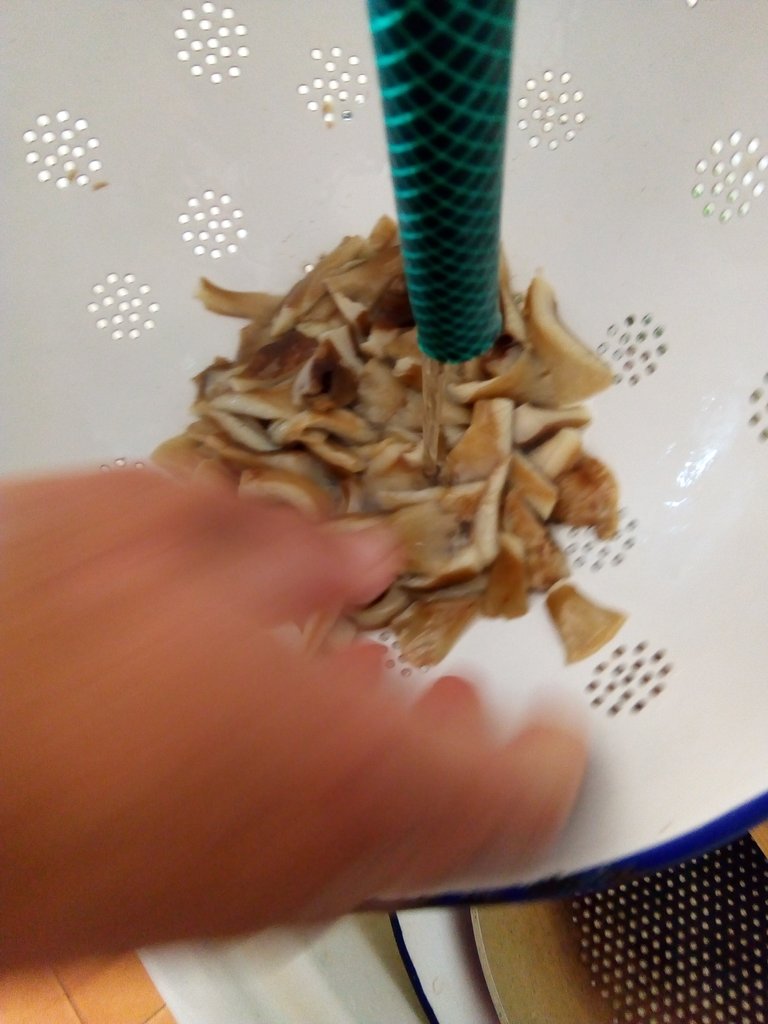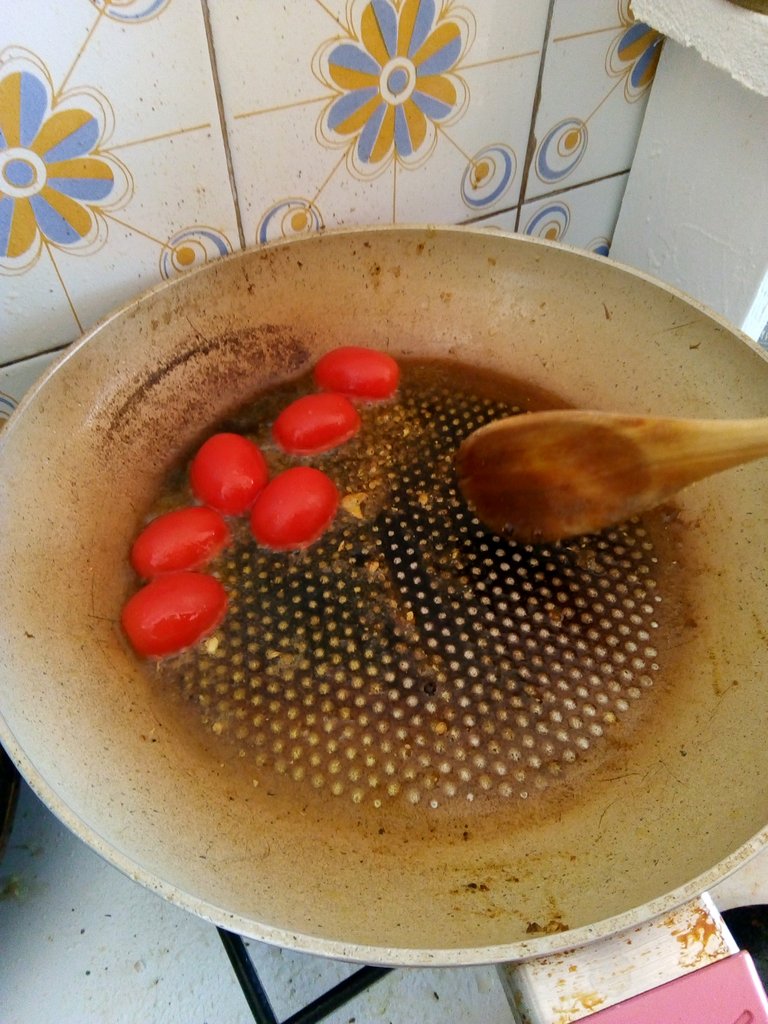 https://cdn.dapplr.in/file/dapplr-videos/clareartista/NQPyxADdCfFFgLeHSknCUOd5cmXKnYGu.3gp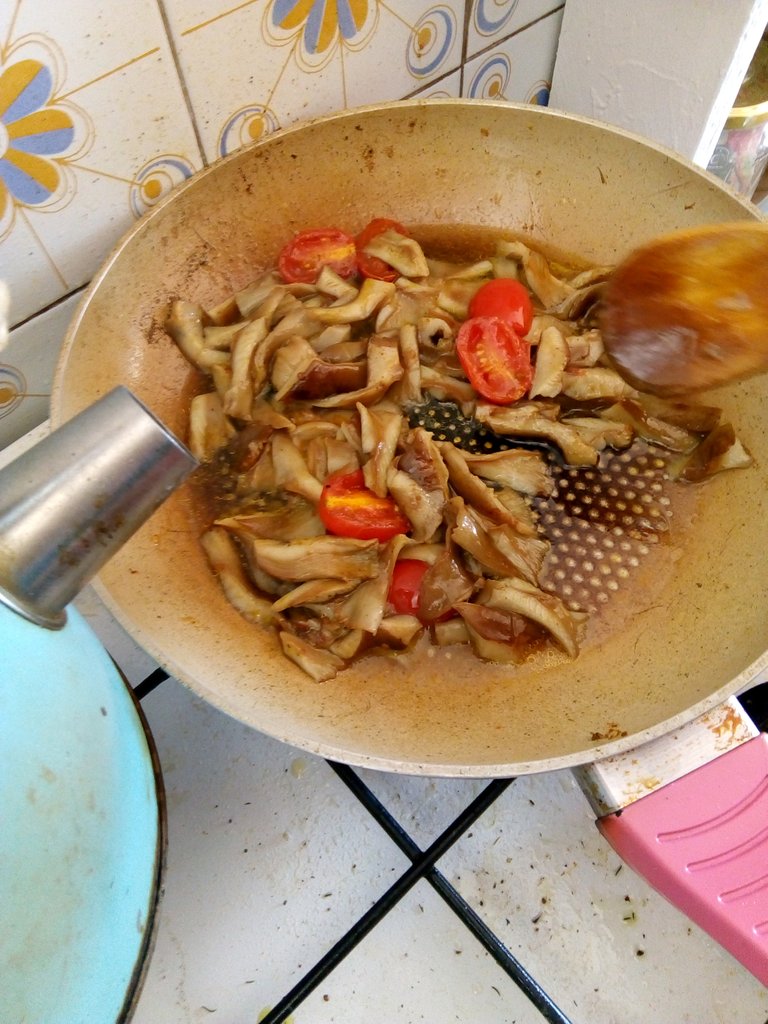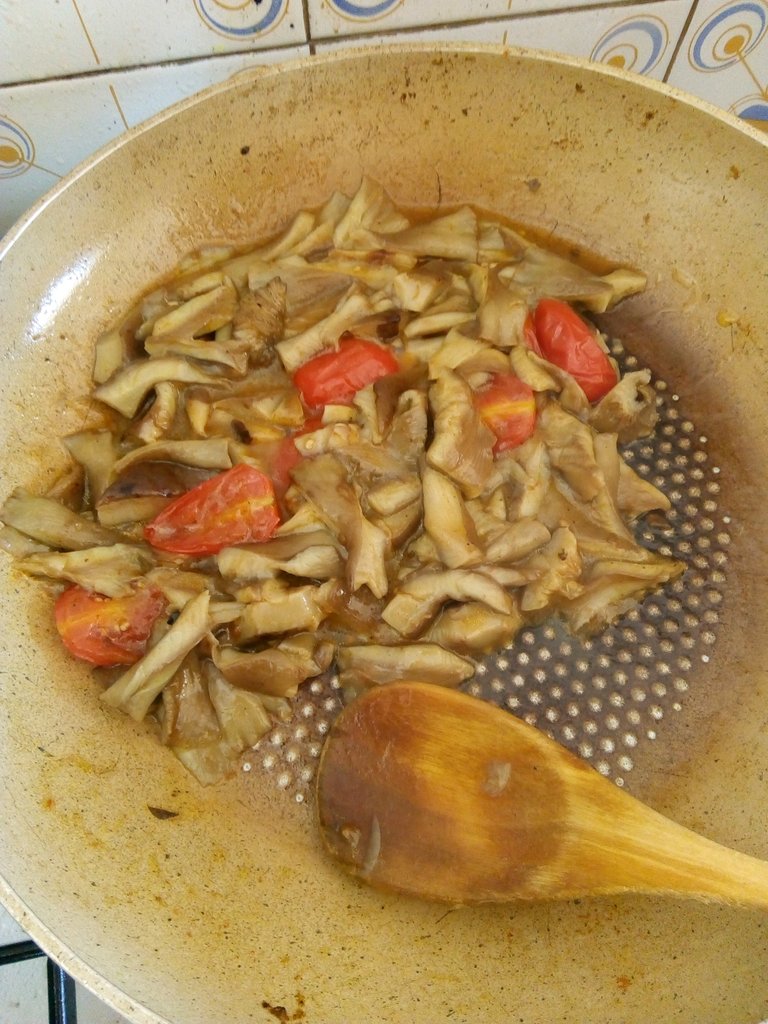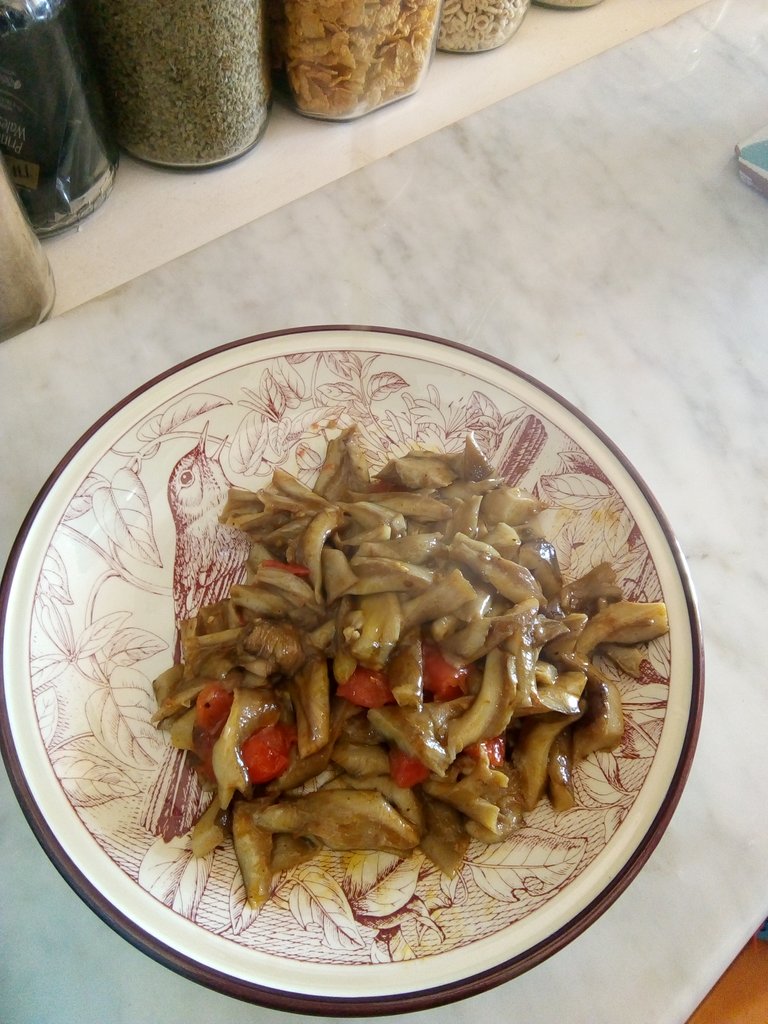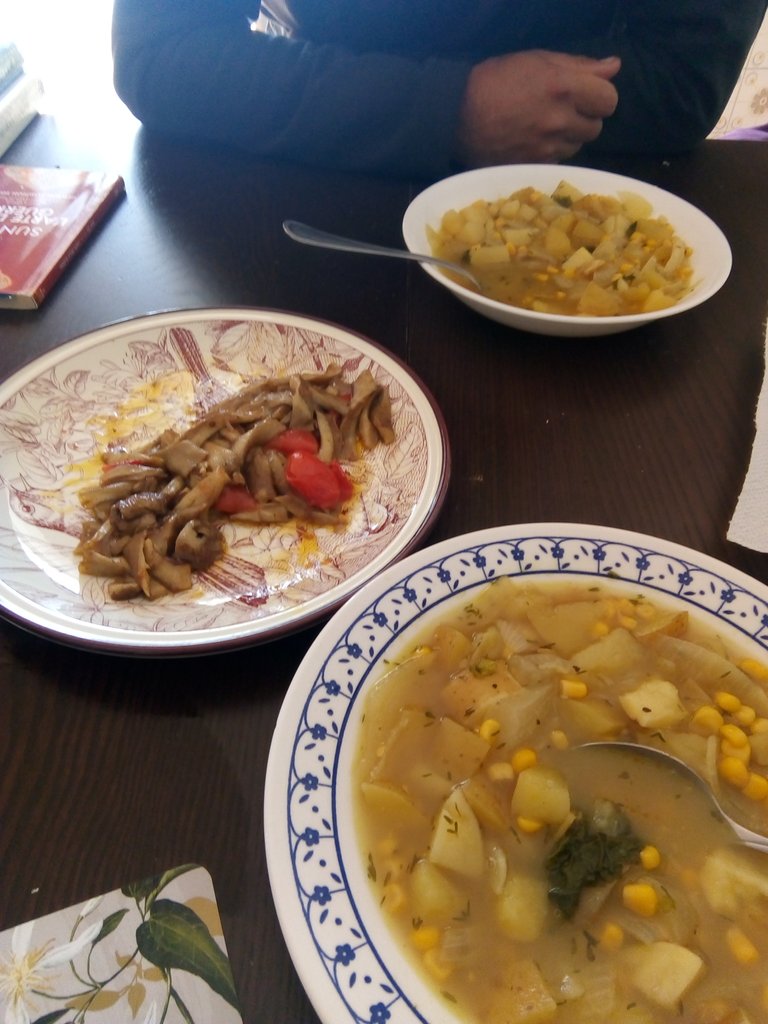 This is Vittorio showing me how to expertly cook armillaria funghi, which he found a few mature specimens of in his garden today.
First, we cut the mushrooms, boiled them in salted water for around 10 mins, then drained the water off and rinsed them in fresh water.
We heated oil and fried a big clove of garlic in it... then took out the garlic.
Then we fried a few small tomatoes.
Then added the mushrooms to the tomatoes....
After frying a few mins cooking the mushrooms and tomatoes together, we added water, to not have the funghi stick to the pan, and to give them some more body. Cooked them for around 10-15 mins, stirring occasionally...
When they'd soaked up all the water, we took them off the heat, plated them up, and drizzled olive oil over them - we ate them alongside a beautiful spicy soup with potatoes and onions. Tremendous meal, full of flavour and wholesomeness 🤗.
Much love and good nourishment to you all,
Clare
@clareartista
Posted using Dapplr