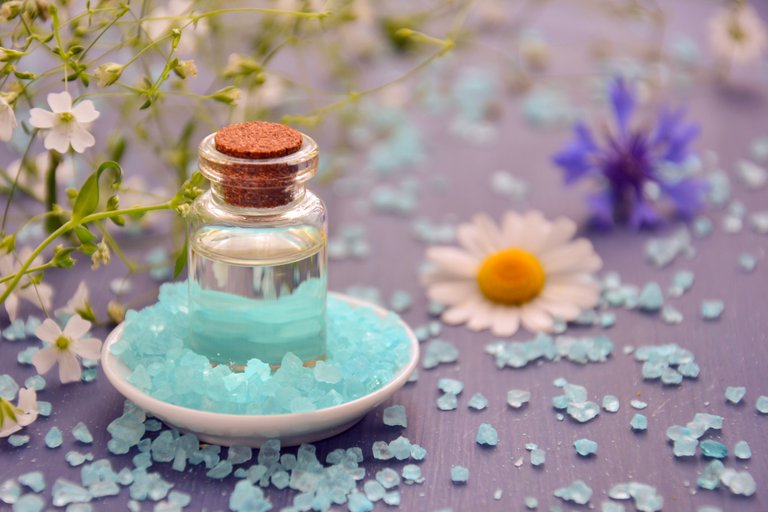 Source
I will start by stating that aromatherapy is a holistic approach to our wellbeing. It is the usage of extracted oils from plants for their fragrance to improve our wellbeing. There are many methods for aromatherapy, such as diffusing it, compresses (hot or cold), applying it on the skin with a lotion, adding to a bath, etc_ [1]. Aromatherapy is proven to be an effective way to treat or help with many symptoms of illnesses. This effectiveness is most likely because our odor receptors travel more rapidly than any other of our senses[2].
Another interesting fact is that our odor sense influences the amygdala, a part of the brain known for storing and releasing emotional trauma. The sense of smell links to the limbic area of the brain known for controlling our emotions [3]. According to this statement, the use of aromatherapy as an approach to our wellbeing is evident. When we smell a soothing fragrance, it can send a wave of emotional energy that can help release emotions and help keep our emotions flowing (even the "unwanted" ones) [4].
On that note, today's article will focus on acquired new knowledge based on research and my life experiences relating to the use of essential oils for my wellbeing. The next part of the article will be based on information found in a book that identifies different essential oils and suggested methods to improve our mental health and for people living with some chronic diseases. The book is called The Complete Essential Oils Book by Julia Lawless. In the last part, I will mention my favorite essential oils.
Aromatherapy to improve our mental health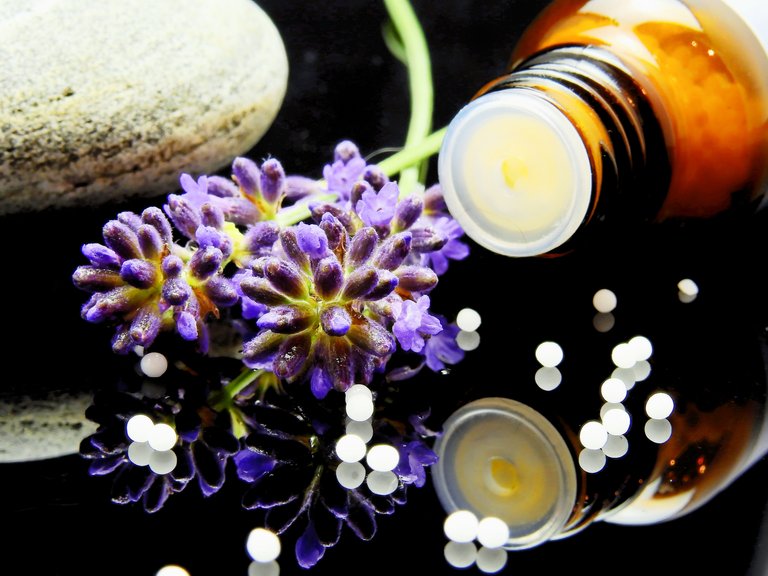 Source
I read in an article that the compounds found in essential oils that have anti-anxiety or antidepressant effects are linalool, limonene, and pinene[5]. So, the higher the content of these compounds, the more effective it will be on your mental health. Before I start, I need to mention that many essential oils could benefit a person's mental health and that I only named a few. Again this whole section is based on the book written by Julia Lawless, and she mentions so many other essential oils. I do highly recommend this book if you are interested in natural remedies for your illness or a loved one.
Anxiety
Recommended essential oils:
Bergamot, chamomile, lavender, neroli, ylang-ylang, valerian, vetiver, rose, clary sage, frankincense, cedarwood, melissa.
Suggested methods:
Add 7-10 drops of any of the recommended oils in a warm bath to relieve anxiety symptoms, including insomnia.

Regular massage can also help someone living with anxiety. A good massage oil blend would be 7-8 each of clary sage, ylang-ylang, and laver in 2 oz of carrier oil.

You can also add 2-3 drops of lavender, frankincense, or bergamot in about 1 tsp of carrier oil and massage the sole of your feet. Please note that the author suggests using sweet almond oil as an oil carrier.

Diffusing soothing fragrance oils in the room, such as lavender, frankincense, or bergamot.
Depression
Recommended essential oils:
Basil, bergamot, neroli, jasmine, melissa, rose, sandalwood, and lavender.
Suggested methods:
Add 8-10 drops of lavender oil or any of the recommended oils in a warm bath.

A regular massage using antidepressant oils such as 7-8 drops of lavender, neroli, or bergamot in 2oz of carrier oil.

Diffuse either lavender or bergamot of an uplifting fragrance in the room. The author also suggests wearing rose,
jasmine or neroli oil as a perfume.
Insomnia
Recommended essential oils:
Chamomile, lavender, vetiver, valerian, marjoram, neroli, and clary sage.
Suggested methods:
**Please note that the author recommends not take valerian more than two weeks at a time since it has a suppressive effect on the central nervous system.
Massage either lavender or chamomile oil at the soles of your feet before bedtime. For more severe insomnia, try adding valerian.

To encourage relaxation and sleep, add a few drops of lavender oil on your pajamas or your pillow before bed. You can also diffuse lavender, marjoram, valerian or chamomile in your bedroom.

Take a warm bath right before bedtime and add 8-10 drops of lavender oil into the water.

A regular massage using calming oils such as chamomile, lavender, clary sage, and marjoram, may help reduce stress levels and promote sleep.
Aromatherapy for people living with some chronic diseases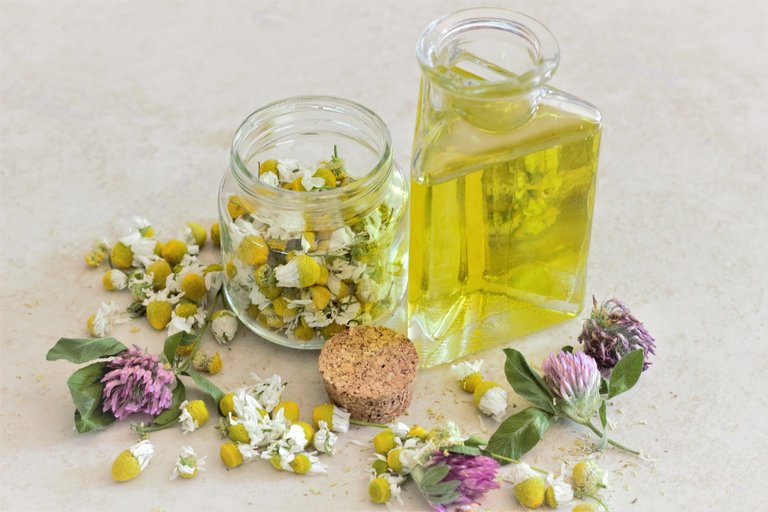 Source
The use of essential oil for chronic disease is very effective due to its anti-inflammatory compounds such as propenylphenols, antioxidants, and terpenes. Some common terpenes present in essential oil used to help relieve chronic disease are cineole, pinene, geraniol, thymol, etc. [6]. Chronic disease is due to ongoing tissue damage and inflammation in parts of the body[7].
Arthritis
Recommended essential oils:
Arthritis inflammation: Chamomile, yarrow, lavender
Arthritis stiffness: Rosemary, marjoram, black pepper
Suggested methods:
***Never rub directly on the inflammation and always move your joints after heat treatment to avoid congestion.
To reduce inflammation:
Apply a cold compress with a few drops of chamomile, yarrow, and lavender on the affected area.
To reduce stiffness:
Apply a hot compress of rosemary, marjoram, or black pepper to the affected area.

Make a massage using 2 oz of carrier oil with 7-10 drops of each lavender, rosemary, and marjoram. Gently rub in the area. Remember not directly on it, several times a day.
Asthma
Recommended essential oils:
Clary sage, cypress, sandalwood, rose, hyssop, melissa, sweet marjoram, benzoin, frankincense, lavender, chamomile, and valerian.
When you also have mucous congestion, the author states you can also use eucalyptus blue gum or peppermint.
Suggested methods:
Mixing lavender, clary sage, or benzoin in with a carrier oil, she mentions almond oil, but I am sure your preferred oil would work just fine.

Diffusing peppermint or lavender in your home, especially when you feel an asthma attack might be starting.

Putting 8-10 drops of any of the oils mentioned above in a bath.
Atherosclerosis:
Recommended essential oils:
Rosemary, lemon, yarrow, lavender, valerian, marjoram, juniper, and chamomile.
Suggested methods:
Massaging yourself several times a week using 7-10 drops of rosemary and lavender oils, and 5 drops of valerian oil in a carrier oil.

Rub this blend at the soles of your feet and in your chest area daily.

Bathing in bath with a few drops of relaxing essential oils such as chamomile, lavender or marjoram.
My personal favorites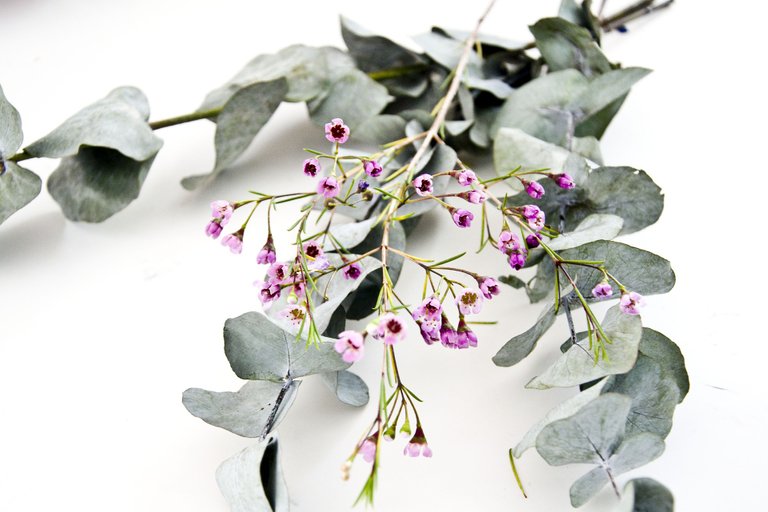 Source
My first essential oil experience happened a few years ago when I noticed that I was having a lot of mood swings. After some research, I went to look for some specific oils which are known to be helpful for my needs, which were especially lavender clary sage and lemon. When I arrived at the store, I looked around, and I was immediately attracted to this excellent blend named "Cool Hottie" by the brand Aura Cacia. This blend includes lavender, geranium, clary sage, peppermint, rose, and sandalwood. I find it amazing; I felt the effects almost instantly. I am not kidding. It also improved my social anxiety I felt when I was at work or a gathering. Since then, I diffuse essential oils in my living room, in my bedroom, and on my lava stone bead bracelet. I use pine/lemon for my living room, and I feel uplifted as soon as I walk through my living room.
My favorite now is eucalyptus, and this one is helpful for me now. I take a warm bath every day with Epsom salt and eucalyptus. I look forward to this soothing and calming moment every evening. It is my way to cleanse my days worth of stress before bedtime, which also helps me sleep like a baby. I also often diffuse eucalyptus in my children's rooms when they are sick with a cold because I find that it helps reduce their symptoms at night.
I love essential oils, and I am happy to have taken the opportunity to do more research on this wonderful holistic approach. I gained new knowledge of different essential oils and how we can benefit from adding them to our lifestyle. I hope this article was interesting and helpful to you.
Thank you for taking the time to read this article and please feel free to comment or follow me for more articles on holistic approaches to the mind/body/soul
[1] https://www.healthline.com/health/what-is-aromatherapy
[2] Dudwadkar and Kumar; AJMAH, (2017))1-8; Naturally Available Essential Oils for Aromatherapy
[3] Ibid
[4] Ibid
[5] Xuesheng Han, Jacob Gibson, Dennis L. Eggett; Tory L. Parker (2017) 812-816; Bergamot (Citrus bergamia) Essential Oil Inhalation Improves Positive Feelings in the Waiting Room of a Mental Health Treatment Center: A Pilot Study
[6] https://www.ncbi.nlm.nih.gov/pmc/articles/PMC6323437/
[7]Ibid