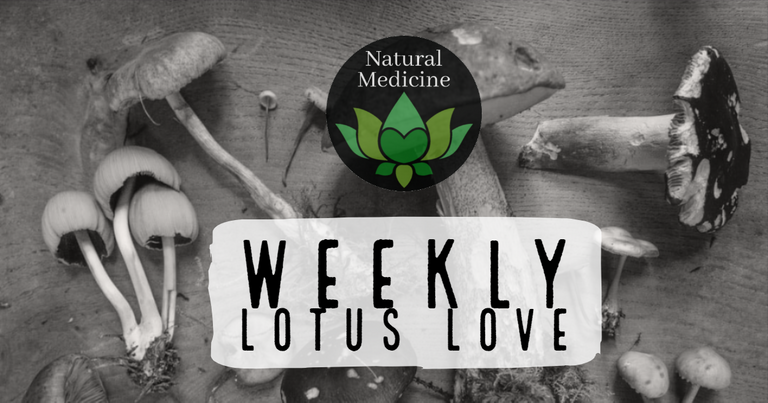 The Best of Natural Health on Steem
Welcome to yet another of our curation posts of 2020, aiming to gather the best natural health content on the Steem blockchain.
This year's curation posts are going to start by sharing ABUNDANCE, offering one of the featured writers here a part beneficiary of the earnings of this post. It's our way of saying thank you! for writing good content. Good content is very much needed in a world of disinformation and fake news - we really value original content backed by anecdotes and hard science, so do make an effort to do some research on your natural medicines if possible. That being said, we also love simply hearing about your philosophies, experiments and emotional interactions with the natural healing world, whether it's starting a New Year's fast, planting a herb garden, interacting with the natural environment, testing out a new CBD product and making gummy bears, or concocting a tincture for a cold. The world of natural healing is vast - from TCM to foraging for mushrooms, ashram life or pranyam breathing. We are happy to reward good quality content with LOTUS and STEEM.

This week I was struggling with the flu, trying not to struggle too much, using all the tricks I've learnt, since I started my much needed journey on the path of self care; from a 24 hour fast and a hike in the forest on my fasting day to drinking liters and liters of hot water with lemon and ginger, from positive thinking and being aware of the words I use when people ask me how I am doing to plainly sleeping more.
It's awesome to have found a community with so many knowledgeable and kindhearted people, who are all each others teachers and students on everything you can imagine related to health.
Without further ado, go and enjoy this selection of inspiring stories:

When we stray away from our most natural state, creative and playful, we develop illnesses. Some illnesses take physical form, while others take the form of thought patterns or habits. We find ourselves in toxic relationships with toxic thoughts. We spend lots more time and energy into criticizing others than becoming who it is we want to be and doing what we can do.
@whatamidoing is sharing his personal journey into art and creativity and how healing it has been for him. Read the full story, Zach's entry in the currently running Art Is Healing Challenge, here:
Art Brings us closer to who we are as creators

As Yoga has made its journey overseas to the western world in the last century, some of the true meaning may have been lost in translation. There are in actuality eight limbs of Yoga, as well as several different Yoga styles themselves. Asana (posture) is only one of the limbs. Asana has in many instances taken over the definition of yoga leading some to believe that it is more of a physical exercise than a deep spiritual practice.
@agiftoflove is back to posting, after a three month hiatus, and how! Get yourself a nice cup of tea and sit down to read her post The Eight Limbs of Yoga. I bookmarked it, to give it a thorough read later, as I'm still very much a yoga virgin and willing to learn more about this subject, to see if and how I can integrate it into my life.

We walked out of the first day of preschool holding hands. She is the person of my choosing who has known me the longest - through every part of my life since I was 3. I have very few friends. I tend to give all of myself, my true self, to my partner, opting to invest heavily in the romantic relationship instead of the friendships.
I found this personal story on friendship by @bia.birch, her entry in the Art is Healing challenge, particularly endearing.
Read the full post - We Walked out of the first day of preschool holding hands - here

I could easily go on and on, sharing more amazing, inspiring, lovely, finger licking (recipes) and overall healing, good vibes oozing posts with you but hey, there's another curation next week and I have a life too ;>) So I will end this with a little list of other related writing that I recommend.
Enjoy the read!
Much love to you all,
What Other Natural Health Writers are Exploring
@paradigmprospect, who - to my surprise - isn't part of the Natural Medicine community (yet), recently started on a highly anticipated journey. In his last two posts, he shares some natural medicine travel hacks with us that almost sound torturous. Not for the faint-hearted:
Disinfection Travel Hacks - #1 Lemon Juice and Disinfection travel hack #2 - Chili Powder here and here
And then I found this write up, while looking for yoga posts worth mentioning. I would love to hear your take on this:
Rage Yoga - Is all the Rage - complete with beer drinkin and swearin
and here's its follow up, by the same Steemian: Beer Yoga
You might also wanna dive into the one week fasting experience that @stortebeker is undergoing right now. Very brave stuff and an intriguing read. Here's Day 5 - Lead Yourself into Temptation. Underneath the post, he's linking to all earlier entries in his fasting journal.
I enjoyed reading - and gave some love to - a number of other posts by @trucklife-family @riverflows @porters @raj808 @fmbs25 @lizelle and others who I might forget to mention. I am pleasantly surprised by the amount of quality content and the variety of knowledge to be found in this tribe.
Let's keep going strong and make 2020 even more amazing,
Vincent
Earn Instantly For Writing Good Natural Health Content
If you would like to earn LOTUS and STEEM rewards for sharing your natural health content on www.naturalmedicine.io, you can sign up for an free FREE account by emailing welcome@naturalmedicine.io. Read more about us on our Welcome Page. We support writers sharing about herbalism, TCM, yoga, meditation, vegan and other healthy diets, as well as earth centred practices such as foraging, permaculture and biodynamics.



We need YOU! Please consider delegating to help keep this collective going. The minimum entry for membership is 20SP (free for members under 150SP), and helps give YOU upvotes, contests, meditation sessions, an awesome discord support group, and so much more!
50SPII100SPII200II300SPII500SPII1000SP