We love our front end. Sure, there's work to be done, and many miles to go, but thanks to @eonwarped, she's looking purty. Have you checked it out yet? We know there's lots of different front ends and we know that can be tricky, but if you're a regular natural medicine blogger, then this is the place for you.
We had a bit of a funny experience last week trying out the code for this - @khaleelezi and @gerber tried their best to help out (thanks to Steemleo for the constant support) but we were missing something important that we just couldn't figure out there and then. Never mind - dear Eon jumped into the rescue, and we ended up with beautiful, clickable links at the bottom of each blog post that appears on www.naturalmedicine.io!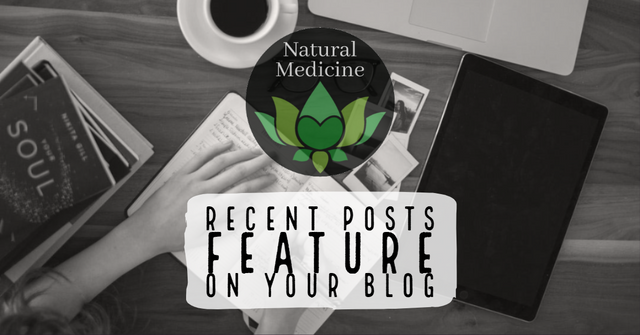 Check out the below postbox of @rawadventuress. Cool huh? It quickly gives you a picture of what kind of content might appear on their blog. This week it's yummy smoothies, some advice on the value of forgiveness, and a mucousless diet for healing. That smoothie sounds amazing! Mango DOES have a nice way of evening out any bitterness.

Pictured below are the post boxes of @sayee, @fennglen, @kindredacres, @wildhomesteading and @alchemage. You'll note that the amount of comments appears in parenthesis just after your blog title. I'm finding this is awesome to quickly navigate to my own posts to see what comments I've missed, especially if I've resteemed a lot that week!
This kind of stuff is what makes our Steem experience - and our LOTUS/Natural Medicine experience that little bit sweeter. If you have any ideas for improvements, we'll do our best to see if we can make them happen - no promises, mind - it's all up to the devs we can find to implement COOLNESS onto the user interface and the awesome guys who make it happen over at Steem Engine.

And thanks a million to all our delegators, old and new, that helps make this stuff happen!! Much, much love!
1000+ SP: Fungi Delegators
@immarojas @realself @riverflows @tribesteemup @walkerland @pennsif
500 - 699 SP: Lavender Delegators
@bewithbreath @missdeli @porters @vincentnijman @yangyanje
300 - 499 SP: Clover Delegators
@alchemage @artemislives @enjoyinglife @hopehuggs @metametheus @nainaztengra @nateonsteemit @phillyc @richardcrill
200 - 299 SP: Yarrow Delegators
@amico @anttn @bearone @cmplxty @digitaldan @holisticmom @mountainjewel @solominer @trucklife-family @zen-art @quochuy @wildhomesteading @goldenoakfarm @edgarare1
100 - 199 SP: Dandelion Delegators
@anggreklestari @barge @dazedconfused11 @eftnow @madushanka @minismallholding @sagescrub @senorcoconut @thelaundrylady @tibfox @viking-ventures @yangyanje @crescendoofpeace @mrnightmare89 @consciousangel7 @sallybeth23
0 - 99 SP: Mint Delegators
@allyinspirit @amymya @bala41288 @belleamie @bengiles @bifilarcoil @binkyprod @brutledge @cambridgeport90 @canna-curate @careassaktart @claudiaz @crosheille @desertrat @frejafri @hafizullah @inuke @julianhorack @kimmysomelove42 @ligayagardener @lizelle @mayb
@ofsedgeandsalt @organicgardener @owasco @plantstoplanks @raj808 @rebeccabe @rem-steem @samstonehill @senattor @simplymike @skramatters @sn0n @squishysquid @thereikiforest @thetreeoflife @thistle-rock @torico @tryskele @vibesforlife @wildlocusthoney @xwalkran @yestermorrow @your-poet @tixinhacapitinha @a1-shroom-spores @justinparke @mrnightmare89 @troyvandeventer @fennglen @evernoticthat

Oh, and if you're wondering what tags to curate? Our curators look at most of these tags and much more! Check out www.naturalmedicine.io for a full list of supported tags.
| naturalmedicine | health | healing | yoga |
| --- | --- | --- | --- |
| spirituality | herbalism | homesteading | innerblocks |
| vegan | meditation | wellness | cbd |
| qi gong | keto | tai chi | herbs |
Thinking about writing a #naturalmedicine post this week? We have upvotes to burn and will resteem the best of you to nearly 1,000 followers! Go you! We're also resteeming on our @uplotus account, so go give that a follow too! That's the one where you'll see the LOTUS rewards.
All the curation and author rewards in LOTUS for this post will be burnt to help the ecosystem.

We need YOU! Please consider delegating to help keep this collective going. The minimum entry for membership is 20SP (free for members under 150SP), and helps give YOU upvotes, contests, meditation sessions, an awesome discord support group, and so much more!
50SPII100SPII200II300SPII500SPII1000SP