We are at the end of the first week of the challenge - a little quiet this week, but knowing Natural Medicine folk, they've got their medicine brewing hats on and we'll be flooded with preventative medicines next week! It was cool to see both psychological and physical AND environmental preventative medicines feature in these posts. Personally, I learn alot by entering these challenges, even if I'm not eligible to win. Simply researching and writing teaches me a lot! What I'm really struck by is how much a little knowledge helps us understand how we can ward off disease, ill health, mental health and environmental health. Knowledge is Lotus Power!!!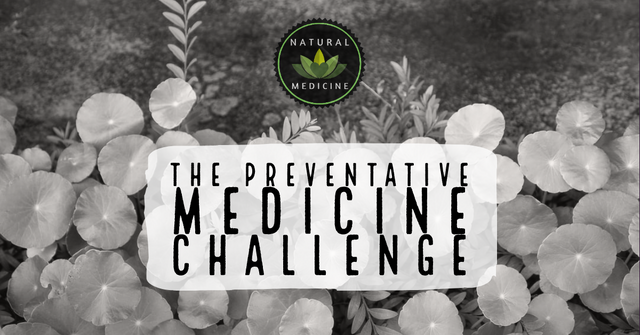 For now, we had some lovely preventative medicine posts. Do go give them some love!
My Preventative Medicine by @fredkese, on neem.
Nadi Shodhana by @artemislives
A Panther in the Dark by @zeleiracordero.
Preventative Medicines for the Land
Using Herbal Oils as Preventative Medicine by @riverflows
It was super hard to decide, as they are all so different. This week's prize of 50 Lotus (and 150 LOTUS burned, contributing to the Steem economy) is @wildhomesteading! It was great to see a 'medicine for the earth' style post feature in one of these challenges Enjoy your Lotus!
All posts this week go in the running to win up to 40 Steem next week plus some Lotus.
If you have posted a link to your post and it's not featured here, it's likely as it was after I scheduled the post. I'm off camping in the morning and won't get time for last minute checks - but never fear, you'll be curated and added to the winning post!

Did you know that Natural Medicine has it's own front end - https://www.naturalmedicine.io? By using this front end, you not only earn our native token 'Lotus', but can find other like minded folk posting on everything from herbalism, meditation, healthy eating and essential oils, to homesteading, cannabis and environmental health. If you'd like to delegate to show your support of natural healing wisdoms, and recieve benefits from upvotes to great contests and prizes, and help support us curate worthy content, please click here! If you'd like to join our Discord server, come join us here .