I have a vision of how I want to live my life, but I keep getting distracted, pulled off track!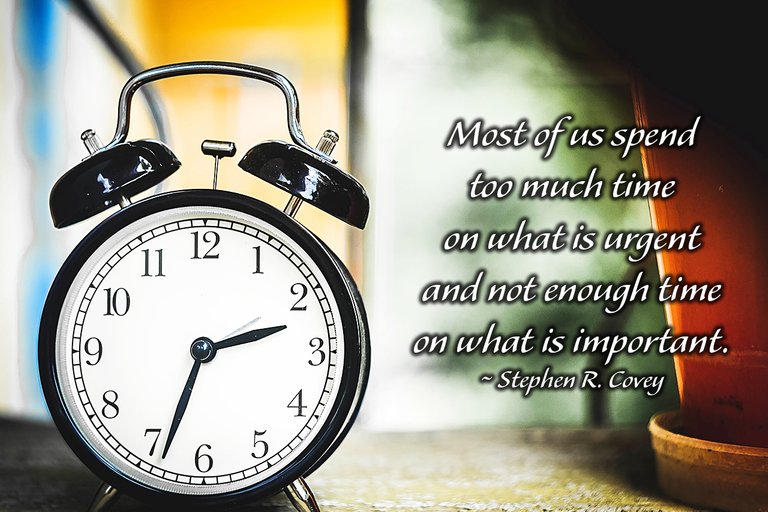 As I have been making changes in my life, improving my life to a better state of being, I find I need to keep more focused on things that matter most. I realize how precious my time is and that time waits for no one, also that if I want to fulfill my aspirations, these other meaningless activities need to be weeded out of my life.
I want to get to a point where each of my daily activities are meaningful and of high quality – to have my days filled with things I value - to live intentionally!
A good ideal but not that easy to put into practice!
I keep checking in with myself saying
Is this really what I want to be spending my time on?
or
Is this really what I want to spend my money on?
Or one more thing,
Is this really who I want to be spending my time with?
The last one, I ask that, for there is the influences of others in your life, which brings to mind something I read which had quite an impact on me:
You're the average of the five people you spend the most time with - Jim Rohn.
That includes online, in videos or from the books people write that you read, so it became clear, to choose wisely!
I find it hard to pass up seemingly great opportunities that really hold no relevance to the way I want to live my life but I fool myself saying things like "you never know" and get pulled off track.
And habits or patterns are often difficult to break, yet so easy to revert back to the old ways. It is hard to stay on track, to move towards the vision of living I have, That of a healthy and prosperous life growing in my wisdom.
The best path for me is to have a conscious, more intentional living and with that it really helps to know myself, be aware of my patterns and if there are any set ways of behavior. Also to be able to see thoughts, emotions as they arise and work towards being able to see things with some degree of equanimity. I know the necessity to remain flexible, for things are always changing, coming into being and passing away.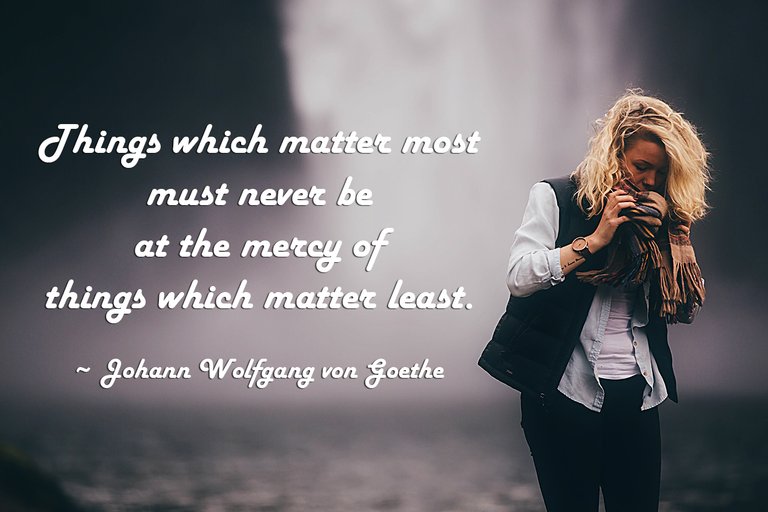 I am grateful I have my health and feel fortunate to have a lifestyle that fits into my finances. My base needs are covered and I can pursue my interests and live a comfortable lifestyle, peacefully and happily in the forest home of my choosing. I want to remain secure so I will plug any leaks there may be that will drain that out of my life.
I know with my finances, for more conscious living, being aware, it is necessary to track my money, what it is I'm spending it on and what resources I have coming in, adapt conscious spending. This seems to be a weak spot for me (although I am getting better.)
My husband really advocates for tracking your spending and I intellectually agree it is a good thing that would be for the betterment, but somehow it hasn't really seemed important enough to really dig into it. I have always lived within my means, but as we are getting older, and will be on a fixed income, plus being aware that living may not be as easy and there may be some harder times coming, I have been putting more effort this way.
At times I start off with good intentions but soon I start slacking off. That little part of me that doesn't want to be bothered with it pops up and is becoming a bit of a block!
Yet as I write this article I start to feel my resolve building and feel ready to take more action. I have started to set my intention.
I can start building those healthy habits. I'll take steps knowing that with each step, it is taking me closer.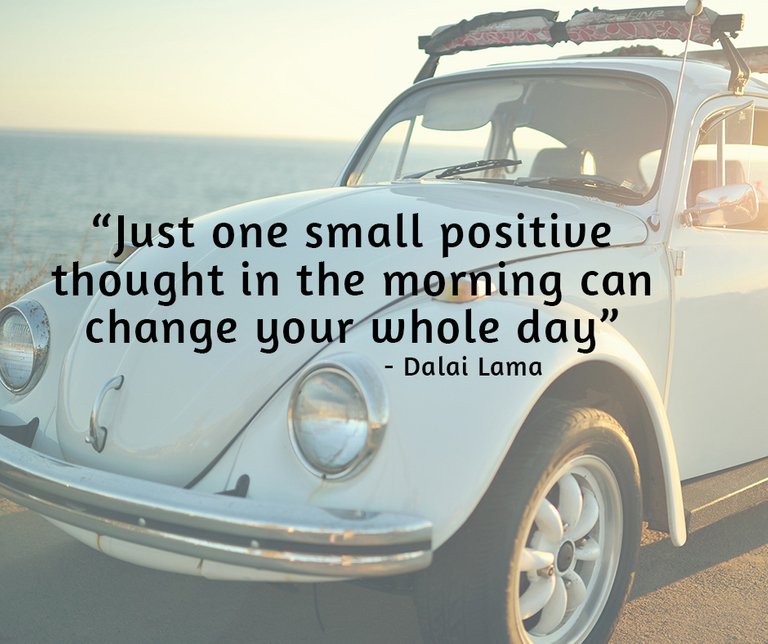 Remembering a lesson I had learnt, I will not force these things, making it an act of sheer will but by knowing myself, what are the best times of the day to exert some will and get the most return for my efforts, giving me some successes which will propel me on to doing more, I'll be creating a smoother movement along the path.
I know there will be hurtles to overcome but that is all part of life and I have developed a certain resilience through the years.
You know, I think this has been enough writing, I have set my intention, I've got a a record of my bank statements, I'm putting a little notepad in my purse, close to my wallet so I can track my spending, and I'll more openly discuss our spending and funds with my husband so we can
prepare for the worst of times so we will only know the best of times (a saying by Robert Kiyosaki)!
I wish you all happy, healthy, prosperous lives!
This is my entry to the Natural Medicine & Inner Blocks Medicine Block Challenge Find out about it here
Images were modified from Graphicstock.
Thanks for stopping by!

Proud member of @naturalmedicine, @homesteaderscoop, @tribesteemup, @ecotrain, @freedomtribe, @earthtribe & @steemitbloggers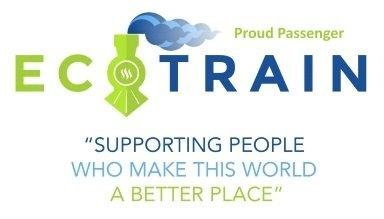 Discover previous ecoTrain magazines at @ecoTrain plus news on the Eco-Village at www.ecovillages.io


Discord
About


Visit my store - Porters Place at
https://homesteaderscoop.com/store/porters-place/

Grateful for the curation and support of
@tribesteemup