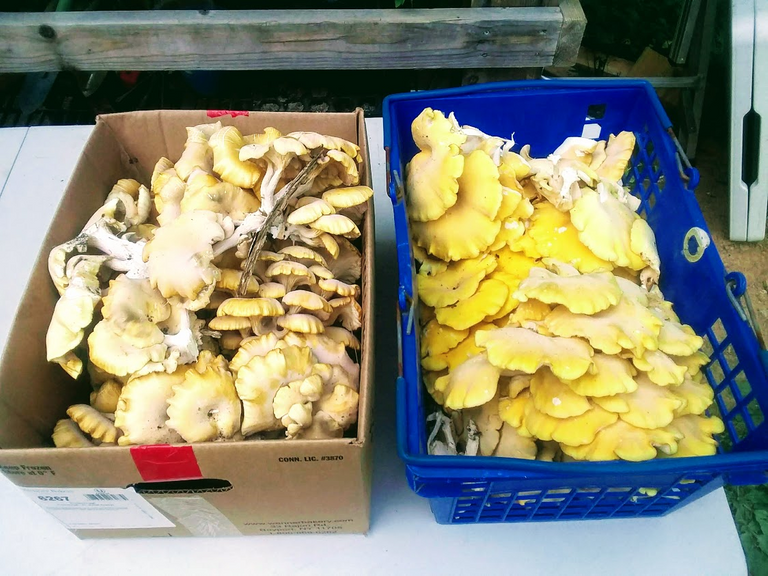 Just over 15 lbs of Golden Oysters foraged in our backyard! We had to share this stuf with our friends of course.

Here's a little something I wrote a few weeks ago now, and forgot to post... Things have calmed down since then. Although there's still some stress hanging about, we keep on moving forward in our progress building an education center for Self-reliance, Rewailding and Natural Building.
This week is a bit of a grim one... My wife is out of town for here step-mother's funeral, her brother was supposed to go with here but he overdosed and is in the hospital.
I don't think I've ever had so many things pile up at once on me. If you want to take a quick look at them all here they are:
I've had to deal with being forced to sell my apartment in Brooklyn.
Putting the pieces of the "building a house" puzzle together (which is no easy task, thanks to all the state and it's regulations!).
Moving and sizing back down to an RV from a well packed 1200 sqft house.
Getting a puppy in the middle of that... He is very cute and I am happy to have him.
Playing and taking care of a 6 year old who's an only child (I want to play, I don't want to be that "work all the time" dad).
My wife's step-mother passed away shortly after some drama her daughter put everyone through.
My brother in law overdosed and came super close to death. He is still critical in the hospital but he probably won't be the same.
And all this ongoing covid bullshit.
Yeah it's just a few things, and some of you may say that's nothing, and that you go through that kind of thing every day. Well I'm sorry if you do. As for me, I'm not used to it and I can definitely see how some people can completely break down when this much pressure is on, all at the same time.
It's crazy how intense life can be sometimes, and yet when you're somewhat stable you get through it no matter what! I am so grateful to be surrounded by friends and family who can help each other when times are tough.
AS ALWAYS... THANK YOU FOR LOOKING, YOUR SUPPORT IS GREATLY APPRECIATED
---
---
Find me on Social Media:
Insta: https://www.instagram.com/mugwortexpress/
LBRY: https://lbry.tv/$/invite/@MugwortExpress:5
Odysee: https://odysee.com/$/invite/@MugwortExpress:5
Minds: https://www.minds.com/register?referrer=NoMansLand
---
---
FINDING AND HELPING DECENTRALIZATION EVERYWHERE: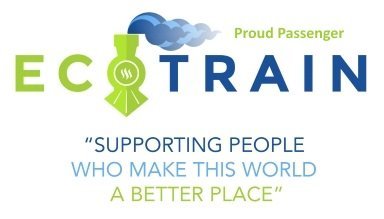 If you want to know what really is inside this Coconut, take a look at my Humans Of Steemit.
And don't forget… Dreams Come True!