These past few days, I have been contemplating to make a worthwhile post that could benefit my Hivean family. Fast forward, I came up with this idea. Today, I wish to start a series that I will call "From Garden to Table." This is to encourage everyone, especially Filipinos, to plant their own garden in this time of pandemic and see the benefits of having a backyard garden.
The Philippine government have been calling out Filipinos to plant in their respective yards, knowing that the fight against this pandemic might still go on for a while. Many have acceded to the authorities. I have seen friends who kept themselves busy from acquiring loam soil, seeds to plant, and the actual gardening itself. Being a gardener at heart, I am happy seeing them develop a love for planting.
Since we have been gardening for more than two years and is already reaping the fruits of our labor, I'd like to share with everyone what are some things that we do with our produce.
Hence, I'd like to present:

From Garden to Table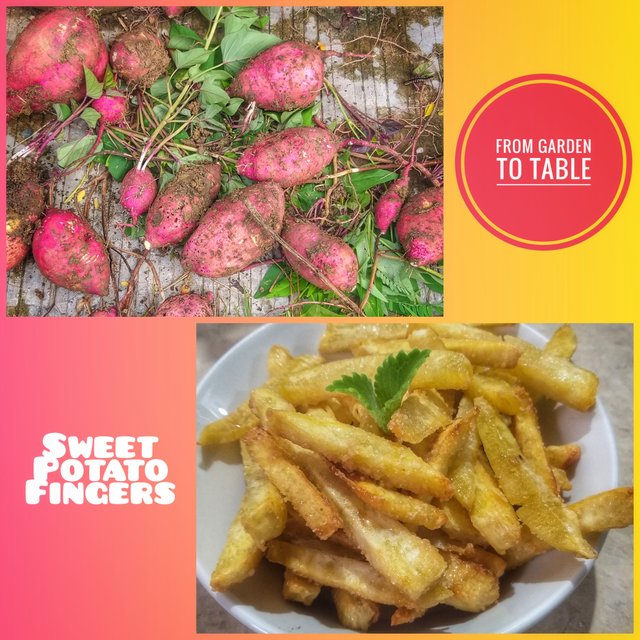 Today, I'd like to share a favorite Filipino snack--SWEET POTATO FINGERS.
SWEET POTATO FINGERS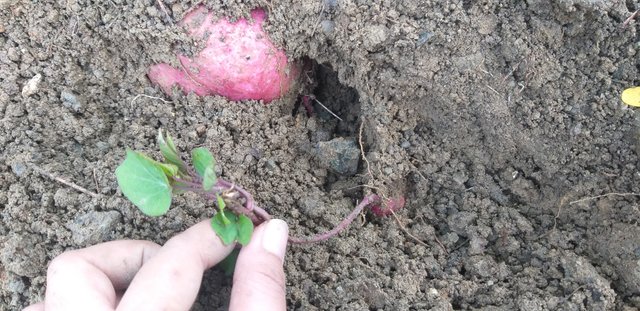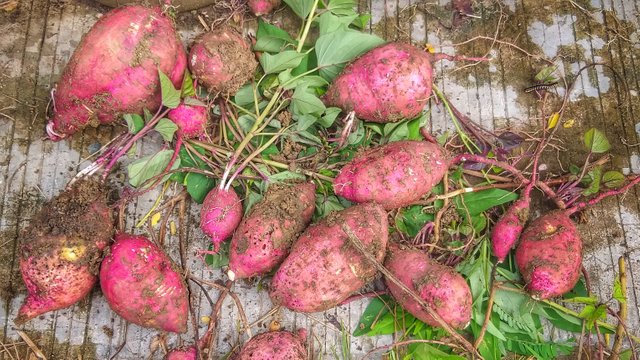 I harvested sweet potatoes a couple of days ago. I was excited because this is the first time I have uprooted quite a lot!
I want my son to eat "real food." Sometimes media advertisement pose a threat, because he is eager to try food from the fast food restaurants advertised on television. 😢 But, if he is satisfied with what he is eating at home, I noticed that he is not craving for those junk. One of the snacks he wants me to prepare is SWEET POTATO FINGERS.
Here is how to make it.
INGREDIENTS:
1 big sweet potato
2-3 tbsp brown sugar
1/4 cup oil
PROCEDURE:
Wash and peel the sweet potato.
Cut it in sizes like fingers.
Heat a pan with oil. Put the chopped sweet potato in the pan.
Add the sugar.
Stir until the sweet potatoes are covered with sugar.
Fry until golden brown.
Remove from the pan. Let it cool and serve.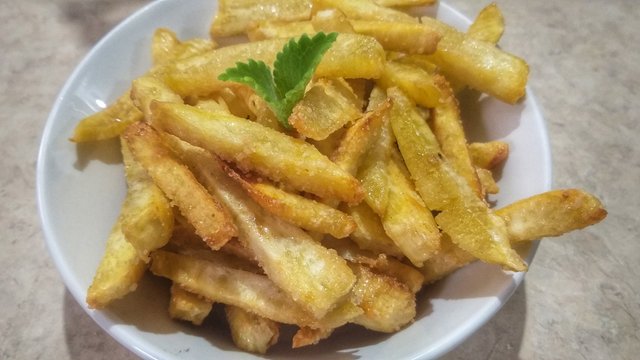 It's a very simple snack but is very healthy.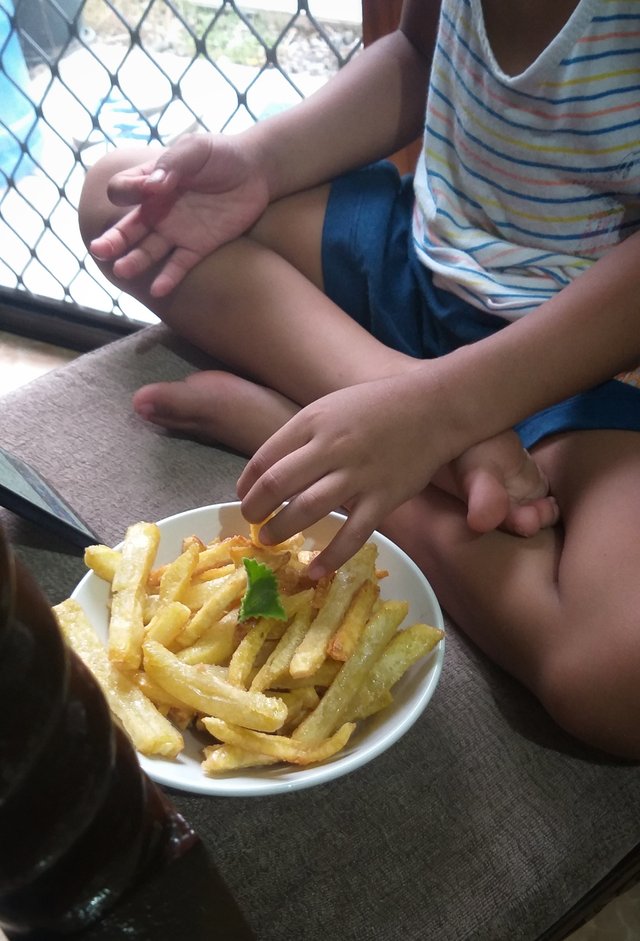 You see? He is busy munching the sweet potato fingers while watching his favorite cartoons on the phone. Try it and you'll love it!
Health Benefits:
Sweet potatoes are known to be a good source of fiber, vitamins and minerals. Aside from that, sweet potatoes are rich in antioxidants that protects the body from free radical damage and chronic disease. The fiber and antioxidants in sweet potatoes promote the growth of good gut bacteria and contribute to a healthy gut. Sweet potatoes are also an incredible source of beta-carotene. In fact, 200grams of baked orange potato with skin provides more than 7x the amount of beta-carotene that an average adult needs per day!
Source