I mean, who is this "Joe" anyway? Move out tha' way Joe! Cece's taking over this recipe!
---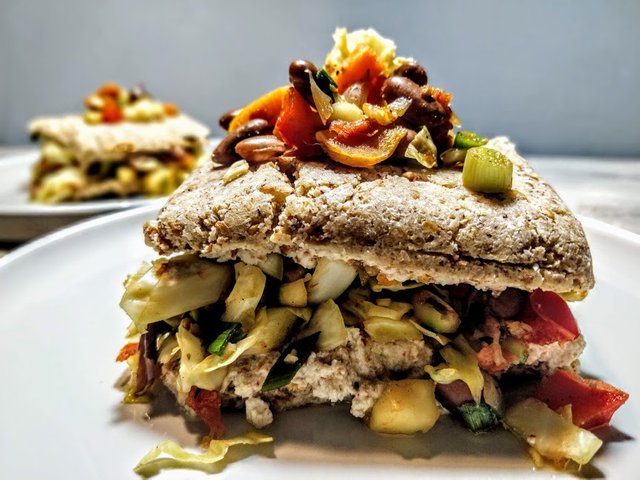 ---
Do you have a favorite comfort food from childhood?
Sloppy Joe's are one of the first things I remember making with my dad but, most of the ingredients in the recipe we used waaaay back then were not within my realm of dietary ethics now.
Therefore, this is my take on a sloppy Joe AKA sloppy Cece 😂! Vegan, gluten free, sugar free, and made from scratch! YUM!
Pinto beans take over the base, swimming in deliciously slow cooked veggies and spices and it's sandwiched by homemade coconut, almond garlic buns!
David Katz, MD said in an interview I was listening to recently, if every American subbed beans for beef, the US could come close to meeting their GHG goals even if people continued in all other habits the same! That's a huge shift for one small substitution!
As an added bonus, it would also mean less deforestation and would free up more than 50% of crop land in USA!
So bring on the beans and leggooo that environmental implication!
---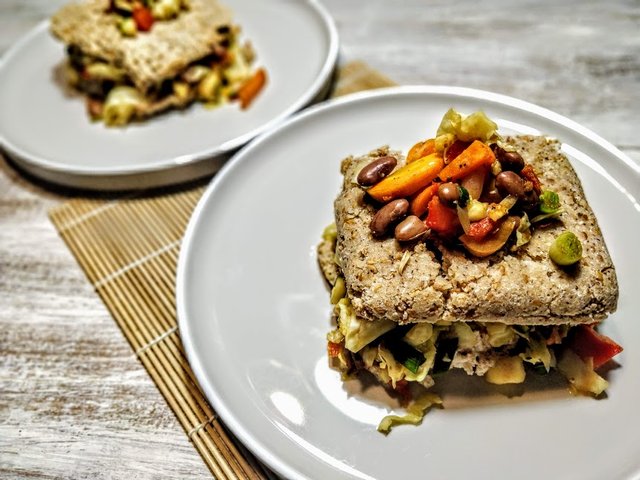 ---
What You Need:
---
Slow Cooked:
1 cup pinto beans (soaked overnight and cooked most of the way)
2-3 tomatoes (diced)
1 red bell pepper (diced)
4-5 shallots and/or 1 onion (minced)
1-2 carrots (diced)
3-4 garlic cloves or go on and get garlicly... maybe I used a whole head (minced)
1/2 green cabbage (thinly sliced)
1/2 zucchini (diced)
1 red chili pepper (spice up to your preference)
1 cup veggie broth
1 tbsp Bragg's liquid aminos
1/2 tsp Pink Himalayan sea salt
1 tsp black pepper
1 tsp paprika
---
What To Do:
---
Soak your pinto beans overnight in filtered water
Drain the beans in the morning and cook them until they're pretty tender (not all the way)
Mince up your garlic, carrots and onion in some coconut oil on medium heat. Cook for about 5 minutes.
Dice up the chili pepper, bell pepper, tomatoes, zucchini and cabbage. Set the cabbage and zucchini aside.
In a slow cooker, throw in the tomatoes, bell pepper, chili pepper, beans and the garlic/carrot/onion mixture with the veggie broth, spices and Bragg's
Let everything cook in there for as long as you have time for. I set mine to slow and let it go for 3 hours then took my first round out (because it smelled so good I got impatient) then the second round was about 5 1/2 hours and even more delicious!
Add the cabbage and zucchini about 30 mins before you plan on eating making sure to stir a few times to have it all cooked!
Serve on a gluten free bun and if you spread on some vegan cream cheeze no one will complain!
---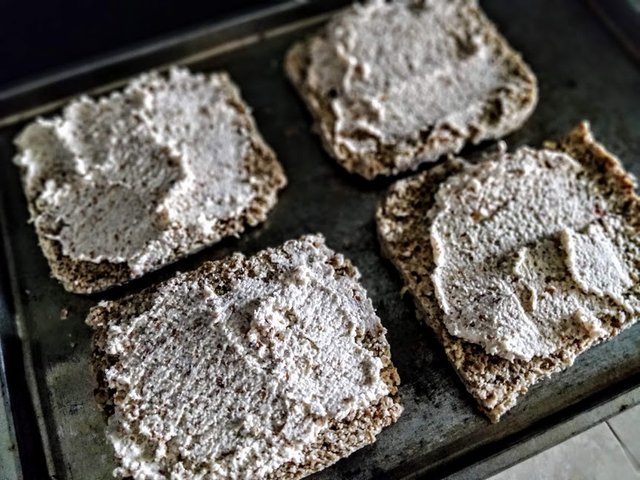 ---
So, I am gluten free and I'm eating low carb right now so I MADE MY OWN BUNS in the heat of the moment and I'll share that whole recipe experience with you in another post but they were delicious and made from almond and coconut flour!
Messiness guaranteed!
---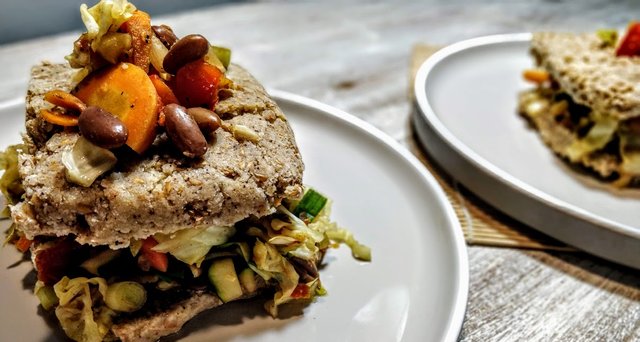 ---

I wish you yummy in your tummy!
Love and Light ✨
Cece 😘🧙
This post is original content by Cece Heart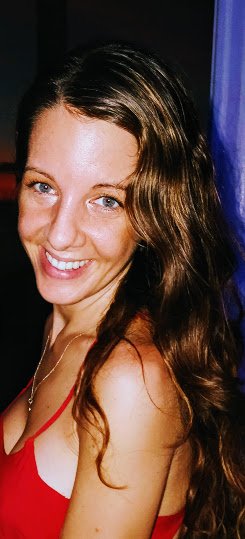 What did you miss from me? Here's what I've been up to lately
(and there is plenty more where that came from!)
Crust-Lust: Perfect Pie Crust
Iced Brown Morning Potion
I Don't Know What This Is But It's Delicious
Not Hamburger Helper
What About Elevenses?
The Winter Olympics Nail Driving Champion + Hot Chili Pot
I'll Take Fries With That Rainbow
The Avo-calypse
Why Rejection is a Reflection
Deep Dippin' Cheap & Easy
Make Your Leftovers Great Again
📺Vlog: Introvert Crawls Out Of Cave
Veggie Patties
📺Vlog: Your Food Tinder Date
Close Your Eyes: Poem
Easy Bowl Life Is Where It's At
📺Vlog: Intuition In A Time of Uncertainty
The WRap Star
Hot Bowl You Can Eat All Day!
📺Vlog: Hacks to Make Quarantine Work for You!
Intro to Hive
The Tale of the Wild Wild Cookie
Must Share Thoughts on Quarantine
4 Delicious Quarantine Snacks
To Quiche or Not to Quiche
Gluten Free Crust
Fysh Curry
Coffee Talk
Guiltless Brownies
Green Protein Fiend
Balinese Rendang
Loaded Jicama Fries
Cookies and Cream
CocoNutty Dream Cream Curry
Spinach and Quinoa Bathing in Tahini
Deliciously Unsuspecting Cabbage Fry
Pesto Impresso