Do you think making your own 'za crust is too hard? Think again! I'm here to change all that!
---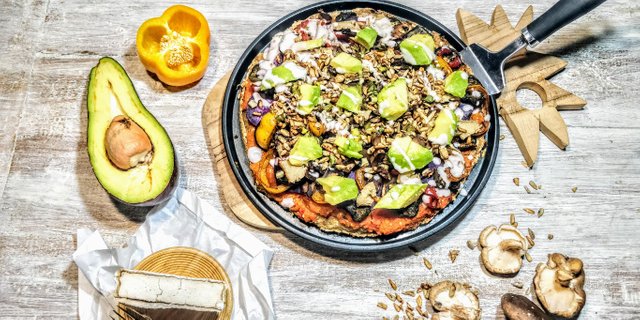 ---
I know this pizza (that beauty in the photo above) has a lot of glory all over it (but that's not what we're here for today.) TODAY, we're honing in on the CRUSTTTTT!
I have been super into pizza lately...
OK, I AM ALWAYS INTO PIZZA!
I feel like I was born 90% pizza! My dad's Italian and can constantly be found making himself a pizza in his pizza oven and if you ever ask him for food, you can predict it will be some 'za coming your way.
Now I adore my papa bear, but he and I had some disagreements concerning gluten and cheese... and meat.
See, gluten binds the pizza crust into this perfect dough... it's genuinely difficult to replicate (you know all about the GF cardboard crust!)
But I am not one to roll over when a challenge is presented so I am often trying new recipes to make the experience delicious without any white flour involved!
Now, I have to give this to you with a warning:
IT'S SO DELICIOUS -- you just might convert!
---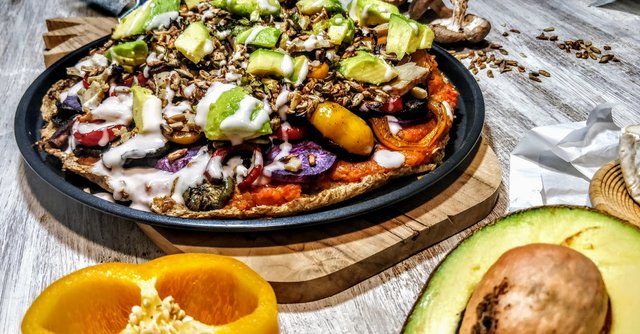 ---
What You Need:
1/2 cup flax seeds + 1/2 cup water (let sit together for 5 mins and "fluff" with a fork)
1 cup cooked millet
2 cups steamed & towel dried cauliflower
1/4 cup psyllium husk
1/2 tsp garlic powder
1/2 tsp onion powder
1/2 tsp sea salt
---
What To Do:
---
Take all of the ingredients and pour them into a food processor. (If you don't have one, you can do this in a bowl or with a mixer.)
Pulse in food processor/mix until it forms a dough.
Gently press into pizza pan that's been coated with coconut oil.
Bake for 15 mins (350'F)
Flip (it should easily come right out and you can turn it over)
Add whatever toppings you want
Bake again until everything is cooked
(The other side of the crust needs about 10-15 for reference)
Mmmmmmmmmmm!
---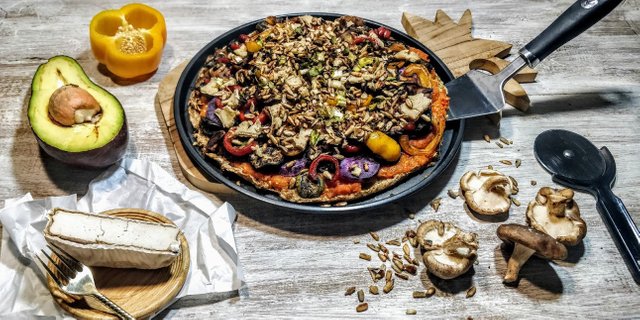 ---

I wish you yummy in your tummy!
Love and Light ✨
Cece 😘🧙
This post is original content by Cece Heart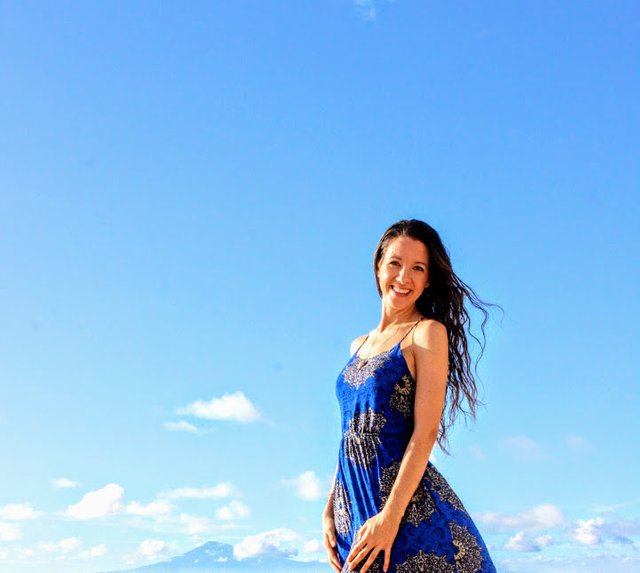 What did you miss from me? Here's what I've been up to lately
(and there is plenty more where that came from!)
Herby Cheezy Eggplant Bake
Sloppy Cece's
Crust-Lust: Perfect Pie Crust
Iced Brown Morning Potion
I Don't Know What This Is But It's Delicious
Not Hamburger Helper
What About Elevenses?
The Winter Olympics Nail Driving Champion + Hot Chili Pot
I'll Take Fries With That Rainbow
The Avo-calypse
Why Rejection is a Reflection
Deep Dippin' Cheap & Easy
Make Your Leftovers Great Again
📺Vlog: Introvert Crawls Out Of Cave
Veggie Patties
📺Vlog: Your Food Tinder Date
Close Your Eyes: Poem
Easy Bowl Life Is Where It's At
📺Vlog: Intuition In A Time of Uncertainty
The WRap Star
Hot Bowl You Can Eat All Day!
📺Vlog: Hacks to Make Quarantine Work for You!
Intro to Hive
The Tale of the Wild Wild Cookie
Must Share Thoughts on Quarantine
4 Delicious Quarantine Snacks
To Quiche or Not to Quiche
Gluten Free Crust
Fysh Curry
Coffee Talk
Guiltless Brownies
Green Protein Fiend
Balinese Rendang
Loaded Jicama Fries
Cookies and Cream
CocoNutty Dream Cream Curry
Spinach and Quinoa Bathing in Tahini
Deliciously Unsuspecting Cabbage Fry
Pesto Impresso