Perhaps You Want To Work EXTRA SUPER FAST TODAY?
---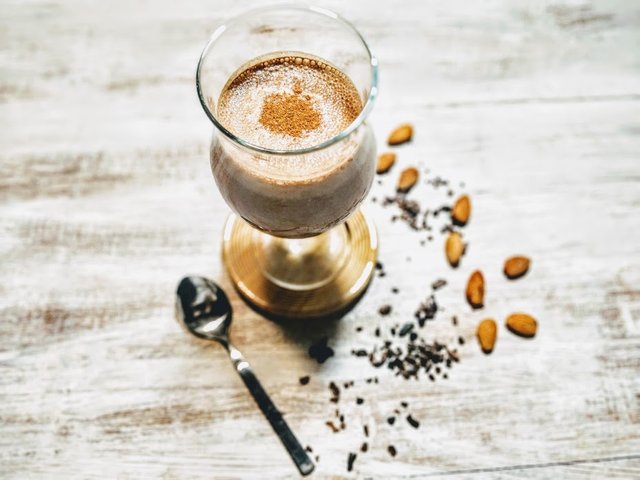 ---
Let me start off with a confession...
I usually warn you about the effects of caffeine and suggest limited dosages of it and I don't want you to get me wrong.
However, coffee in it's natural form, organic and not processed into some weird instant melting slime is yummy and apparently those who drink it are proven to have less risk of cognitive diseases like Alzheimer's and Dementia (according to John Robbins.)
I like having my brain firing a million thoughts a minute so from time to time I dabble in the roasted, dark beans that I am very fortunate to have abundantly here in Bali.
For the record, Bali and Europe serve coffee in reasonable sizes!!!!
I don't know what is going on with North American standards but that much caffeine gives me the jitters to the extreme. A small is still too much for this gal! But anyway, small amounts is key and with those small amounts, you can benefit from the healing properties!
CAUTION: This liquid potion WILL give you ENERGY!
---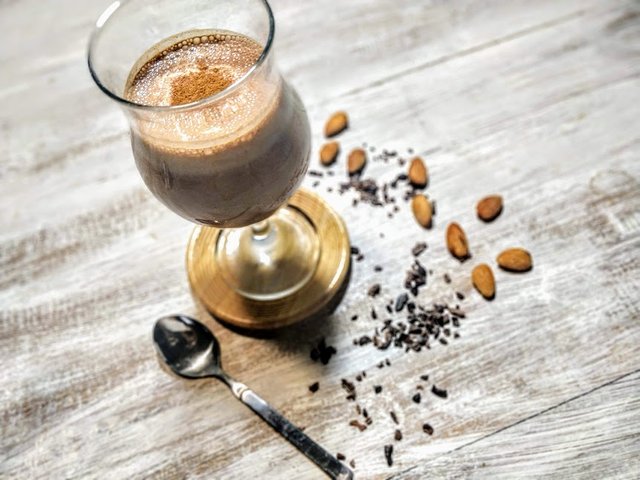 ---
What You Need:
---
1/2 cup of organic coffee
1/2 cup coconut mylk (or dairy free mylk of choice)
1/2 tsp maca powder
1/2 tsp lucuma powder
1/2 tsp carob powder
1/2 tsp vanilla
1/2 tsp cinnamon
Optional: Add stevia for extra sweetness
Optional: Add ice for iced frappe
---
What To Do:
---
Load everything into a blender and blend!
Serve 3 ways:
a) Out of the blender in a glass
b) Over ice
c) Blend ice into it
Sprinkle some cinnamon on the top and enjoy your boost of energy!
---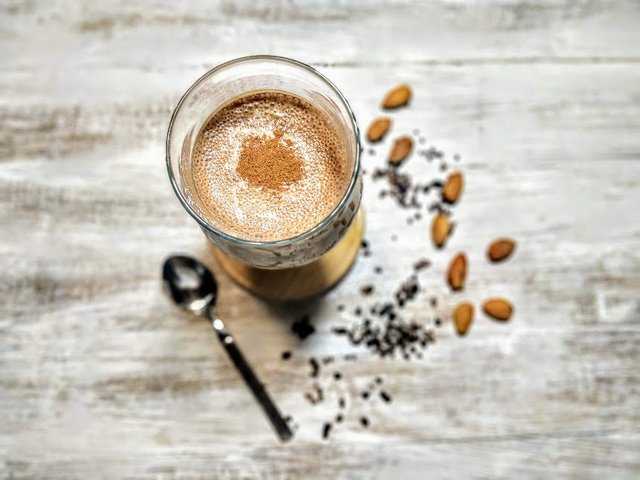 ---

I wish you yummy in your tummy!
Love and Light ✨
Cece 😘🧙
This post is original content by Cece Heart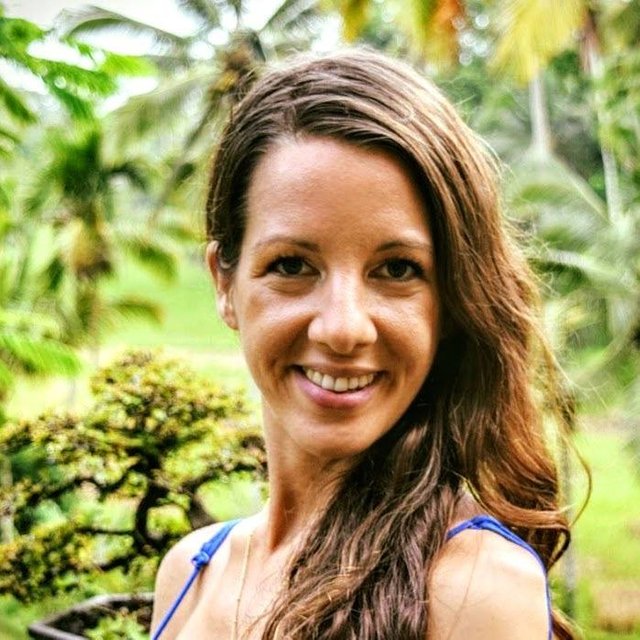 What did you miss from me? Here's what I've been up to lately
(and there is plenty more where that came from!)
I Don't Know What This Is But It's Yum
Not Hamburger Helper
What About Elevenses?
The Winter Olympics Nail Driving Champion + Hot Chili Pot
I'll Take Fries With That Rainbow
The Avo-calypse
Why Rejection is a Reflection
Deep Dippin' Cheap & Easy
Make Your Leftovers Great Again
📺Vlog: Introvert Crawls Out Of Cave
Veggie Patties
📺Vlog: Your Food Tinder Date
Close Your Eyes: Poem
Easy Bowl Life Is Where It's At
📺Vlog: Intuition In A Time of Uncertainty
The WRap Star
Hot Bowl You Can Eat All Day!
📺Vlog: Hacks to Make Quarantine Work for You!
Intro to Hive
The Tale of the Wild Wild Cookie
Must Share Thoughts on Quarantine
4 Delicious Quarantine Snacks
To Quiche or Not to Quiche
Gluten Free Crust
Fysh Curry
Coffee Talk
Guiltless Brownies
Green Protein Fiend
Balinese Rendang
Loaded Jicama Fries
Cookies and Cream
CocoNutty Dream Cream Curry
Spinach and Quinoa Bathing in Tahini
Deliciously Unsuspecting Cabbage Fry
Pesto Impresso