On this work day, when I was installing some motion sensors, I found this bees honeycomb and decided to take some photos, although I wanted to get some of the honey they produce, but I decided not to take it.
Uses of honey produced by the Melipona bee:
It is used for the treatment of eye diseases such as conjunctivitis, eye wounds or ulcers.
It helps heal skin ulcers.
Eliminates the discomfort and symptoms of hemorrhoid inflammation.
Reduces skin blemishes.
It helps to harden teeth that have become loose again.
It is used as a treatment for laryngitis and sinusitis.
It is used to treat anemia as it stimulates the production of red blood cells.
As a treatment in gastric ulcers and gastritis.
Remove weakness in elderly adults.
It helps a better functioning of the liver.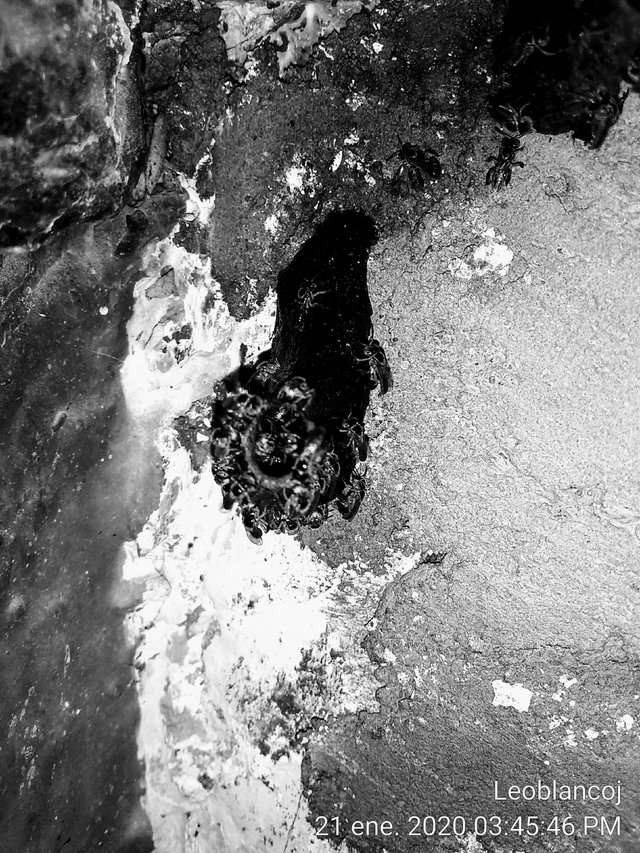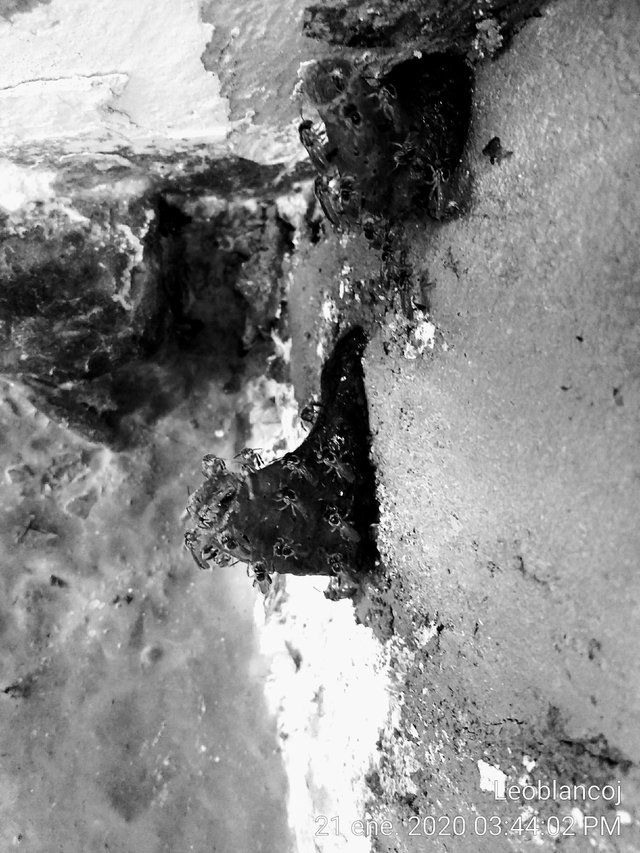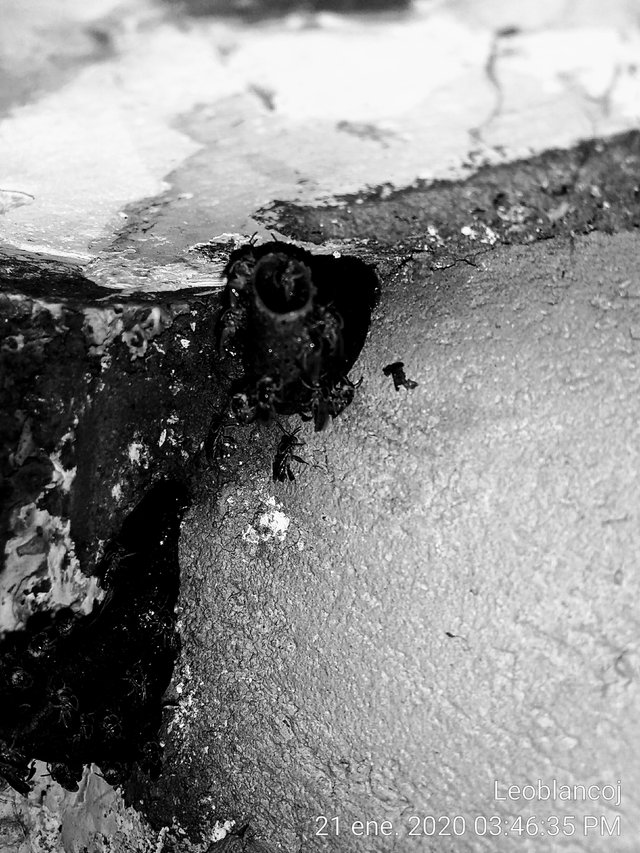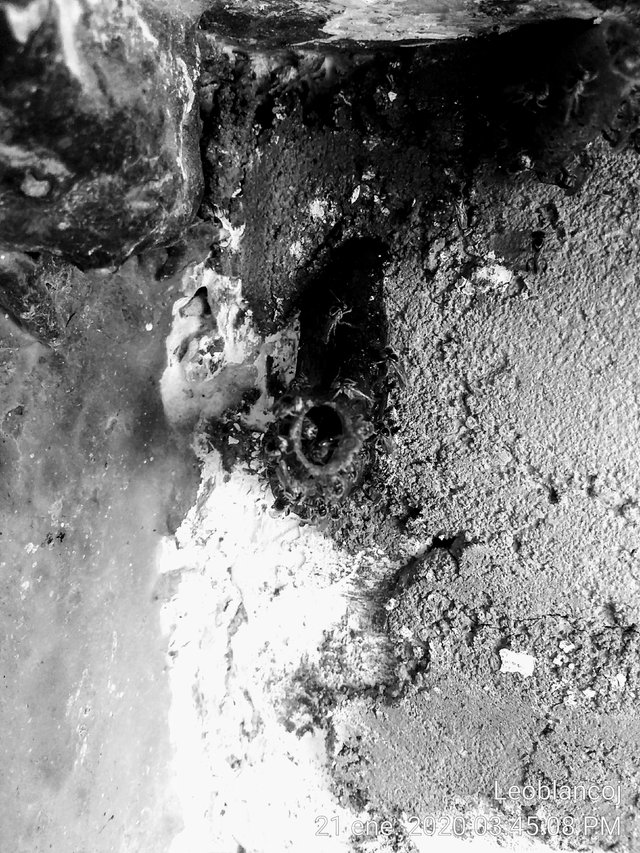 Original photographs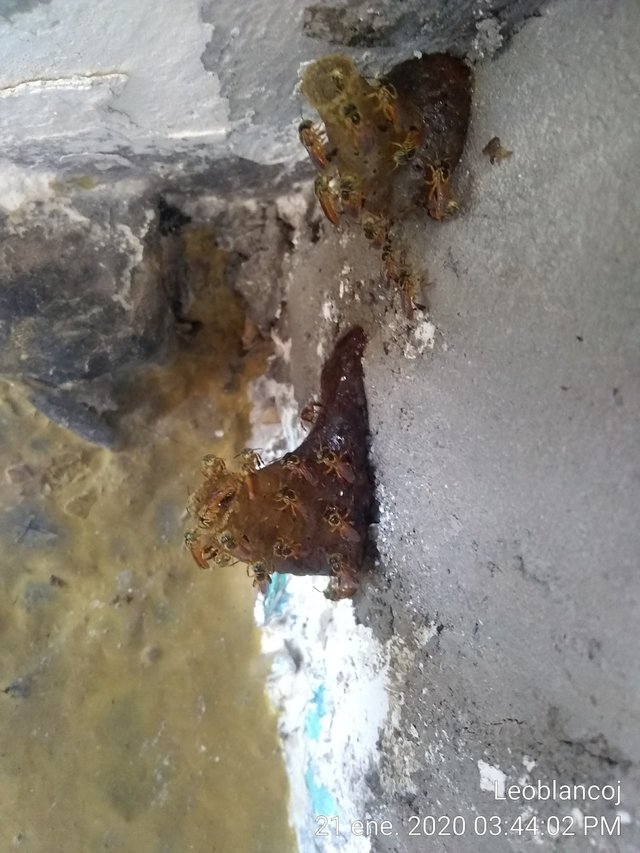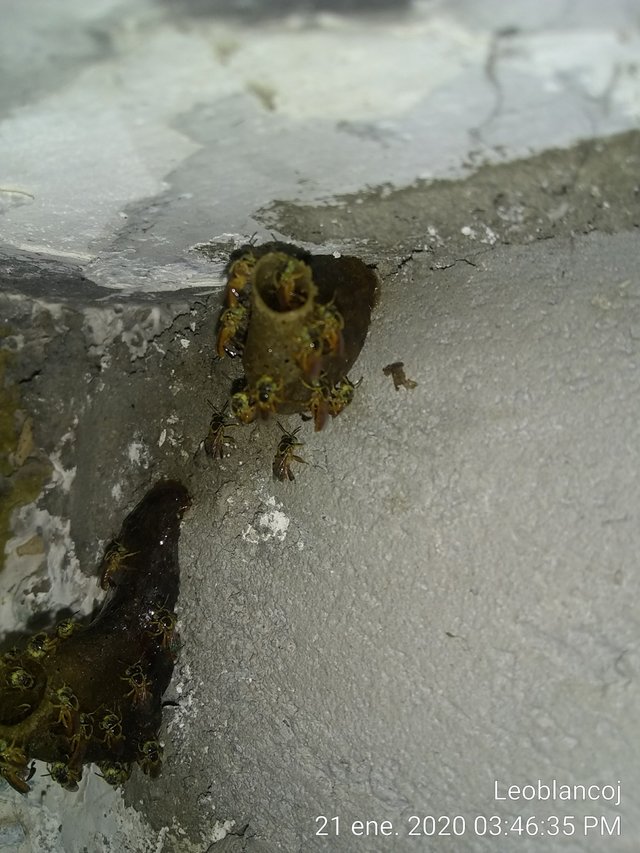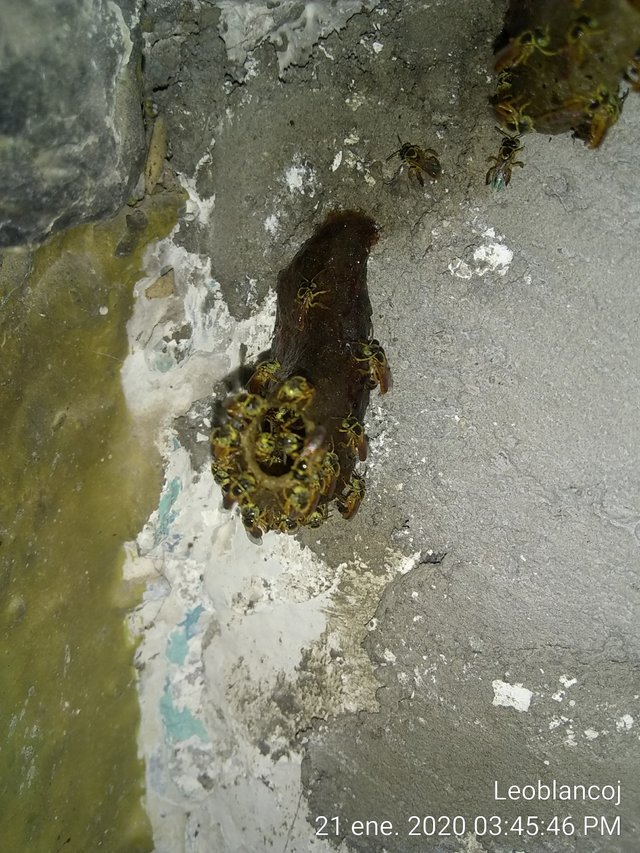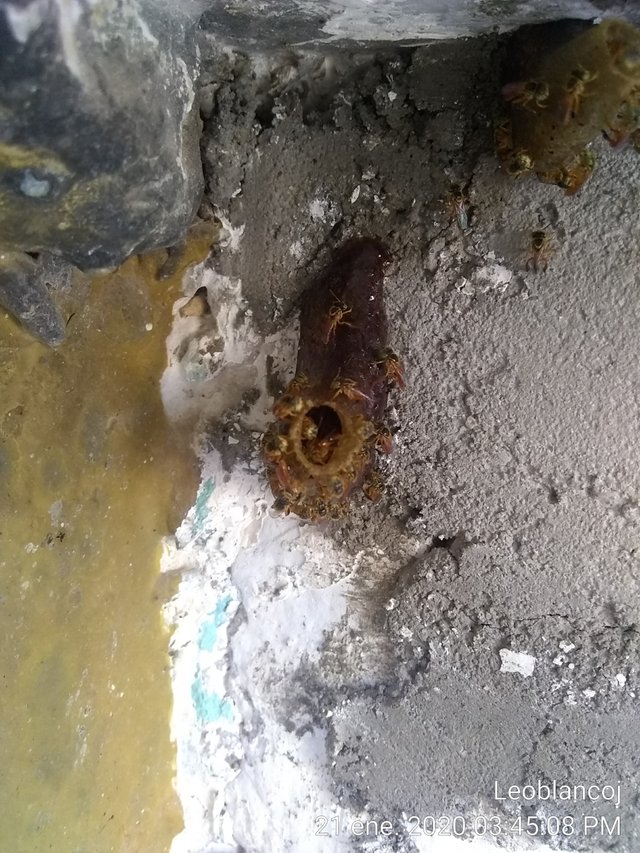 Photos taken with my Moto E4 cell phone.