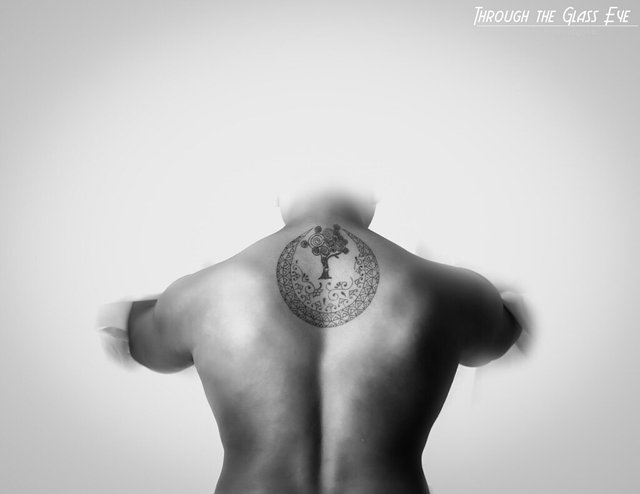 The idea of who we really are at our core has been puzzling philosophers for millennia. Are we our beliefs or our actions? Our thoughts or our physical bodies? Is our mind separate from our cells? These are all things that people much smarter than I have written thousands of books about and published countless articles or talks regarding.
The answer that seems to make the most sense is: we don't know.
We have no real way of knowing what separates our being from our physical selves. Some religions/lines of thinking may believe one thing, while others would scoff at the ideas that the first group internalized. The metaphysical element of humanity makes our being that much more interesting, but also that much more difficult to understand. Whatever you may believe, a quote I came across the other day really stuck with me:


I am not this hair. I am not this skin. I am the soul that lives within.


Our identities have so much tied to what we look like on the outside. If you ask someone to describe themselves to you, you'd be hard-pressed to find a person who didn't mention something about how they look or a physical feature they have. There's nothing wrong with this, and our physical appearances surely help us solidify our personas and sense of who we are.
But is that REALLY who we are?
My gut tells me no. I identify as a Hispanic male, but deep down my physical appearance means little as to who I actually am at my core. Whether I was able-bodied, quadriplegic, bald, or born with vitiligo, my soul would still be the same. And I think yours would too, no matter what you look like.
I encourage you to define yourself more by your inner qualities than your external ones. We didn't choose what we look like or our physical attributes. But we can sure choose what our mental attributes are. See yourself based on who you are beneath the skin. The things that aren't visible are often times the brightest in reality.
"A Single Seed" is my attempt to get out one idea every day that I've learned or accumulated over the years, with the hope that it may stick in someone else's memory bank as well. The idea may be related to fitness, business, life, or philosophy, but I think you'll find that many can change domains if you wish them to. With each seed planted, a new life awaits.
Image credit: https://www.flickr.com/photos/malindaratz/9738136308