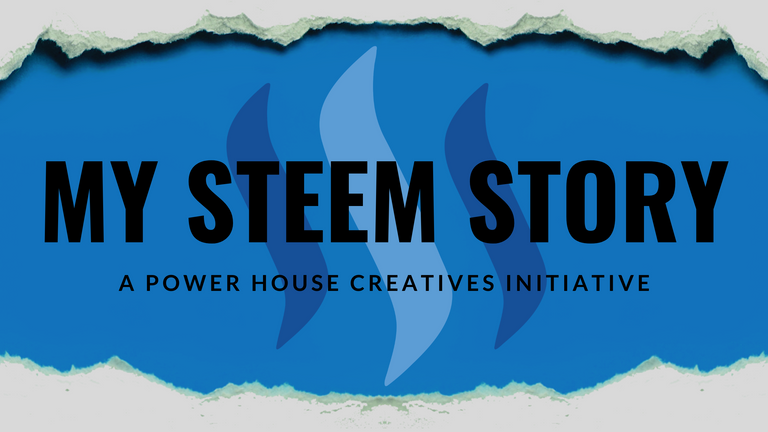 MY STEEM STORY
A Power House Creatives Initiative

Everyone has a story – and all our stories have something in common… we all started from nothing and knew nothing. People want to hear stories. They want to hear OUR stories — they want to know who we are, where we are from, what we are doing, who and what we love, what we have learned and where we are going. People also want us to hear their story! Being a part of the Steem network is an individual journey for every single one of us and through this initiative we will share our stories not only with all who are already here – hopefully inspiring, guiding and informing them… but doing the same for everyone else in the world too. Through our stories we will prick the curiosity of those who have not yet arrived and illuminate and widen the already open doors to our one in a million blockchain.
We invite and encourage each and every one of you to participate and share your stories too! You can find the "how to" details at the end of this post.
---
MY STEEM STORY - BY @LIZELLE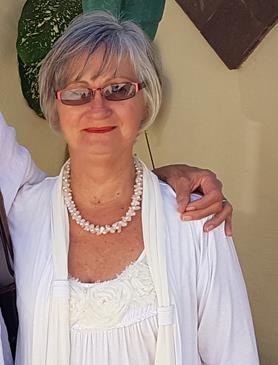 DISCOVERING A WHOLE NEW WORLD
CALLED STEEM
---
• Where my Steem Journey began
I was super excited when I first landed in this new world called Steem; felt like I had been living in the dark ages as I had not heard about this blockchain social media platform until my son @deanoza introduced me and got me up to speed with just how big the WorldWideWeb had become.
I had been feeling quite dejected after both sons fled the nest to a city some hours away, and then to add insult to injury I was discarded by the Corporate World as I had reached my sell by date!
It's a Bird... It's a Plane... Is it Superman?
No, it's Steem that rescued this old gal from landing on the scrap heap!
The hair had turned grey, some of the bodily parts were badly in need of an overhaul, but the spirit was still young and I certainly was not ready for chairobics just yet!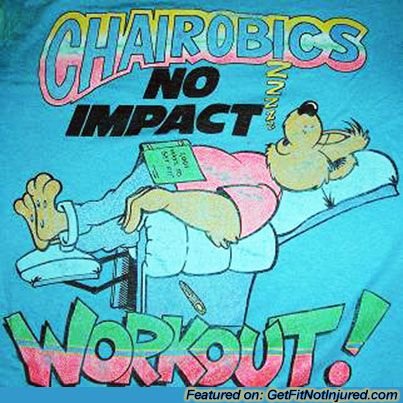 Source
My son knows just how much I love sharing good stuff from lessons I've learned along the road called Life; which sometimes is smooth and leads us to wonderful destinations, but at times becomes extremely perilous with twisting, narrow and very steep hills, just like in the crypto world!
My nephew @therneau had joined about two weeks before me and what a revelation to see him blogging like an old pro here on Steem; I did not know he could write so well!
Life however took them both onto different paths but who knows; perhaps one day soon we will see them again!
I was super excited to get a couple of comments to my intro post, and as my journey continued really enjoyed meeting kindred spirits right here on Steem!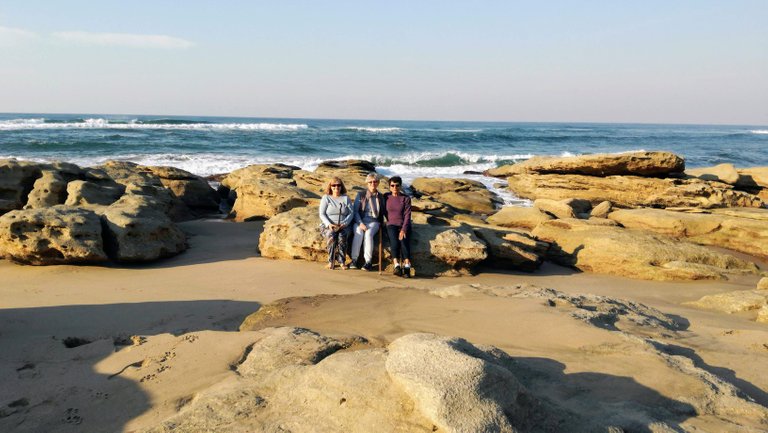 •
My initial challenges & how I overcame them
I will be honest and say that it was not easy in the beginning trying to find my niche; I made many mistakes like putting my heart and soul into writing long blogs right in the beginning and finding some were not even being noticed.
I soon learned that it was vital to become part of a community, to look out for challenges/ contests. Using the correct tags and connecting with the people here on Steem is first and foremost if I wanted my posts to be read.
My son and nephew both became my mentors as well as the people of Steem themselves who often write posts with tips on how to improve one's writing skills so that people would actually stop and read one's posts.
In the workplace I often found some people were reluctant to share their skills, but not so here where I found answers to many of my questions!
I was quite apprehensive when I was invited to be interviewed live on the Steem Rambling Radio by @crazybgadventure for the Hungry Hump Show, so that was another first for me!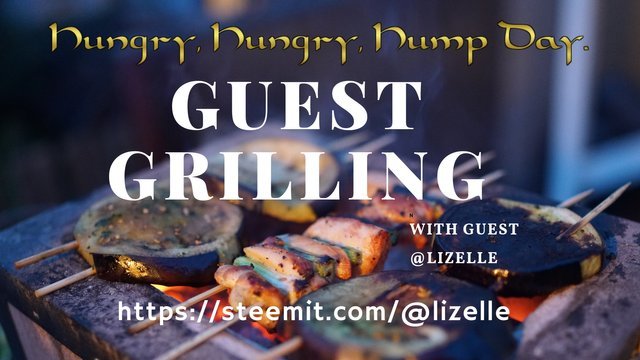 How exciting in the beginning when I woke up one morning here in the southern hemisphere to find my post My Autumn Years had been noticed overnight by people called curators and a good sum showed up at the bottom of that post; had to do a double take there and it felt like I had finally landed in Steem world!
Steem is full of good surprises, and Qurator surprised me with this accolade that they regularly give out to active members.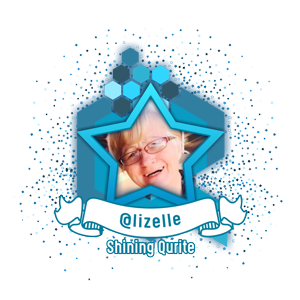 •
My Steem blockchain knowledge
I knew absolutely zilch about the Steem blockchain so one could call me a Steem Blockchain Virgin;)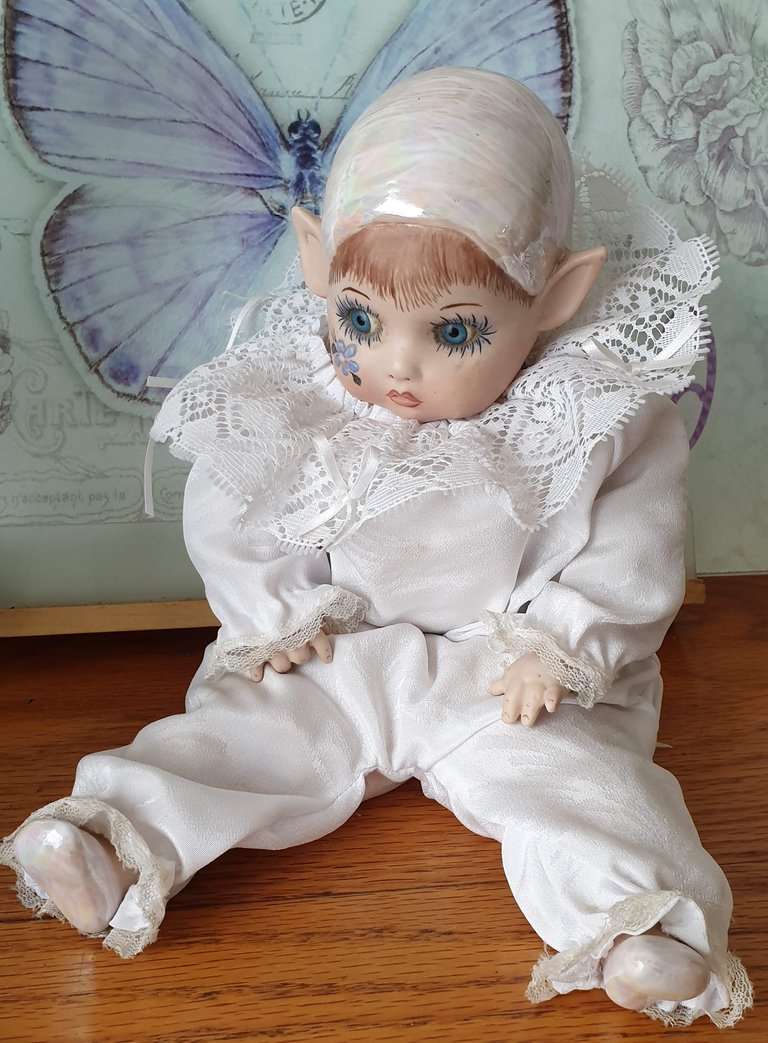 I arrived all starry eyed, still am bedazzled by everything happening here and feel tentatively excited about the latest big changes with the TRON & Steem collaboration, although there are concerns from many quarters!
My son was bombarded with questions about this new word Crypto Currency.
I'd heard of it but never gave it another thought as I believed it was beyond my reach – how wrong was I!
To describe Steem in a nutshell – it is a blockchain-based blogging and social media online platform which rewards its users with the cryptocurrency STEEM when they publish and curate content.
Communication is vital for the Steem Blockchain – posting good content, commenting on posts from others, upvoting posts all is part and parcel of keeping the blockchain alive.
In the beginning I used to upvote every comment and post I enjoyed, but soon learned to use a bit of discretion if I wanted my upvotes to have some sort of value.
When writing posts, I now change post payouts to Power up 100% as I firmly believe in Steem and will continue building up my Steem Power!
In order to give back to this amazing community, I have delegated some of my SteemPower to groups like PowerhouseCreatives, NaturalMedicine, FoodFightFriday and SteemSA.


•
My Steem favourites
I now blog on various subjects close to my heart – travel blogs through travelblog.io, often for WednesdayWalk; health issues especially natural healing and mental well-being for NaturalMedicine; running our bnb as well as general life issues.
I used to post mainly through steemit.com or busy.org, but lately post via the various communities on the beta.steemit site – some of my favourites being OCD, PowerHouseCreatives, Natural Medicine and Qurator.
I discovered that I could write about something I have loved doing from a young age and that is food preparation. The kitchen really is the place where I get to play and forget about the world and all its troubles!
There has been many food contests and challenges around here – currently the ones I blog for is FruitsAndVeggiesMonday where I've learned a heck of a lot about vegan food, the fun FoodFightFriday challenges as well as doing the occasional @qurator's Tasty Tuesday contests.
I met many foodies through these and some of the bygone food contests like SteemitSandwichContest, CookWithUs, SteemitIronChef and SteemKitchen, and can honestly say that being part of a foodie community is like being part of a family and that goes for many of the other communities as well!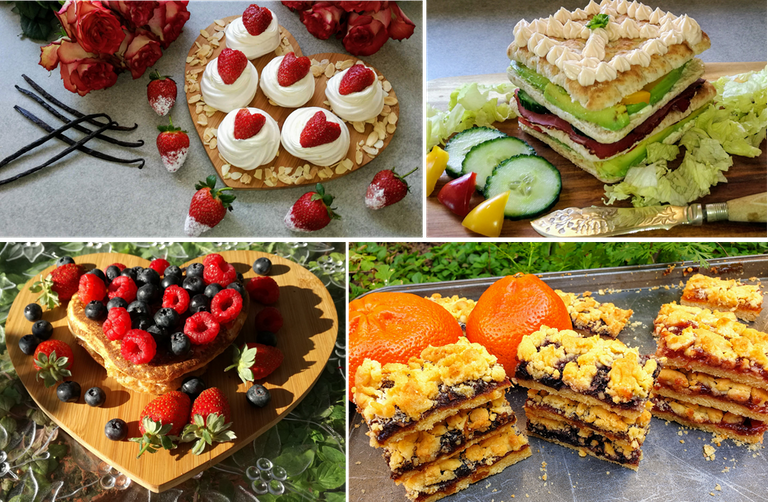 •
My golden nugget advice
Find your niche – something you really enjoy or have knowledge on; get to know the people of Steem by communicating – join a group on Discord as you have direct contact with the people; check out those channels as you will find loads of information there; comment to your heart's content on posts you find interesting, but upvote with discretion so as not to drain your voting power and make your upvotes count. I try and keep mine at minimum 75% so often have to wait for it to be replenished before I vote again.
Join in the challenges and use the relevant tags; copy and paste your post onto Word or something similar to do a language and spell-check as you only have 7 days where you can go back and edit your post if there's an error; I'm forever editing as I often tend to forget something I wanted to add!
One could get quite lost here without having a support system, just like in our everyday life, so I would encourage new Steemians to first join a community; get to know the people, comment and upvote before you start blogging seriously!
Think I made that point already, but it really is not a good idea going solo here on Steem.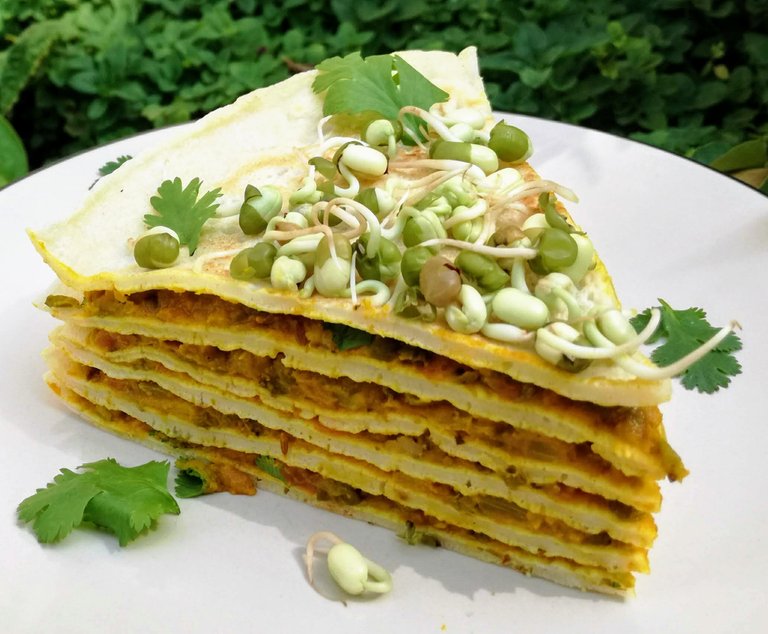 •
My Steem hood & its peeps
I've been writing a lot about this of late in some other challenges, but I've met awesome people here from all walks of life and all corners of the world and been enriched by knowing them; I still find it such a blessing that we can connect here on the blockchain!
Forgive me if I sound like an old LP that got stuck as I have been talking a lot about these special people of late, but…
I will always fondly remember @jaybird's Steemit Sandwich Contest as that was one of the first foodie contests I entered; we made crazy sandwiches for 100 weeks, I met awesome people and the support I got there was tremendous; a big bow to @jaybird!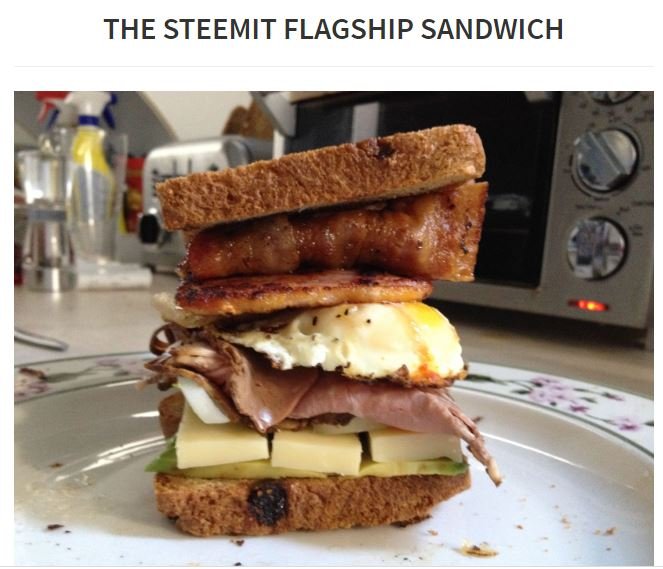 I've learned a lot about plant based foods through @lenasveganliving's Fruits and Veggies Monday contest where I also met the lovely @plantstoplanks, and although I'm not vegan, I'm starting to veer towards plant-based foods when I don't have to cook for our bnb guests!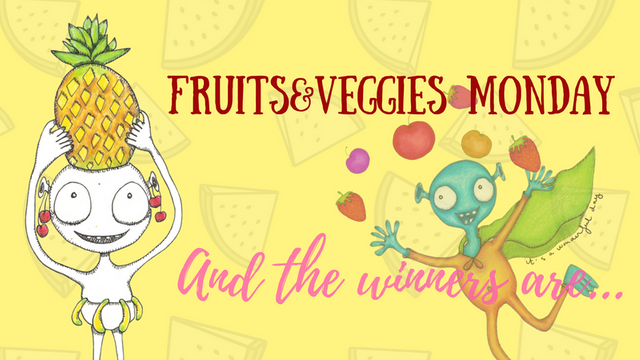 Artwork by @barbara-orenya
The gang of Food Fight Friday under the helm of @idig, @jlsplatts and @dandays have managed to gather some wonderful chefs and food lovers who throw in a whole lot of humour in the Friday foodie posts!


I first joined Qurator who give wonderful support and feature worthy posts in The Daily Qurator, written by the diligent curator @goldendawne who works quietly behind the scenes!


I was super chuffed to be accepted by TheSteemengine, run by @ethandsmith with @enchantedspirit taking over the curating duties and publishing The Whistle Stop; but the engine sadly came to a halt a couple of months ago!
I met many wonderful people there and learned a whole lot from them - some who I still see regularly.


I have written a couple of food blogs for @ADSactly, need to get my act together and get busy there again, but this community also curate and support Minnows like myself which really pushes one to work harder!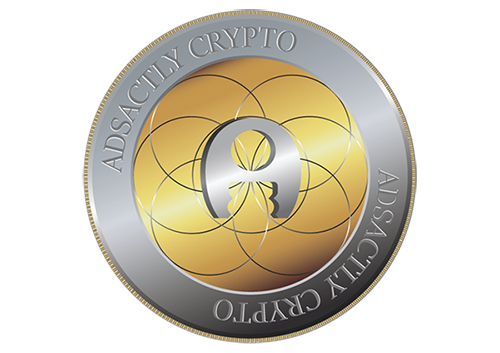 I'm now a member of @jaynie's PowerHouseCreatives and have been amazed at the support and hard work from everyone in this group!
@jaynie writes wonderful blogs on all kinds of subjects, is an amazing chef and does the most beautiful photography.

This talented lady also leads Steem South Africa so we're now able to meet people closer to home through that group.


Connecting the people of #STEEM across South Africa. #steemsa
JOIN US ON DISCORD (South Africans Only)
JOIN US ON TWITTER
JOIN US ON FACEBOOK
I've met many wonderful people here on Steem and one of them is the kind and talented author @ericvancewalton from Minnesota who has written several novels - Alarm Clock Dawn being one of the first full length novels published on the blockchain.
He very kindly sent me a copy of his book on meditation following a challenge he put up and so The Perfect Pause arrived here in my home in South Africa all the way across the waters from Minnesota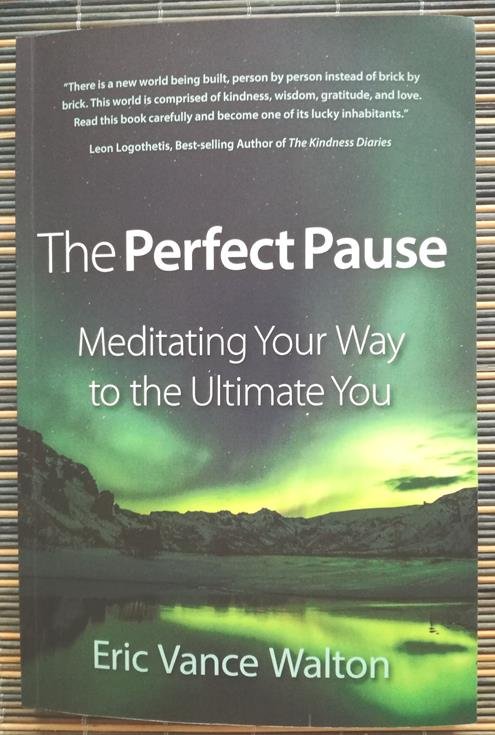 I really enjoy learning how to make healthy treats by following my good foodie friend @birdsinparadise aka Mrs Bird who hails all the way from Florida!
I've met many other kindred spirits; the wonderfully talented photographer @tattoodjay who runs WednesdayWalk; @papilloncharity who does amazing charity work here in South Africa among the poorest of the poor; @fionasfavourites whose blogs on food and other matters are an absolute delight to read; @joanstewart also from SA who pops in to support many people around here and also does beautiful nature photography.
Curators like @ocd, @blocktrades, @c-squared, @curie, @ADSactly and of late @curangel really are angels here on the platform; always feels like one has won the lottery to have a post curated by them!
Of course getting a surprise upvote from the generous individual manual curators like @acidyo, @theycallmedan, @appreciator and many others always is a thrill and much appreciated!
Then one of my favourites is @scorer - this Steemian is amazing; quietly upvotes and resteems food posts that he find worthy of being seen, so if you're looking for good content, just head on over to @scorer's blog as he has a knack for spotting new talent!
I really appreciate and value every vote and thoughtful comment from the biggest whale to the smallest plankton; we after all are the ones who make up this wonderful Steem blockchain!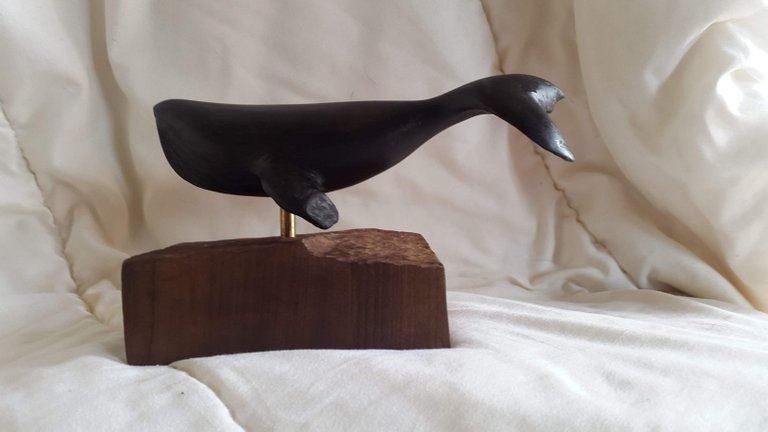 Whale Sculpture by a good friend Peter Wink
I would be super chuffed if some of my Steem friends would join in this challenge, so how about it?
@ericvancewalton, @lenasveganliving, @shaidon, @slobberchops and @farm-mom.
I would love to hear your stories.

GENERAL INSTRUCTION:
Create a post titled: "My Steem Story – By @your.user.name"

The first three tags in order are to be as follows:
#hive-114105
#powerhousecreatives
#mysteemstory

ONLY make use of the cover image provided in this post.

Keep the same formatting and placement (intro, footer
instructions etc.)

Replace the personal photo with one of your own.

Tag 5 people to join in on the initiative.

Share your post to twitter.

Share your twitter link and Steem post link in the comments of @jaynie's "Steem Story" post.
POST INSTRUCTION:
Write a post which shares and gives adequate response to the following headings:
• Where my Steem Journey began
(How you first discovered Steem and your very first thoughts and impressions "as you landed".)
• My initial challenges & how I overcame them
(Share a bit about the difficulties you faced at the beginning, whether it was navigation, post creation, engagement – whatever – how you resolved them and how differently you feel about it now)
• My Steem blockchain knowledge
(Give a little bit of background on your blockchain knowledge when you began your Steem journey versus now.)
• My Steem favourites
(What are the things you do mostly on the blockchain – is it blogging, vlogging? What front ends do you like to make use of and what content genre's do you generally focus on?)
• My golden nugget advice
(What advice would you offer to those that are unfamiliar or new to this space)
• My Steem hood & its peeps
(Share a little about the communities you belong to, discord servers you frequent and perhaps a handful of the awesome people you follow)

Original Content by @lizelle

Thank you for stopping by

Copyright @lizelle - All Rights Reserved