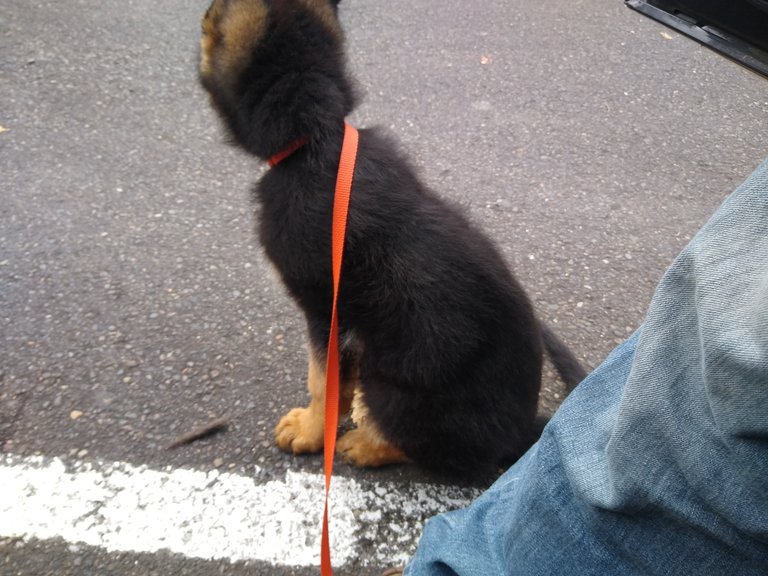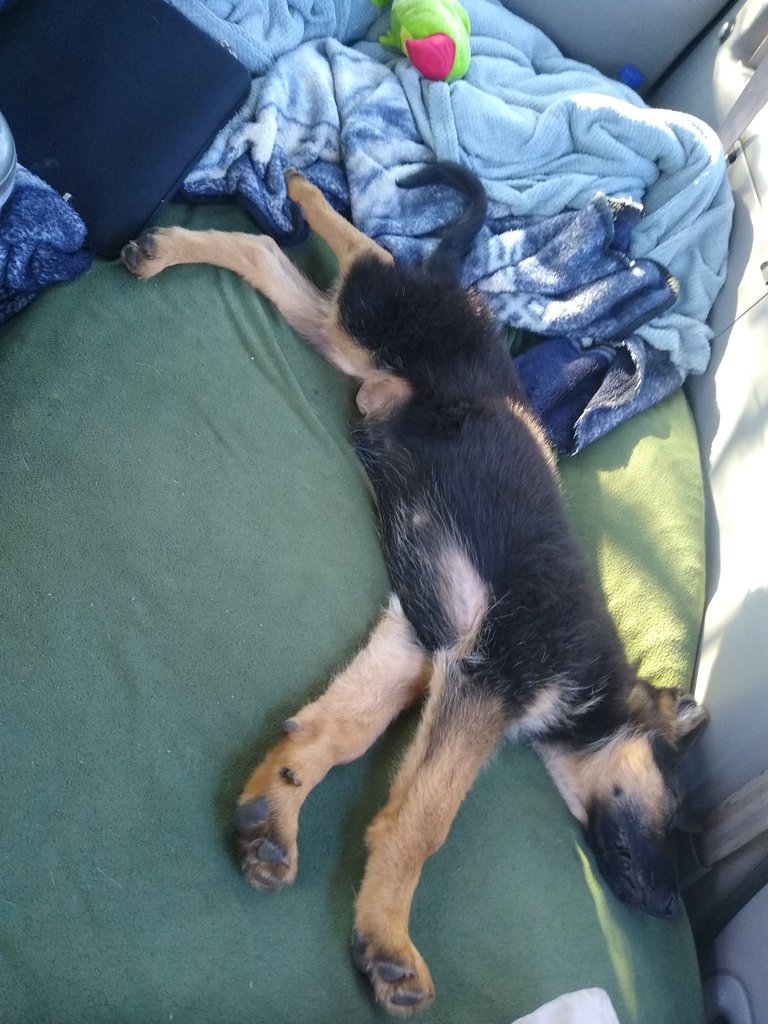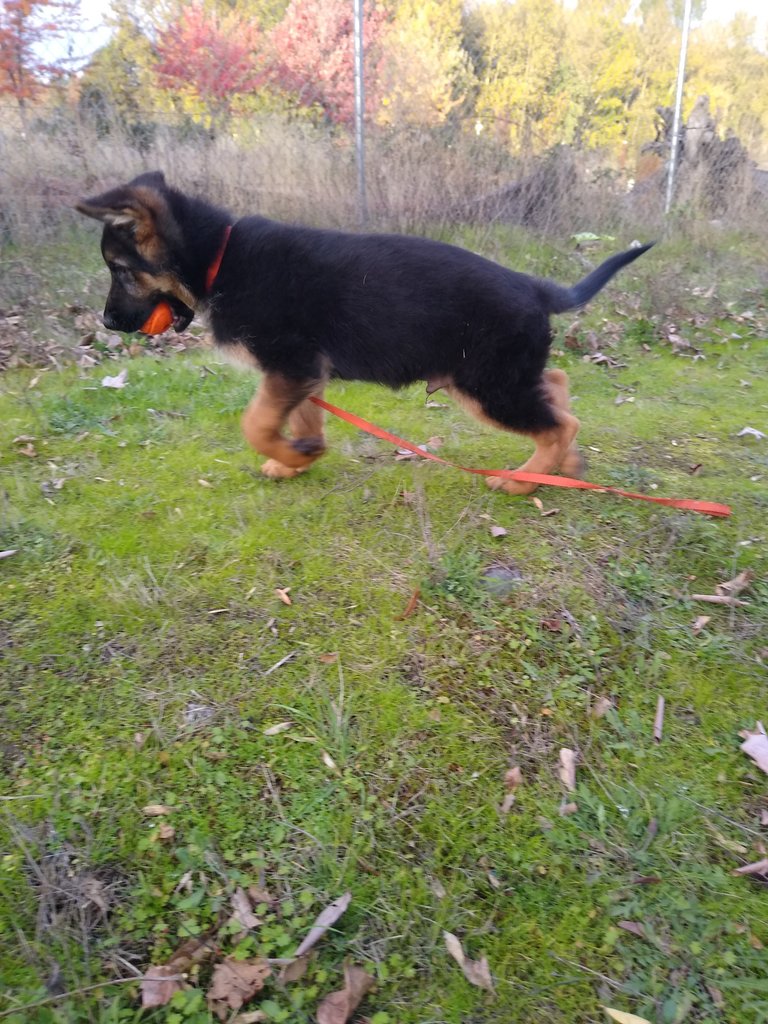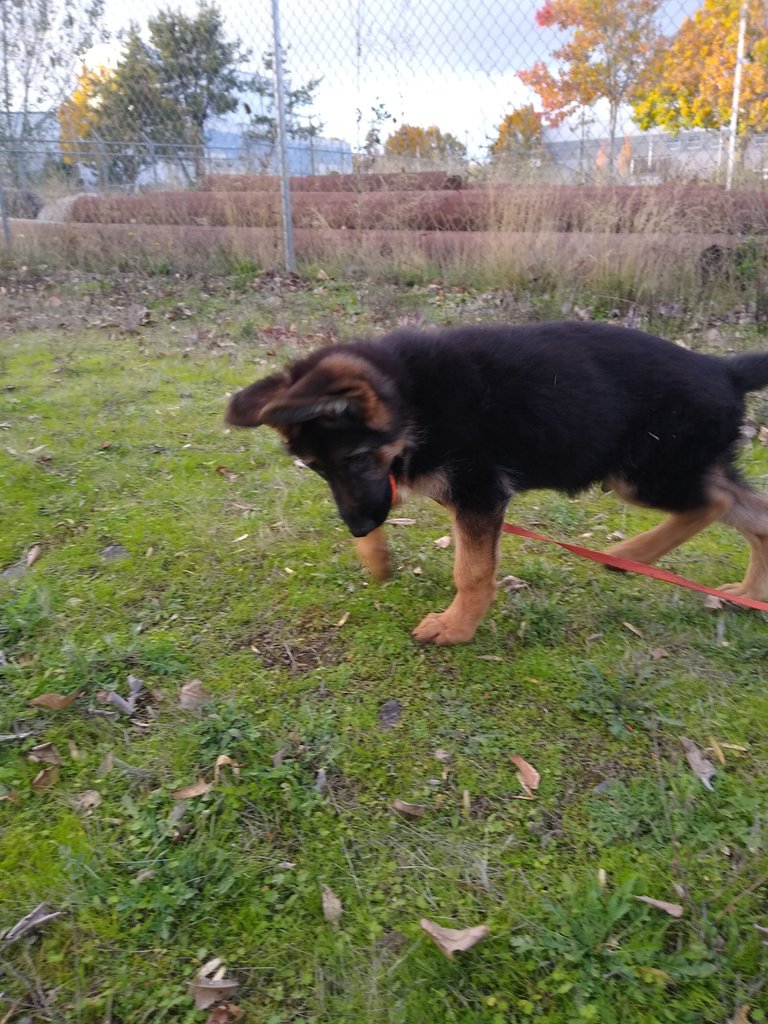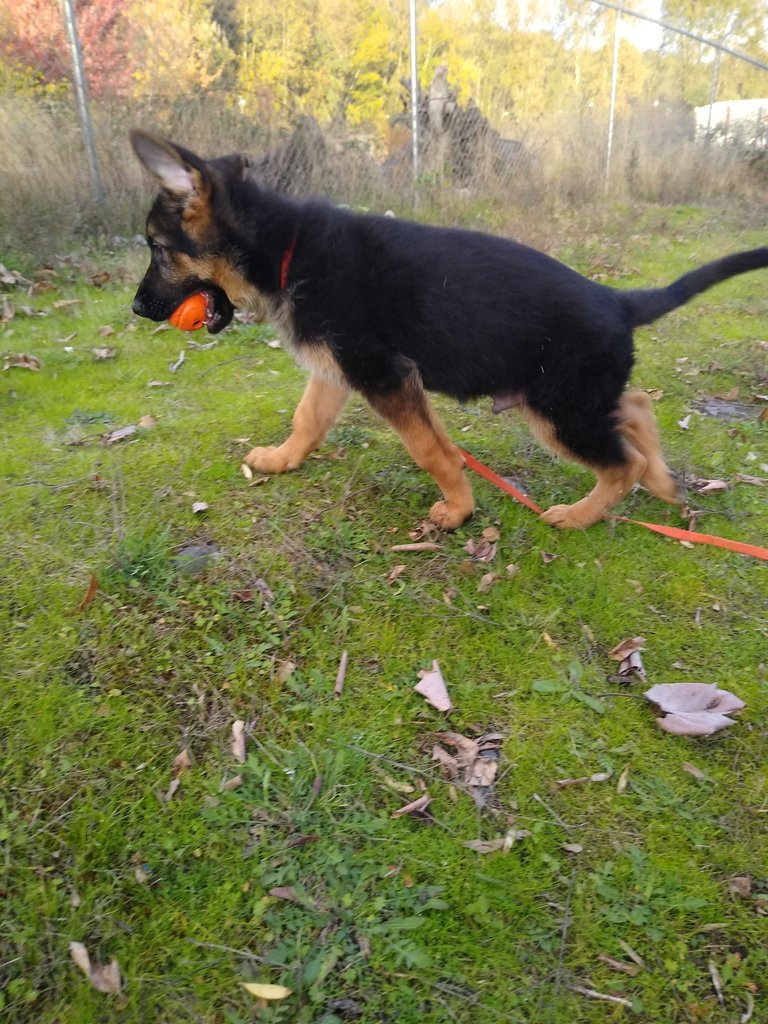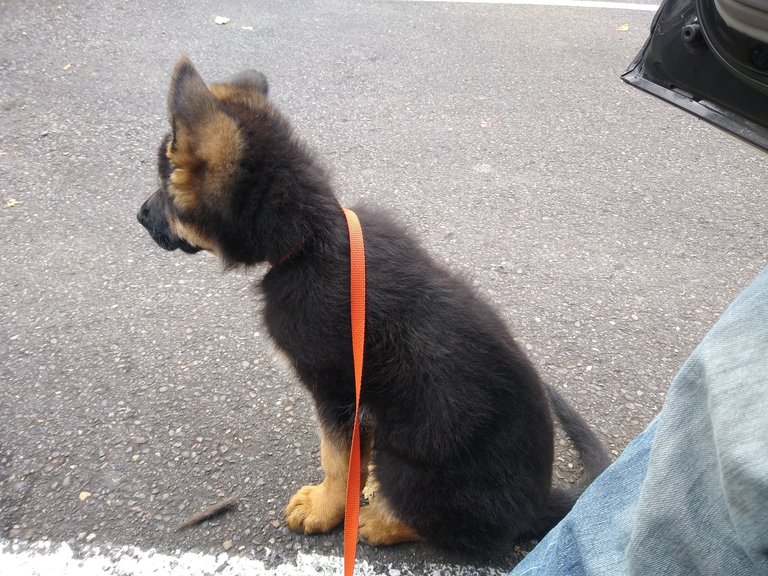 we are back with another account that is being added to the entire list of accounts and supporting such wonderful things as skate Hive natural medicine and the Cannabis community...
Thank you very much to ganja Farmer and some amazing individuals now.
Another account means more votes which means more rewards and we're definitely going to start having some amazing things going on.
I haven't done an introduction post for this account so let's get to it.
I'm sure you can track down exactly who's behind this wonderful account but it's all going to be about the puppy dog because he is just learned how to fetch.
Yep that's right he has gotten his first ball and absolutely loves it let alone wants to fight Russell and play all day long.
Nearly 3 months old on November 6.
He ignores his name but does really well on recall lay down he is working on getting sit.
Hopefully with gaining more rewards on this account we can get him his own little account and post up a lot more pictures.
it is an everyday that you get to spend all day with a puppy dog and for nearly a month that's what we've been doing so his training is actually coming along very well.
his favorite game is tug of war and he wins all the time because it's more of encouraging him to be self-confident. Let alone quite a bit of fitness to keep him building muscle and strength everyday.
too bad I have forgotten this account for so long it could have been continually growing but it looks like we're going to put a little bit more delegation on here and get it rolling harder again.
A lot of people need more votes and the more votes that we can send out with each one of our accounts means that we can support Community as a whole.
There is nothing like the natural medicine of having an amazing puppy dog help me get through losing Zeus however I am blessed beyond means and this little puppy dog means the world.
The more of that he learns the more amazing he is getting every single day.
Well this is what happens when you have a super amazing dog.
His training is going to keep continuing to build upon the foundations that he has already got and he will continually achieve his goals in his life and training.
With his dad being at the top Pinnacle of German Shepherd capabilities and performance and his mom also being highly ranked as well..
I've gotten the bestest little buddy in the world and is little paws are absolutely the hugest thing in the world. Even the veterinarian said that he is going to become a very large dog.
Well that's okay because he already has a very large place in my heart.
I will do anything to protect my little puppy dog and by the time he gets big enough I will need to make sure that I do everything in my power to keep him safe.
May all of you have the love of a beautiful puppy dog in your life.
He is so cute and amazing. And turning into an extremely handsome boy every single day.
I'm really excited to see his coloring fill in as he matures he should turn into a beautiful saddle German Shepherd.