---
I have chosen three Steemian leaders who are visionaries, wanting to make the world a better place!
First off is @Riverflows, founder of @NaturalMedicine. She is so energetic and thoughtful having created a place, which I love, It's for people to share their wisdom, knowledge and findings - their natural health content. Much hard work , which I appreciate, has gone into the creation of the front end www.NaturalMedicine.io which cuts out the need to sift through all the content on Steem to find natural healing content for it is now in one place! If you haven't checked out www.NaturalMedicine.io yet I suggest you do - you may be happily surprised!
@Riverflows formed the flourishing @NaturalMedicine community with wonderful people sharing , caring and supporting each other - my kind of people! She has started many initiatives/challenges to help bring out peoples wisdom and healing experience. I really enjoyed these and they encouraged me to tell my story and share knowledge.
@Riverflows is very dedicated and an inspiring person. If you haven't met @Riverflows yet go to her Steem blog or you can catch her in the Natural Medicine Discord channel here.</)
Next is @Eco-Alex, the driver of @ecotrain , pulling together people who want to make this world a better place! He hosts the Ecotrain Question of the Week which gets me thinking deeply about things that matter.
He has held different challenges, like the medicinal cooking challenge, this got me sharing my knowledge and they were fun but the big thing he has going on is the creation of ecoVillages with the purpose of disrupting the "Cost of Living" Industry. He is doing this through Steem. I'm very happy about this for it allows me to be a part of it and support it easily!
If you haven't heard of @Eco-Alex yet check out his Steem blog or go to www.Ecovillages.io.</)
The third Steemian I have chosen is @Jaynie , the founder of the #PowerHouseCreatives A.K.A. @Steemitbloggers who has done a wonderful job of pulling people together who want to support and uplift bloggers, vloggers and content creators. Plus she works very hard to promote Steem, rallying the troops if needed, all to make this place better for all of us!
A very dedicated women and I am proud to be a #PowerHouseCreatives member under her guidance!
There are so many wonderful friends I have met here on Steem, from all over the world, who have enriched my life! But alas, we are only to pick three Steemians for @theycallmedan's initiative - learn more about that here, so three it will be!
If you haven't made the jump into the Steem Universe I would encourage you to do so. Who knows, you may find a whole new world waiting for you! I know I did!
Thanks for stopping by!

Proud member of @naturalmedicine, @homesteaderscoop, @tribesteemup, @ecotrain, @freedomtribe, @earthtribe & @steemitbloggers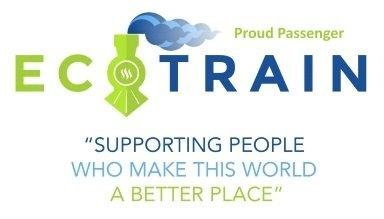 Discover previous ecoTrain magazines at @ecoTrain plus news on the Eco-Village at www.ecovillages.io


Discord
About

Visit my store - Porters Place at
https://homesteaderscoop.com/store/porters-place/

Grateful for the curation and support of
@tribesteemup
---
▶️ 3Speak