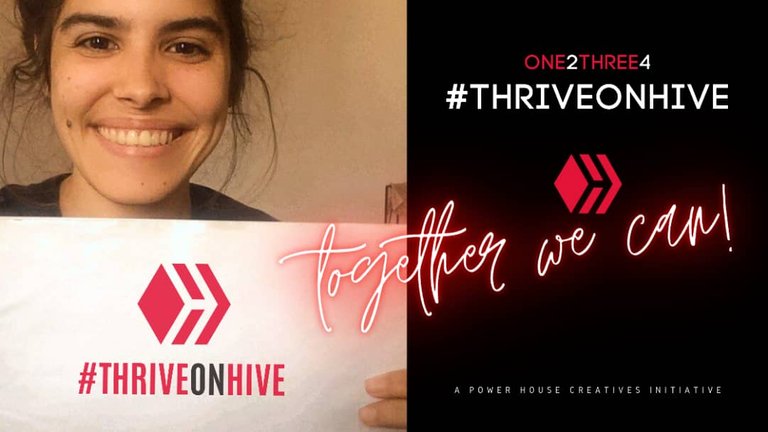 "Coming together is a beginning, staying together is progress, and working together is success." – Henry Ford
Hive is not simply a blockchain - it is a decision, a mindset and a like minded community that shares in the growth of such.
THE WHAT, WHY, WHO & WHERE OF IT ALL
These are my five...
WHAT
(What Hive offers you as an individual)
Hive is a space that allows me to develop and learn creatively while helping other friends to work by doing what they love. It has been the window of escape that I have had throughout the quarantine period, I have traveled through the world from my computer. I have made new friends and continue to meet wonderful people as the days go by.
WHY
(How Hive is different to other social media and blogging platforms)
At hive you can not only develop by sharing your content, but you can also be productive if you have fun. The relationships that are created are organic, which makes this platform a meeting place for a tribe of people who are integrated into the new blockchain era.
WHO
(People & spaces you find Hive support and gain enthusiasm from)
When I arrived at hive I noticed that the most valuable thing is not the monetary rewards but the connections you can make here, I was able to resonate with life stories and hearts behind the screens... people like @wildfamily & @cabelindsay, @willsaldeno, @sacra97, @aldamusic, @mooliner among others;
I have also shared with communities like @naturalmedicine where I have been welcomed with open arms, where I have the opportunity to share with a community that is active and where talent is overflowing. I am always grateful to be part of the family and to be able to nourish myself with the wisdom of people like @riverflows, @trucklife-family, @porters, @alchemage, @vincentnijman, @samstonehill.
I have been able to explore communities like @theterminal, @theinkwell, @ecotrain, @abundancetribe and @tribesteemup. I have enjoyed participating in initiatives carried out by community members such as @theycallmedam, @tibfox, @educationdebate and others that resonate with my way of thinking and my standards of quality.
Joining a group of friends focused on generating quality content and adding value to the community @drrune, @acurewa, @joseacabrerav, @neyxirncn, we created @adiwathrive with the help of @imagenius, having a space that honors users who work and strive to bring great content to hive.
WHERE
(The front ends / dapps of your choice and why)
Im familiar with @peakd as a dapp, altough here on venezuela trying to see videos or trying dapps its sometimes frustrating, with a better connection i would be diving into more of his tech side solutions.
(My final thoughts & conclusion)
This platform can become the home of many independent artists and entrepreneurs, who are looking for a space to nurture their art and to express themselves without fear. We will surely create a tribe that we are happy to live with.
MY SHOUTOUTS
(Tag 5 people to join in on the fun!)
@sv94, @asoteldo, @yakoocordero, @naradamoon y @vicvperezdelara.

TO THOSE JOINING IN....
1)Create your own selfie with the tag #THRIVEONHIVE - similar to the headers you have seen.
2)Copy the same post format and insert your OWN feedback and insight under the relevant headings.
3)Tag 5 people to join in!
4)If you are on Twitter... share your post using the tags #thriveonhive #powerhousecreatives #hiveisalive #hive
Use the following tags on your post: thriveonhive, powerhousecreatives, hive (additional tags up to you)

PLEASE PUBLISH YOUR POST TO THE POWERHOUSE CREATIVES COMMUNITY FEED – IE. https://peakd.com/c/hive-114105/created
---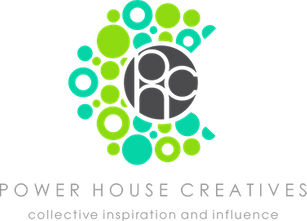 A community dedicated to producing quality content in multiple genres,
offering our subscribers a read worthy feed.

JOIN OUR DISCORD COMMUNITY
SUBSCRIBE TO OUR COMMUNITY FEED
Espero todos tengan una semana llena de aprendizaje, de movimiento interno y de mucho amor.
All the rewards in this post are going to power up
Todas las recompensas de este post van a power up
If you would like to contribute to the construction of the new churuata, you can do so directly on the @fundaciondiyocoi account.
Si gustas en contribuir con la construcción de la nueva churuata, puedes hacerlo directamente en la cuenta @fundaciondiyocoi.


Adiwa Thrive is a project founded on principles of balance, harmony and mindfulness. We celebrate indigenous folk medicine, the sacred feminine and all forms of spiritual practices. Supported by LOTUS, @naturalmedicine and @imagenius. We curate both Spanish and English content on HIVE.

Curation project @adiwathrive